i click on yahoo and i find this news
life's fragile and i scan news as to how people get hurt and die so i can learn something
today's safety lesson
this is 19 year old Emily Rand
this is what happened
so safety lesson, if you look like this
and you get into a fist fight with a male, this is what could happen
jeff goldblum wrote:

Woman suffers fractured skull near RU campus
Jeff Goldman | NJ Advance Media for NJ.com By Jeff Goldman | NJ Advance Media for NJ.com
Email the author | Follow on Twitter
on November 04, 2016 at 8:29 AM, updated November 04, 2016 at 5:31 PM
6.3k shares

NEW BRUNSWICK — A 19-year-old woman suffered a fractured skull after being punched in the face near a Rutgers fraternity house over the weekend, and her family is asking for help to identify the man who hit her.
Screen Shot 2016-11-04 at 12.57.40 PM.pngEmily Rand, 19, of South Amboy suffered a fractured skull after being punched by a man in New Brunswick last weekend. Debbie O'Connor

Emily Rand's aunt said her niece underwent surgery at Robert Wood Johnson University Hospital on Thursday in an attempt to reduce bleeding in her brain, but that the teenager isn't making progress.

"Not yet," Debbie O'Connor said by phone Friday afternoon. "No improvement at all. She's still heavily sedated."

A video of the incident posted on social media and obtained by NJ Advance Media shows Rand take a swing at a man in the area of Robinson and Hamilton streets before the unidentified man punched her in the face.

Rutgers University police provided an alert about an attack at the same intersection at 1 a.m. Sunday that involved a person who suffered a head injury after being knocked to the ground, though it does not name the victim.

"In this incident the victim, who is not affiliated with the university, was struck in the face during a physical altercation and fell to the ground resulting in a transport to a local hospital. Several of the involved parties fled the area prior to police arrival and the description of the perpetrator is limited at this time," it said.

Rand's family, however, indicated she was injured sometime Friday night into Saturday.

O'Connor said Rand, a Middlesex County College student from South Amboy, was awake for a time Saturday but then had to be intubated. Rand faces "a month or two" in a rehabilitation facility whenever she is discharged from the hospital, according to her aunt.
Screen Shot 2016-11-04 at 12.52.31 PM.pngEmily Rand, left, and her aunt Debbie O'ConnorDebbie O'Connor

O'Connor said she and her husband have had regular contact with the New Brunswick police, who have yet to charge anyone in the attack.

A message left for New Brunswick police Friday morning was not immediately returned.

The New Brunswick Police Department asks that anyone with information, or who may have been in the area at the time, to contact the detective bureau at 732-745-5217.


more info
News 12 New Jersey reported 19-year-old Emily Rand got into a fight with a man on Hamilton Street in New Brunswick early Saturday morning. In a Snapchat video, Rand appears to throw the first punch. A man then slugged her, knocking Rand to the ground, according to the report. The video shows Rand not moving and the man running away.

Rutgers University spokesman E.J. Miranda said Rand is not a university student.

Her aunt, Debbie O'Connor, in a Facebook post wrote that Rand suffered "a concussion, fractured skull, and brain bleeding and is now on ventilator. She is not getting better or responding to treatment" and is hooked to 11 different machines at Robert Wood Johnson University Hospital, O'Connor wrote.

O'Connor is pleading for information so the man who hit Rand, whose first name she said is Chris, is caught. "Don't let this person get away with it. He was 'man' enough to hit her, he should be man enough to be held accountable," O'Connor wrote.

The suspect is described as having a shorter build and was wearing a gray sweatshirt and a black hat. New Brunswick Police ask anyone with information about the incident to call 732-745-5200.

Read More: Who punched Emily Rand? 19-year-old lies unconscious after fight near Rutgers |

http://nj1015.com/who-punched-emily-rand-woman-lies-unconscious-after-fight-near-rutgers/?trackback=tsmclip
NEW BRUNSWICK — Emily Rand remains in the hospital following brain surgery after being punched on a street near Rutgers University.

The man who punched her during a loud altercation on a city street has not been arrested or identified.

"She's not doing well. She had to have surgery to remove part of her skull and she's still in critical condition," Rand's aunt Debbie O'Connor told New Jersey 101.5.  "Hopefully she'll wake up but we don't know yet.

"They said she's going to need rehab and in a month or two they'll have to put that piece (of her skull) back if she recovers," O'Connor said, explaining that surgeons operated on the skull in order to relieve pressure on her brain.

Read More: Emily Rand continues slow recovery from skull-cracking punch near Rutgers |

http://nj1015.com/emily-rand-continues-slow-recovery-from-skull-cracking-punch-near-rutgers/?trackback=tsmclip
this happened 1am , Friday Nov 4, 2016
the video clearly shows her attempting to hit punch the white male, unidentified first, he then counters and right hooks her.
so yeah, a single punch in the head can crack and fracture your skull and put you at risk of death, and if not death, then lots of surgery, long recovery, medical bill, and rehab, possible loss of function
if you're a dude  who threw the punch you may be facing jail, prosecution, and civil lawsuits for damages.
just think for a minute how quickly her fortune changed. one minute, she is healthy and partying. then 1 punch, and now she's had skull fractured, coma, brain bleeds, possible risk of death
if she had studied martial arts
they teach that martial arts is for self-defense only, and to avoid engaging a physical confrontation.
in other words, punching a guy first is probably not a good idea. she'd also have some idea of how powerful a strike can be from breaking boards and hitting sandbags.
Last edited by redpill on Thu Jun 29, 2017 8:31 pm; edited 1 time in total

_________________
If you only knew the POWER of the Daubert side

redpill




Posts

: 3060


Join date

: 2012-12-08



from 1am , Friday Nov 4, 2016 to June 2017
from facebook


Chris Rand
April 9
Can't believe I am saying this but I broke down seeing my sister after today she could not respond to me... the only response she had was as i rubbed her hand she did the same to me as well showing me she was in pain and needed medication.... This is truly killing me, I hate seeing my sister like this I love you Emily!!!!!!!!!!


Lisa Ann
May 1 · South Amboy, NJ
So to recap: after the accident she was
Hospitalized for 2 months
Home for less than 1 month
Re-admitted into hospital 2/3/17 so there's
Another 3 months.
Poor baby girl loses 6 months of her life and still no end in sight. This just sickens me to death. I won't start with the boy that hit her because it's very upsetting to the family that no charges have been filed. Thank you to everyone praying please keep praying hard

_________________
If you only knew the POWER of the Daubert side

redpill




Posts

: 3060


Join date

: 2012-12-08



Martial Arts skills help in these situations. It empowers you so someone is less likely to take you on or start a physical confrontation. It evens the odds in a confrontation between a man and woman. I believe it is an affective form of self defense.

MurderMysteryReader




Posts

: 188


Join date

: 2015-10-19


Location

: My room



in this particular instance, what Emily needed to do was not initiate a fight and make contact.

i suspect the family might attempt to sue, the guy though can claim self defense.

good news, she is still alive.

_________________
If you only knew the POWER of the Daubert side

redpill




Posts

: 3060


Join date

: 2012-12-08



Megan Keefe 20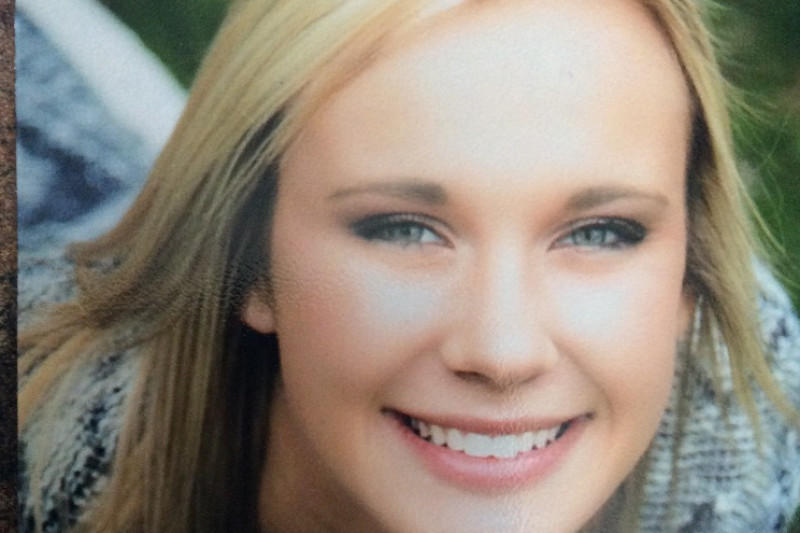 Hi,
My name is Kathy Long.  I am the aunt of Megan Keefe.  As many of you know, Megan was in a tragic accident on March 17, 2017.  Megan suffered a traumatic brain injury and is currently in a coma and fighting for her life.  She is being treated in the hospital and has faced many surgeries.  There will be more surgeries down the road.

Megan is a great daughter to Brian and Kim. She is the best big sister to Brian and Connor.   She also has a puppy named Sammie that is lost without her.  Megan's birthday is 12-06.   We ask that you say a prayer for her at 12:06. This is something we do daily. The power of prayer is an amazing thing.

Megan is the kind of person that would drop whatever she is doing to help out her family and friends.  

Each day that goes by we pray for a miracle that Megan wakes up and we can start her rehab process and bring her home.

Any money  donated will go to the family to help with finances and expenses. We all truly appreciate the love and support from so many during this difficult time.
Woman's parents file lawsuit against Cleveland bar after the 20-year-old fell off the second floor balcony and suffered 'catastrophic' head injuries

Megan Keefe was on the second floor balcony of Spirits bar on St. Patrick's Day

The railing gave way, and she plummeted head first into a granite counter 15 feet below suffering brain bleed and fractures to her skull, vertebrae and eye socket

Video footage inside the bar also shows an employee dragging her outside

Her parents filed lawsuit Monday, accusing the bar and its owners of negligence

The suit claims they did nothing despite knowing the railing was dangerous

Lawsuit also claims the dragging aggravated Keefe's 'catastrophic' injuries

Keefe is unconscious in an assisted living facility, with medical bills costing $1m

The bar was not certified to allow customers on the second floor, and it was temporarily shut down and cited for 'hazardous conditions', police said

The parents of a 20-year-old woman who was dragged out of a bar after she fell from a second floor balcony have filed a lawsuit accusing the owners of negligence.

Megan Keefe was at Spirits bar in Cleveland, Ohio, on St. Patrick's Day, when the railing on the second floor balcony gave way.

She plummeted head first into a granite counter 15 feet below, causing horrendous head injuries, the lawsuit states.

Keefe suffered a brain bleed and a fractured skull, vertebrae, and eye socket.

But staff allegedly ignored her need for medical attention and dragged her outside, aggravating her injuries, the lawsuit states.

Keefe's parents Brian and Kimberlie Keefe filed the lawsuit in Cuyahoga County Common Pleas Court on Monday against the bar and its owners.

Their daughter, who is still unconscious, is being cared for at an assisted-living facility, where she requires intensive care, according to a magistrate's filing cited by Cleveland.com.

Her medical bills, which have already added up to $1million, are expected to exceed $10million over the course of her life, the lawsuit estimates.  

Keefe fell at around 2.30pm as crowds gathered in the city's warehouse district after the St. Patrick's Day parade.

http://www.dailymail.co.uk/news/article-4641588/Family-woman-20-sue-bar-fell-balcony.html
only 20, leaning on railings, it gave way and she fell 15 feet head first directly onto pavement
major surgeries and still in a coma, still unconcsious as of Thursday June 29, 2017
so i guess the safety here is don't lean on railings bc it might give way and you fall head first
she is still alive but at age 20, she had severe head injury and is still unconscious. she may live, but have severe disabilities. at age 20.
so her life and fortunes changed in an instant.
she is still alive as is emily rand, age 19.
sometimes i wonder if i should wear a protective helmet at all times.

_________________
If you only knew the POWER of the Daubert side

redpill




Posts

: 3060


Join date

: 2012-12-08



I'm tired of people not willing to take responsibility for their actions.

Is what happend to Megan tragic? Yes. Whose fault is it? Megan's.

She decided to go to this bar, get drunk, and act off. I do think its an outrage how they tried getting her out of there but more than likely they thought she was just drunk and had passed out.

This lawsuit should be tossed out.

I did similar things in college but at the same time, I knew the risks involved and acted accordingly. My biggest worry was always rape and my friends and I always had a rule when we went out. You never leave one of us behind to fend for ourselves.

That first case even worse. Start a fight with a guy at a frat party, expect to get hit. No sympathy from me. I've been to many frat parties in my life and was never crazy enough to actually start a fight with one of them.

TracyB




Posts

: 226


Join date

: 2017-12-14



Megan was actually 20, not 21. the lawsuit says the bar is legally required to check her id and deny her alcholol, so there's that.



_________________
If you only knew the POWER of the Daubert side

redpill




Posts

: 3060


Join date

: 2012-12-08



redpill wrote:Megan was actually 20, not 21. the lawsuit says the bar is legally required to check her id and deny her alcholol, so there's that.


I understand that its technically the law but its not even remotely practical. It's just not. It's unfair to the establishments making them liable for shit that goes down. The law needs to be amended in every state. Either shut all bars/clubs down or allow them to do business. THis middle ground crap cant go on forever.
Bars/clubs cannot ID every single person that comes in. It would slow business down to a crawl. People would leave due to lengthy waits. That is the main issue. The next issue is probably more important to a degree actually.
Do you know what keeps bars and clubs in business? Girls. Not liquor, not guys, not the music, not the food, etc. It's girls. It's like a right of passage for groups of teen girls to go out bar/club hopping. This continues throughout college. Guys go to these establishments to pick up girls and more importantly for the owners of the establishments, buy the drinks. If you start carding all the girls, a hefty percentage of them will get turned away and leave. Do you know who else leaves regardless of their age? The guys. All that was achieved by carding the girls there that night is a huge loss of revenue.
It's a slippery slope of sorts. There are ethical questions mingled in with that. It will have to be addressed sooner or later and the obvious answer is lowering the drinking age to 17-18. I'm actually not fond of that idea but something has to give. If not lowering the age, you have to remove the ability to hold the establishments liable for when incidents like what happened to Megan. It's not their fault that she wanted to drink, dance, and fall down and suffer a catastrophic injury.
I rarely go to bars/clubs anymore but I know the atmosphere well and I feel for some of the owners I knew at the time.
I'll never forget the time a couple friends and I were part of a promotional campaign at some clubs in Charlotte. It was a vodka brand called Double Cross. The idea was to push it on college kids as the next big thing. You take a dozen girls, spread us out, and when guys offer drinks, tell em you want a shot of Double Cross or if a cocktail, you only use Double Cross. Always make sure to mention Double Cross. It works. Within a week, one club owner was going through a case a night. That might not sound too impressive but take into consideration he was pouring zero bottles before this campaign started. Personally I didn't like it that much but I did enjoy the social experiment aspect of it. You really see the sheep mentality of people when doing such a thing.
I have no idea how well this brand did. We only participated for a couple weeks(mainly weekends). We also got a ton of free swag that we were encouraged to wear. In hindsight I think such a campaign is a bit dangerous but its aimed at people willing to do such things.

TracyB




Posts

: 226


Join date

: 2017-12-14



bars do carry insurance for this sort of thing. i wonder how she's doing now.

i agree about the girl thing.

where i live they do check id and there is a long line to get in, and cover charge

safety lesson if drunk u may fall 15 feet directly onto your head, which while not fatal, can result in a long recovery and possible disability



_________________
If you only knew the POWER of the Daubert side

redpill




Posts

: 3060


Join date

: 2012-12-08




---
Permissions in this forum:
You
cannot
reply to topics in this forum