Anna Phillips, 20 was a medical student studying to become a medical doctor.
Anna Phillip's report card, 11 A's in 11 subjects
some background
Coroner demands Government action after a gifted medical student killed herself by overdosing on diet pills she bought 'with ease' online from Turkey

   Anna Phillips was found semi-conscious on a grassy bank in Falmouth, Cornwall

   The medical student was rushed to hospital where she died of a heart attack

   Cornwall's Assistant Coroner will write to Government highlighting her case

   He expressed concern at the apparent ease with which Anna bought the drugs

   The 20-year-old was described as quirky, funny, inclusive, sensitive and clever

A gifted medical student's suicide by overdosing on diet pills has prompted a coroner to highlight her case in a desperate plea to the Government.

Anna Phillips, 20, bought the weight loss pills from a website based in Turkey, but the man presiding over her inquest is horrified as to how easily she was able to get her hands on them.

The inquest in Truro, Cornwall, yesterday heard she was found on a grassy bank in Falmouth, Cornwall, in June 2015.

The Southampton University medical school second year student was rushed to hospital where she later died from a heart attack.

Assistant coroner for Cornwall Andrew Cox said he was concerned at the apparent ease with which Anna bought the drugs, and will write to MPs about her online purchases.

After recording a verdict of suicide, he said: 'I will draw to the attention of Government the ease with which these drugs were bought on the internet.

'I will be writing a report to the secretary of state this afternoon drawing his attention to that matter.'

Anna, who achieved 11 A*s at GCSE at Truro High School for Girls, was highly intelligent, kind and caring, the hearing was told.

Her mother, Dr Penny Phillips, said after the inquest: 'I am grateful to the coroner for his recommendations which I hope will result in saving future lives.

'Anna was a young woman who had her whole life ahead of her.

'She was training to be a doctor, in her second year of medical school at Southampton University when she experienced her first psychotic episode.'

Anna, who volunteered for groups such as  SENSE and Get Out There group in Cornwall, had previously overdosed in 2014.

She returned to her family in Cornwall and was signed onto the mental health team there, but discharged herself after just two days, but Dr Phillips believes she should have been kept in for longer.

She added: 'It is absolutely not correct, in my view, that Anna could not have been detained in hospital for her own safety until the appropriate treatment that she needed became available.

'Anna leaves behind distraught family and friends who cannot understand how this could happen.'

In 2015, she spent 72 hours in Longreach Mental Health Unit after climbing over the safety railings at Falmouth Docks.

Health services judged her to only be pose a 'moderate' risk of taking her own life.

Her mother added: 'Anna was described her friends as quirky, funny, inclusive, sensitive and just so damn clever.

'She was hugely caring and compassionate, and despite her own mental health problems, she showed a deep empathy towards others.'

The coroner said Anna ordered the drug that led to the fatal overdose and said he was sure she intended to take her own life.

He added: 'I am sure both that Anna took her own life and that she intended to do so and accordingly I return a conclusion of suicide.'

Read more:

http://www.dailymail.co.uk/news/article-4159294/Medical-student-Anna-Phillips-overdosed-diet-pills.html#ixzz4bpThGeAr
from Sun
https://www.thesun.co.uk/news/2629392/trainee-medic-and-one-britains-brightest-straight-a-students-took-fatal-overdose-after-developing-delusional-beliefs/

wrote:

TRAGIC STUDENT Trainee medic and one Britain's brightest straight-A students took fatal overdose after developing 'delusional beliefs'

The well liked woman had previously tried to take her own life a number of times before, an inquest heard

By KATHRYN CAIN

16th January 2017, 7:52 pm

Updated: 17th January 2017, 7:15 am

A BRIGHT student took a fatal overdose after her mental health declined while studying medicine at university, an inquest heard.

Tragic Anna Phillips, 20, was described as "happy go lucky" and had an extremely bright future after getting 11 A*s at GCSE.

Clever student Anna Phillips had a fatal overdose after suffering with mental health issues while at university

She had gone on to study medicine at university but had been forced to suspend her course due to a psychotic episode, it was said.

An inquest today heard Anna killed herself in June 2015 after she had been battling mental health problems for some time.

And during the hearing, her mother Dr Penelope Phillips said not enough was done to guarantee her daughter's safety.

Dr Phillips, tearfully told the courtroom that she felt Anna was not kept safe from herself.

She said: "She was not kept safe during her treatment. No one was keeping her safe. It's all well having therapy but if you cannot keep her safe, what is the point?"

The inquest in Truro, Cornwall, heard Anna, who had suffered from an eating disorder as a teenager and had experienced psychosis, suspended her studies in November 2014 at the University of Southampton.

Before she died on June 1, 2015, she had made a number of attempts to take her own life, the coroner heard.

On one occasion, in March 2015, Anna, from Truro, had taken a train to visit friends in Southampton.

She took an overdose on the train and admitted herself into hospital. She was later released – but her mother said she should have been kept there.

"It was definitely wrong for her not to stay in Southampton Hospital," she told the inquest.

Dr Phillips also expressed concern that after another suicide attempt, Anna had declined home treatment but was not immediately sectioned, when she should have been.

And she claims that Anna also should have been seen quicker at the Royal Cornwall Hospital after haven taken a toxic substance.

Dr Phillips said her daughter's mental health had been declining.

She added: "She had come home from university after suspending her medical studies in November 2014.

"She was needing an awful lot of reassurance. She was suffering from extreme paranoia."

Anna's father, David Phillips, also told the inquest that his daughter's health had been declining prior to the successful suicide attempt.

He said: "We noticed a very marked deterioration in Anna's general health.

"It was very distressing because this whole situation and how we solve it was set up against a backdrop of difficulty knowing what was happening.

"Up to that point she had been a very happy-go-lucky child. It's a very profound

cumulative change in her physical and mental health."

In a statement read out in court, Anna's GP, Dr Peter Boyle, said: "Miss Phillips had come home [from university] suffering from severe anxiety, low mood and paranoia.

"The paranoia was making her have some delusional beliefs."

In another statement read out in the court, William Long, a milkman, told the inquest how he found Anna on the morning of her death in Falmouth, Cornwall.

"I saw a person lying on their back on the grass," he said.

"I at first thought that this person was probably drunk.

"As I approached I saw the person was a young girl.

"I said to the girl, 'do you need an ambulance,' and she responded, 'no'.

"I asked if she had too much to drink and she said 'yes'."

Mr Long added that around 30 minutes later, he returned and Anna had gone.

A pathologist gave her cause of death as a drug overdose.
so medical student Anna Phillips, 20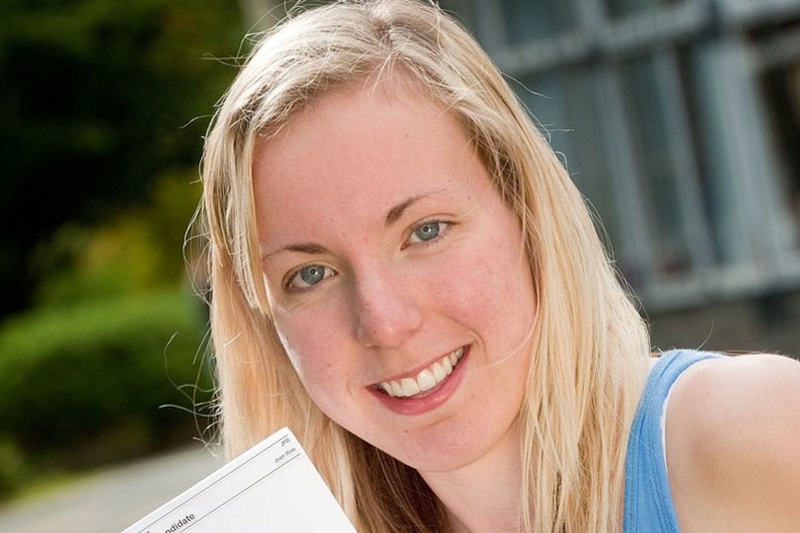 joins Kathryn Stascavage, 27
and Kaitlyn Nicole Elkins, 23
in suicide
is it me or do they all look like twin sisters?
the reason Anna Phillips, 20 committed suicide

'She was training to be a doctor, in her second year of medical school at Southampton University when she experienced her first psychotic episode.'
so she was highly intelligent and highly successful academically and only 20, when some time before she developed psychosis, a severe mental disorder
from wiki

Psychosis is an abnormal condition of the mind that involves a "loss of contact with reality". People experiencing psychosis may exhibit personality changes and thought disorder. Depending on its severity, this may be accompanied by unusual or bizarre behavior, as well as difficulty with social interaction and impairment in carrying out daily life activities.

no mention of any recreational drug use.
worth recalling two other females who developed psychosis due to bipolar 1
Kathleen Marie Shoener  was 29 when she killed herself on Wednesday Aug 3, 2016 due to bipolar since 2005.
29 year old Natalie  Fuller   on  March 14, 2015 suicide also to bipolar 1
redpill's thoughts
while i don't know anna phillips personally, it seems she had a normal upbringing and did brilliant in school and academics with high drive and ambition. being a doctor takes smarts and hard work.
her mother was a medical doctor and physician so obviously Anna grew up rich and privileged.
out of the blue it seems anna develops psychosis sometime around age 20 and then commits suicide.
no mention of any drugs she may have taken.
i find it rather disconcerting that something like this can happen. if it happens to her, could it happen to me? one day i'm living my life and suddenly i lose contact with reality, start hearing voices

i wonder if there is any prevention? i for one don't do drugs recreational.
i have seen paranormal stories on unsolved mysteries, syfy paranormal witness, discovery a haunting
the existence of ghosts would imply a life after death. it could even imply some religions are correct. victims of ghosts haunting claim they hear voices and see apparitions. which sounds a lot like psychosis.
victims of ghost haunting say they hear and see ghosts, psychosis is characterized by hearing voices and having delusion believes.  

on a recent episode   A Haunting Back From the Dead: Ghosts of War  an adult woman and mother said she has been haunted by a ghost since a young child, when she was a young girl she saw ghost and heard voices of this ghost, and it is a terrifying ghost. she would always pray to jesus for help against the evil ghost.
she had a catholic priest perform an exorcism and apparently the ghost problem disappeared.
how is that any different from someone with psychosis?
hmm.
Anna Phillips shows that even a highly intelligent seemingly normal looking med student from a privileged background can develop psychosis, which results in an urge to commit suicide then suicide.
would Anna develop psychosis if she was not a medical student but did something else? i.e did academic pressure cause this mental health problem? or is it simply genetics?
medical school is very high pressure so perhaps that caused changes in the brain?
while i'm more worried my parents will get alzheimer's or dementia than psychosis, it is rather disconcerting what happened to Anna could happen to anyone.
Her mother a medical doctor, said Anna was happy and got 11 A's. Then she developed psychosis, paranoia, and other issues and made several attempts at suicide.
i would like to see a UFO and bigfoot but i don't want that experience to cause me to have psychosis.  

so if i want to live to watch star wars episode 8, the last jedi, and x-box scorpio and finish watching survivor game changers where i watched cierra tony vlachos and calebe voted off
i have to add mental health, psychosis to the things i worry about along with cancer cardiac arrest, murder accidents drownings

What we can learn from Anna Phillips life is that even a young woman/teenager with a medical doctor for a mother and coming from a rich and privileged environment, and who is smart enough to get 11 A's and get into medical school and learn difficult academic coursework, can develop mental health problems and become suicidal. Possibly academic stress from medical school triggered this.
If so, school and academics is bad for you.


_________________
If you only knew the POWER of the Daubert side

redpill




Posts

: 2434


Join date

: 2012-12-08




---
Permissions in this forum:
You
cannot
reply to topics in this forum