A popular objection to the intruder theory from R.D.I


over at websleuths posters have claimed
detective pinkie wrote:
Hold yourself to the same standards - explain why an intruder would leave a body and a note, simply and believably
tawny wrote:
the fail in logic is astounding.

This is an example of NO IDI explanation. Why would an intruder hide her body? Seriously, please answer that for me. Why would an intruder hide her body rather than take her with them and dump her, or leave her where she was? Did an intruder seriously believe she would NEVER EVER be found inside the house?

Serious question: Why would an intruder hide her body in a dark room in a basement?



If he wanted to ensure it was found, why hide it? If he had to bug out, not taking the kidnapped-turned-murdered with him, why did he leave the note?
Delay discovery to what end? If he were bugging out, why would he care when, where, and how she's found?

It makes zero logical sense.
ukguy wrote:
Mama2JML,
Why does an intruder need to bother with a RN at all, all that sitting around authoring a RN, increases the risk of being caught.

No JonBenet in the house tells its own story, when followed up with a ransom phone call, no RN is required.

There is no IDI explanation forthcoming as to why the said intruder did not remove JonBenet from the house, which is just as inconsistent as any staged kidnapping leaving JonBenet in the house!

Intruder plan of action: Enter Ramsey household remove JonBenet, dead or alive, relocate to the boot of awaiting car, then simply drive away. Next day phone ransom demands. Total time to execute less than fifteen minutes!

nimyat of reddit wrote:
There is absolutely 0 reason to start to write a draft ransom note and then write the real thing and make it that ridiculously long.

If it was a premeditated kidnapping, ('hid in the house' theory) why the fuck wouldn't you bring a ransome note with you and why the hell would you start to draft one and then write one on paper found in the house.

If it was a burglary turned kidnapping, why would you start to draft a ransom note, and then write the real thing 4 pages long? You would scribble something like "I've taken your daughter, dont contact police, deposit money at this location at this time if you want to see her again." A panicked burglar does not sit and start writing about his 'organisation'.

A lot of people get bogged down in the details of the case, because it is a fascinating one and it is very interesting, but the ransom note is the most ridiculous thing ever and was totally written by one of the family in my opinion. They also completely over thought it - mentioning the fathers business, his bonus, writing 4 pages worth etc.

There's no way the family wasn't involved. As for which one did it, that is what is hard to prove.

docg makes a similar claim
docg wrote:

Questions

An intruder intending to express his anger or disdain for the Ramseys would have had no reason to write a meaningless ransom note. A kidnapper would not have left both the note and the body. If the parents were involved in this together, as so many assume, such a note might serve to throw the police off the track, but only if the body were found, days later, in some remote area. Or never found. With the body hidden in the house, where it is sure to be discovered, the note only creates problems for the Ramseys, the only ones who could "logically" have written it. If they were not planning on getting the body out of the house before the police came, then why would they write an obviously phony note?

Also, why was the note hand printed? Why not print it via computer? Or paste words together from newspapers? If the parents, or anyone at all close to the family, wrote it, they would be risking exposure for sure.

Answers

No intruder would have had anything to gain by writing the ransom note. No intruder would have any reason to write it. A kidnapper would have taken the child (or her body) with him. If something had gone wrong with his plan, he would have had no reason to leave a possibly incriminating note. Someone intending to frame John or Patsy would not have written the note in his own hand, as that would be evidence of an intruder. The conclusion is simple: there was no kidnapper. There was no intruder. The note must have been written by someone on the inside -- and it does indeed read like a staged kidnapping attempt.
tawny wrote:
the fail in logic is astounding.

This is an example of NO IDI explanation. Why would an intruder hide her body? Seriously, please answer that for me. Why would an intruder hide her body rather than take her with them and dump her, or leave her where she was? Did an intruder seriously believe she would NEVER EVER be found inside the house?

Serious question: Why would an intruder hide her body in a dark room in a basement?


the IDI explanation is that he wanted to.

Serious question: Why would an intruder hide her body in a dark room in a basement?
this is Mr. Cruel
this is Mr Cruel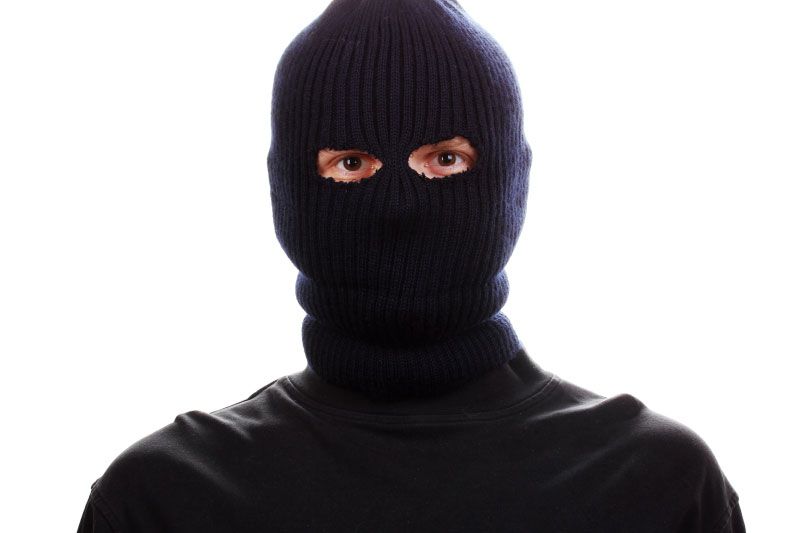 this is Jonbenet Ramsey
pictures of Jonbenet
Mr Cruel wanted to. Mr Cruel felt like it. Doing so makes Mr. Cruel happy. Mr. Cruel thought it'd be funny.
the first issue is would Mr Cruel write a ransom note?
He told them he was going to rob them.

He demanded cash and a first aid kit and said he needed some clothes, a shower, some food and wanted to shave.
And: "All I want is money, food and clothes. How much money is in the house?"
As he carried her to the car he reassured her that he wasn't going to hurt her and stated he was going to give her parents a ransom note and that he would return her in the morning when the banks opened and he got his ransom money.
And: "Think you're worth $25,000?"

"The sisters wake up often and peep through the window to see if the man has sent Karmein back," she wrote in her open letter to Mr Cruel.

The letter also contained a secret code which only Karmein would be able to break.

Mrs Chan said breaking the code would reveal the number of a Post Office box where she was prepared to leave ransom money.

Mrs Chan swore to Mr Cruel that police knew nothing about her attempt to pay to get her daughter back alive. She was telling the truth.
ref Victoria Police and FBI dossier on shocking Mr Cruel child attacks
Keith Moor, Herald Sun
despite claiming to want ransom money for a kidnapping, Mr Cruel's actual motive for abducting young girls from their homes with their parents slept is sex

He took her to the kitchen then made her dress in her school dress and assaulted her.

After the assault in the kitchen, Mr Cruel gave Nicola a glass of water, returned her to the bedroom and re-leashed her to the bed.

He told her he was going to dress her in her tennis skirt the following day and then he went to sleep.

Exhausted, Nicola also fell asleep for a while. She woke early on the Thursday morning to the sound of more planes flying overhead.

She told police Mr Cruel woke at 10am and turned the radio back on. She heard the planes prior to that.

Mr Cruel made Nicola have another bath about noon before taking her to the kitchen, dressing her in her tennis dress and assaulting her again.

He called Nicola "Missy" during the fantasy games he played with her.

Nicola was taken back to the bedroom about 2pm, re-leashed to the bed and told she wasn't going to be assaulted again.
ref ibid
Mr Cruel is a clear example of a home invading home intruder sexual pedophile whose actual motive is pedophile sexual attraction to young girls, but will leave red herrings as to his claim he wants ransom money, this is a kidnapping for ransom money.
second question is would Mr. Cruel leave the body behind?
since Mr Cruel's actual motive is sex, the answer is yes

Mr Cruel returned to the lounge and led the terrified Jill to a seat in the spare room. He left her there for a short time before returning and tying her ankles together with nylon cord.

He told Jill he was leaving and that she should count to 100 before freeing herself and her family.

Jill later told police she heard the front door close and she then released herself and then freed her parents and brother.

It is possible Mr Cruel chose Jill as his victim after seeing her photograph in a local newspaper which carried an article about her and her family.

Jill was attacked just a few days after the article was published.


ref ibid
yes if the abductor wanted ransom money then it makes no sense to leave a ransom note with the body so that there is no possibility of collecting ransom money.
but no, this doesn't exhaust the possibilities. there are many crime scenes from the BTK to Charles Manson murders to even Jack the Ripper where there was a murder and a written message left behind.
in this case, Mr Cruel MO, it is a fundamental fact that Mr Cruel actual motive is sexual pedophilia, but he also claims he wants ransom money, claims he makes ransom demands, asks for specific money $25, 000 for safe return of your daughter, Nicola Lynas and Karmein Chan sisters, promises to call them to instruct on delivery of money but never followed up on the call.
Just like Jonbenet.
He left a ransom note because that is his signature. The following is far behind the comprehension of any RDI but there is a theory called behavioral case linkage analysis. In linking cases they look at victimology,modus operandi and signature. Claiming he wants ransom money but his actual interest is sexual is a signature behavior that Jonbenet crime shares with Mr Cruel's known crime and forms a basis in case linkage analysis. I promise you no R.D.I can tell you the differences between MO of a crime and signature. No R.D.I knows what case linkage analysis even is, and how it differs from offender profiling.
after he was done sexually assaulting Jonbenet then killing her, he had no further use for her, and was heading back to Melbourne Australia anyway. And as with Jill in Lower Plenty, he is willing to leave his victim at the crime scene.
So for R.D.I to claim an intruder has no basis for leaving a handwritten message and a body behind is contradicted by basic real world facts. And this is both the victimology,modus operandi and signature of Mr. Cruel.
R.D.I = retards displaying incompetence


_________________
If you only knew the POWER of the Daubert side

redpill




Posts

: 1277


Join date

: 2012-12-08



---
Permissions in this forum:
You
cannot
reply to topics in this forum