MurderMysteryReader wrote:I agree. RDI won't even get the facts straight about the case or they just want to believe what they want to believe.
you got me interested in tell you a story, a legend. the legend of voynich.
this is the story. this is the history of how redpill came to be and the future
many years ago when i first arrived on websleuth i was greeted by
superdave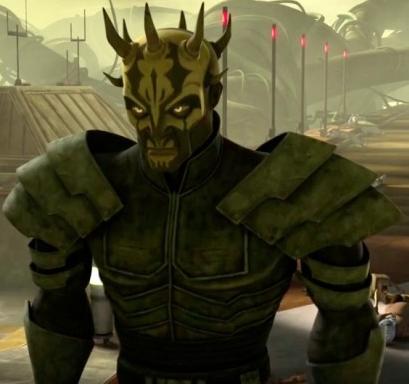 who is R.D.I
and Holdontoyourhat
who is IDI
i was apprenticed to Holdontoyourhat
at the time i joined websleuth i was like luke and  Holdontoyourhat was like Obiwan
at the time i didn't know anything of jonbenet, but superdave got me interested. he has a way with words. the one thing i am a huge superfan of,  superdave has some knowledge of.  
superdave is like savage opress
i was just learning the Forensics. i didn't know anything of jonbenet or relevant forensics except that i did watch a couple of documentaries on 20/20 and 60 minutes and read some articles. eventually i would read PMPT and Steve Thomas book.
i did, read some Forensics and i also watched the Forensic Files
in Forensic Files a single fiber, a single strand of hair or DNA or fingerprint was enough to solve the case.
in the Jonbenet we had several all unsourced. it seems No RDI has ever seen even a single episode of Forensic Files
Holdontoyourhat  is IDI and his theory is that a north korean agent of kim jung un traveled from north korea to boulder to abduct Jonbenet as a kind of toy for the great leader.
the ransom note says "small foreign faction"
and he took that the author was truthful, and therefore from north korea
ransom note said 2 gentlement watching over you don't particularly like you
he took that literally, there were 3 people at least, in the Ramsey home that night
he thinks the ransom note was written by ESL - english as a second language
that was his theory. for some time he was the only IDI on websleuth.
he told me there was a paintbrush that had the word korea printed on it, so he became convinced jonbenet killer was north korean.
i did ask Holdontoyourhat  if there were any other examples of north koreans committing crimes like jonbenet in the usa or canada. for example there are example of muslim suicide bombers in usa and britian, famously 9-11 and one just this week in the UK at Ariane Grande concert.  he said he could think of none. there were a couple of examples of north koreans abducting south koreans and maybe a japanese or two, but no known example of a north korean coming to USA and abducting someone.
Holdontoyourhat  acknowledged that there was only 1 person on the planet who held this theory, that a north korean intruder entered the ramsey home, him. alone.
Holdontoyourhat  like me was banned from websleuth. with crimeshots down and kim jung un dead he seemingly has disappeared forever and with him, his theory of a north korean intruder.
will my mr cruel theory also disappear forever?
it did get me to consider the possibility that  jonbenet ramsey was a victim of a serial home invading pedophile but there was NONE anywhere in the USA or Canada. None. there is no crime series involving multiple young girls in their homes anywhere in the USA or Canada.
but i quickly found one example, in Australia - Mr Cruel's.
and my mentor Holdontoyourhat who i was an apprentice to and learned from, was insistent the killer was foreign
why not a serial home invading pedophile from Australia, who speak English and are racially white?
most of the posters there were rdi - superdave ukguy raven etc. but there were some idi like makai ziggy and roy23. they only participated sporadically.
after i and  Holdontoyourhat  got banned from websleuth jonbenet he became status quo on a new forum crimeshots
on crimeshots i re-met superdave, and i also met  Holdontoyourhat  as statuos quo as well as fairm rupert mama zen9000 angelwings blue hippo smurf and inspector rex
of all the people who banned me it was my former apprentice superdave from crimeshots, which then shut down permanently. i have no idea what they're doing.
researching IDI i learned of a jameson "sue bonnet" as some say.
one thing i learned about Rupert is he is a huge fan of John Douglass Mindhunter. It's clear that book on FBI profiling was life-changing for him. i did watch silence of the lambs so. and i love the idea of magical psychic super powers.
before i got banned though mama invited me to this forum. so here i'm. if mama hadn't done that then that would have been in the end of the mr cruel murdered jonbenet
so now i met you MurderMysteryReader
remember i think of myself and  Holdontoyourhat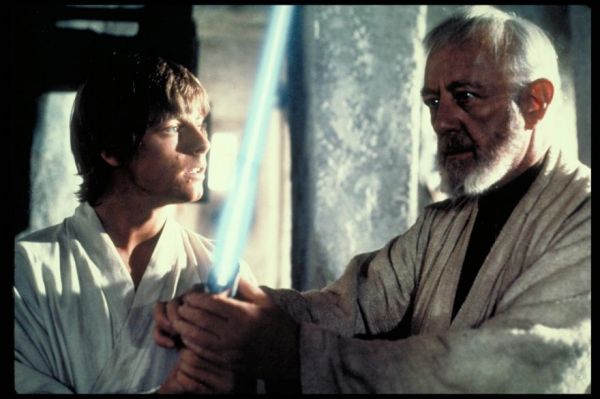 this is what i think of myself and you MurderMysteryReader
im an older wizen luke on achto, you're rey
im teaching you the ways of the Forensics and of the mr cruel murdered jonbenet idi theory
when i'm gone, you will be the last justice - idi or JIDI
you are the Mr cruel did it last hope, after i am gone. MCDI
but as Yoda would say,
no, there is another
there is another community of sleuths who work on OCCK
Helen Dagner is the most famous person working on it, and i think she might still be alive
i wrote of Jonbenet ramsey ransom note and Allan Letter in OCCK
a OCCK sleuther named rootlesswriter saw my post, thought it was the best thing he's ever read. i love flattery. after all, getting banned i should call myself Darth Banned
i appreciated his flattery. he has done his own research on OCCK and he has a suspect who moved to Colorado. so he thinks with my OCCK-JBR Allan letter theory combined with his own theory on OCCK
he's IDI and promotes it on topix and reddit. i told him as long as he gives me some credit, which he does i'm happy, but i think mr cruel is a stronger suspect.
but yeah on topix and reddit rootlesswriter is pursuing my occk-jonbenet idi theory.
rootlesswriter reminds me of this
so MurderMysteryReader and rootlesswriter  if you both are reading this that is the tale of the redpill.
the secret history before i took the redpill
by redpill i mean the daubert standard in forensics. something that scared superdave away and made him ran away from crimeshots with his tail tucked between his legs.
SD is more machine than man. twisted and evil.
if i were die in a car accident tomorrow, and if this forum closes down permanently like crimeshots
you two MurderMysteryReader and rootlesswriter are the last JIDI
the lineage can be traced back to both   Holdontoyourhat  and indirectly to  superdave
i luv star wars


incidentally rootlesswriter if you're reading this
regarding OCCK
i know your suspect is dead
but i think OCCK might still be alive, and he recently killed these two
Abigail Williams and Liberty German,  
and
Lyric Cook, 10, and her eight-year-old cousin Elizabeth Collins were murdered hundreds of kilometres away in Iowa
Elizabeth Collins, 8, vanished in July 2012 in eerily similar circumstances
but also
Taylor Paschal-Placker and Skyla Whitaker
this guy
the photo of that man is OCCK !
the jidi must come to an end
if this forum shuts down
MurderMysteryReader  you will be the last jidi
Last edited by redpill on Fri Aug 25, 2017 10:51 pm; edited 2 times in total

_________________
If you only knew the POWER of the Daubert side

redpill




Posts

: 2294


Join date

: 2012-12-08



It is most likely that I will be as I don't know if the rest of the IDI are still following and posting about the case. Yes I will continue posting your Mr. Cruel theory in the event you are no longer alive to do so. It is a good one and matches the type of intruder if not the intruder better than any one out there. I find it sad forums discussing this crime are shutting down since there is still so much to discuss and it has to be talked about if it is ever going to be solved. No one should forget about JonBenet Ramsey until that happens.

MurderMysteryReader




Posts

: 131


Join date

: 2015-10-19


Location

: My room




---
Permissions in this forum:
You
cannot
reply to topics in this forum