these are the Delphi murder victims
Abigail Williams 13
Liberty German 14
FBI says this is their killer
from Liberty's cell phone along with "down the hill"
I do not know who this person is, but I propose he is also Oakland County Child Killer
tl;dr
Abigail Williams  and Liberty German were killed by the person in the photo, and that person has killed before, and is known as the  Oakland County Child Killer
from wiki


Murders of Abigail Williams and Liberty German

On February 14, 2017, the bodies of Abigail "Abby" Williams and Liberty "Libby" German were discovered on a hiking trail in Delphi, Indiana, after the girls had disappeared from the same trail the previous day. The murders have received significant media coverage due to the fact that a photo and audio recording of a man believed to be girls' murderer was found on the cell phone of German. Despite the photo and audio recording of the suspect being released to the public by police, and more than 16,000 tips being sent to police, no arrests have been made in the case.[1][2]

urders

At 1 p.m. on February 13, 2017, friends 13-year-old Abby Williams and 14-year-old Libby German were dropped off by a family member at an abandoned bridge where they planned to go hiking. The girls were reported missing at 5:30 p.m. after they did not arrive to be picked up from the bridge. Authorities initially did not suspect foul play was involved in the disappearance until the bodies of the girls were found at noon the next day, about 0.5 miles (0.80 km) from the bridge.[3]

Police have not publicly stated how the girls were murdered.[4]
look at the date this has happened
February 13, 2017
Oakland County Child Killer

Mark Stebbins, 12, of Ferndale, was last seen leaving an American Legion Hall on Sunday afternoon, February 15, 1976. He had told his mother he was going home to watch television. His body was found on February 19, neatly laid out in a snowbank in the parking lot of an office building at Ten Mile Road and Greenfield in Southfield (some reports claim Oak Park;
Mark Stebbins age of 12 and date February 15, 1976.
Abigail Williams age 13  February 13, 2017
Liberty German age 14  February 13, 2017
also worth noting

Kristine Mihelich, 10, of Berkley, was last seen Sunday, January 2, 1977 at 3:00 pm at a 7-Eleven store on Twelve Mile Road at Oakshire in Berkley, purchasing a magazine.

Timothy King, 11, borrowed 30 cents from his older sister and left his home in Birmingham, skateboard in hand, to buy candy at a drugstore on nearby Maple Road on Wednesday, March 16, 1977, at about 8:30 pm
dates line up
now Feb 2017 - Feb 1977 = 40 years
how old do you think this UNSUB is?
possibly 60's-70's

Soon after Timothy King was abducted, a composite drawing of the suspected kidnapper, and his vehicle, was released. A woman claimed she had seen a boy with a skateboard talking to a man in a parking lot of the drugstore that Timothy had told his parents he was going to in order to ride his skateboard. The vehicle was reportedly a blue AMC Gremlin with a white side stripe. Authorities would eventually question every Gremlin owner in Oakland County.

Investigators put together a profile of the killer based on witnesses' descriptions of the man seen talking to Timothy King the night he disappeared—a white male with a dark complexion, 25 to 35 years old with shaggy hair and sideburns.
Timothy King was seen with someone possibly mid 20's say 25 white male
25 + 40 years = 65 years  white male in Libby's phone picture
According to the Allan Letter in the OCCK  motive

A few weeks after the death of Timothy King, Detroit psychiatrist Dr. Bruce Danto, who worked with the task force, received a poorly spelled, guilt-ridden letter. The letter's writer identified himself as "Allen" and claimed that he was a sadomasochist slave of his roommate 'Frank' who is the 'OCCK'.[7] Allen wrote a pleading, fearful and remorseful letter indicating that he was losing his sanity, endangered, and suicidal, convincing Danto that he was genuine.[8] Allen wrote that he accompanied Frank on many road trips seeking boys, but he never was present during the abductions for the boys that Frank murdered. Allen confirmed that Frank drove a Gremlin, but he (Frank) 'junked it out in Ohio never to be seen again'.

Allen described that Frank was traumatized by killing children in the Vietnam War, in which he and Allen served, and was taking revenge on more affluent citizens such as the residents of Birmingham. Allen wrote that Frank wanted rich people to suffer for sending forces to Vietnam, and received nothing in return.[7]


the OCCK according to "Allan" served in Vietnam, napalmed poor vietnamese children, was psychologically traumitized by this, so though racially white, vowed to kill rich, presumably white children. so he is mission oriented, according to Allan.
not too far off from a terrorist with a cause
Abigail Williams  and Liberty German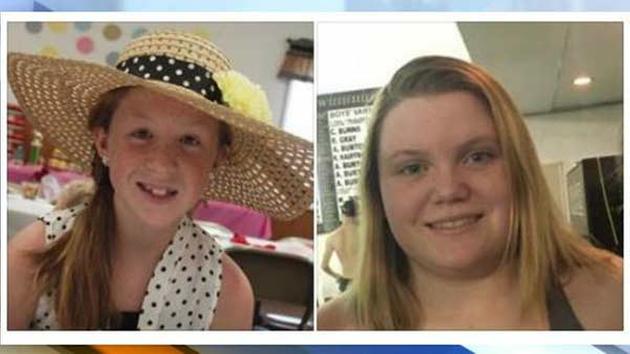 certainly would fit the OCCK's victim profile as being rich white kids, if Allan is correct.
So my theory is that Abigail Williams  and Liberty German are victims from the same
Oakland County Child Killer as these 4
from 1977 to 2017, the OCCK has been killing children from around the country.
i.e
Lyric Cook, 10, and her eight-year-old cousin Elizabeth Collins were murdered hundreds of kilometres away in Iowa
Elizabeth Collins, 8, vanished in July 2012 in eerily similar circumstances
this dude
is quite possibly the Oakland County Child Killer
the same person who in Wednesday, March 16, 1977 in a drugstore with a blue AMC Gremlin with a white side stripe, white male age 25 with Timothy King, in Michigan on Feb 13, 2017 in Delphi Indiana murdered  Abigail Williams  and Liberty German.
if i'm right, may I have the $200, 000 reward for information leading to the arrest of Abigail Williams  and Liberty German so I can continue my research in cold cases.
motive - a white male who has hate and revenge over killing Vietnamese children, taken on white children. kinda like a terrorist.
curiously FBI says this about Abigail Williams

Date(s) of Birth Used June 23, 2003
Place of Birth Sault Ste. Marie, Michigan
Hair Blonde
Eyes Hazel
Height 5'4"
Weight 100 pounds
Sex Female
Race White
Abigail Williams was originally from Michigan.
Note I actually submitted this as a tip for the FBI. If I'm right i hope to collect $
AND OCCK will finally be identified.

_________________
If you only knew the POWER of the Daubert side

redpill




Posts

: 2353


Join date

: 2012-12-08




---
Permissions in this forum:
You
cannot
reply to topics in this forum