2017 will be 50 year anniversary of Patterson–Gimlin film which was filmed date was October 20, 1967
i propose a new bigfoot reality tv show, different from finding bigfoot, $10 million bigfoot bounty, and other bigfoot reality tv shows
this is forged in fire
in history channel forged in fire they have to recreate an iconic weapon from history
having bladesmith compete, such as katana or viking sword
syfy Face Off
they compete on costume design
and mythbusters
syfy also had fact or fake paranormal files
in that show they look at ghost recordings ufo recordings and try to reproduce them
and say fact or fake based on it. they do sometimes think some videos are real ufo or ghosts
do same thing with the paterson film
the reality tv show i propose is simple.
Patterson–Gimlin film which was filmed date was October 20, 1967
Using custome technology that only existed on or before  October 20, 1967
have custome designer teams recreate the figure  Patterson–Gimlin film
final test is put it on a tall actor and have the actor reproduce the movement and walk of the figure
winning team wins $10, 000
bigfoot scientists Jeff Meldrum et al, mythbusters Jaimie, finding bigfoot 4, etc
as well as bona fide skeptics who say it is a guy in a monkey suit will be judging
Patterson–Gimlin film skeptics say is a hoax, a guy in a gorilla suit
but this has never been put to the test.
if it is a guy in a gorilla suit how come previous attempts have failed?
given this happened in 1967 it should be possible to reverse engineer the custome
skeptics have always said it's a guy in a cheap gorilla suit. all you have to do is buy a gorilla suit and put an actor in it.
well actually one tv show skeptical of bigfoot, where the custome designers said they can easily and cheaply reproduce it did just that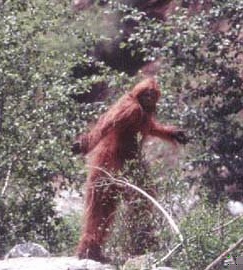 problems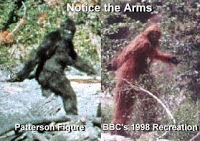 fur color wrong. bulk wrong. size and proportions of limb ratios wrong.
doesn't look anything like Patty.
the winning team will try to exactly duplicate the figure and walk and motion of the patterson gimlin film.
team comes closet wins $10k
ultimately the question is whether the figure in the film is a real bigfoot or a guy in a suit
based on actually attempting to recreate it

_________________
If you only knew the POWER of the Daubert side

redpill




Posts

: 2353


Join date

: 2012-12-08




---
Permissions in this forum:
You
cannot
reply to topics in this forum