star gate log 07.17.2017
rootlesswriter if you're reading this, my updated OCCK theory
obviously when you first read my OCCK murdered Jonbenet Ramsey theory based on the Jonbenet ransom note and the Allan Letter, this was before Delphi murders of Abby Williams and Liberty German
today in the news LE announced they released a sketch of Delphi killer Abby Williams and Liberty German
this is sketch of suspect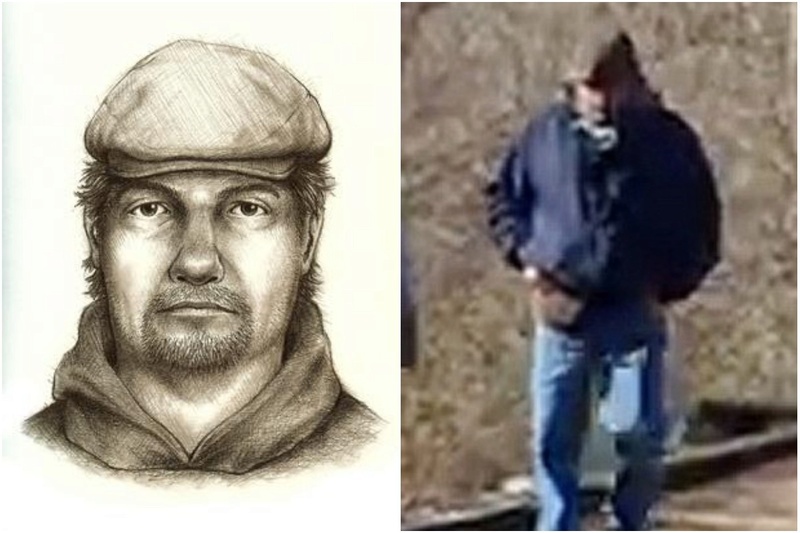 my tip and theory is that Delphi killer Abby Williams and Liberty German is  Oakland county child killer and author of the Allan letter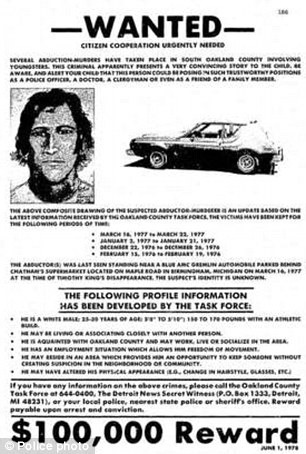 and Amy Mihaljevic
so the question is are these sketches the same man, 40 years apart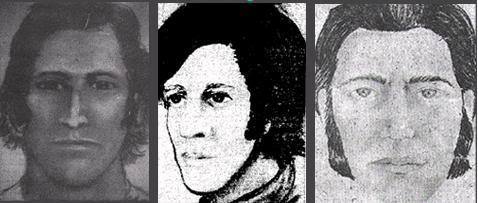 Amy Mihaljevic killer sketch
if my tip and theory is correct, identifying Delphi killer Abby Williams and Liberty German is also identifying  Oakland county child killer and scores of unsolved children murders around the country
the Oakland county child killer was mid twenties in mid 70's, and in 40 years would be mid 60's in Delphi Feb 2017
if my tip leads to his arrest, I hope to collect $250k for Abby and Libby murder AND $100k for OCCK.
my theory is that this UNSUB OCCK wrote the Allan Letter and he also killed many children around the country since Timothy King from Adam Walsh to Amy Mihalavic Amber Hageman to Morgan Nick to even Jonbenet Ramsey. Timothy King abducted Wednesday, March 16, 1977 Adam Walsh in Florida abducted July 27, 1981  was about 4 years after Timothy King and Florida is a popular tourist destination. Ottis Toole confessed to scores and scores of murders many proven to be false confession and he recanted.
if the Allan letter is truthful, Abby and Libby were killed along with Amy Mihalavic and OCCK 4 victims, Adam Walsh bc he served in Vietnam, he napalmed young Vietnamese children, and he wanted revenge against the country children who forced him to kill Vietnamese children. which means killing white kids.  
Would OCCK kill Vietnamese children if he came across them in the USA? what about black kids? latino or muslim kids?
oriental kids?
victims include
Abby Williams and Liberty German
Amy Mihaljevic
Adam Walsh
and my older theory  Seven-year-old Tracy Marie Neef March 16, 1984
Jonbenet Ramsey
plenty of unsolved children murdered around USA since Timothy King's murder, Wednesday, March 16, 1977 and OCCK was never identified

_________________
If you only knew the POWER of the Daubert side

redpill




Posts

: 3688


Join date

: 2012-12-08




---
Permissions in this forum:
You
cannot
reply to topics in this forum