Justine Damond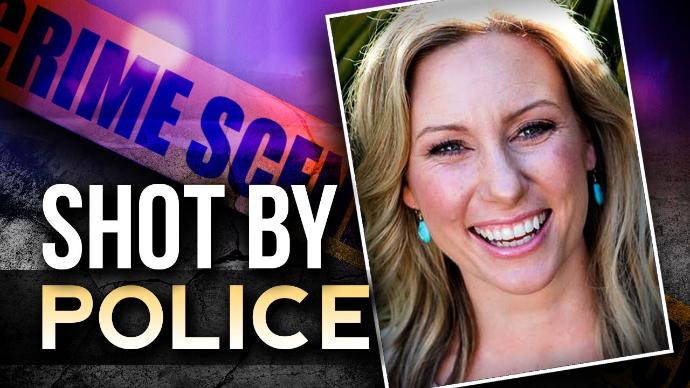 in this video we see Justine Damond save some ducks just weeks before her fatal shooting
aww how cute
here she gives a spirituality lecture
she has an australian accent but everything she says is 100% comprehensible
so she's an Aussie woman who end up in Minneapolis Minnesota of all places where she was shot and killed
report of what happened
A woman, possibly Justine Damond, slapped the police vehicle behind her Minneapolis home shortly before an officer inside the SUV shot and killed her, according to newly submitted court documents.

In an application for a search warrant filed in Hennepin County District Court and made public near the end of Monday's business day, a state Bureau of Criminal Apprehension (BCA) homicide investigator wrote that about 11:30 p.m. on July 15 police responding to a 911 call arrived in the alley behind the 5000 block of Washburn Avenue S. and "a female 'slaps' the back of the patrol squad."

http://www.startribune.com/bca-warrant-in-damond-killing-reveals-woman-slaps-squad-car/436511073/
again i'm not saying the shooting is justified or anything
but if you don't want to be shot by police
what we can learn from Justine Damond is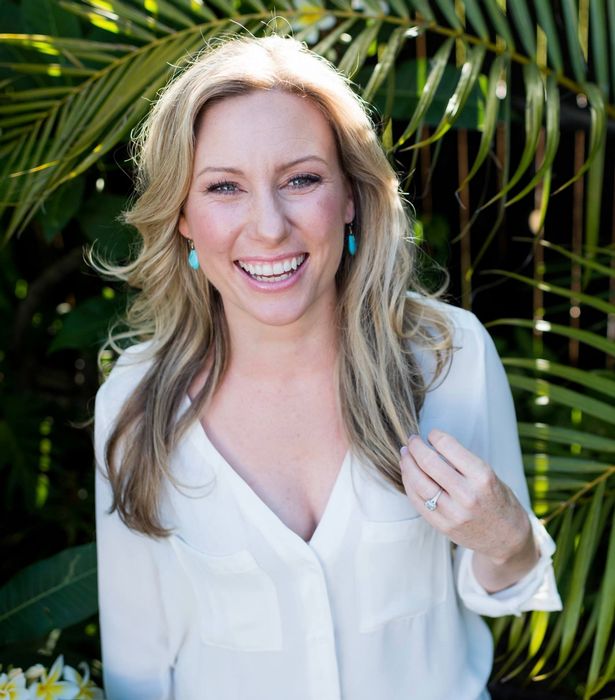 approaching a police car at night after 11pm, in complete darkness, in an ally, where the reason they are there is a possible violent sexual assault, then slapping hard the police officer and approaching in complete darkness
may create a fear in the officers of an ambush
Justine is dead
only yesterday it seems when Mike Brown was shot and killed, which I consider completely justified.
and i think it ridiculous Mike Brown's family is getting any money, let alone a  huge payday.
Mike Brown assaulted attacked and punched officer Darren Wilson
again I'm not saying Justine shooting was justified, but I think the error in judgment in safety she made is if she has to meet the police officers, she should have instructed them to come to her home first and then walked them to where she think it is happening. Not, what she did, approach them in total darkness in an ally.
one mystery is that the cause of all this is Justine thought a woman was raped. yet a search of the area showed no such evidence. was Justine imagining it, was it consensual sex, or is some neighbor watching a violent porn movie?
were there any other neighbor who reported this or heard this?
Justine Damond and Mike Brown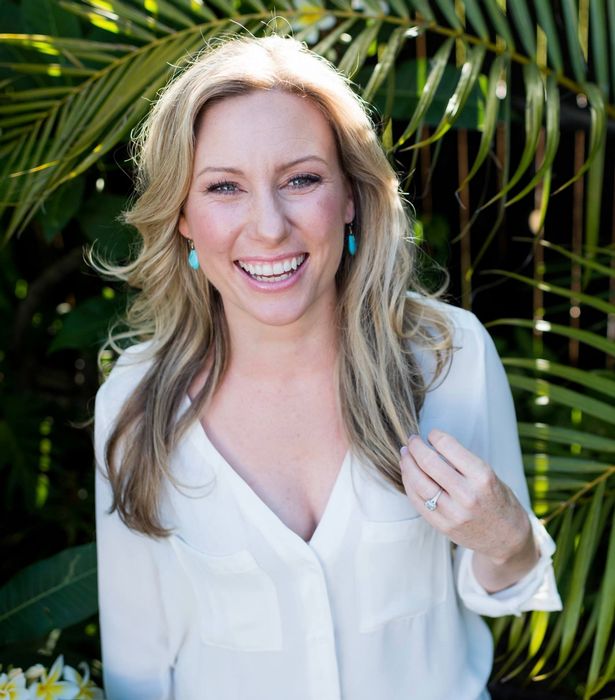 Justine Damond was a white Australian woman, a spiritual healer, who was shot and killed by a black Somali officer Noor at night in her pajamas
Mike Brown was  a drug using high on pot thug who just robbed a convenience store, and was shot and killed in broad daylight after attacking a white officer Darren Wilson
In Mike Brown's case the safety lesson is if you attack punch and beat a police officer, even in broad daylight you may get shot and killed.
In Justine Damond's case, the safety lesson is if you approach a police car at night, after 11pm, and slap the car hard enough they think it is a gun shot being fired, they may fear an ambush and shoot you dead.
take another look at Justine Damond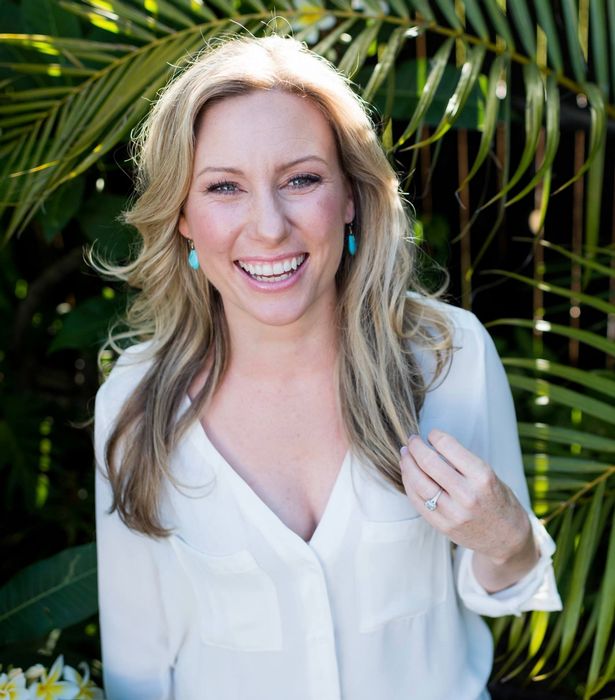 for those who say it's too much distance for Mr cruel from Melbourne to be in Boulder Colorado
Justine Damond was born and grew up in Sydney Australia, and wound up in Minneapolis Minnesota where she was shot and killed. She was there bc she was due to be married to her fiancée
Mr Cruel like Justine Damond was described as a white Australian male with possibly blue eyes and possibly sandy blonde hair, like Justine Damond
Why was Justine Damond an Australian shot and killed in Minnesota? bc she was going to be married there
Why was Jonbenet Ramsey murdered? Bc Mr Cruel was in town, skiing on a vacation to Boulder Colorado, when he learned of Jonbenet via beauty pageants and decided to pay her a visit
For those RDI who think it's impossible for Mr. Cruel an Australian to be in Boulder Colorado, simply point to Justine Damond who was also Australian in Minnesota.
What I learned from this shooting is if I see a police car in a dark ally at night, if I approach it and start banging on the police car, the officer might fear an ambush and shoot first, killing me. so i won't do it.
if i have to call a police officer i will meet them first in a well lit home first. so he doesn't think i am some kind of killer.
the only exception is if i am being attacked by thugs and flagging a police car is the only chance i have to save my life

_________________
If you only knew the POWER of the Daubert side

redpill




Posts

: 2816


Join date

: 2012-12-08



I am going to wait until the investigation is complete until I reach any conclusions. I don't think anything we read about this incident can be trusted. I am appalled at the shoot first ask questions later attitude that the police have. I know they have a dangerous job that they might die or get shot, but the officers are the soldiers are way too jumpy. They are not accessing dangerous situations accurately and not everyone that approaches them plans on hooting them.

MurderMysteryReader




Posts

: 188


Join date

: 2015-10-19


Location

: My room



i agree about waiting for judgment.

but as a safety lesson knowing what happened to Justine, it'd be pretty foolish to approach a police car in an ally in complete darkness and pound on their vehicle, esp if they are there due to a possibly violent crime in progress.

in some ways this story kinda reminds me of ufo and bigfoot in that they found no sexual assault, was Justine somehow imagining it?

_________________
If you only knew the POWER of the Daubert side

redpill




Posts

: 2816


Join date

: 2012-12-08



We don't know for sure what happened and the news reports about might not be reports of what really happened. The only person that could tell us is a witness. When the investigation is completed then maybe we will find out all the facts. It is too bad the officer cam was not turned on because that would prove a lot. I don't think I would approach a police car either or be anywhere with a dangerous or violent situation unfolding. I wouldn't want to get caught in the cross fire. I probably wouldn't leave the house alone that late of night either. Nor would I walk up to a strange dog and try to pet it, not wanting to get bit.

MurderMysteryReader




Posts

: 188


Join date

: 2015-10-19


Location

: My room



Yeah I wonder what was going on in Justine's head. if a woman was being raped in the alley by her house i'd stay inside my house bc i don't want to be raped either. if she insists on meeting police she should tell 911 to meet at her home first. i'm not saying shooting was justified. i'm saying from a safety point of view.

_________________
If you only knew the POWER of the Daubert side

redpill




Posts

: 2816


Join date

: 2012-12-08



Obviously she wasn't thinking along the lines of common sense and putting her safety first. Police have protocol they follow in interviewing people and what Justine did was out of protocol. She paid the ultimate price for an unwise decision.

MurderMysteryReader




Posts

: 188


Join date

: 2015-10-19


Location

: My room




---
Permissions in this forum:
You
cannot
reply to topics in this forum