*warning photos*
among odd crimes,
awhile back i saw this in the news
Roy Hibbert saw a woman poopin in public and took a photo then posted it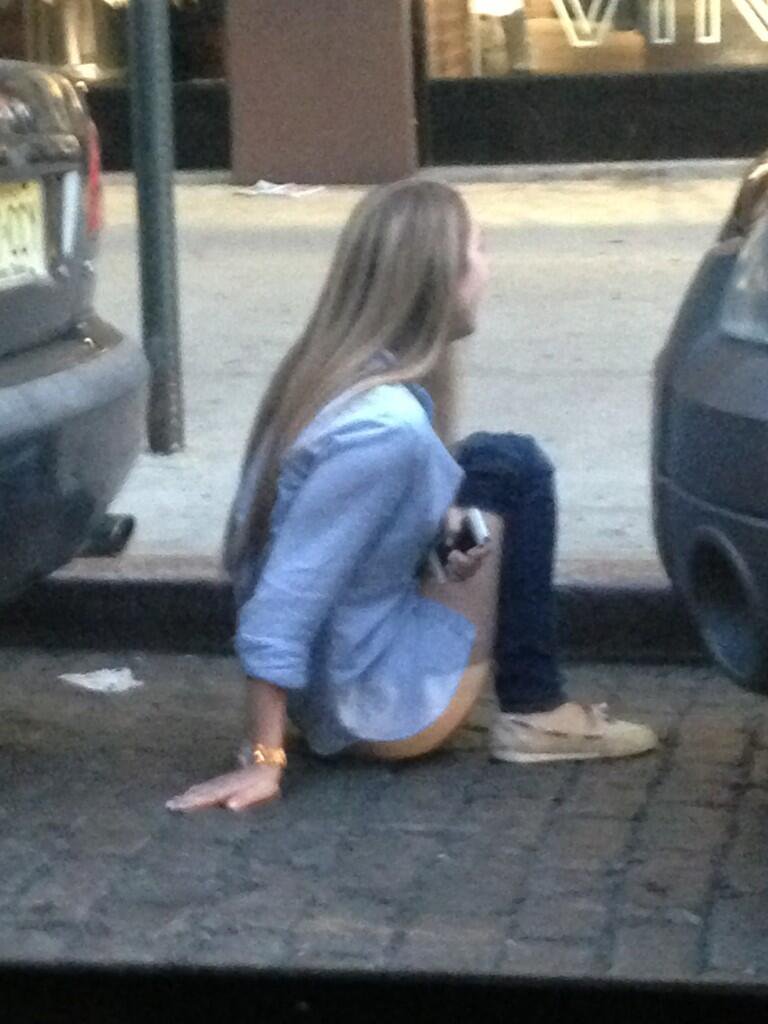 the woman was pooping outside. in public. she is seemingly white, and young and seemingly healthy and fit
what's going on in her mind? is she drunk or high on drugs, or is this a dare or is she making movies ?
or does she really got to go? is there some kind of fetish about pooping in public that i don't  know about?
in the news i found this "crime" being reported
Mother begs jogger to stop defecating on her lawn

Kirrily Schwarz, news.com.au

September 19, 2017 8:06pm

A MOTHER has publicly begged a runner to stop using her lawn as a toilet.

Cathy Budde, from Colorado Springs in the US, said she first became aware of the woman's crappy habit when her children came running inside.

"They came screaming, you know, 'you're not going to believe this!' They're like crying, I'm like 'what?' They're like 'there's a lady taking a poo!' And so I came outside and I was like 'dear goodness!'" she told local news outlet KKTV.

"I was like 'are you serious? Are you really taking a poop right here in front of my kids?' And she's like 'yeah, sorry'.

"I thought for sure, she's mortified, it was an accident. She'll probably go get a dog bag, come back, clean it up, you know, and never run here again."

Incredibly, KKTV journalist Spencer Wilson (who somehow managed to keep a straight face throughout his entire report) revealed that wasn't the case.

Ms Budde said she's spotted the jogger popping a squat multiple times in the weeks since, and she even managed to snap a few pictures.

This grainy photo shows the mystery jogger Colorado police would like to question. Picture: KKTV

Worse still, the woman comes prepared with toilet paper in her pocket, which she also unceremoniously deposits on the grass.

"It's not like it's private, people can see you. I mean, we're seeing her!"

As if it wasn't already weird enough, she said there's a perfectly good public toilet across the street, as well as a petrol station just around the corner.

Along with appearing on local television, Ms Budde has also posted a number of letters to the jogger around her home.

"To the female jogger that continuously uses of walkway as her toilet: Please stop immediately! You have already exposed yourself to our children and the police have been contacted twice," the missive begins.

Police are now on the lookout for the mystery woman who, if caught, could face charges of indecent exposure and public defecation.

"It's abnormal, it's not something I've seen in my career," said local police officer Johnathan Sharketti.

In the meantime, the poo bandit remains on the run.

http://www.news.com.au/lifestyle/real-life/wtf/mother-begs-jogger-to-stop-defecating-on-her-lawn/news-story/1346049e9759b5d0c71bbcddb46a7dc1
this woman also appears slender fit jogging not elderly.
poop bandits they will poop in public in broad daylight.
speaking for myself i dont photos of me all over the news as the poop bandit

_________________
If you only knew the POWER of the Daubert side

redpill




Posts

: 2819


Join date

: 2012-12-08




---
Permissions in this forum:
You
cannot
reply to topics in this forum