Lidia Dragescu 23
Lidia Dragescu 23 fell 100ft in St Paul's Cathedral shortly after 10.30am on Wednesday Oct 11, 2017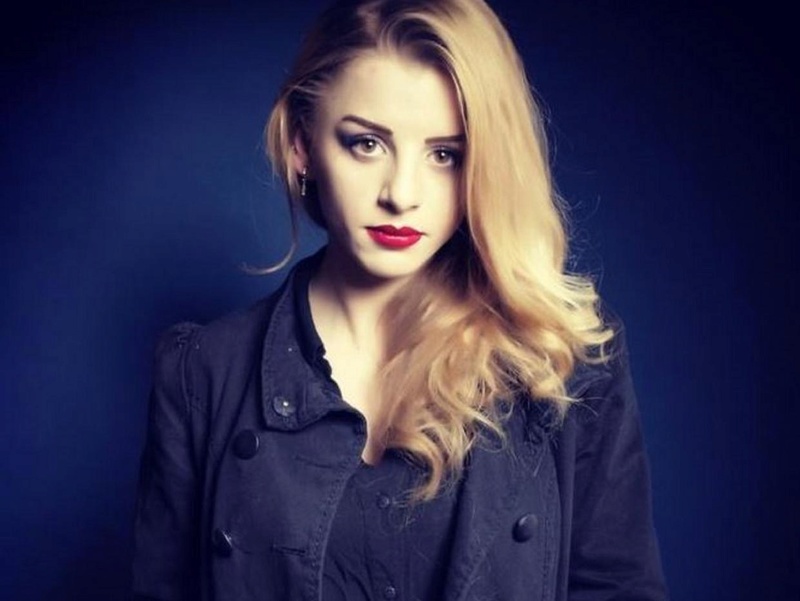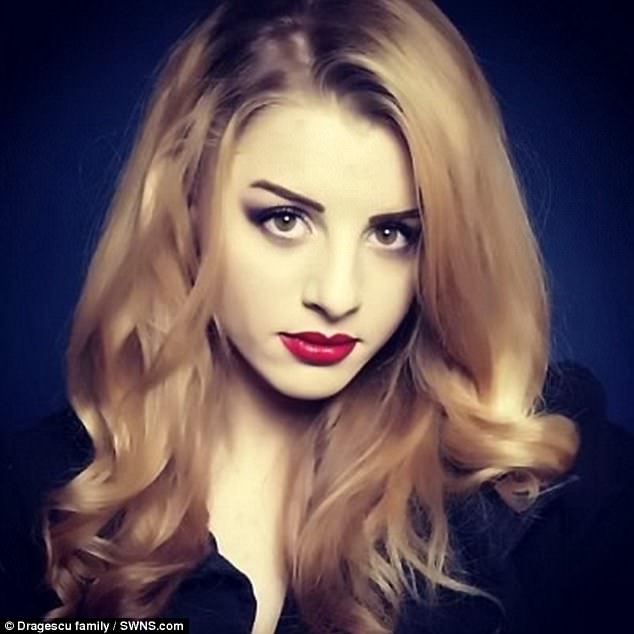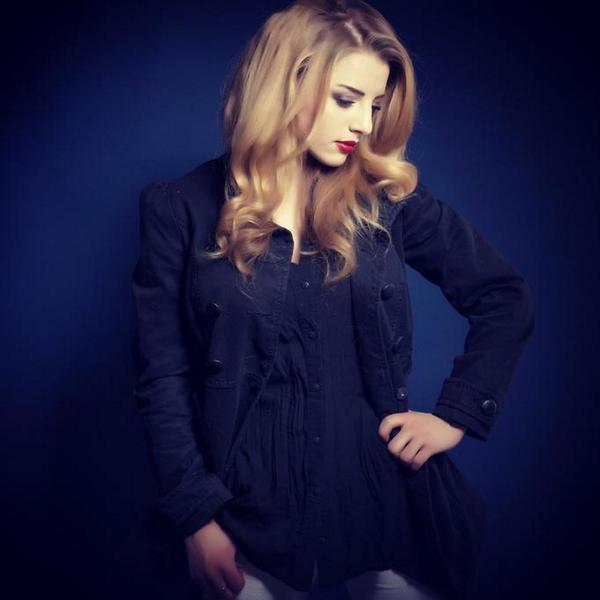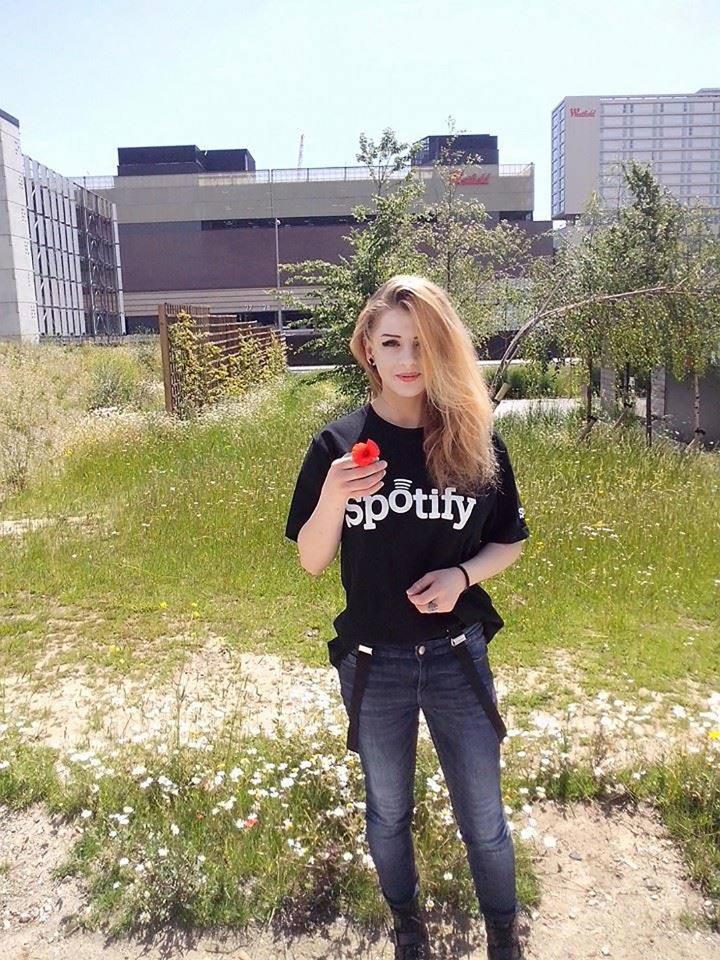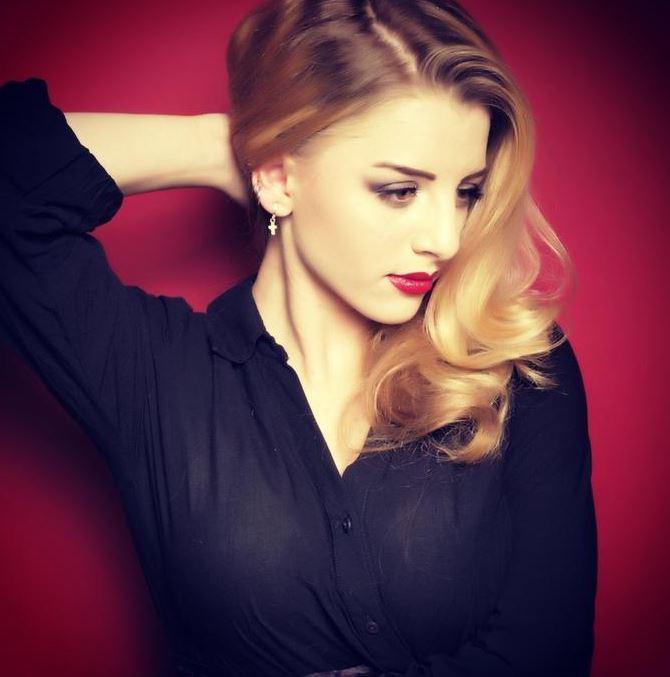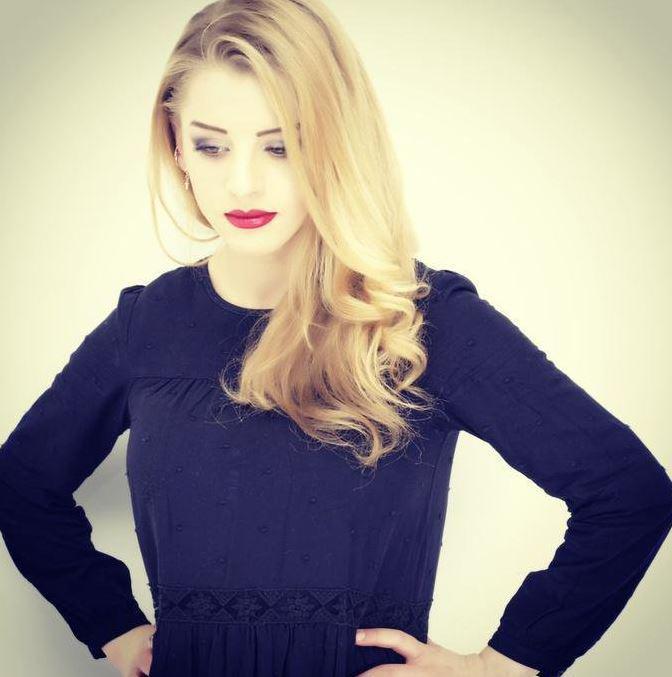 A medical student fell 100ft backwards clutching two suicide notes - one to her mother and one to those who saw her fall.

'Beautiful and intelligent' Lidia Dragescu, 23, from Romford, Essex, fell 100ft in front of shocked tourists, after climbing over safety barriers at the St Paul's Whispering Gallery on Wednesday October 11.

The student had two notes written in her native Romanian in her hands while she fell after saying goodbye to her mother Isabela just an hour-and-a -half before.

The devastated parent was only given the notes when police arrived at the family home in Romford later that day.

100 feet is high enough fall to kill instantly, this is listed as a suicide, but reason for suicide unknown

She said: 'The police came to the door and she showed me their badges and they told me it is about your daughter.

'They said your daughter is dead. I was not at all aware that something like this would happen.

'When she left at 9am she told me 'bye mum' and I said 'god bless you' as always.

'She took the 25 bus to St Paul's. I had texted her to ask her what is wrong, I am concerned and that was at around 11am.

'She never usually missed a call or a message from me. I sent her a message and she did not reply.

She had been researching the San Francisco killer, the Zodiac Killer and she had been reading a lot of Dan Brown.

'She was fascinated by criminal minds and what they think. Lidia was very strong and she did a lot for herself.

'She told me, I am doing this for myself in her note.

'She was holding these two letters and the police gave them to me when they arrived, they said she fell backwards.

'She loved God, when she came into a room all eyes were on her, but she did not have any friends.

'If only someone could tell me why, but I still feel her, she is still with us, she can't leave us.'

http://www.dailymail.co.uk/news/article-4984242/Beautiful-figure-skater-jumped-death-St-Pauls.html
Lidia Dragescu  suicide letter

In her first letter addressed to her mother, tragic Lidia wrote: 'Mum I am really sorry for upsetting you in this way.

'It would be natural to be upset but do not be for me, I am better now, in a better place.

'I am doing this for me, to escape.

'All of the past and the present it makes my head heavy.

'It will be very difficult without me for a time but after this you will be okay.

'Think about me that I am good now.

'I told you how much I love you.

'I am sorry I care but I need to escape and I cannot wait to see what is on the other side.

'I love you all remain well and I will see you when you are old. Take care of you. Thank you for everything.'
written in romanian and translated into english
in life she was a figure skater and wanted to be a medical doctor
so it seems that she committed suicide bc she wanted to see or experience the afterlife.


news articles report she had an interest in serial killers and crime such as the zodiac killer and dan brown. her family and she were born in romania but emigrated to the UK when she was a child. she had near-model good looks and did modeling but she was shy lonely and had no friends. she was a figure skater and straight a and wanted to be a brain surgeon. said she was a strong christian and she saw suicide as a way to go to heaven now.
Maisy Lewis 14
Maisy Lewis was found dead in a wooded area of parkland near Runcorn on Sunday Oct 15, 2017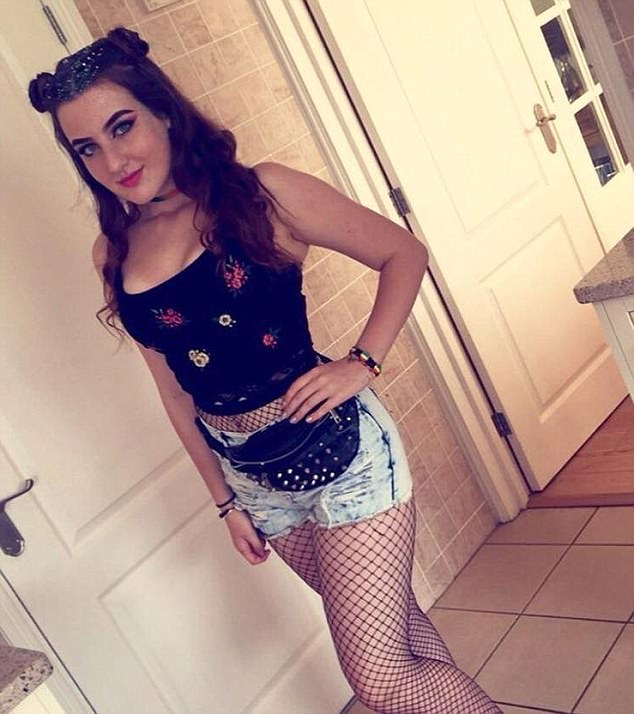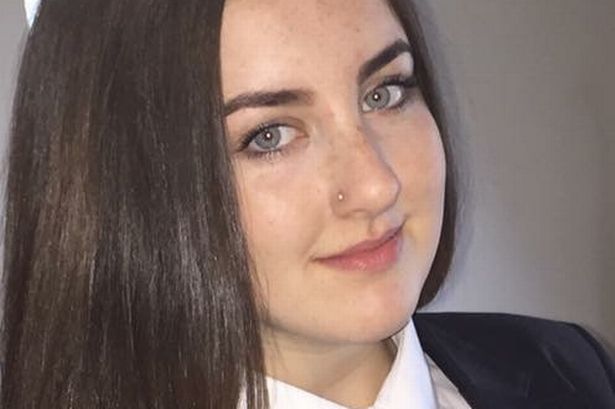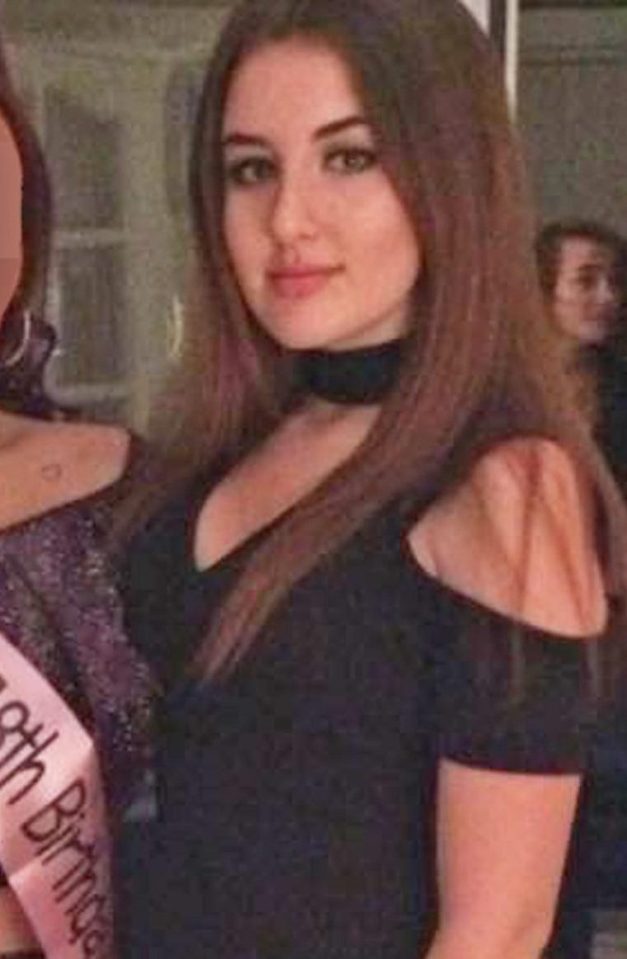 edited: originally stated suicide, now changed to unexplained death
Last edited by redpill on Wed Nov 08, 2017 1:48 pm; edited 2 times in total (Reason for editing : Maisy Lewis 14 unexplained death)

_________________
If you only knew the POWER of the Daubert side

redpill




Posts

: 2819


Join date

: 2012-12-08



Hia.. New member here.
Came across your site, when looking for updates on Maisy. This young girl was in my daughter's school until she left to go to a different one recently. They spoke a few times, but they have mutual friends more than anything.
Up too now, nothing has been released on how maisy has died. It could well be that it was suicide, but this isn't the story that has been put forward to kids that knew her and was apparently out with her that night. It has been said that she was out with friends, hanging about, and possibly they had been to a party. She has lay down on a bench, and her mates couldn't get her to get up to go home, so left.
I take it, they meant she was drunk or had taken something and been too out of it to walk home. It could all be wrong, and just rumours. Although neither of those scenarios are nice, if its true that her mates left her and went home, then thats going to be some burden to live with, at such a young age


missnina




Posts

: 2


Join date

: 2017-11-08



hi! and welcome to my blog.

yes Maisy came up on my news feed under suicide but re-reading the news articles its clear that her cause of death at present is unexplained. kinda surprising for a 14 year old to die suddenly, but it does happen. i changed the post to unexplained death.

it sounds like she may have died from alcohol poisoning or an adverse reaction to a drug, which is why i don't do drugs. Maybe 1 glass of red wine.

But wow, only 14. She actually looks much older than 14.

So is there anything you'd like to share about Maisy?

welcome

_________________
If you only knew the POWER of the Daubert side

redpill




Posts

: 2819


Join date

: 2012-12-08



Hia
Well, i was talking to my daughter about it tonight, to see if she had heard anymore. The Sunday that Maisy was found, the initial reason given, was as you say suicide. I told my daughter at the time, do not be saying that to anyone, because at that point, it was nothing more than kids saying so and so said this etc.
When she came home from school the next day, she said that the girls she had been out with that night, had said about her being quite out of it, and leaving her on this bench when she wouldn't go with them.
I have a 21yr old son though, and his girlfriend's parents are friends with Maisy parents, and they had heard suicide also. So from what my daughter has said today, she has taken tablets, but not street drugs. They had all been drinking, and whether it was intended or a cry for help in some way, I don't know. But it seem's her friends had not taken it seriously, hence them leaving her on this bench.
It is heartbreaking, and I cannot imagine how her parents must feel, if it turns out to be suicide, knowing she could have possibly been ok if someone had raised the alarm. It is hard to imagine a child of that age, really intending to take their own life. Although you hear of it, she was not a child from a broken home, she was adored by her parents etc. She was pretty, with lots of friends. I know, that we never know what is going on in someone's mind, and a smile can hide many things. I know, as I've been that low. Only I was in just turned 20 and had not long lost my mum.
My daughter, had a worrying time when she 1st went to senior school (high school) She was rather shy, and bullies tend to pick on the quiet ones. She also came out to me as Gay, and i know she was young, but I suppose when you know, then you know.
It didn't bother me, and it was big relief to unburden herself. Some girls at school were not so kind, and she did get quite low. She is fine now, a few girls fell out with her and acted like she was contagious

But in the end, its old news now, and as I explained to her, they are the ones with the issue, not her
It is such a waste of a young life though, and it left me quite numb for a few days. I will update you if I hear anything soon though, and thank you for the reply



missnina




Posts

: 2


Join date

: 2017-11-08



hi welcome back good to hear from you
yes my news feed Maisy death was tagged as a suicide, so i listed it as such
and if you go through my blog i list suicides that were unexpected such as
suicide of Elle Holmes
Tragedy of girl who secretly browsed anorexia websites: Mother's warning after suicide of teen with everything to live for

Elle Holmes had been battling 'hidden demons' and visited 'pro ana' sites

The controversial sites encourage eating disorders like anorexia and bulimia

Her mother Leigh Holmes is trying to release a song Elle wrote before death

The 15-year-old was in Beijing at the time of death where inquest was held

To those around her Eleanor Holmes was a brilliant schoolgirl and talented musician with everything to live for.

But she was secretly battling inner demons – and the only clue to what was troubling her so deeply came in a haunting song she wrote about a girl's hidden worries about her looks.

Shortly after writing the song Eleanor, 15, killed herself, tormented by pressures to be thinner and prettier and to get on with all her friends.

http://www.dailymail.co.uk/news/article-2714674/Mirror-mirror-killed-little-girl-Haunting-song-lyrics-written-brilliant-schoolgirl-15-died-visiting-eating-disorder-websites.html
of interest here

A video filmed a few hours before Elle made the fatal decision, shows her laughing with her brother, Oliver, 13, playfully trying to catch grapes in her mouth, with no sign she was depressed or in crisis.

for Elle's mother, it's just came out of nowhere that Elle was laughing and singing and happy. Then later that night she killed herself.
it's quite mysterious i think.
But in case of Maisy it could be some other reason.
Was Maisy gay?

_________________
If you only knew the POWER of the Daubert side

redpill




Posts

: 2819


Join date

: 2012-12-08




---
Permissions in this forum:
You
cannot
reply to topics in this forum