Sun Dec 10, 2017 12:05 pm
Marshall Brain  whywontgodhealamputees.com and godisimganary
Marshall Brain  challenges Christians to actually read the bible
Why is the Bible so irrelevant?

For many people, the last four chapters prove that God did not write the Bible. They prove it beyond the shadow of any doubt. It is painfully obvious: Primitive men wrote the Bible, not God.

But what if you need still more proof? If so, then here is a question: Why, when you read the Bible, are you not left in awe? Why doesn't a book written by God leave you with a sense of wonder and amazement? If you are reading a book written by the all-powerful, all-knowing, all-loving creator of the universe, wouldn't you expect to be stunned by the brilliance, the clarity and the wisdom of the author? Would you not expect each new page to intoxicate you with its incredible prose and its spectacular insight?

Instead, opening the Bible inevitably creates a feeling of dumbfoundment. Have you ever noticed that? Instead of brilliance, much of the Bible contains nonsense. The topics of the previous several chapters, where we discussed the Bible's advocacy of slavery and animal sacrifice, the Bible's misogyny and so on, are excellent examples. But they are just the tip of the iceberg. You can open the Bible to almost any page and find nonsense instead of wisdom. Here are several examples:

Judges Chapter 4

   But Jael, Heber's wife, picked up a tent peg and a hammer and went quietly to him while he lay fast asleep, exhausted. She drove the peg through his temple into the ground, and he died.

Genesis Chapter 19

   Lot and his two daughters left Zoar and settled in the mountains, for he was afraid to stay in Zoar. He and his two daughters lived in a cave. One day the older daughter said to the younger, "Our father is old, and there is no man around here to lie with us, as is the custom all over the earth. Let's get our father to drink wine and then lie with him and preserve our family line through our father."

Genesis Chapter 38

   Then Judah said to Onan, "Lie with your brother's wife and fulfill your duty to her as a brother-in-law to produce offspring for your brother." But Onan knew that the offspring would not be his; so whenever he lay with his brother's wife, he spilled his semen on the ground to keep from producing offspring for his brother. What he did was wicked in the Lord 's sight; so he put him to death also.

Judges Chapter 3

   Ehud then approached him [the fat king] while he was sitting alone in the upper room of his summer palace and said, "I have a message from God for you." As the king rose from his seat, Ehud reached with his left hand, drew the sword from his right thigh and plunged it into the king's belly. Even the handle sank in after the blade, which came out his back. Ehud did not pull the sword out, and the fat closed in over it. Then Ehud went out to the porch; he shut the doors of the upper room behind him and locked them.

Judges Chapter 19

   But the men would not listen to him. So the man took his concubine and sent her outside to them, and they raped her and abused her throughout the night, and at dawn they let her go. At daybreak the woman went back to the house where her master was staying, fell down at the door and lay there until daylight.

   When her master got up in the morning and opened the door of the house and stepped out to continue on his way, there lay his concubine, fallen in the doorway of the house, with her hands on the threshold. He said to her, "Get up; let's go." But there was no answer. Then the man put her on his donkey and set out for home.

   When he reached home, he took a knife and cut up his concubine, limb by limb, into twelve parts and sent them into all the areas of Israel. Everyone who saw it said, "Such a thing has never been seen or done, not since the day the Israelites came up out of Egypt. Think about it! Consider it! Tell us what to do!"

Joshua Chapter 10

   When they had brought these kings to Joshua, he summoned all the men of Israel and said to the army commanders who had come with him, "Come here and put your feet on the necks of these kings." So they came forward and placed their feet on their necks.

   Joshua said to them, "Do not be afraid; do not be discouraged. Be strong and courageous. This is what the Lord will do to all the enemies you are going to fight." Then Joshua struck and killed the kings and hung them on five trees, and they were left hanging on the trees until evening.

1 Samuel Chapter 31

   Saul said to his armor-bearer, "Draw your sword and run me through, or these uncircumcised fellows will come and run me through and abuse me." But his armor-bearer was terrified and would not do it; so Saul took his own sword and fell on it. When the armor-bearer saw that Saul was dead, he too fell on his sword and died with him.

Numbers Chapter 31

   Moses was angry with the officers of the army-the commanders of thousands and commanders of hundreds-who returned from the battle. "Have you allowed all the women to live?" he asked them. "They were the ones who followed Balaam's advice and were the means of turning the Israelites away from the Lord in what happened at Peor, so that a plague struck the Lord 's people. Now kill all the boys. And kill every woman who has slept with a man, but save for yourselves every girl who has never slept with a man."

Deuteronomy Chapter 25

   If two men are fighting and the wife of one of them comes to rescue her husband from his assailant, and she reaches out and seizes him by his private parts, you shall cut off her hand. Show her no pity.

There are two things to notice in these quotes. First, they are all disgusting. Second, they all tell stories about men and women doing things that are utterly and completely irrelevant. Why do you care about a woman killing a man with a tent peg, or a man cutting up his concubine and mailing her body parts around? Do you care about Moses telling his soldiers, "kill everyone, but save the virgins for yourselves"? If God is going to take the time to write a book that will last for millennia, why fill it with such useless material?

ref

https://whywontgodhealamputees.com/god17.htm
Marshall Brain i agree with you 100%
i've read the bible and i think it's total nonsense. actually reading the bible, really reading it, reading it for myself and not what christian telling me what i should think, was a major factor in me abandoning christianity
atheists such as freedom from religion object to having children being forced to read the bible as holy scripture, and for good reason.
the bible is pure nonsense. and there's a lot of killing going on.
AFAIK marshall brain missed this one 1 Samuel 15
1 samuel 15 New International Version wrote:
The Lord Rejects Saul as King

15 Samuel said to Saul, "I am the one the Lord sent to anoint you king over his people Israel; so listen now to the message from the Lord. 2 This is what the Lord Almighty says: 'I will punish the Amalekites for what they did to Israel when they waylaid them as they came up from Egypt. 3 Now go, attack the Amalekites and totally destroy[a] all that belongs to them. Do not spare them; put to death men and women, children and infants, cattle and sheep, camels and donkeys.'"

4 So Saul summoned the men and mustered them at Telaim—two hundred thousand foot soldiers and ten thousand from Judah. 5 Saul went to the city of Amalek and set an ambush in the ravine. 6 Then he said to the Kenites, "Go away, leave the Amalekites so that I do not destroy you along with them; for you showed kindness to all the Israelites when they came up out of Egypt." So the Kenites moved away from the Amalekites.

7 Then Saul attacked the Amalekites all the way from Havilah to Shur, near the eastern border of Egypt. 8 He took Agag king of the Amalekites alive, and all his people he totally destroyed with the sword. 9 But Saul and the army spared Agag and the best of the sheep and cattle, the fat calves[b] and lambs—everything that was good. These they were unwilling to destroy completely, but everything that was despised and weak they totally destroyed.

10 Then the word of the Lord came to Samuel: 11 "I regret that I have made Saul king, because he has turned away from me and has not carried out my instructions." Samuel was angry, and he cried out to the Lord all that night.

12 Early in the morning Samuel got up and went to meet Saul, but he was told, "Saul has gone to Carmel. There he has set up a monument in his own honor and has turned and gone on down to Gilgal."

13 When Samuel reached him, Saul said, "The Lord bless you! I have carried out the Lord's instructions."

14 But Samuel said, "What then is this bleating of sheep in my ears? What is this lowing of cattle that I hear?"

15 Saul answered, "The soldiers brought them from the Amalekites; they spared the best of the sheep and cattle to sacrifice to the Lord your God, but we totally destroyed the rest."

16 "Enough!" Samuel said to Saul. "Let me tell you what the Lord said to me last night."

"Tell me," Saul replied.

17 Samuel said, "Although you were once small in your own eyes, did you not become the head of the tribes of Israel? The Lord anointed you king over Israel. 18 And he sent you on a mission, saying, 'Go and completely destroy those wicked people, the Amalekites; wage war against them until you have wiped them out.' 19 Why did you not obey the Lord? Why did you pounce on the plunder and do evil in the eyes of the Lord?"

20 "But I did obey the Lord," Saul said. "I went on the mission the Lord assigned me. I completely destroyed the Amalekites and brought back Agag their king. 21 The soldiers took sheep and cattle from the plunder, the best of what was devoted to God, in order to sacrifice them to the Lord your God at Gilgal."

22 But Samuel replied:

"Does the Lord delight in burnt offerings and sacrifices
   as much as in obeying the Lord?
To obey is better than sacrifice,
   and to heed is better than the fat of rams.
23
For rebellion is like the sin of divination,
   and arrogance like the evil of idolatry.
Because you have rejected the word of the Lord,
   he has rejected you as king."

24 Then Saul said to Samuel, "I have sinned. I violated the Lord's command and your instructions. I was afraid of the men and so I gave in to them. 25 Now I beg you, forgive my sin and come back with me, so that I may worship the Lord."

26 But Samuel said to him, "I will not go back with you. You have rejected the word of the Lord, and the Lord has rejected you as king over Israel!"

27 As Samuel turned to leave, Saul caught hold of the hem of his robe, and it tore. 28 Samuel said to him, "The Lord has torn the kingdom of Israel from you today and has given it to one of your neighbors—to one better than you. 29 He who is the Glory of Israel does not lie or change his mind; for he is not a human being, that he should change his mind."

30 Saul replied, "I have sinned. But please honor me before the elders of my people and before Israel; come back with me, so that I may worship the Lord your God." 31 So Samuel went back with Saul, and Saul worshiped the Lord.

32 Then Samuel said, "Bring me Agag king of the Amalekites."

Agag came to him in chains.[c] And he thought, "Surely the bitterness of death is past."

33 But Samuel said,

"As your sword has made women childless,
   so will your mother be childless among women."

And Samuel put Agag to death before the Lord at Gilgal.

34 Then Samuel left for Ramah, but Saul went up to his home in Gibeah of Saul. 35 Until the day Samuel died, he did not go to see Saul again, though Samuel mourned for him. And the Lord regretted that he had made Saul king over Israel.
i agree with dan barker freedom from religion and american atheists that forcing young children to read this crap, both christians and jews, is psychologically harmful. jew faigy mayer committed suicide and blamed judaism and the old testament.
i agree with marshall brain, as a kid i read the bible and i notice there was a lot of nonsense and killing going on, however i also watched kung fu movies like the karate kid and kung fu and bruce lee, spouting fortune cookie wisdom.
but do atheists object to teaching and having children read "wisdom"
but what is wisdom anyhow? who is wise?
my answer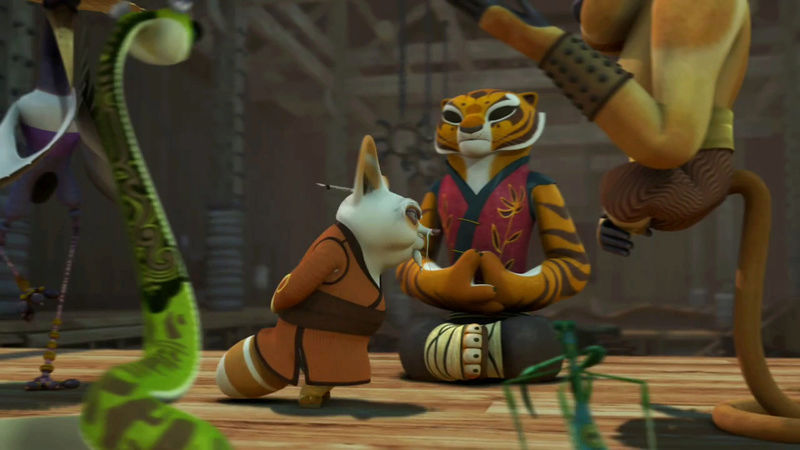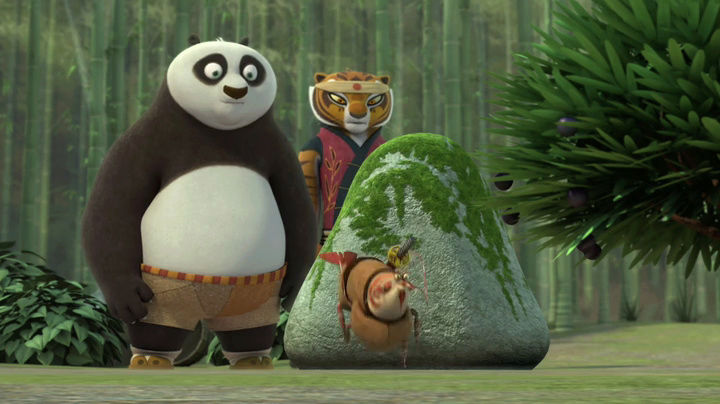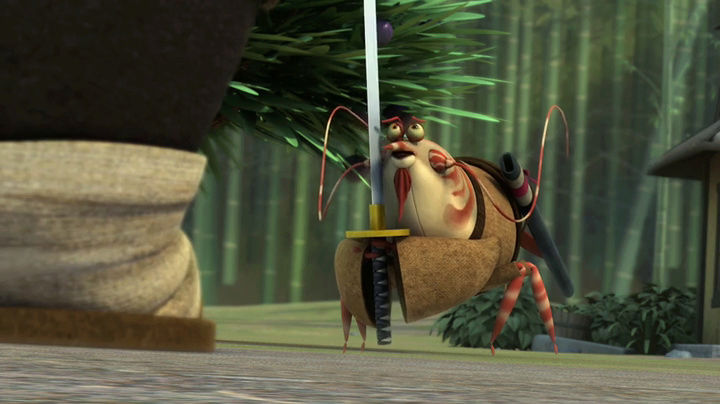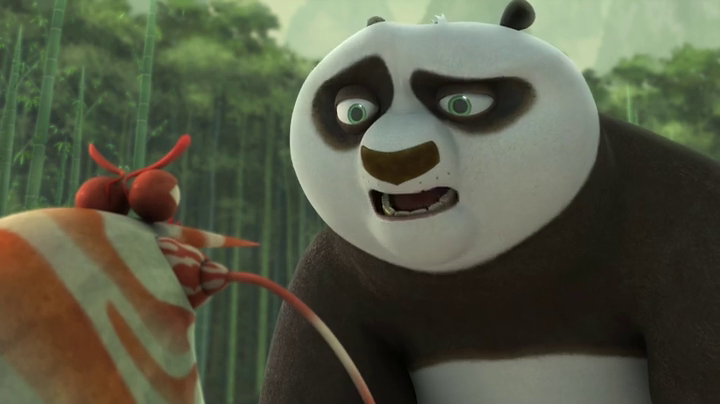 i luv this show
would atheists object if children, instead of reading the bible, instead read
The Way that can be walked is not the eternal Way.
The Way is empty, yet inexhaustible, like an abyss!
The Way is eternal. Until your last day, you are free from peril.
I do not know its name. I call it the Way. For the lack of better words I call it great.
Harmonizing opposites by going back to their source is the distinctive quality of the Zen attitude, the Middle Way: embracing contradictions, making a synthesis of them, achieving balance."
"Life and death are of supreme importance. Time swiftly passes by and opportunity is lost. Each of us should strive to awaken. Awaken. Take heed, do not squander your life."
?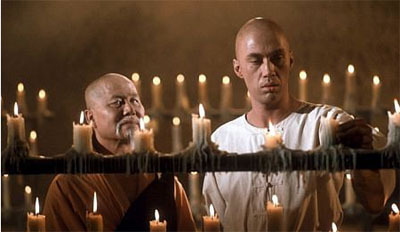 as someone who actually read the bible, i agree with the atheists and freedom from religion and marshall brain the bible is pure b.s
but having watched Kung fu and kung fu panda i think it's a shame there isn't a "religion" that actually teaches "wisdom" of the fortune cookie kind,
to young children. from a hand picked hand selected quotes from taoism zen and buddhism, mixed in with christian mysticism and other universalist religious traditions.
maybe not in the USA or any western nation, but if a foreign nations like japan china or korea were to invent a religion, and the scripture consists solely of a hand picked hand selected best writings from taoism zen buddhism, mixed in with christianity and sufism and gnosticism
and forced all children to adopt this religion in school, young korean children being indoctrinated in taoism and zen along with martial arts, i'd have no objection to it. seeking harmony and balance with the tao of the universe along with meditation tai chi yoga. all modeled after kung fu panda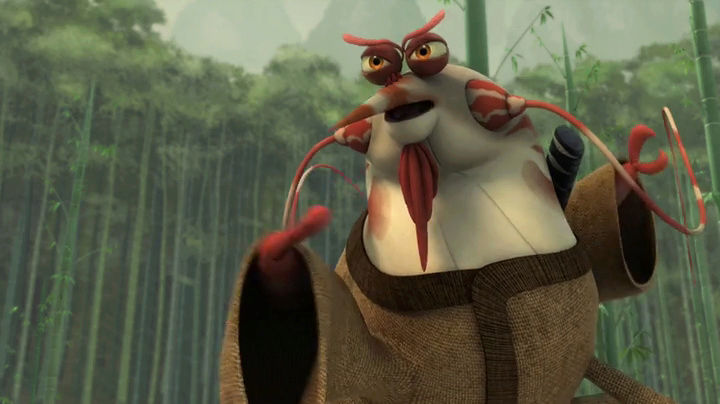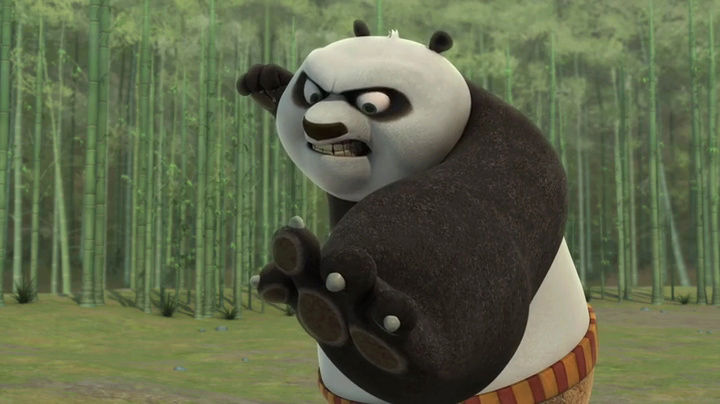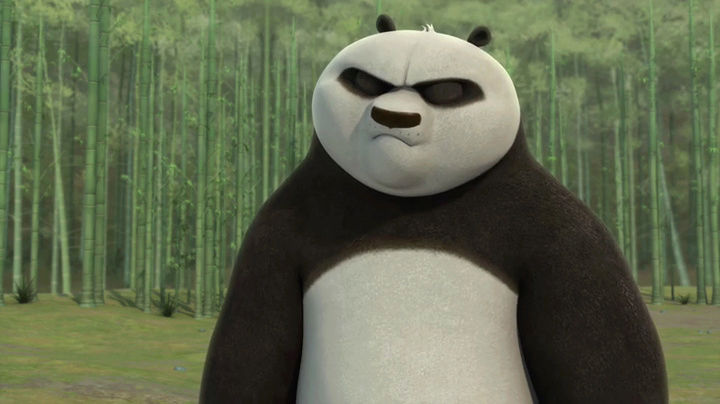 kung panda panda routinely quotes from zen taoism and ideas from art of war by sun tzu and The Book of Five Rings  Miyamoto Musashi
i have no objection learn from and creating a religion where children are forced to read this rather than the torah koran or bible
i agree with atheists marshall brain and freedom from religion that the abrahamic middle eastern religions of the torah koran bible are pure b.s many of the quotes msrhall brain uses
Numbers Chapter 31

   Moses was angry with the officers of the army-the commanders of thousands and commanders of hundreds-who returned from the battle. "Have you allowed all the women to live?" he asked them. "They were the ones who followed Balaam's advice and were the means of turning the Israelites away from the Lord in what happened at Peor, so that a plague struck the Lord 's people. Now kill all the boys. And kill every woman who has slept with a man, but save for yourselves every girl who has never slept with a man."

Deuteronomy Chapter 25

   If two men are fighting and the wife of one of them comes to rescue her husband from his assailant, and she reaches out and seizes him by his private parts, you shall cut off her hand. Show her no pity.
are from the torah.
where i disagree with these atheists and freedom from religion is that because the abrahamic sacred scripture are pure b.s, that therefore there is no spiritual texts that contain wisdom. objecting forcing children to be brainwashed with  christian or jewish fundamentalism and the torah and bible, it does not follow that the texts of taoism zen buddhism are also bad or problematic.
i can only show you the door. you have to walk right threw it
in this religion jesus would be re-imaged not as the christ of the old testament jewish prophets, a claim jews reject, but as a guy possessing kung fu wisdom, which is similar to what is contained in the gospel of thomas
gospel of thomas wrote:(3) Jesus said, "If those who lead you say to you, 'See, the kingdom is in the sky,' then the birds of the sky will precede you. If they say to you, 'It is in the sea,' then the fish will precede you. Rather, the kingdom is inside of you, and it is outside of you. When you come to know yourselves, then you will become known, and you will realize that it is you who are the sons of the living father. But if you will not know yourselves, you dwell in poverty and it is you who are that poverty."
unlike your typical atheists i actually think that if religion is done right it can be a net positive.
and my thoughts are grounded in observation of real world people
imagine a society filled with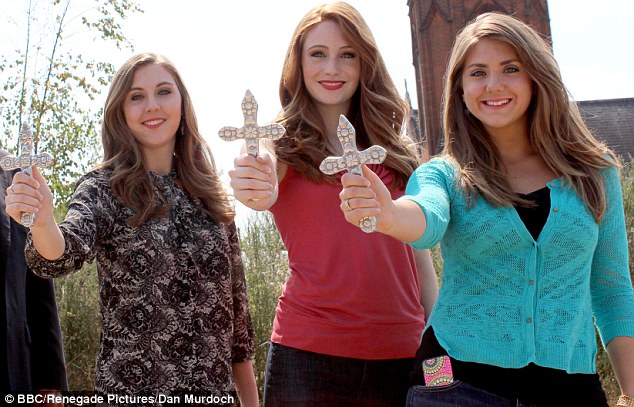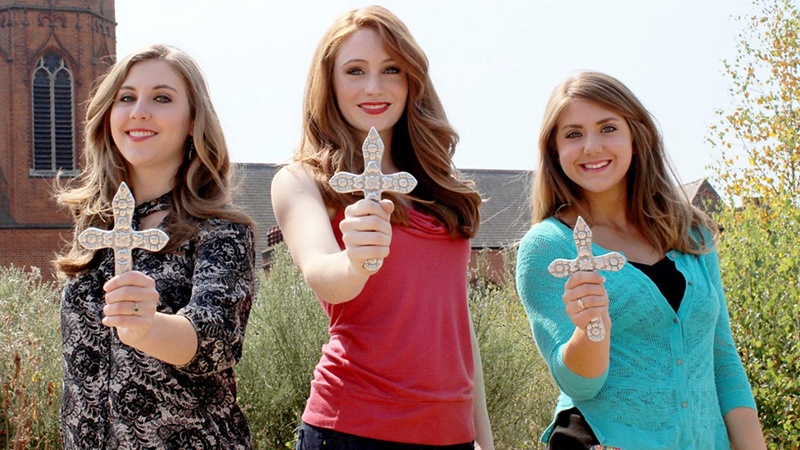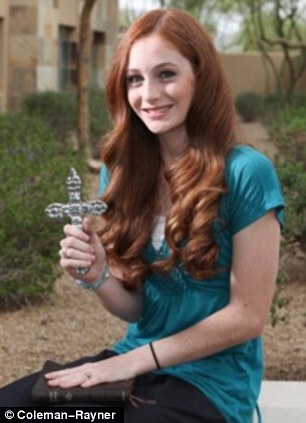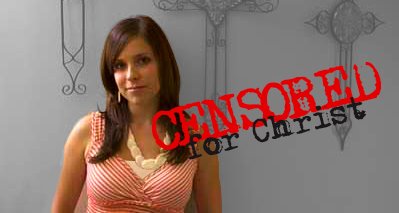 IMO i think religiously is genetic orientation like homosexuality, it's an orientation. these chicks are really really in love with jesus. the thought of jesus makes them filled with the emotion of love which is obviously a good feeling form them.
as long as they're not doing drugs or bullying or crime it's a better society.

_________________
If you only knew the POWER of the Daubert side

redpill




Posts

: 3049


Join date

: 2012-12-08




---
Permissions in this forum:
You
cannot
reply to topics in this forum