Page 5 of 5 •

1, 2, 3, 4, 5

Aubree Lei Kinney 7
Aubree Lei Kinney 7 was severely injured in a crash in Coweta County in December 2017 died   3/9/18: Aubree Lei Kinney gained her wings and flew to heaven at 11:43am this morning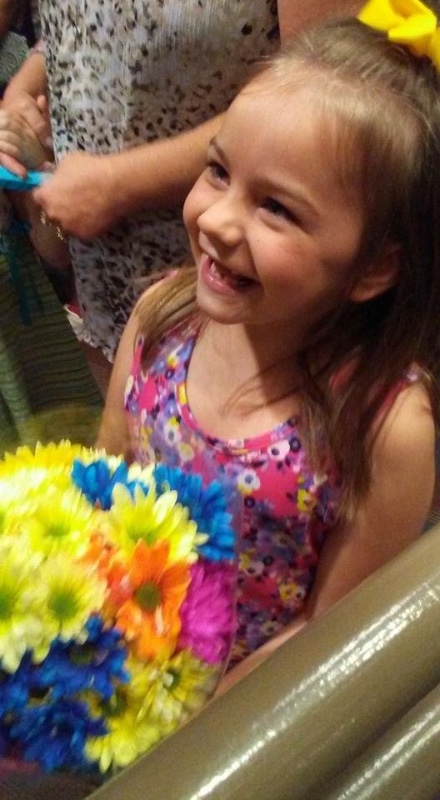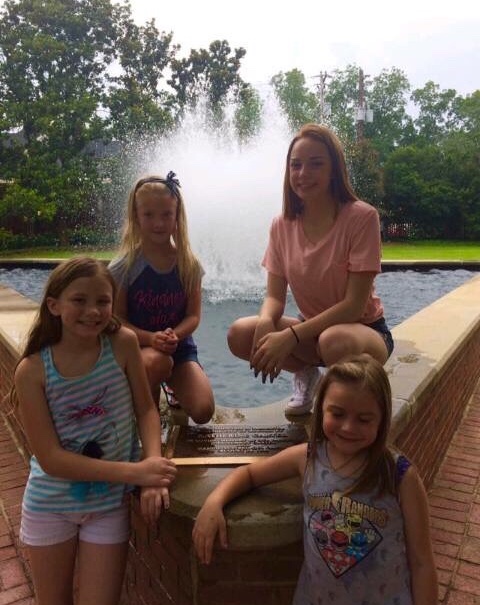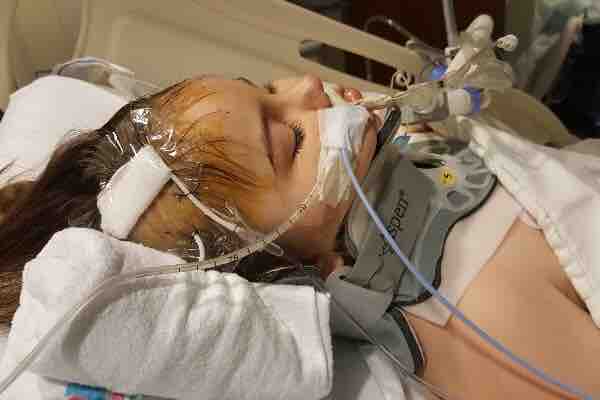 fam wrote:
On December 9, 2017, Aubree (age 7) was a passenger inside one of the two vehicles involved in a head on collision. She received CPR at the accident scene and was then life flighted to Egleston Children's Hospital in Atlanta, GA. Aubree has major injuries such as a broken neck, damaged spinal cord, brain swelling, and a collapsed lung just to name a few. Aubree is currently on life support as she is unable to breathe on her own and has not been responsive since this tragedy took place. As of 12/11/2017, the doctors have informed the family they are 99.9 sure Aubree's injuries will leave her quadriplegic.
head on collisions can result in injury and death

Amity Rogers 6
Amity Rogers was diagnosed with Diffuse Intrinsic Pontine Glioma (DIPG) in August 2016 and given less than 12 months to live. died January, 2018 aged just six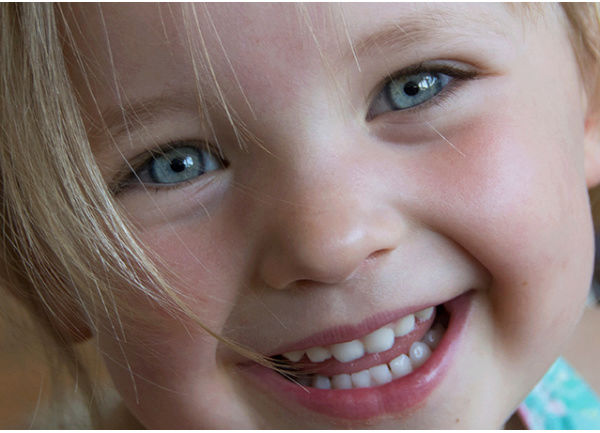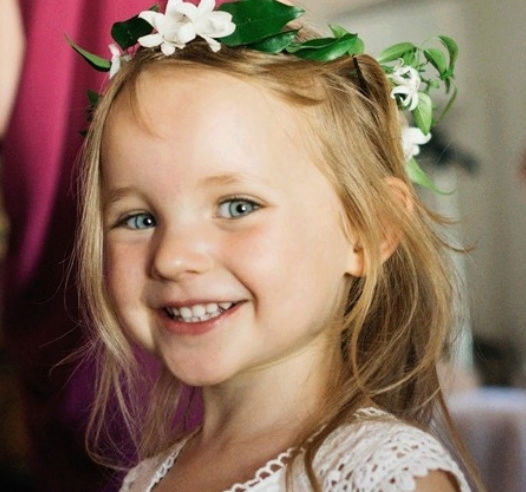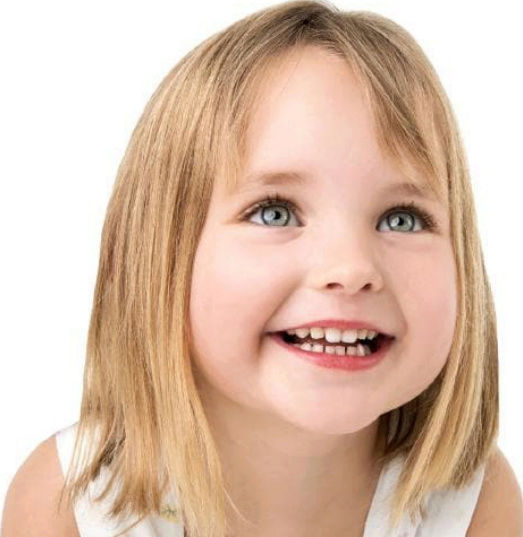 Aussie
Kayla Carey 6
Kayla Carey 6 died from meningitis
Kayla died at Temple Street Hospital last Thursday night, Mar 8, 2018 a short time after she was rushed there for treatment.
"My little princess didn't make it. RIP Kayla, Mammy loves you and can't believe this," Ms Campbell wrote.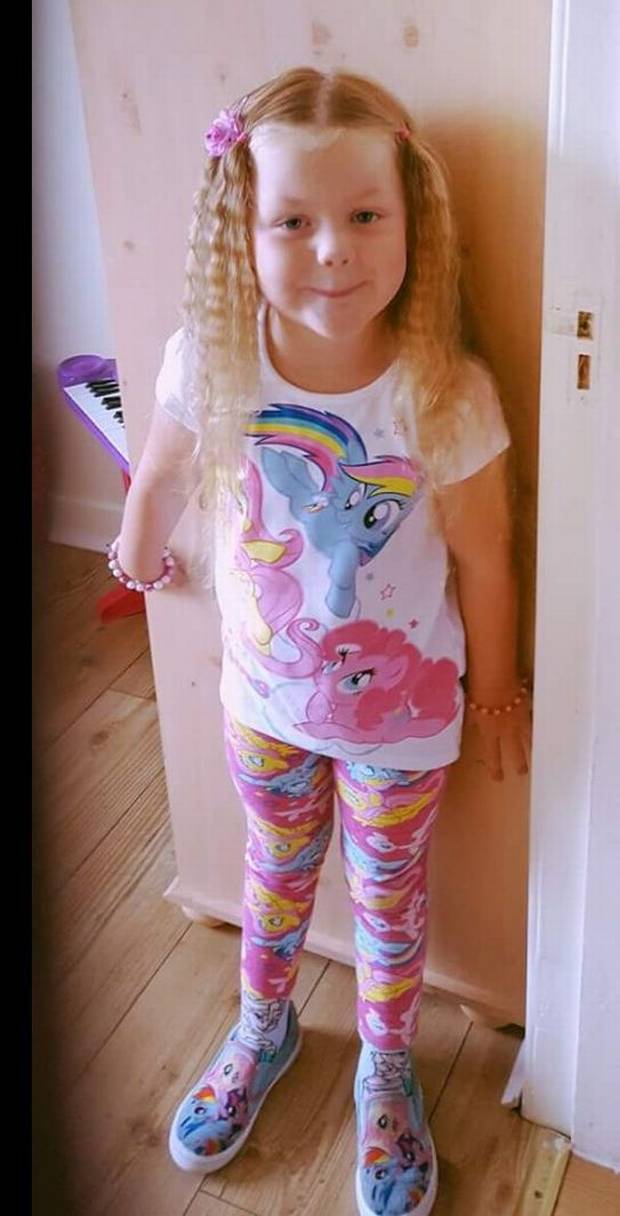 why do some get meningitis and some don't? will i die from meningitis ?
if i do die from meningitis i'll remember i'm not the only one to die this way
what's it like to die by age 6 or 7?
Last edited by redpill on Tue Mar 13, 2018 2:25 pm; edited 1 time in total

_________________
If you only knew the POWER of the Daubert side

redpill




Posts

: 2116


Join date

: 2012-12-08




_________________
If you only knew the POWER of the Daubert side

redpill




Posts

: 2116


Join date

: 2012-12-08



Aimee Keogh 2
he Health Service Executive has unreservedly apologised to the family of a two-year-old girl who died after a hole in her heart went undiagnosed. Aimee Keogh of Glenbrook, Old Singland Road in Limerick, died in the grounds of University Hospital Limerick on 10 July 2014

Aimee Keogh, of Glenbrook, Old Singland Road, Limerick, went into cardiac arrest

On examination of this X-ray, consultant radiologist Padraig O'Brien said he was suspicious of a septal defect more commonly known as a hole between the chambers of the heart.
just 2 years when a birth defect in the heart caused cardiac arrest.
what if i died at age 2 from a birth defect in the heart caused cardiac arrest?
where would i be now, lifeless or a spirit?
Raegan Elizabeth Day, age 20
on February 15, 2018 in Slidell, Louisiana r friends shot to death in carjacking gone bad, sheriff says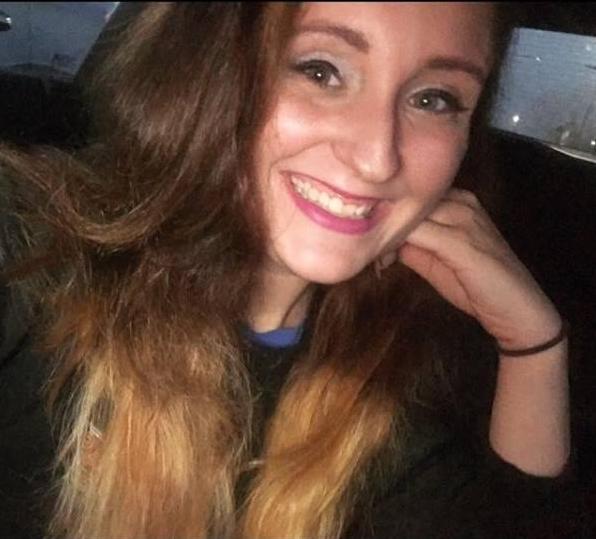 carjackers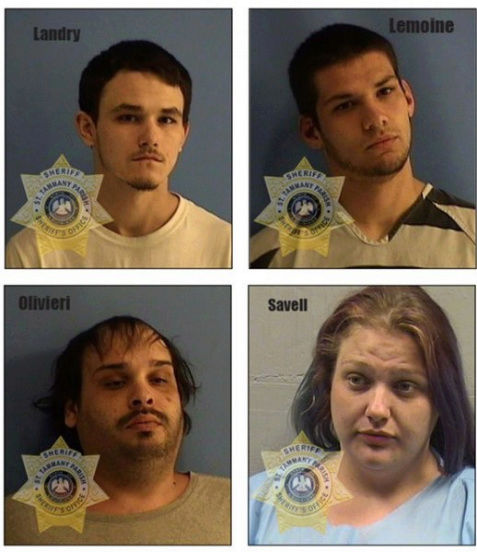 _________________
If you only knew the POWER of the Daubert side

redpill




Posts

: 2116


Join date

: 2012-12-08



Ava Field 4
victim of a family murder suicide Tuesday Mar 13, 2018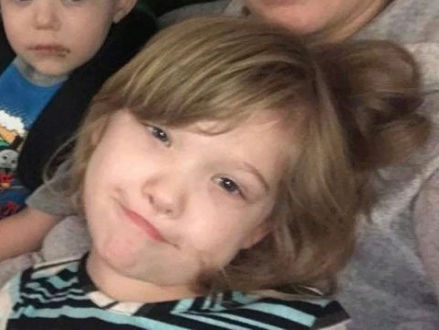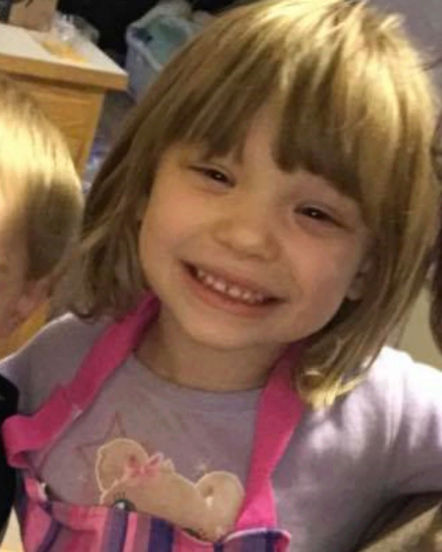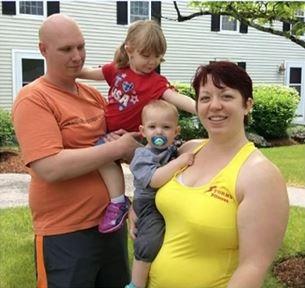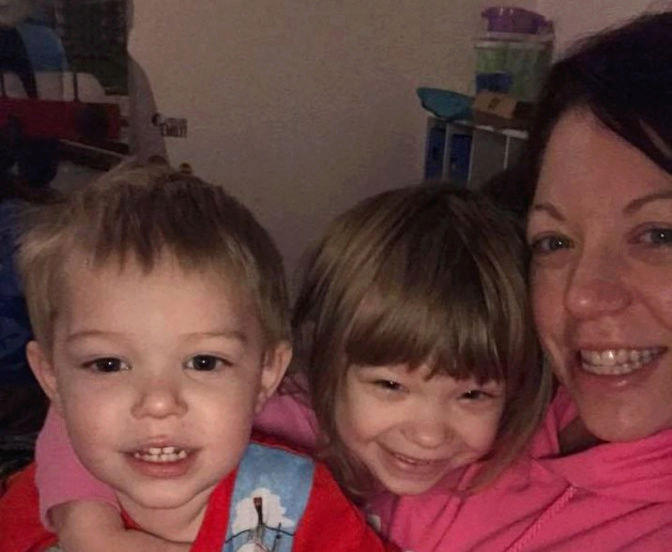 whats it like to die at age 4? i only have very unclear hazy memories of being in preschool at age 4.
one thing i remember is making some kind of building using dough and food coloring like clay. i remember eating it and it tasted terrible. perhaps thats why i think tide pods look delicious. i remember this all happening in preschool, before kindergarten.

_________________
If you only knew the POWER of the Daubert side

redpill




Posts

: 2116


Join date

: 2012-12-08



Haley Anderson, 22
Binghamton University senior nursing student, Haley Anderson, 22, was found dead off campus Friday  Mar 9, 2018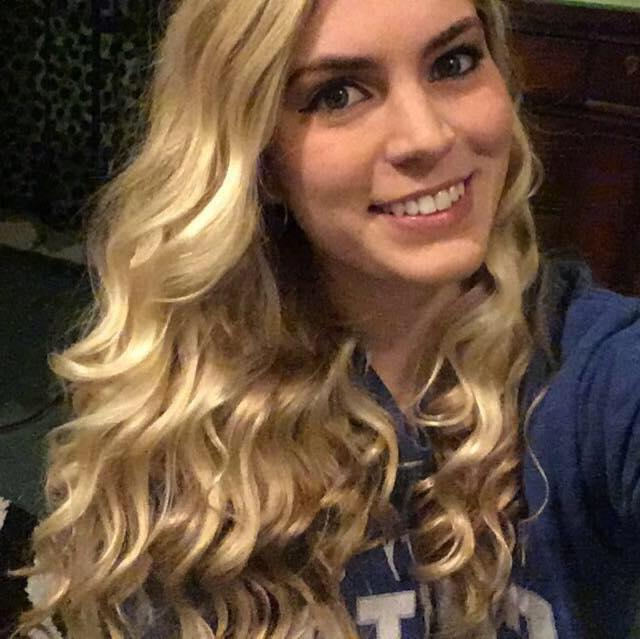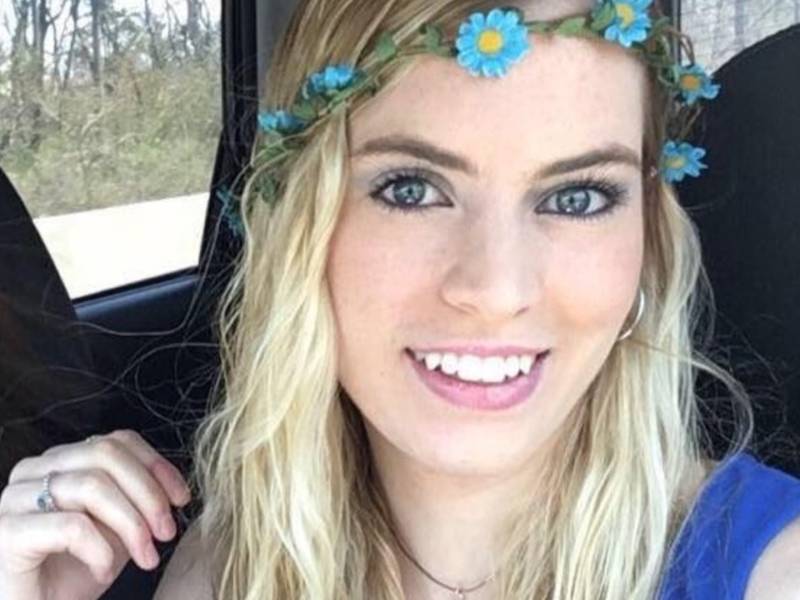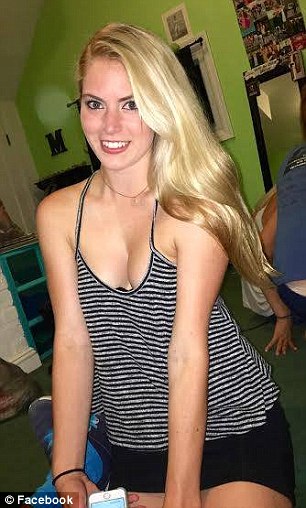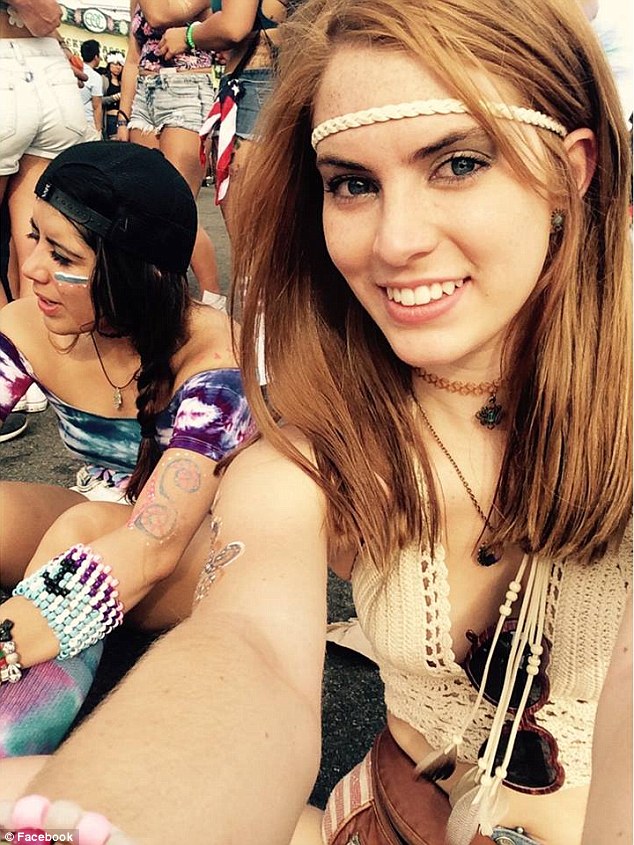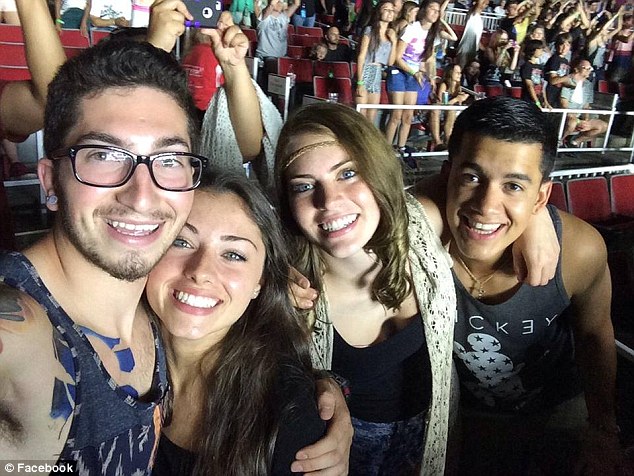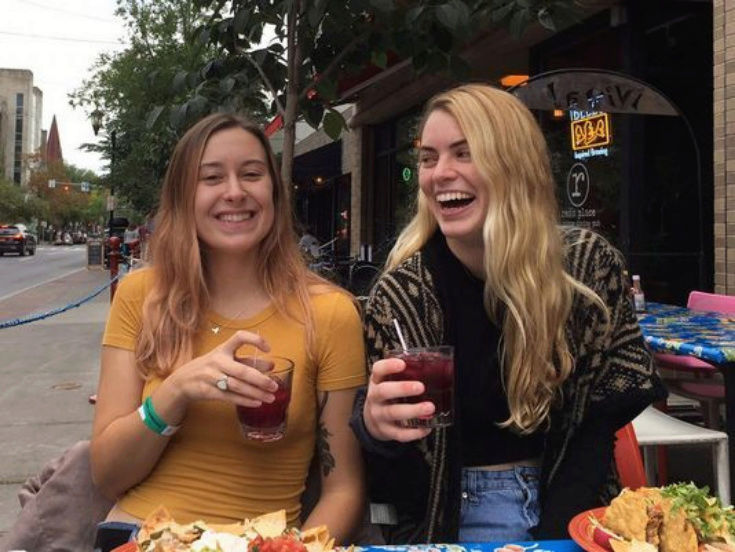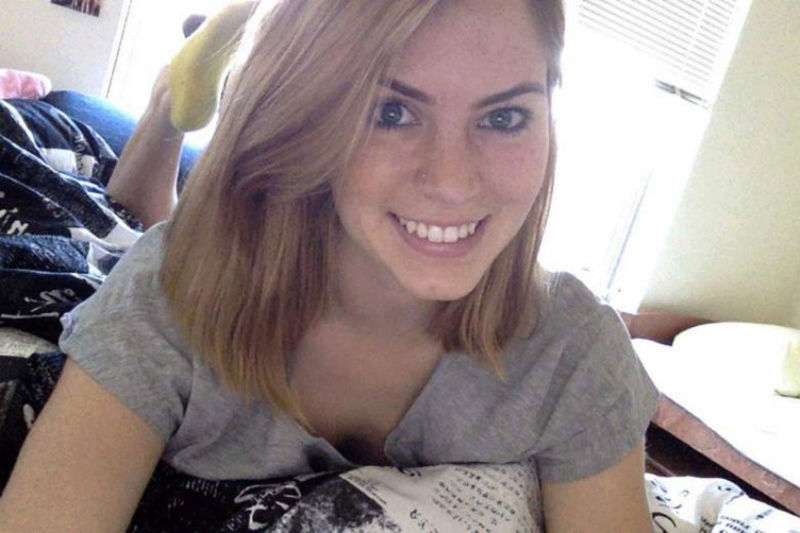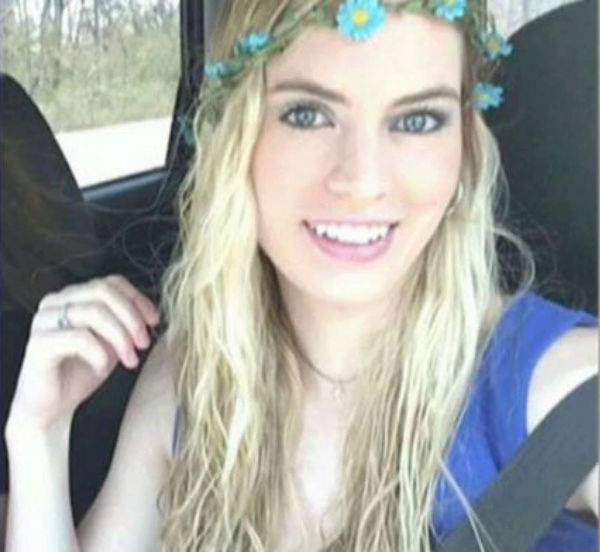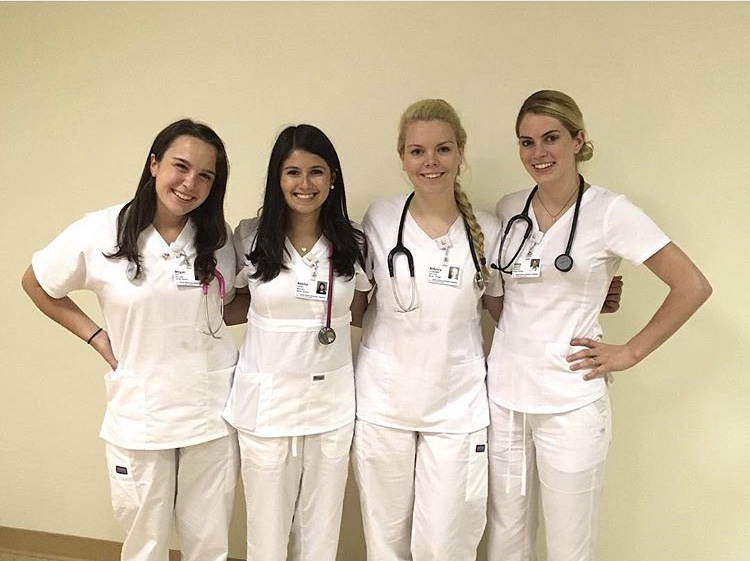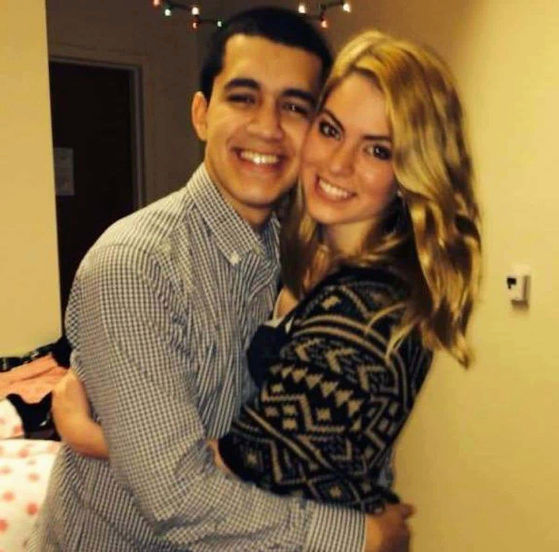 International authorities have arrested the former boyfriend of 22-year-old Binghamton nursing student Haley Anderson in connection with her murder. Orlando Tercero, 22, was arrested in Nicaragua Tuesday afternoon
i won't be happy if my exgf kills me but if it does happen i will remember this face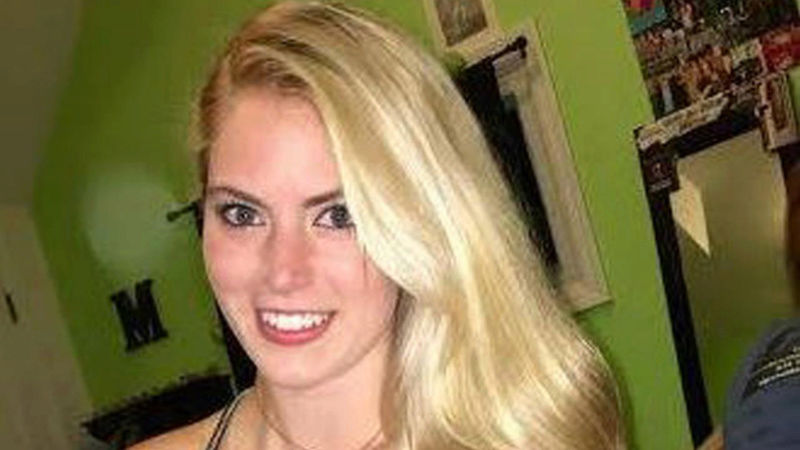 and know i'm not the only one to die

_________________
If you only knew the POWER of the Daubert side

redpill




Posts

: 2116


Join date

: 2012-12-08



Lyla Ayres 6
Lyla Ayres 6, born without immune system had heartbreaking message for her mum a week before she died from sepsis wanted to stay six forever. Lyla remained in intensive care until March 1, 2018 when her doctors told her parents that there was no more activity in her brain and they should prepare to say goodbye.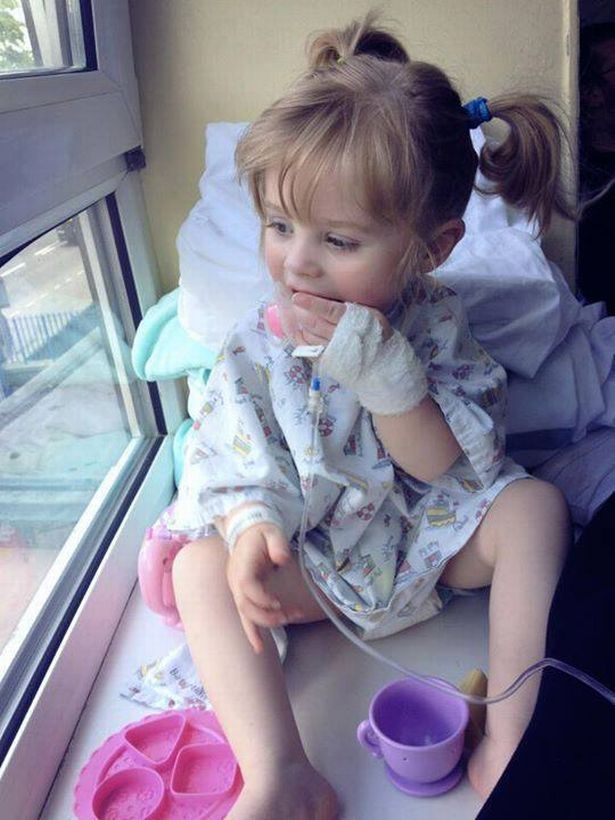 The six-year-old had always known she was ill as she brandished the scars from numerous operations after doctors had told her parents that their baby had been born without a functioning immune system .

"Something was wrong with her immune system we were told," her mum added. "She was always in and out of hospital.

"She never complained about the pain and was always smiling.

"She went to school in a wheelchair but could run and play. It was really only for long distances she used it."

Despite her condition, her parents insist the plucky schoolgirl never let it get her down.

She had dreamed of seeing Ed Sheeran live in concert and her favourite song was Photograph.
"She loved arts and crafts. Just before she died we did some handprints together and played Ed Sheeran.

"She loved Ed Sheeran. Her bedroom pillowcase was Ed Sheeran and it was her dream to see him live in concert.

"She had saved £5.70 in her money box which she said she was going to use to buy a ticket for one of his concerts."

She also dreamed of playing in the snow and told her mum she didn't wish to grow any older.

"Lyla had always wanted to build a snowman - but because she was ill, her brothers built one for her and sent her the picture," said her mum.

"Her birthday is March 20 - but she told me she didn't want to get old. She wanted to stay six forever."

A post-mortem is currently being carried out but Lyla's parents have been told that sepsis was definitely a factor in their daughter's death.
An Irish girl who died from CF was also a Ed Sheeran fan.
linked to this news article
Layla Mae Jamieson 6
Layla Mae Jamieson 6 died after being struck by rare illness days after watching idols in concert
Layla Mae Jamieson went to her first ever concert just two days before she was taken ill died in hospital on December 18, 2017.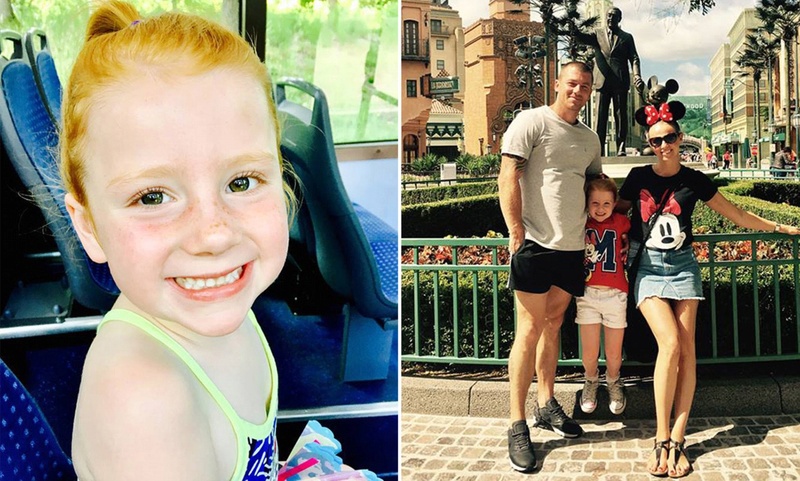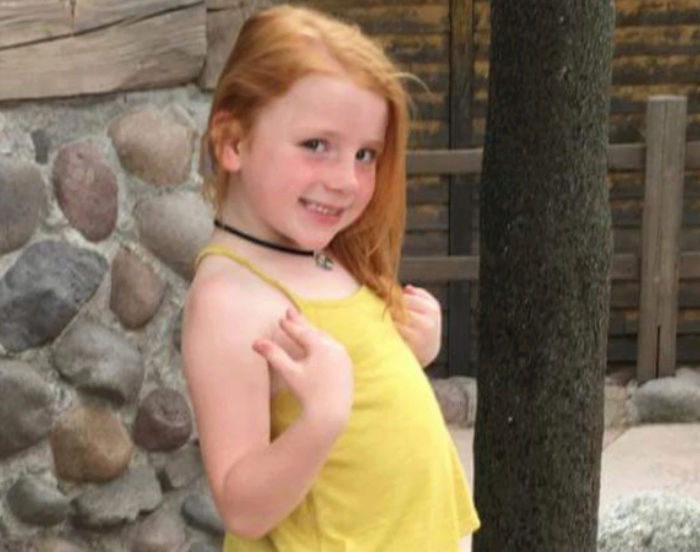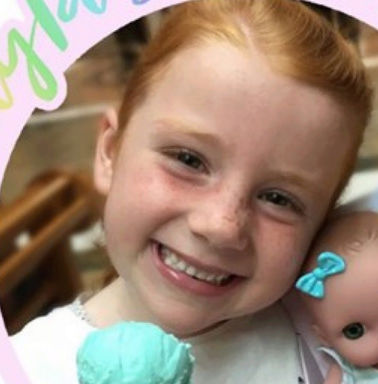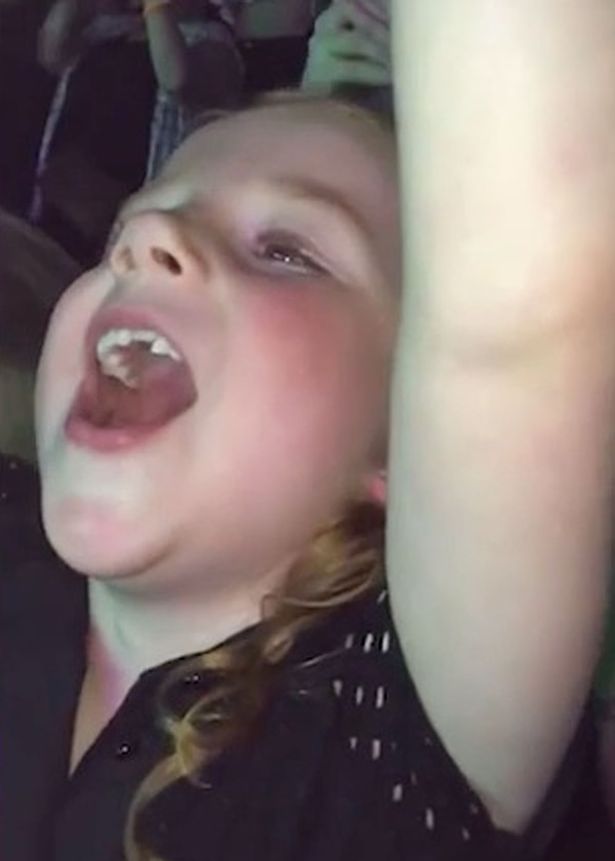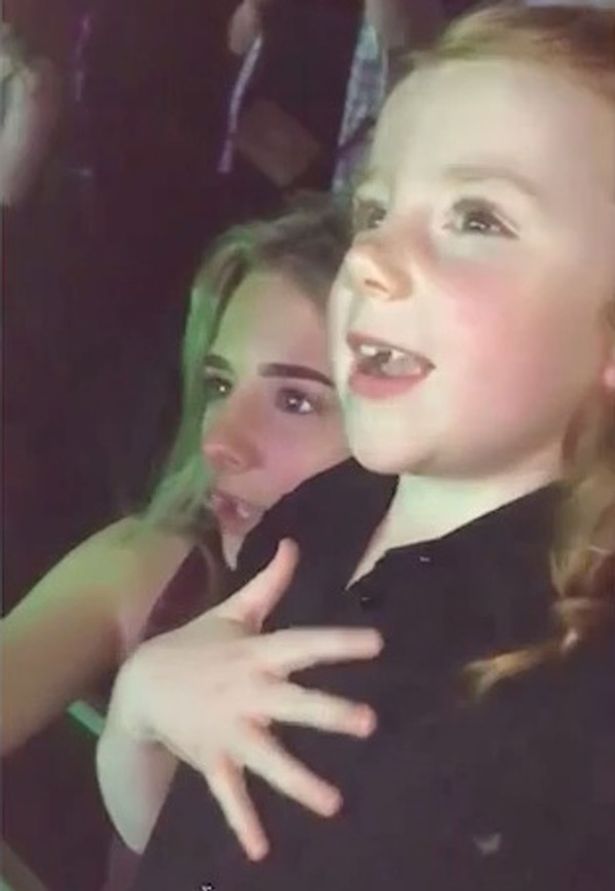 A six-year-old girl has died just days after being struck down by a killer rare disease just days after watching her idols Little Mix.

Happy and active schoolgirl Layla Mae Jamieson went to her first ever concert just two days before she was taken ill.

Her heartbroken mum has said she had never seen her daughter look so happy as she sang along with the band's hits.

Michelle Ferrer told the Manchester Evening News that her youngest daughter's life could have been saved if medics knew more about the condition she had.

Twelve days after the concert, Layla was in an induced coma in hospital after being diagnosed with a deadly immunodeficiency disease.

Following the concert Layla became ill while she was at school on November 24, 2017 last year.
Medics thought Layla could be suffering from sepsis or meningitis and she was transferred to Bolton Royal Hospital for further tests.

Doctors continued to struggle to diagnose Layla's illness as the tests came back negative and it was then thought she could have leukaemia.

At this point Layla was having difficulty with breathing and her blood cells dropped, with medics making the decision to put her in an induced coma.

.As her condition deteriorated doctors finally diagnosed Layla with Hemophagocytic Lymphohistiocytosis (HLH), an extremelly rare immunodeficiency disease with an estimated 1.2 per million children affected each year.

Doctors planned to treat the disease similarly to leukaemia through chemotherapy and steroids.

But before Layla could start treatment she woke up from the coma, on her sixth birthday, in a very poorly condition.

The following day she was placed in another induced coma and it was discovered she was bleeding internally.

Medics struggled to stop the bleeding and Layla died in hospital on December 18, 2017.
Hemophagocytic lymphohistiocytosis (HLH) is a condition in which the body makes too many activated immune cells (macrophages and lymphocytes ). People with HLH usually develop symptoms within the first months or years of life
Prognosis
The prognosis is guarded with an overall mortality of 50%. Poor prognostic factors included HLH associated with malignancy, with half the patients dying by 1.4 months compared to 22.8 months for non-tumour associated HLH patients.[16]
I thought only boys can be born without a immune system. i visit wiki and i learn only the most common version is X-linked, others are autosomal. we are dependent on the lottery of genetics not be born with a lethal condition
white flowers Lyla Ayres 6 Layla Mae Jamieson 6 join JonBenet Ramsey 6 as having lived just 6 years on this planet when tragedy struck.

_________________
If you only knew the POWER of the Daubert side

redpill




Posts

: 2116


Join date

: 2012-12-08



Tegan Wagner 13
It is with deep sadness that Tegan sadly passed away due to complications with her Asthma.
February 2018

As I'm sure most of you are already aware Tracy sadly lost her son Owen age 9 in 2010 in the same tragic circumstances.
Tegan Wagner, 13, a pupil at Westley Middle School, in Bury St Edmunds, died during February half-term.

Her brother Owen died in November 2010, aged nine, after suffering an asthma attack at Tegan's birthday party.
Tegan Wagner 13 just 13 years when asthma took her life away.
i guess i should thank someone that i haven't had any issues with asthma
Madison Cook, 15
Madison Cook, 15, of Osceola, was driving a 2001 Chevrolet Lumina sedan westbound on Highway 34 west of Osceola at about 8:10 a.m. Thursday Mar 15, 2018 21-year-old Austin West, of Osceola, was yielding to oncoming traffic before turning into a residence. That's when Madison Cook, also of Osceola, struck the back of West's car. Cook was then struck broadside by a tractor-trailer. She was pronounced dead at the scene.
only 15 and driving in a car? my how times change. i was 16.
so at age 15 her car accident and she's dead and gone forever. will i die in a car accident?
Alexa Barbin, 19
Alexa Barbin, 19, died from the flu just one day after experiencing cold-like symptoms
A 19-year-old girl has died of the flu just one day after experiencing cold-like symptoms.

Alexa Barbin, of Escondido, California, came down with a cough on March 8 after returning home from a trip to San Francisco and Big Bear but thought nothing of it.

But by 7pm she was coughing so violently her mother took her to the hospital. She died the next morning.

Officials said she contracted a type B flu infection, which can be less aggressive than type A viruses, like H3N2 strain which has been wreaking havoc this flu season, but is just as dangerous.

Alexa's mother Apryl said the teen was healthy and had no signs that she was sick until she started having coughing fits the day before her death.

'At first, she seemed like she had a little bit of a cold; then, all of a sudden, she said, "I can't breathe,'' Apryl, who lived with her daughter in San Diego county, told The San Diego Union-Tribune.

'We took her in at 7pm (Thursday) night and she died early the next morning. They did everything, and there was just no stopping it.'

The teen, who had not received a flu vaccine this year, suffered a life-threatening complication from the flu that left her body in such bad shape that the family couldn't donate her organs like they originally planned.

'I signed the paper for her to be an organ donor, but they said her body was in total sepsis and we couldn't donate,' Apryl said.

Alexa, who loved flowers and was working toward her dream of launching her own floral business, is one of 302 people in San Diego County to die from the flu virus this season.

Despite influenza B being considered a less deadly form of the flu virus compared to influenza A, studies have shown it can be just as deadly.

Read more:

http://www.dailymail.co.uk/health/article-5505095/Girl-19-dies-FLU-hours-felt-bit-cold.html#ixzz59w9gnFM7
just 1 day of coming down with the flu, at age 19 she dies.
so if i feel i have the flu, i could be dead tomorrow!



_________________
If you only knew the POWER of the Daubert side

redpill




Posts

: 2116


Join date

: 2012-12-08



Kaylynn Reyna Karr, 14
Kaylynn Reyna Karr, 14  killed Wednesday evening Mar 14, 2018  in an ATV accident
Karr was traveling too fast down an unpaved road when she lost control and rolled over into a ditch.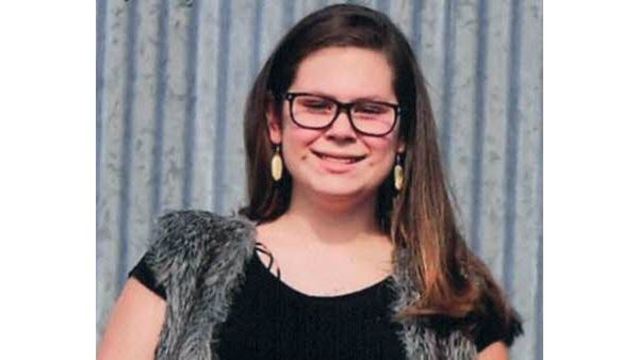 just the other day i wrote of toys r us closing. atv a toy but a very deadly toy
Alexis Dale, 18
Alexis Dale, an 18-year-old FIU freshman from San Diego, died in August 2017 when she was hit by a vehicle at the intersection of Southwest 8th Street and  San Diego student's death initially prompted the construction of the bridge that collapsed Thursday at Florida International University
her death lead to a bridge that lead to a bridge collapse like a scene from Final destination.
just yesterday i wrote of a little girl that died from a car wheel flying off

_________________
If you only knew the POWER of the Daubert side

redpill




Posts

: 2116


Join date

: 2012-12-08



Mary Carol Ruchalski 12
Mary Carol Ruchalski 12 , died just two days before her 13th birthday on March 11, 2018 after a year-long battle with rhabdomyosarcoma, a rare pediatric cancer that forms in muscle tissue. In January 201 She fought the disease for 14 months. Mary was born on March 13, 2005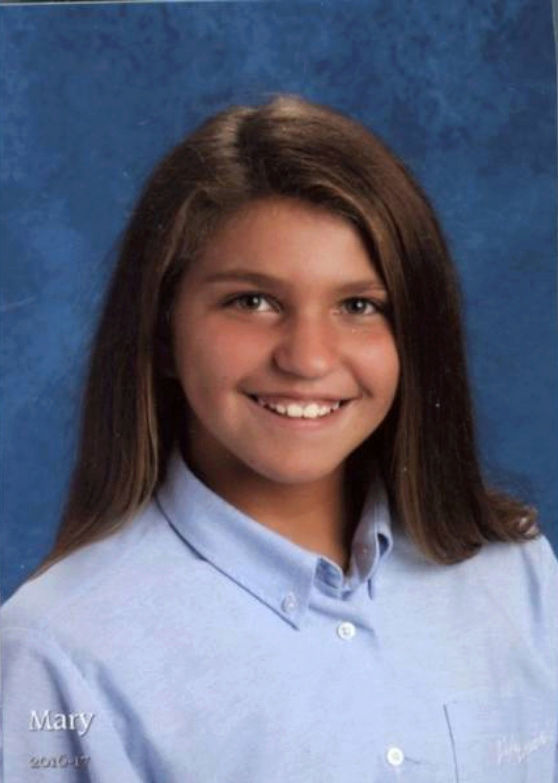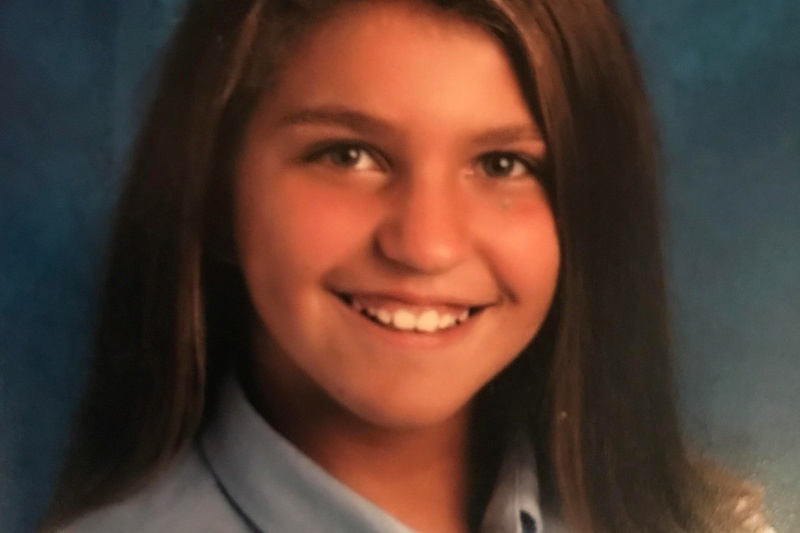 She would have been 13 on Tuesday.

Mary loved playing lacrosse, basketball and softball, according to her sister Ashley, who called her a "star athlete" that was always smiling and singing.
even star athletes can get cancer and die before age 13

Hannah Brown 16
Hannah Brown 16 lost her 10-month battle with cancer  since April 2017. underwent gruelling treatment including chemotherapy and blood transfusions but she lost her battle.  leukaemia  on Sunday, February 24, 2018
before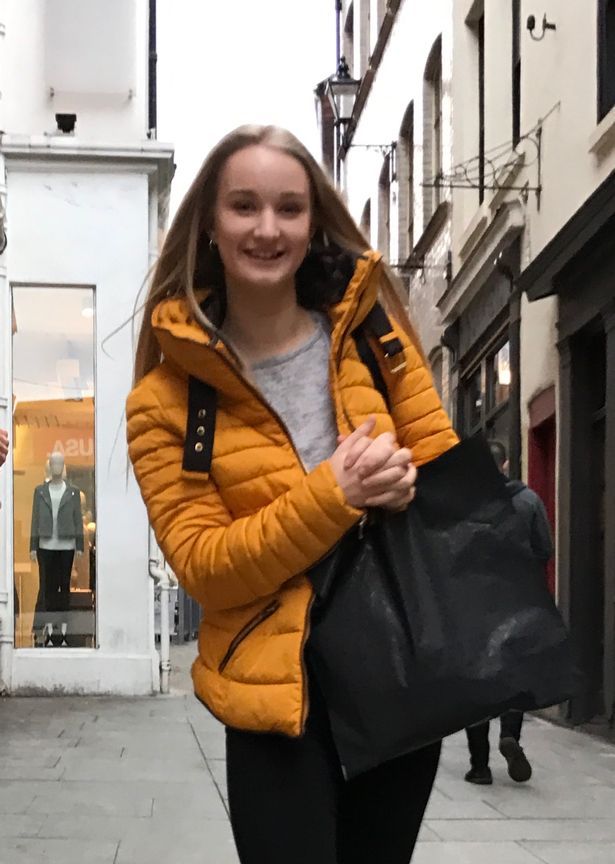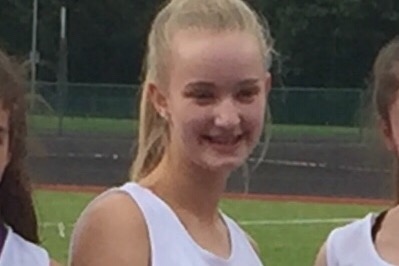 after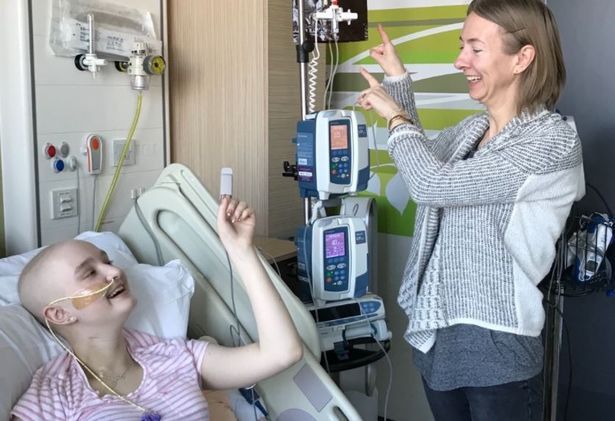 cancer can even strike down healthy athletic teens
if i get cancer i'm killing myself. i'd rather die painlessly then undergo chemo then die
i used to be religious for just this sort of possibility. the big issue i have with atheists like marshall brain is not that what they say is false, it's what if i or my family gets cancer? prayer sometimes causes cancer remissions, though i agree there are plenty of failed prayers
Tyler Cherrington 19
October 25, 1997 - February 26, 2017
Nineteen-year-old Tyler Cherrington of Ralston victim of a collision with a semi north of Valley. Cherrington died Sunday night after a collision with a semi at intersection of Highway 275 and Highway 36. Cherrington graduated from Ralston High School in 2015.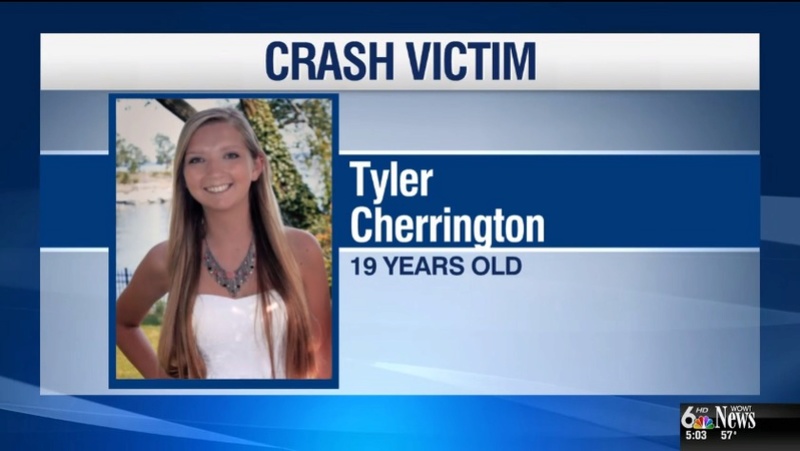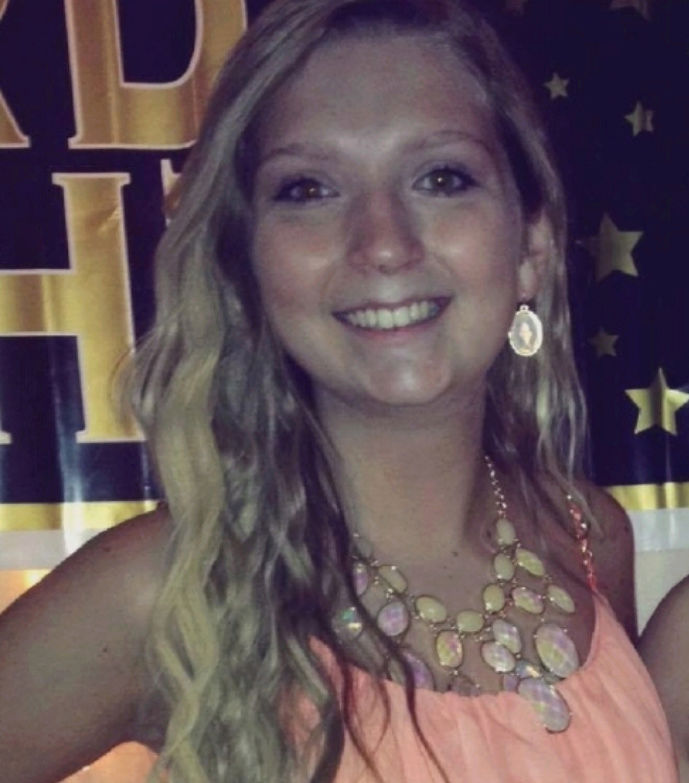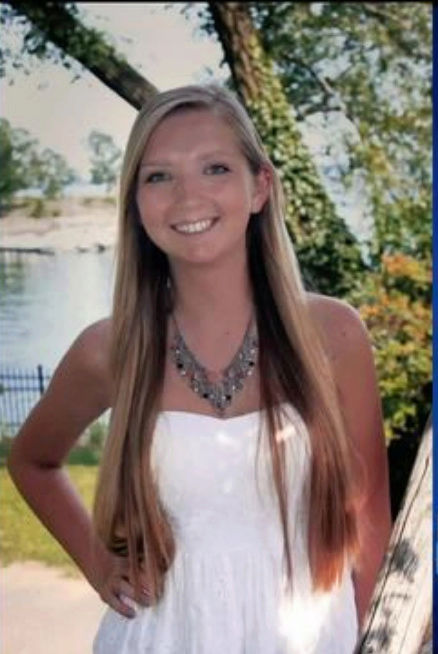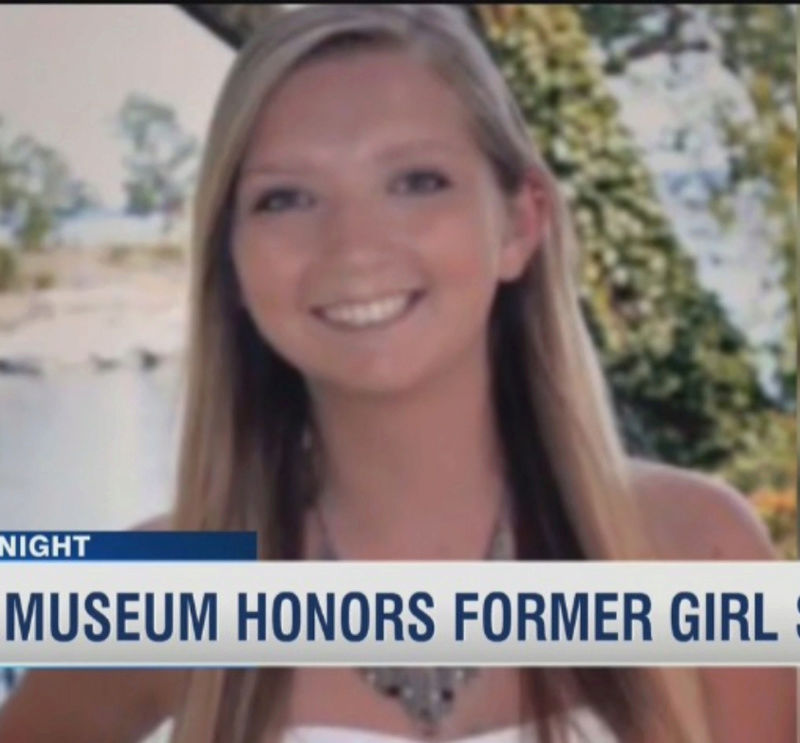 Cherrington was driving a red 2004 Buick Rainier westbound on Hwy 275 approaching Hwy 36. The preliminary investigation revealed that Cherrington's vehicle crossed the grass median into oncoming traffic and was struck on the passenger's side by a semi-truck that was traveling eastbound on Hwy 275.

Kreg Mitteis, 59, of Orchard Ne, was the driver of the semi. Cherrington was pronounced dead at the scene. It is unknown why Cherrington's vehicle crossed the median.
even beautiful 19 year old teen girls can make an error in driving with instantly lethal consequences
could be result of wanting not to hit an animal crossing the road, something i've done bc killing animals might be bad karma

_________________
If you only knew the POWER of the Daubert side

redpill




Posts

: 2116


Join date

: 2012-12-08



Madison Wallace 16
1996 - 2013
16-year-old Madison Wallace jumped into the Big Sioux River after her six-year-old brother went into the water Thursday evening.  A witness, 28-year-old Lyle Eagletail, tried to help both kids.  Both drowned  Thursday, March 14, 2013 in Sioux Falls, SD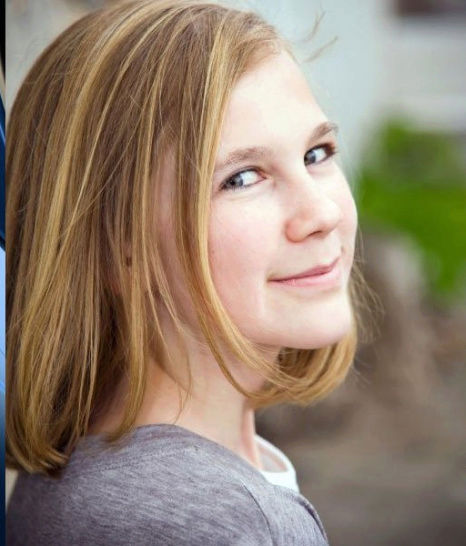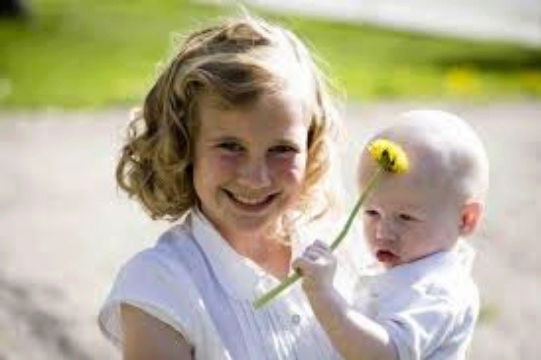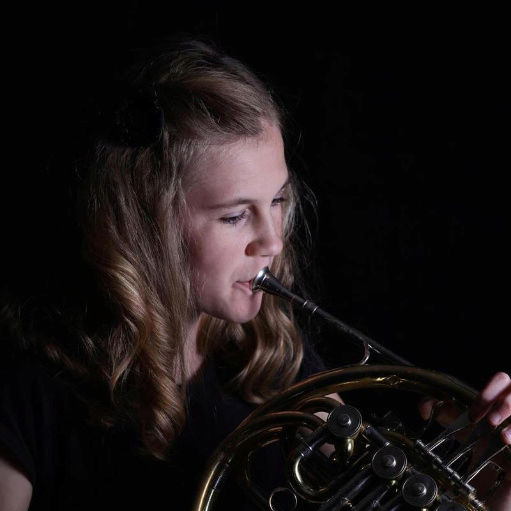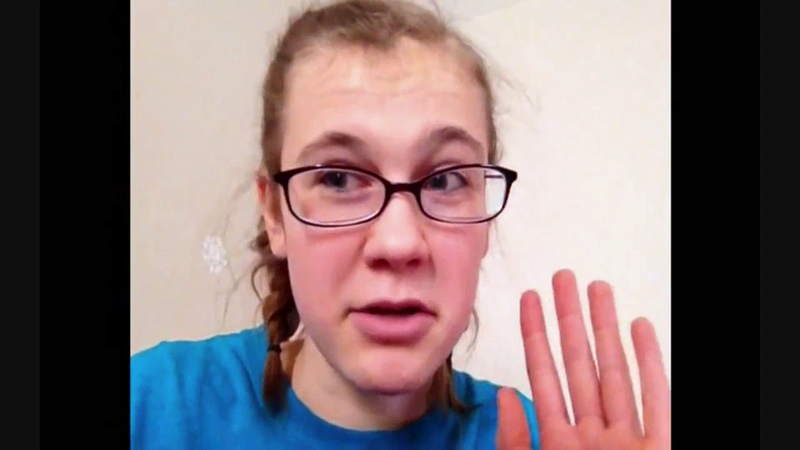 16-year-old Madison Wallace and 28-year-old Lyle Eagletail,  even experienced swimmers can drown
Hannah Wesche 3
Hannah was born on January 11, 2015.
Hannah was airlifted to Cincinnati Children's intensive care unit after Partin called 911 on March 8, 2018.
Hannah's babysitter, Lindsay Partin, was indicted Thursday in connection with alleged abuse that left the little girl brain-dead. was pronounced dead at 12:15 a.m. Mar 11, 2018 Sunday

Hannah's father, Jason Wesche, told WLWT he had taken Hannah to Partin's home on Shank Road in Hanover Township for months. He said she had all the credentials he was looking for in a babysitter.

The family said Hannah had been punched and was passed out. They also said Hannah had a black eye. Part of her skull was removed by doctors because of swelling on her brain, the family told WLWT.

"In order to do something like this to an innocent, fragile child, you would have to be a monster," Latham said.
just 3 years of existence when a babysitter ended it
Anna Campbell 26
Anna Campbell, from Lewes, East Sussex, was volunteering with the US-backed Kurdish Women's Protection Units (YPJ) – the all-female affiliate army of the People's Protection Units (YPG) – in the besieged city of Afrin when the convoy she was travelling in was struck by a Turkish missile on 16 March, 2018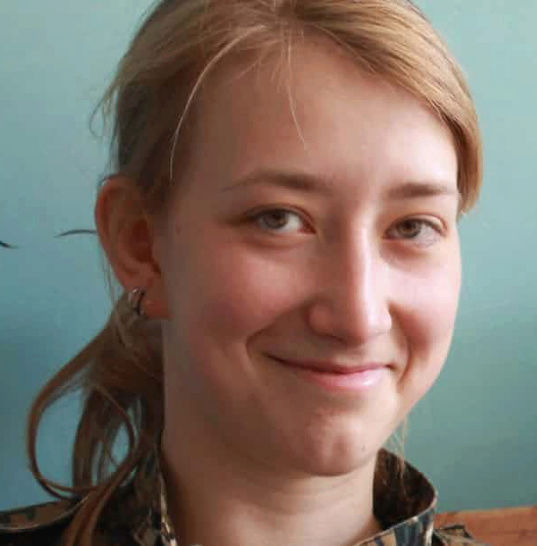 of all the things a 26 year old was doing, she was fighting in a war

_________________
If you only knew the POWER of the Daubert side

redpill




Posts

: 2116


Join date

: 2012-12-08



Page 5 of 5 •

1, 2, 3, 4, 5

---
Permissions in this forum:
You
cannot
reply to topics in this forum