while i normally scour the news for deaths of pretty white girls with pretty blonde hair and blue eyes,
this injury caught my attention, it entered my news feed I set up for deaths and injuries
see this Australian bloke?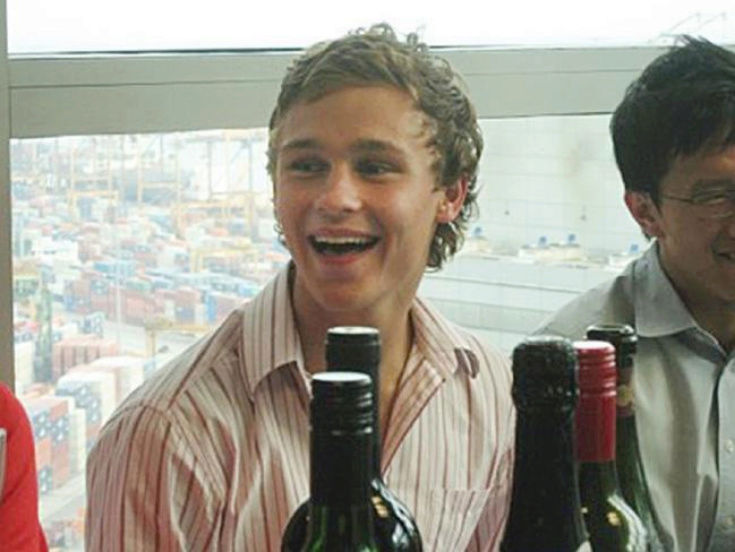 he was an athlete, 19, and "Before he was struck down Sam was seen as 'invincible' by his family"
his friends in Australia dared him to eat an Australian slug, alive and "raw"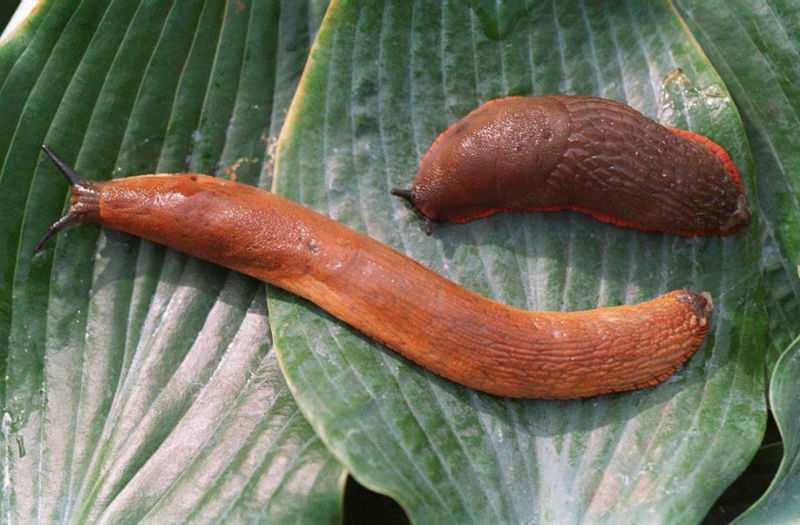 what could go wrong?
i mean this is Australia. home of the world's deadliest spiders and snakes. not too long ago a pregnant australian woman was bitten by a snake and died.
DISABLED BY DARE Rugby player, 19, left paralysed and in need of 24/7 care after swallowing a slug as a dare

Strapping Sam Ballard, from Sydney, Australia, was at a boozy party when one of his mates challenged him to eat the garden pest

AN "INVICIBLE" Aussie teenager who swallowed a garden slug as a dare has been left paralysed and needing around-the-clock care.

Strapping rugby player Sam Ballard was at a boozy party when one of his mates challenged him to eat the garden pest.

After swallowing the slug, Sam quickly fell ill and was taken to hospital where he was found to be infected with rat lungworm.

The worm is found in rodents, but snails or slugs can become infected when they eat the faeces of rats.

While most people develop no symptoms at all, very rarely it causes an infection of the brain.

Sam, then 19, contracted eosinophilic meningo-encephalitis and lapsed into a coma for 420 days leaving him a quadriplegic.

Mum Katie Ballard revealed how hard Sam's illness had hit the family saying: "It's devastated, changed his life forever, changed my life forever. The impact is huge."

When Sam was released from a Sydney hospital in a motorised wheelchair three years after becoming ill, his mates rallied around him.

"Team Ballard" raised money for the 24/7 care that he now requires, but it could never be enough.

Now aged 28, Sam suffers seizures and cannot control his body temperature, the Daily Telegraph reported. He also has to be tube fed.

Before this, Katie thought her son was "invincible" and that nothing could ever happen to him.

Katie applied to the National Disability Insurance Scheme (NDIS) when Sam became eligible for a £300,000 package in 2016.

But last September without warning, the NDIS texted Ms Ballard to say a review of his plan had slashed his allocation to around £75,000.

The massive funding cut was without explanation and around-the-clock care means the Ballard family are heavily in debt and currently owe a nursing service £25,000.

The NDIS said it had been "working closely with the Ballard family" to find a resolution and increase Sam's support package.

ref

https://www.thesun.co.uk/news/5736369/rugby-sam-ballard-paralysed-swallowing-slug-dare/
this is him today
what he had

Angiostrongylus cantonensis is a parasitic nematode (roundworm) that causes angiostrongyliasis, the most common cause of eosinophilic meningitis in Southeast Asia and the Pacific Basin.[2] The nematode commonly resides in the pulmonary arteries of rats, giving it the common name rat lungworm. Snails are the primary intermediate hosts, where larvae develop until they are infective.

Humans are incidental hosts of this roundworm, and may become infected through ingestion of larvae in raw or undercooked snails or other vectors, or from contaminated water and vegetables. The larvae are then transported via the blood to the central nervous system, where they are the most common cause of eosinophilic meningitis, a serious condition that can lead to death or permanent brain and nerve damage.[3] Angiostrongyliasis is an infection of increasing public health importance as globalization contributes to the geographic spread of the disease.

Eosinophilic meningitis
See also: Eosinophilic meningitis
Although the clinical disease caused by Angiostrongylus invasion into the central nervous system is commonly referred to as "eosinophilic meningitis", the actual pathophysiology is of a meningoencephalitis with invasion not just of the meninges, or superficial lining of the brain, but also deeper brain tissue. Initial invasion through the lining of the brain, the meninges, may cause a typical inflammation of the meninges and a classic meningitis picture of headache, stiff neck and often fever. The parasites subsequently invade deeper into the brain tissue, causing specific localizing neurologic symptoms depending on where in the brain parenchyma they migrate. Neurologic findings and symptoms wax and wane as initial damage is done by the physical in-migration of the worms and secondary damage is done by the inflammatory response to the presence of dead and dying worms. This inflammation can lead in the short term to paralysis, bladder dysfunction, visual disturbance and coma and in the long term to permanent nerve damage, mental retardation, nerve damage, permanent brain damage or death.[29]
personally i had no idea of this
so i think i'm gonna say no to snails worms or slugs and eat this instead
as an American i'd rather take my chances with this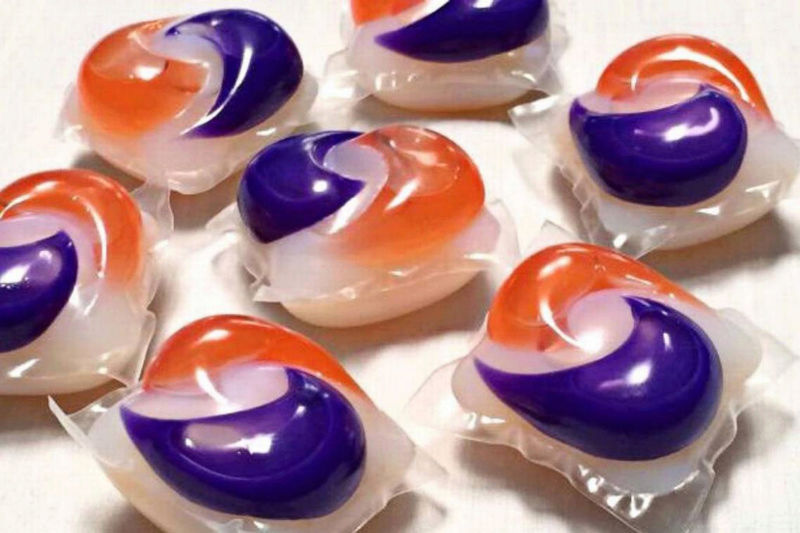 he hardly looks like the same person
before and after eating slug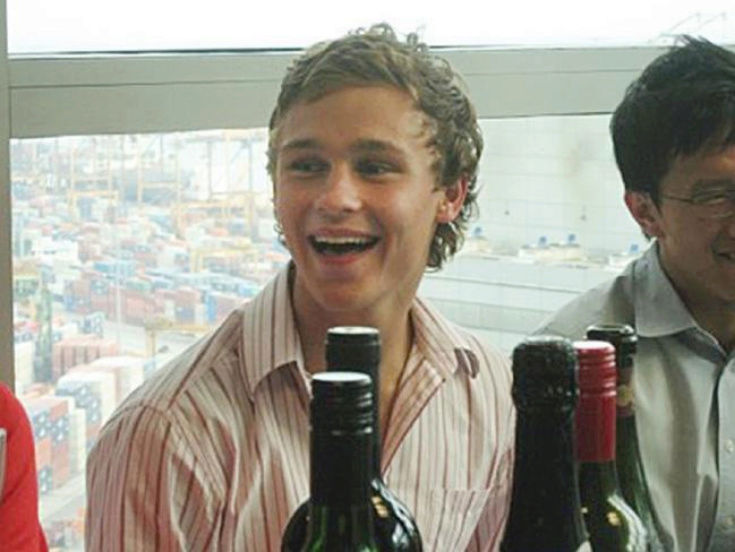 Australians might think Americans stupid for eating tide pods,  tide pods or Australian slugs?
Sam Ballard, then 19 an athlete and rugby player, now has to spend the rest of his natural life a quadriplegic with severe disability, wheelchair, round the clock care and brain damage due to a decision to eat a slug on a dare.
there's hope in that perhaps in the future there will be a medical breakthrough and he can have robotic arms and legs and a mechanical respirator and feeder kinda to keep him alive and mobile without a wheelchair like this guy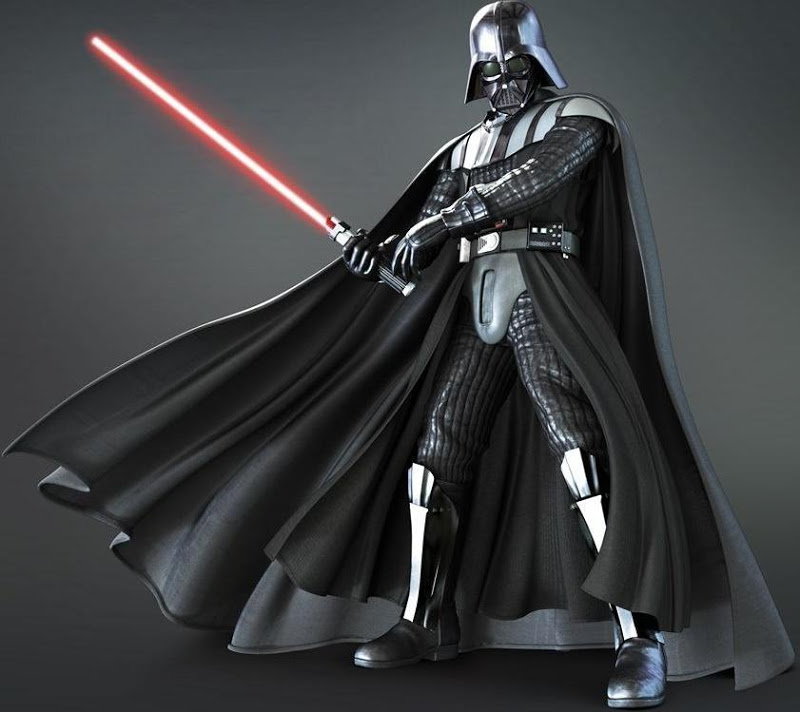 that's quite a reversal of fortune. obviously if there was such a thing as time travel, he would go back to before the slug dare, and say no, i'm not gonna eat that slug.
he didn't even get high off a slug like he would if it was heroin or cocaine or Oxycontin and xanax.
the sad thing is being a quadriplegic but having been a former athlete, he has memories of his previous life as an athlete. he can't even commit suicide should he want to. i'd consider it myself.
what i learned is that when in Australia, eating Australian slugs can result in a rat lungworm infection and severe disability or death. that's on top of the deadly Australian snakes and spiders.
I think Australia is in many ways more awesome than USA, but snakes, spiders and slugs are not among the reasons why.
also in the news

Teenage girl almost DIES after having her braces tightened: 15-year-old developed freak disease and suffered two strokes
A week later, Leah Kitchen complained of fever, chills, headache and joint pain
She became confused and forgetful, prompting fears she may have meningitis
Leah was found to have metal on her heart; thought to have been from braces
She had five-and-a-half hour open-heart surgery and spent weeks in hospital
Although '90% back to her normal self', she requires lifelong hospital check-ups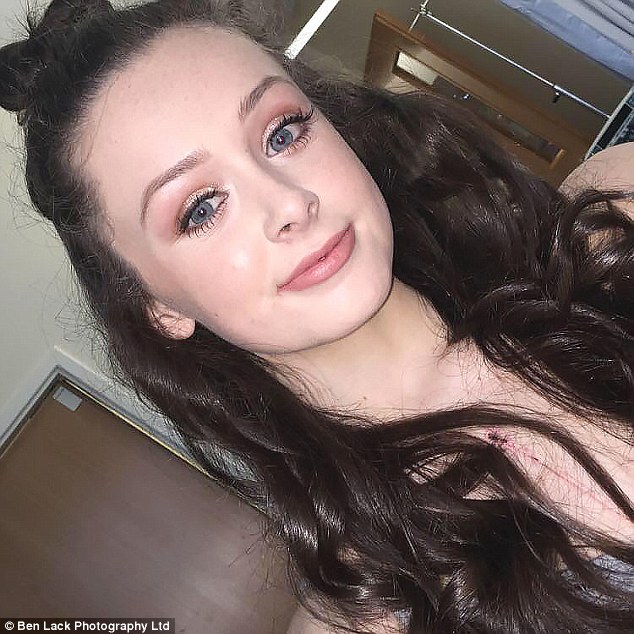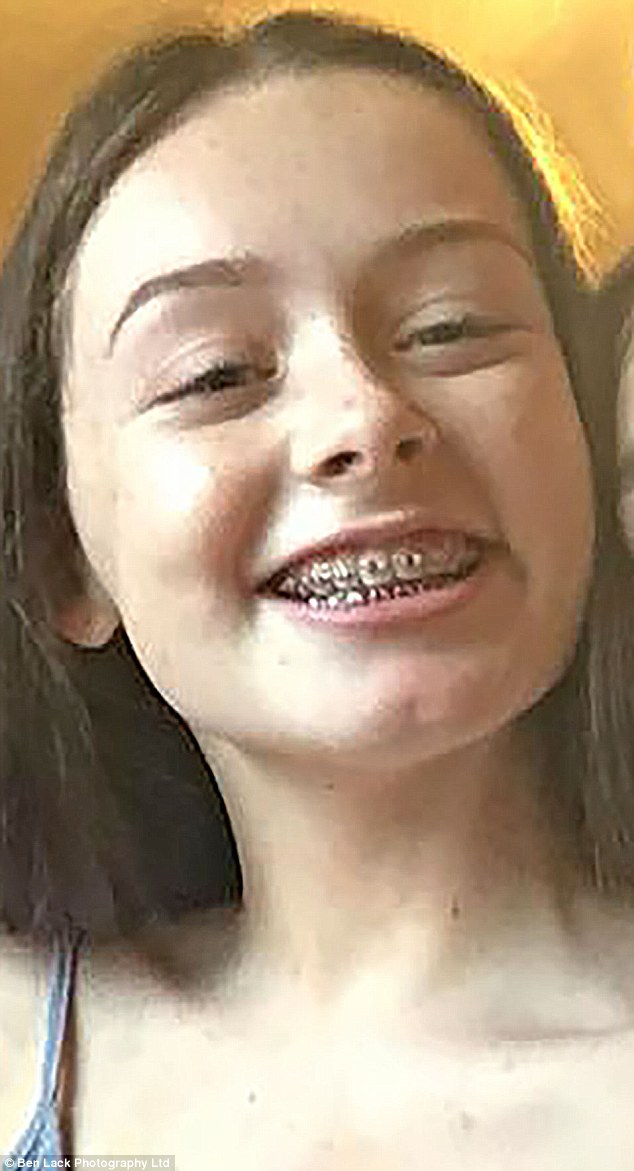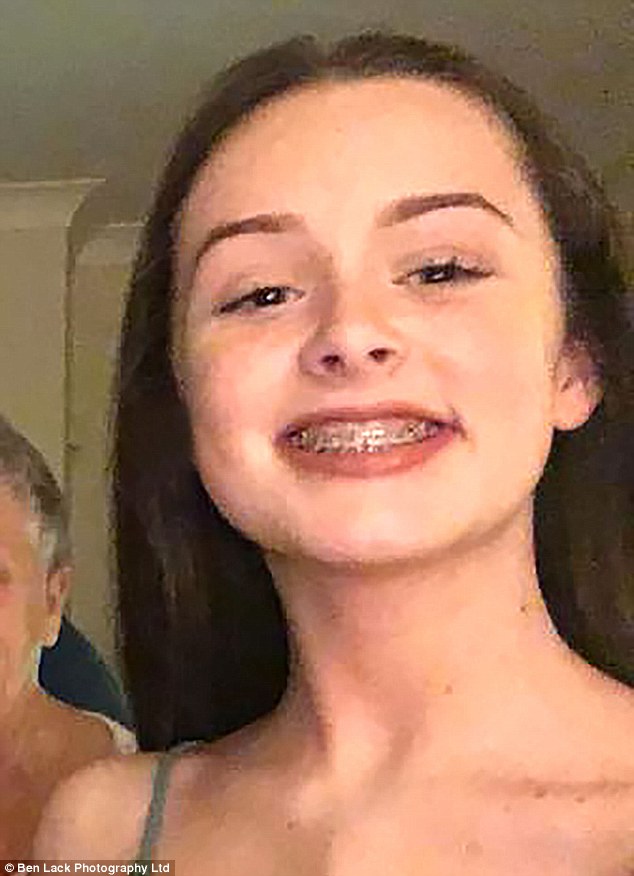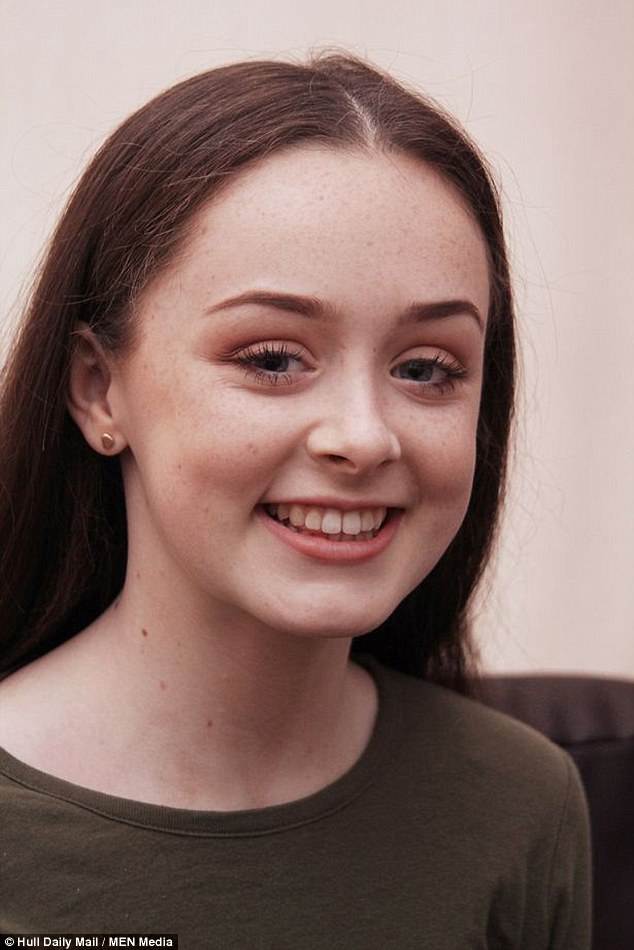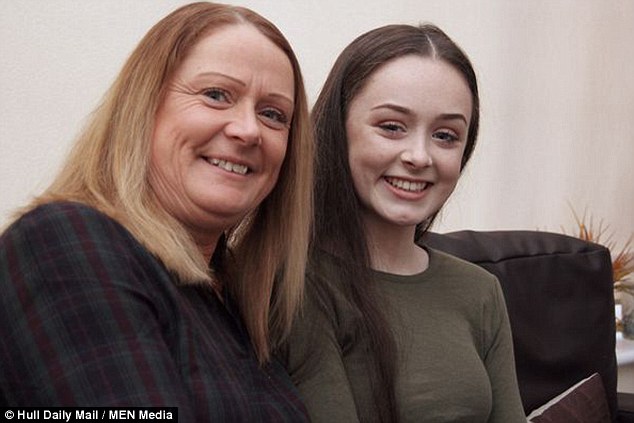 A teenage girl nearly died after developing a freak disease when she had her braces tightened.

Just one week after visiting the dentist, Leah Kitchen, 15, complained of a high temperature, chills, headache, and joint and muscle pain, which doctors initially dismissed as flu.

Leah's mother Andrea Kitchen, 42, from Thorngumbald, Hull, became increasingly concerned when she acted confused and forgetful, prompting her to take her daughter to hospital with suspected meningitis.

Multiple tests revealed Leah was suffering from an infection, known as endocarditis, which caused her to endure two mini strokes and is thought to have been brought on by a piece of metal, from her braces, entering the teenager's heart.

Leah was forced to undergo open-heart surgery, lasting five-and-a-half hours, before spending eight weeks in hospital, where she celebrated her 15th birthday.

Although now home and '90 per cent back to her normal self', Leah will require regular hospital check-ups for the rest of her life.  

Ms Kitchen is speaking out to raise awareness of endocarditis.

Doctors initially started treating Leah for meningitis, however, further tests and an MRI scan ruled out such an infection.

Ms Kitchen said: 'They found she had an infection on her spine to her brain, which meant she had had two mini strokes.

'They also found she had some vegetation on her heart from the metal on the braces - which must have been very sharp - and that had jumped to her brain. It was this that was causing the confusion.'  

Read more:

http://www.dailymail.co.uk/health/article-5467453/Girl-two-strokes-metal-braces-entered-heart.html#ixzz5957BjKXG
braces, the bacteria that grow on them, can cause severe problems and even death  

she lives
Leah Kitchen 15 had open heart surgery and will require life long visits to a heart doctor, but seemingly can live a normal life.
2 young lives in today's world.

_________________
If you only knew the POWER of the Daubert side

redpill




Posts

: 3060


Join date

: 2012-12-08




---
Permissions in this forum:
You
cannot
reply to topics in this forum