I just watched See No Evil S4 • E7 Money and debt
*spoiler warning*
if you intend to watch
SEE NO EVIL  S4 • E7
Maurice's Last Visitor

On December 10th, 2011, Maurice Byrd is found dead in his home with multiple gunshot wounds. Security footage from a neighboring church reveals that prior to his body being discovered, Maurice had many visitors. But which one of them is his killer?
I'd suggest you read no further
images copyrighted to ID, I'm posting a few under fair use
*spoiler warning*
Maurice Byrd family called in worried about him. when police arrive they found this
dead full of bullet holes
home crime scene
he happened to live right next door to a church
 with security camera next door
it caught footage of this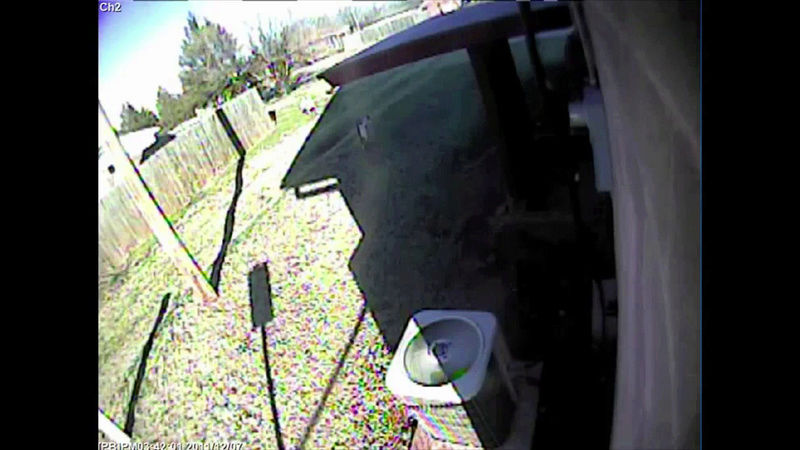 they had no idea who that woman was but could tell she was elderly and drove a golden colored car
at Maurice funeral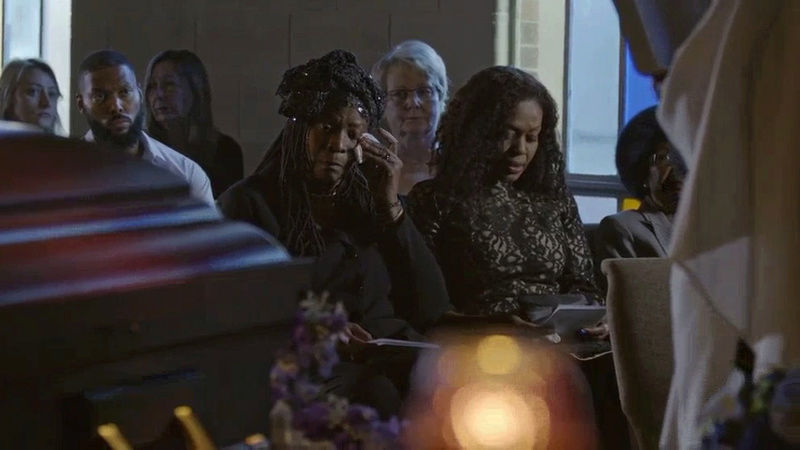 an elderly woman asked Maurice family if they would repay the $20, 000 debt he owed them.  kinda caulous. they report she drove a golden camry and her name was Beverly McComb
so now police has name and face
they brought her in for questioning
she claims that she met a black guy named Max, and that she had sex with Max and it was Max who pulled the trigger
Max denied it said he was shopping in a grocery store at time of murder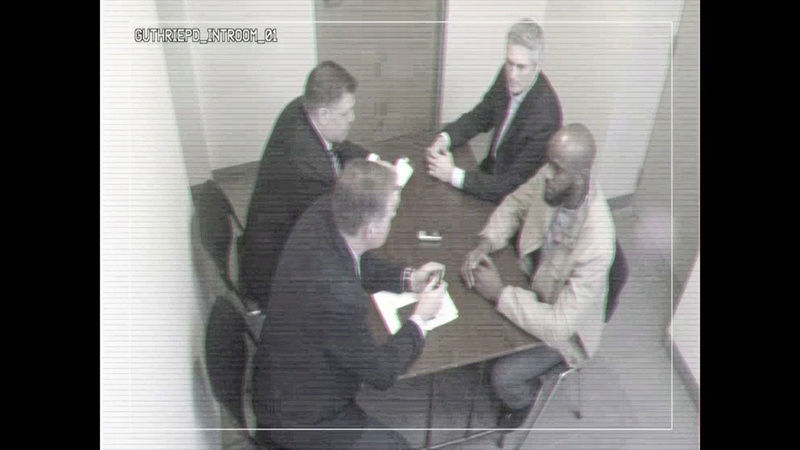 police get security from grocery store at that exact time
Max was telling the truth. they showed this to Beverly McComb and she confessed.
She states Maurice convinced her to give her $20, 000 to build a woman's shelter. Beverly handed over the check. $20, 000
some time later she wanted to collect the $20, 000 and Maucice said he doesn't have the money.
So she got angry and shot and killed him. She then went to his funeral and asked his family to repay the money.
She had met a 39 year old black male for sex at a hotel. She was  65 and white. A lot of white women want sex with black males. and she is one of them. personally i'd decline having sex with a 65 year old elderly woman who is heavy set and all wrinkly but Max agreed.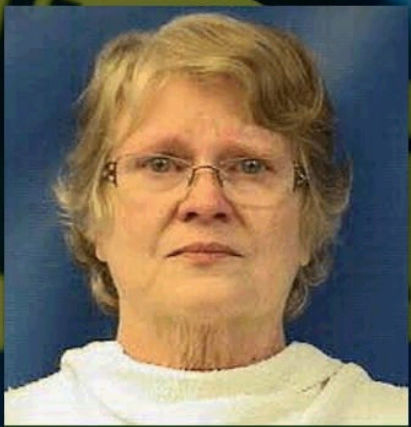 Beverly gave Max name as the actual killer but confessed she killed Maurice and acted alone.
so instead of collecting $20, 000 she heads off to prison for 40 years, which at age 65 probably is a death sentence unless she gets parole or escapes.
With Maurice dead Beverly is the only one with this story but Max did have some shelter project and did exchange many phone calls with Beverely so its plausible.

n April 2013 McColm changed her plea of not guilty and accepted a charge of second-degree murder. She was given a 40 year sentence, with the final 30 years suspended.
sounds like she gets only 10 years of prison.
I guess Maurice family could file a wrongful death suit against her.
she'll be out by age 75.
so in conclusion
if you borrow money from a stranger, that stranger may demand you repay then shoot and kill you.
at least a bank wouldn't do that. though i doubt a bank would lend $20, 000 for a "woman's shelter" to just anyone.
Sounds like Beverley lost $20, 000

_________________
If you only knew the POWER of the Daubert side

redpill




Posts

: 3060


Join date

: 2012-12-08




---
Permissions in this forum:
You
cannot
reply to topics in this forum