On the Case with Paula Zahn S16E13 River of Sorrow
I just watched On the Case with Paula Zahn S16E13 River of Sorrow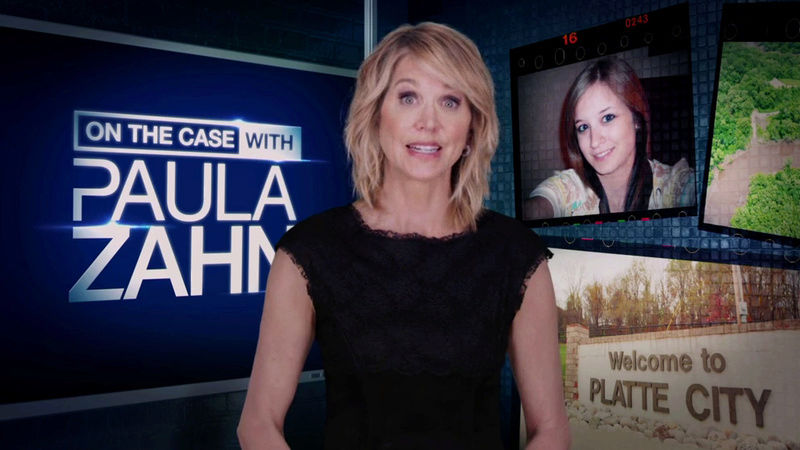 it is about the murder of 22-year-old Alissa Shippert
Alissa Shippert 22
22-year-old Alissa Shippert was murdered while fishing (!)  May 31  2011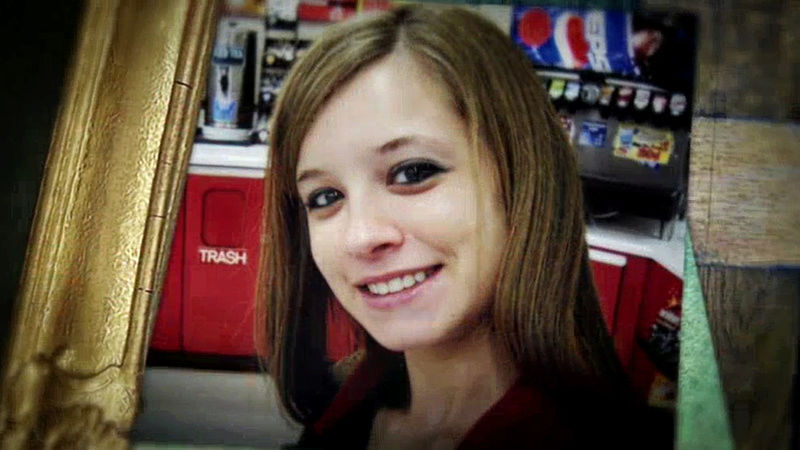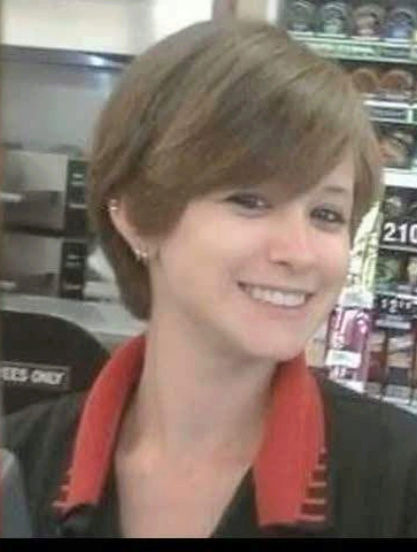 in Platte City, Mo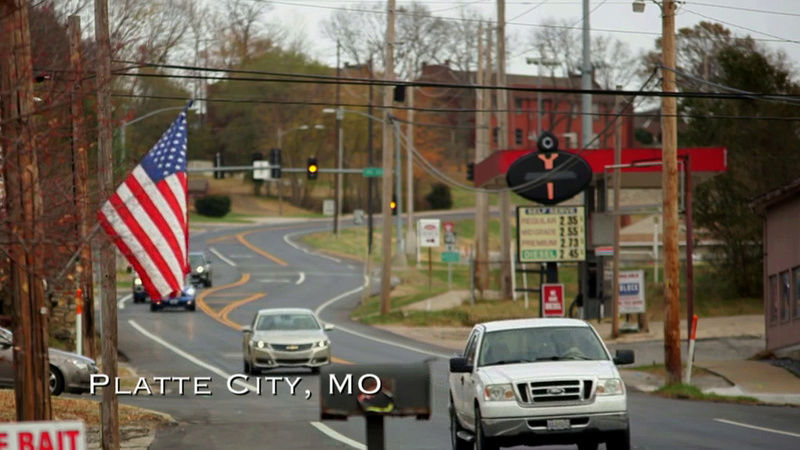 I've never heard of this murder before.
Watching it I had no idea what was going to happen.
*spoiler warning*
if you would like to first watch this I'd recommend read no further, then watch it and come back
*spoiler warning*
actual crime scene of her murder
this is a dramatization of the murder with an actress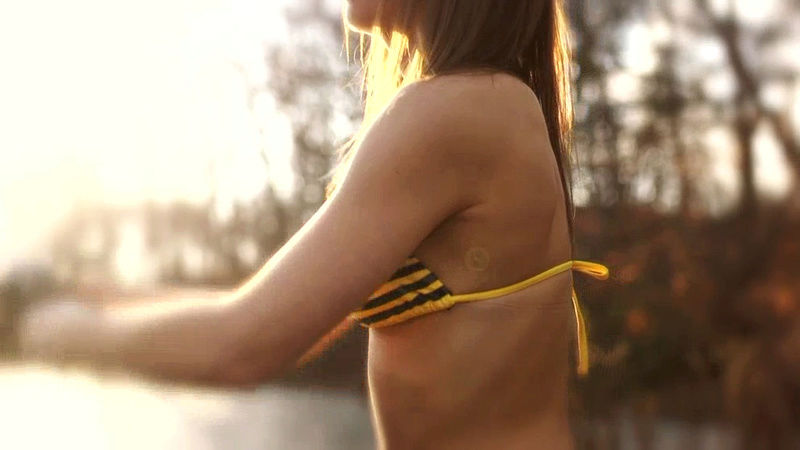 there were traumatic injuries to the back and back of head so they believe her killer struck her from behind with an axe like object
in this area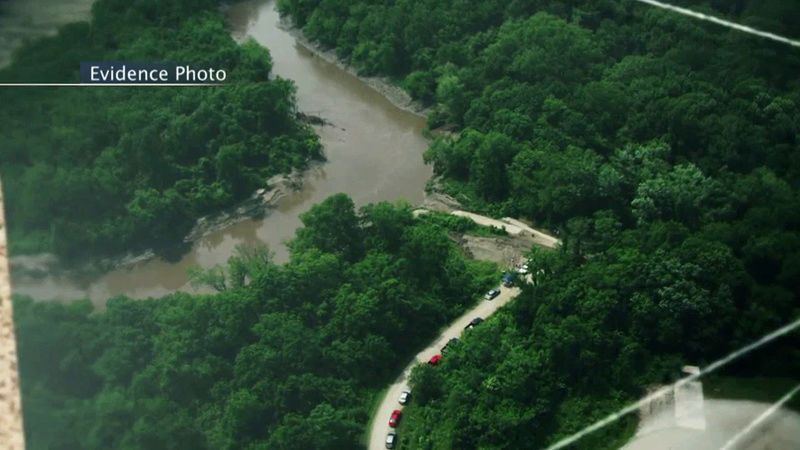 when her dead body was found they found her nude from waist down her bikini bottom removed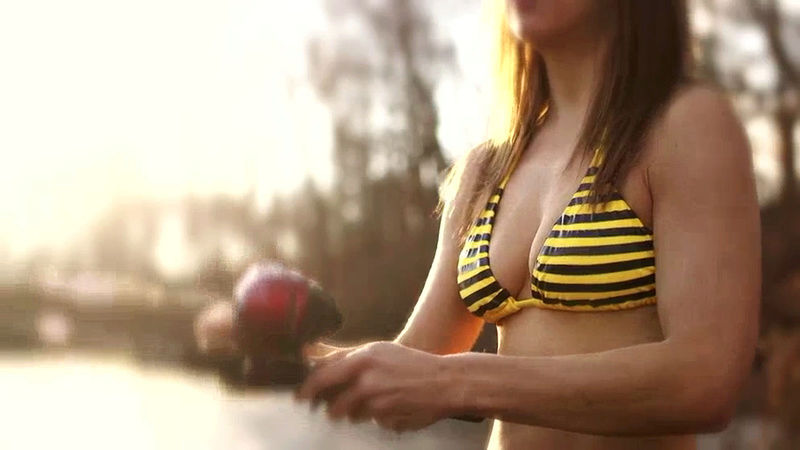 evidence photo of her torn bikini bottom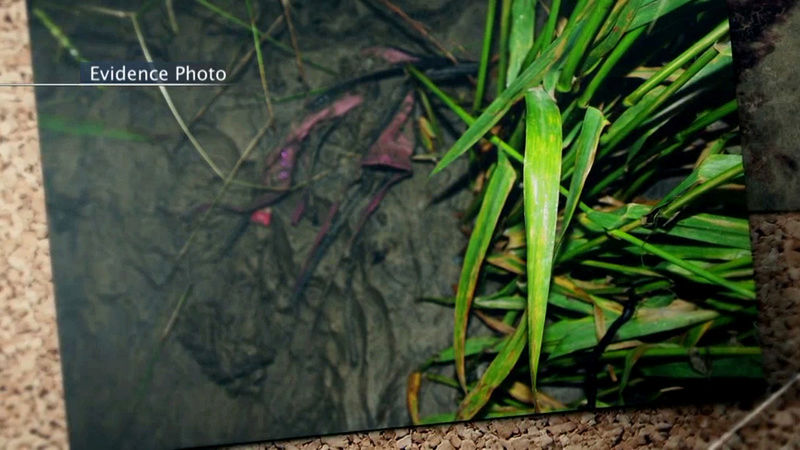 at this point i'm like thinking wow.
a very attractive 22 year old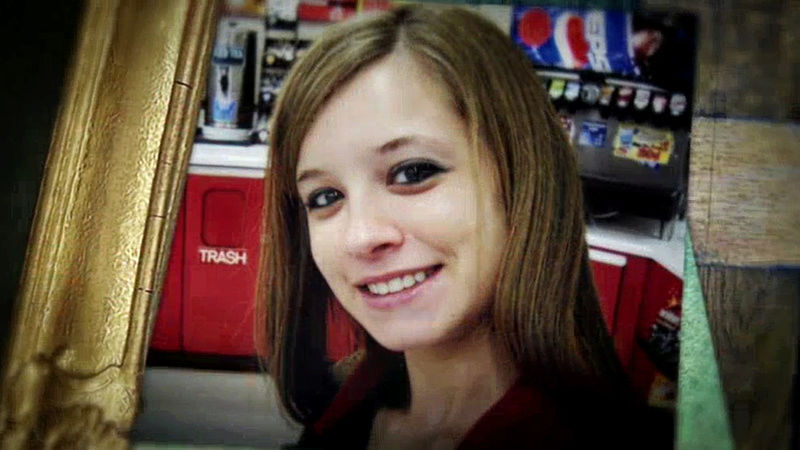 is completely alone, by herself, in a remote location by a river in the woods, wearing a BIKINI
like these 2
what could go wrong?
one thing that surprises me is she is fishing and fishing alone. i fished as a young boy with my family and a couple of friends.
but i only saw boys that were interested in fishing. fishing involves touching a worm and putting it on a hook which grossed out the girls. i dont recall any girls having the slightest interest in fishing.
i lost interest as i got older along with dinosaurs and transformers.
for one thing there are only a couple of fishes i like to eat such as salmon and tuna halibut mahi mahi swordfish. the fish i actually catch using hook and worm, lures, blue gill bass and perch catfish carp, doesn't cut it. i dont think can ever eat carp looks like a giant goldfish eww. and carp and catfish are often from really dirty foul smelling seemingly polluted water with decaying algae gross. might have e coli or tapeworms or something.
and 2, it is hard  hard work to prepare fish. i don't enjoy removing scales cutting into bone and perch esp had lots of bone making eating it not fun.
i do think lures and fly fishes can be beautiful to look at though.
later in the documentary her father said he missed fishing with his daughter so i guess thats where it comes from.
but then wearing a bikini ? granted it was warm on May 31, 2011 and she was by a river i guess you could also go swimming when you're bored of fishing, if u don't mind the risk of brain eating amoeba or drowning. but being a very attractive 22 year old wearing a bikini alone, can be bait for a different kind of thing a sexual predator.
when i heard she was killed in a fishing spot, i said huh sounds familiar. i've heard this before.
oh yeah now i remember.
http://jbrwdi.forumotion.com/t1267-safety-thoughts-on-swamp-murders-deadliest-catch-32-year-old-mark-mueller-kent-heitholt

from time to time i watch crime documentaries

i just saw Swamp Murders Deadliest Catch S05E05 about murder of 32-year-old Mark Mueller'

by – Jared Fitch and Harold Hains III

like 99% of the crimes on ID channel, I have never heard of this crime nor encountered it ever.

the show starts by having a white male being beaten to death.
Swamp murders is another quality ID show.
32-year-old Mark Mueller was a white male who was fishing (!) by himself when he was beaten with a baseball bat and killed by Hains and Fitch.
Hains and Fitch wanted to rob him. They didn't find much money in his wallet but they did end up stealing his pickup truck and his fishing tackle box, which was recovered when they were caught.
So 32-year-old Mark Mueller in Waukegan Illinois and 22-year-old Alissa Shippert in Platt City Missouri were both attacked and killed when they were fishing alone, by themselves.
In the case of  32-year-old Mark Mueller robbery and perhaps cruelty was the motive.
In the case of 22-year-old Alissa Shippert it was sex, but they did not recover semen or any evidence linking her killer to her.
During the show they went through several suspects, the family pointed to her ex-bf as being upset over being dumped. A fireman was also investigated as a suspect. Her coworker at the convenience store was also questioned.
They ran out of leads and had no forensic evidence such as DNA.
Later a young woman was knocking on a door in a neighbor of her apartment she was bleeding profusely. She was disemboweled, her intestines was spilling out, literally. 911 was called. Some time later she actually survived and she said
by this psychopath
attacked her. Quinton also was Alissa's coworker. Under questioning he confessed both to attempting to kill this unnamed woman who survived and to killing Alissa. He gets life without parole. It was emphasized the confession was important since a lot of possible evidence could have been washed away, the bikini was fished out of the mud and had no usable DNA.
Quinton was a budding serial killer and had plans to kill another female, which was discovered in his residence.
32-year-old Mark Mueller in Waukegan Illinois was attacked and killed by 2 white males while fishing
22-year-old Alissa Shippert  in Platt City Mo was attacked by a white male while fishing.
for me the take home point is that fishing alone can result in you being attacked and killed. if you're a guy, even fishing tackle box might be worth stealing.  
Quinton and Alissa both worked at the same convenience store and knew one another and Quinton was friends with the woman he attacked and disemboweled.
from this crime to crime of abigail williams and libby german to the Worcester County, Massachusetts murders Molly Bish and  Holly Piirainen in a forest  i'm thinking forests are kinda dangerous lots of predators lurk there. i've given up finding bigfoot myself. when is primal rage coming out?

_________________
If you only knew the POWER of the Daubert side

redpill




Posts

: 3661


Join date

: 2012-12-08




---
Permissions in this forum:
You
cannot
reply to topics in this forum