Fri Mar 16, 2018
two days ago i discuss the death of Stephan Hawking.
yesterday the death of Toys R Us
today i click on news and featured is
Mariam Moustafa 18 beaten to death by an all girl gang (!)
before the attack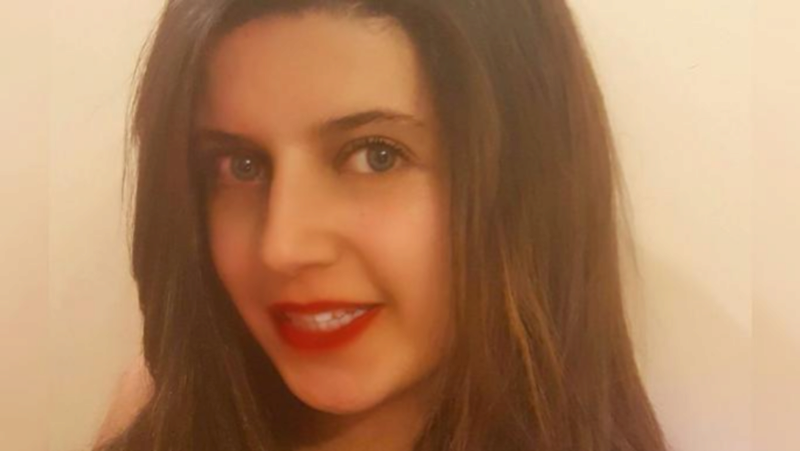 after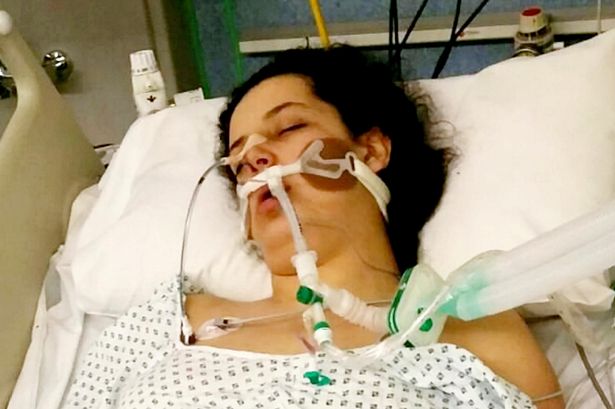 she died in UK hospital Wednesday, March 14 2018
Detectives are investigating the death of an 18-year-old Egyptian student, who was beaten by 10 girls in Nottingham, UK.

Mariam Moustafa was attacked by the group of girls outside a shopping centre while she waited for a bus on the evening of Feb. 20.

The engineering student was rushed to Nottingham City Hospital and placed in an induced coma but died on Wednesday, March 14.

Moustafa's mother Nessrin Shehata told Egypt Today that the group attacked her daughter when they saw her walking alone in the street, dragging her about 20 meters.

She said, "She managed to get up and run towards one of the buses, but they went after her and started to beat her again.

"Just one man tried to defend her, but no one else tried to interfere".

A 17-year-old girl was arrested on suspicion of assault occasioning grievous bodily harm and was subsequently released on conditional bail.

A Home Office post-mortem examination is due to take place.

Mariam is understood to have suffered from bleeding in the brain as well as a stroke during the attack.

She was reportedly punched several times before she was further verbally assaulted after getting onto the number 27 bus.

Mariam was originally discharged from the hospital, but started to deteriorate at home and was rushed back to the hospital.

Her sister, Mallak, 15, said previously: "We are very upset about what has happened,

"She is such a kind, ambitious person and one who was running after her dreams of being an engineer.

"We don't understand who would do this to her, she is very quiet and never gets involved in any problems."

Moustafa's family believe the attack was racially-motivated, with her mother saying in the video that the same group of girls had "abused" her daughter four months previously.

"We went to the police station and issued an official complaint; however, nothing happened," she said.

However, Nottinghamshire Police said they are aware of social media posts claiming the attack was racially motivated but they are "keeping an open mind," reported Metro.

They said in a statement, "We would like to reassure the community that we are treating this incident very seriously and we are working hard to establish the circumstances.

"We are also giving support to Mariam's family at this very difficult time."

Police are appealing to the public to help with their enquiries.

Detective Chief Inspector Mat Healey said, "We know there were a lot of people standing at the bus stop when the assault happened and we're urging them to please come forward with any information which could help us."

ref

https://www.theepochtimes.com/egyptian-student-18-dies-after-being-beaten-to-death-by-gang-of-10-women_2467742.html
so in the UK a "gang" consisting solely of girls, attacked her, 10 girls, and beat her to death, another girl.
Sounds to me like an all female version of Lord of the Flies.
I'm curious as to what race these girls were. i have a theory
the take home point is all girl gangs do exist, including the UK. Girls can beat you to death, causing brain bleeds. And fighting 10 girls at once is a deadly proposition.
Girl on girl violence does happen.
Mariam Moustafa age 18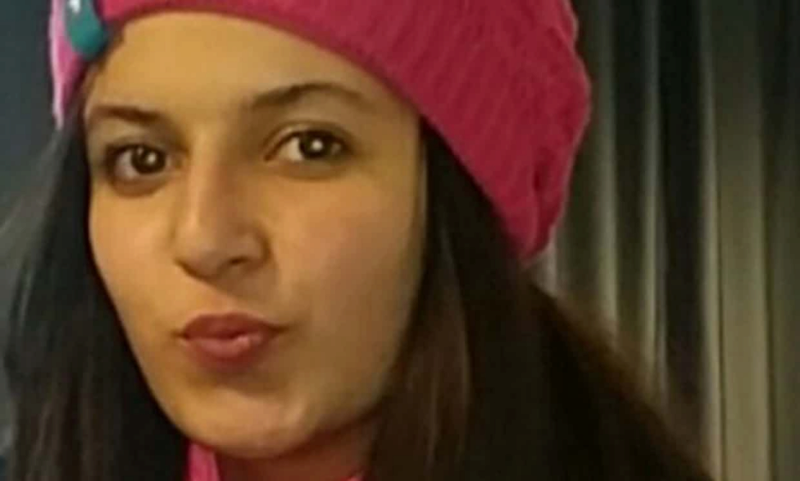 died from 10 girls beating her up.
more info
news wrote:
Heartbroken family have told how they believed the attack on the 18-year-old was racially motivated after the Egyptian-born teenager was targeted by the same group of girls the previous month.

But her family say it is also possible that the female yobs - thought to be a gang of 10 - may have confused Mariam with a similar-looking girl who had been taunting them online.

It is thought that the gang were being taunted on Instagram by someone using the name "Black Rose" - a name the family originally thought was a racial slur.

Her dad Mohamed told The Sun Online: "They called Mariam 'Black Rose'. She said, 'that's not me, I am not Black Rose, I am Mariam.'"

Sister Malak, 16, added that she and her sister had previously clashed with the girls in August last year "because they said we were staring at them".

She added: "She recognised them from the first attack and tried to walk away but they started shouting at her and followed her.

"They called Mariam 'Black Rose' because someone on social media with that name had been arguing with them.

"I think it was Instagram.

"But Mariam said it wasn't her and they called her a liar and started to attack her.

"Then they started to push her and hit her and she ended up in a coma and died.

"I don't understand why this happened because Mariam didn't have a problem with anybody.

"She was a kind girl and didn't cause any trouble."
When questioned about whether or not mistaken identity could have played a role in the student's death, a Nottinghamshire Police spokeswoman said: "We cannot comment on specifics because this is an active ongoing investigation and proceedings are active.

"With regards to the motive, we are keeping on open mind."

Her family had previously criticised police for failing to investigate the previous attack and on Mariam and her younger sister, which left Malak with a broken leg.

They claimed she would still be alive if arrests had been made at the time and also said doctors sent her home after the fatal assault despite her being in agony.

Engineering student Mariam was readmitted and left in an induced coma. She died at Nottingham City Hospital on Wednesday.
sounds like what started on social media spilled over into real world violence
insulting people on social media instagram can result in them hunting you down and killing you
no arrests made
apparently a case of mistaken identity. a case of all muslim arab women look the same.
they all look the same. many say blacks orientals indians all look the same to.
i'm just the messenger here.
if thats the case it reminds me of the Rachel Wade killing Sarah Ludemann over social media facebook posts all over her black boyfriend.
it scares me that maybe I look like a guy that another group of people are feuding over social media. then i get murdered over a case of mistaken identity. maybe i have the same name or same looks as someone they badly want to kill

they then murder me thinking they murdered someone else

for the record i'm not "black rose" i dont even live in the UK.
reminds me of Terminator 1 where the terminator hunted down everyone named Sarah Connors.
in high school i took honors english courses leading up to AP english and we read Lord of the Flies by William Golding and about how boys left to their own devices will kill one another.
which i think is true. i don't deny if you had a large all boys group on an island for years on end it would probably degenerate to murder.
but of course one obvious issue that was raised was if you had an island composed solely of girls, what would the outcome be? would all girls left to their own devices form gangs and start warring and murdering one another? i didn't ask but i kept quiet and also wonder how these girls manage during their periods, on an island without modern products like pads and tampons. would there be menstrual synchrony? its basically a naked and afraid challenge.
of course some feminazi minded girls would say girls would cooperate and live a perfect society with no boys. a world without males is a society of peace and harmony.
well there's Mariam Moustafa 18
safety lesson if 10 girls in a gang attack you, even without guns knives or baseball bats, they can murder you like Mariam Moustafa 18 with just their fists and kicks. i wonder how they would fare against Bruce Lee.
the news said they killed Mariam using only their fists.
not all girls are good. some are deadly women
girls, 10 of them, can beat you to death and cause fatal brain bleeds with using just their fists.
and you might look like some muslim they are feuding over on social media

_________________
If you only knew the POWER of the Daubert side

redpill




Posts

: 4026


Join date

: 2012-12-08




---
Permissions in this forum:
You
cannot
reply to topics in this forum