Fri Mar 23, 2018
i just clicked on yahoo news and....
41-year-old Kevin Sharp; his wife, 38-year-old Amy Sharp; and their children, 12-year-old Sterling and 7-year-old Adrianna.  have been found in a rented condo in Mexico bodies found Fri March 23, 2018
cause of death unknown autopsy pending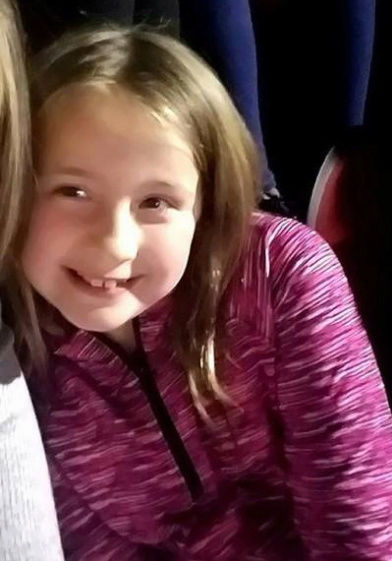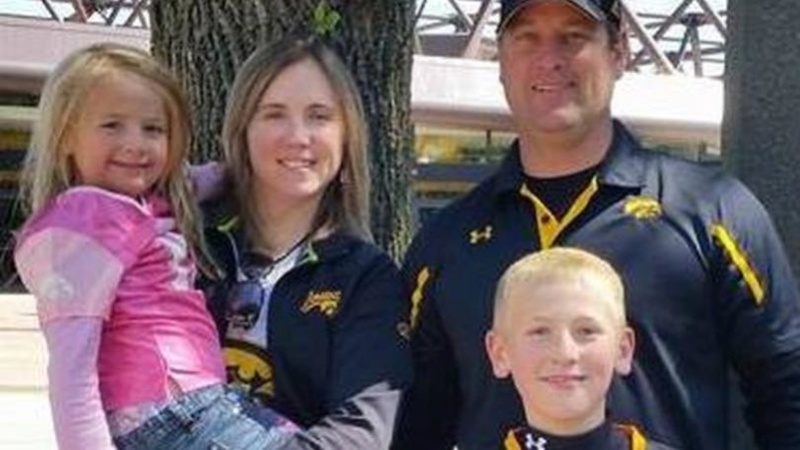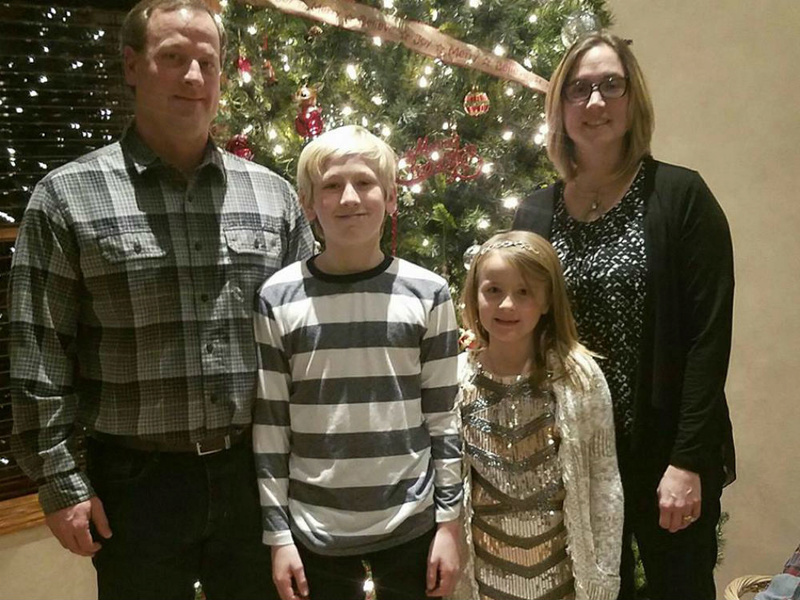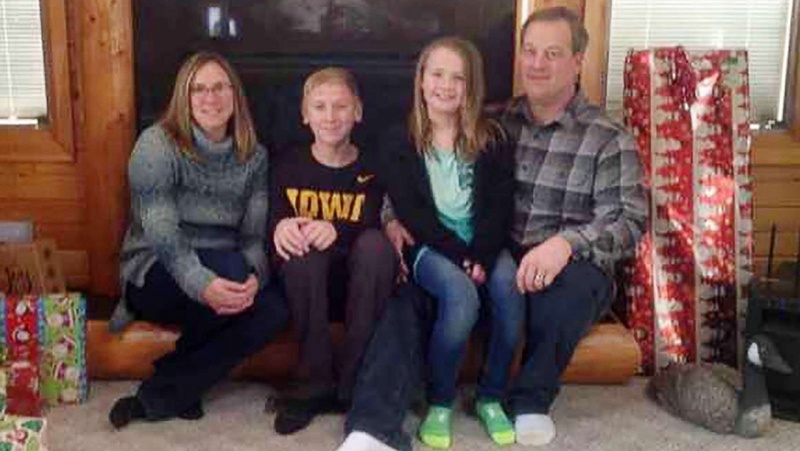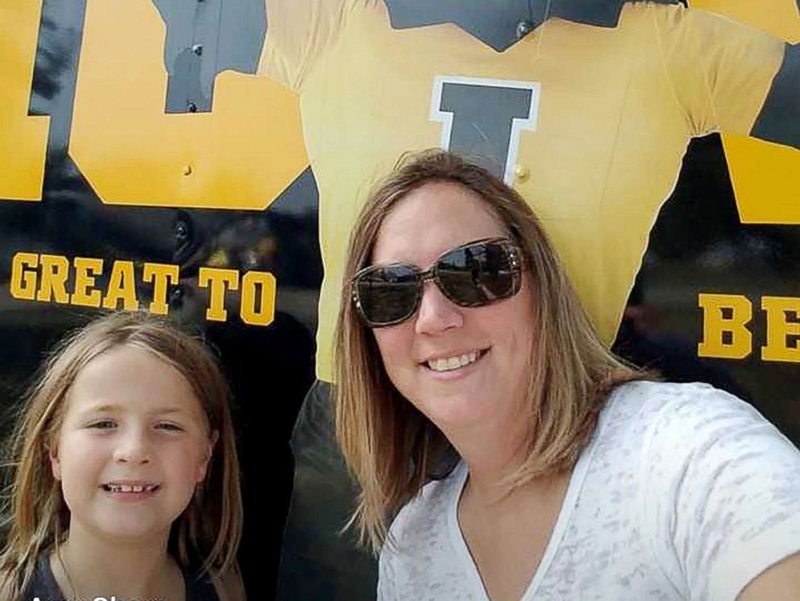 CRESTON, Iowa (AP) — The bodies of an Iowa couple and their two children were found in a rented condo in Mexico on Friday, though it wasn't immediately clear what caused their deaths, according to investigators.

The family was reported missing by relatives in their hometown of Creston, Iowa, earlier in the day, about a week after the family left for vacation. Creston police contacted the U.S. Department of State, and the bodies were found during a welfare check at the condo in Tulum, on the Yucatan Peninsula.

In Mexico, the Quintana Roo state prosecutors office tweeted that the bodies were found in a tourist compound. The office said that "no signs of violence were found on the bodies or in the room," though authorities said it wasn't immediately clear what caused the deaths. Autopsy reports were pending.

Iowa authorities identified the family as 41-year-old Kevin Sharp; his wife, 38-year-old Amy Sharp; and their children, 12-year-old Sterling and 7-year-old Adrianna.

Reached Friday, the developer of the condo complex where the deaths occurred declined to comment.

The Creston News Advertiser newspaper in Iowa reported that the family flew to Cancun, Mexico, on March 14. According to her sister, Amy Sharp texted their mother the next day to say they'd reached Tulum, but relatives hadn't heard from the family since then.

The sister, Renee Hoyt, said the Sharps were scheduled to return to the U.S. this week. They were scheduled to depart from the Cancun airport on Wednesday and fly to St. Louis on a non-stop flight. The family had planned to then drive about 200 miles (322 kilometers) to Danville, Illinois, to watch a basketball game Thursday, Hoyt said.

When the family didn't arrive in St. Louis, family members contacted authorities, she said.

https://apnews.com/8d357d349a264a9ca95a8d3dcda4aa2a/Investigators-say-missing-Iowa-family-found-dead-in-Mexico
no signs of violence. my guess is CO poisoning.
so if i visit or vacation in mexico will i die?
whole family died Adriana is youngest to die at mere age of 7
Adriana at age 7 went to Cancun, something most go in their college years, yet she died and her life is forever over.
they have cell phones and they can text and make emergency phone calls yet after a text stating their arrive nothing then they are found a week later all dead. depending on exactly when they died, they could have been dead for a week.
that's creepy.
 "no signs of violence were found on the bodies or in the room,"
other possibilities, they all somehow suffocated, a poisonous gas like hydrogen sulfide, mass suicide
poison in their food or drink or even a murder suicide with poison. maybe they have some problems, problems like financial problems or psychological problems and one parent or both decide on suicide by drinking a poison?
so if i go to Cancun, if I go to mexico, will i wind up mysteriously dead?

4 people with cell phones smart phones texting, and all 4 found dead in same condo.
i think if i do visit Cancun Mexico i'll avoid staying in that condo and room.

also reported week of  Fri Mar 23, 2018
also in the news  19-year-old rugby player Mark Dombroski appears to have died from a significant fall and Bermuda police believe it was a tragic accident, in the Bermuda.
Pathologist says US student visiting Bermuda died from fall

A 19-year-old American student who was in Bermuda competing in a rugby tournament died from a fall, with no signs of foul play, an independent pathologist says.

Mark Dombroski, a freshman at Saint Joseph's University in Philadelphia, was found dead Monday in a dry moat at Fort Prospect, the former home of a British infantry garrison.

His injuries were consistent with a fall from a high point, Dr. Christopher Milroy said Thursday. Police have said that Dombroski's body was found 35 feet below a cliff.

There's no evidence to suggest Dombroski was pushed, Bermuda police said.

"The truth of the matter is we may never find out how he came to fall," Superintendent Sean Field-Lament said.

Dombrowski was a member of the rugby team at Saint Joseph's and was on the island to compete in the Ariel Re Bermuda International 7s Rugby Tournament.

The tournament ended on Saturday. According to police, "It then appears that Mark along with friends and family went out to socialize."

According to police, Dombroski was last seen by his family and friends just after midnight Sunday at a restaurant called The Dog House.

https://www.cnn.com/2018/03/22/americas/us-student-found-dead-in-bermuda/index.html
police found no signs he was pushed. not clear how much if any alcohol or drugs in his sytem.
speculation was he was texting on the cell phone and didn't notice a drop and fell from a great height to his death.
so traveling can result in your death, in this cases in Mexico for a family of 4, and 19 rugby player in Bermuda.
i plan to follow up on how the sharp family died, cause of death. sounds like CO poisoning to me.
they stayed in a resort though, surprised other patrons didn't die from CO
update

American family who died in Mexican condo inhaled 'toxic gases ...
ABC News-19 hours ago
An autopsy performed on the Iowa parents and their two children who went to sleep inside of a Mexican condo and never woke up died by inhaling toxic gases, according to a press statement from Quintana Roo state attorney general's office. Kevin Wayne Sharp, 41; his wife, Amy Marie Sharp, 38; Sterling ...
American family vacationing in Mexico died from gas asphyxiation ...
whole family wiped out on a dream vacation died from toxic gas. wow. better be careful about that when in mexico.
Adriana died at 7 from poison gas. wow.

_________________
If you only knew the POWER of the Daubert side

redpill




Posts

: 3661


Join date

: 2012-12-08




---
Permissions in this forum:
You
cannot
reply to topics in this forum