Justine Damond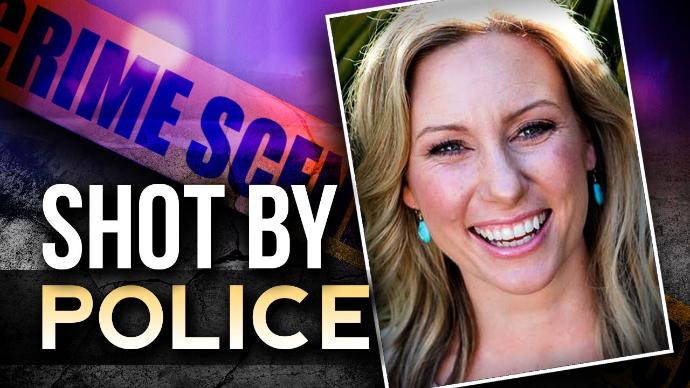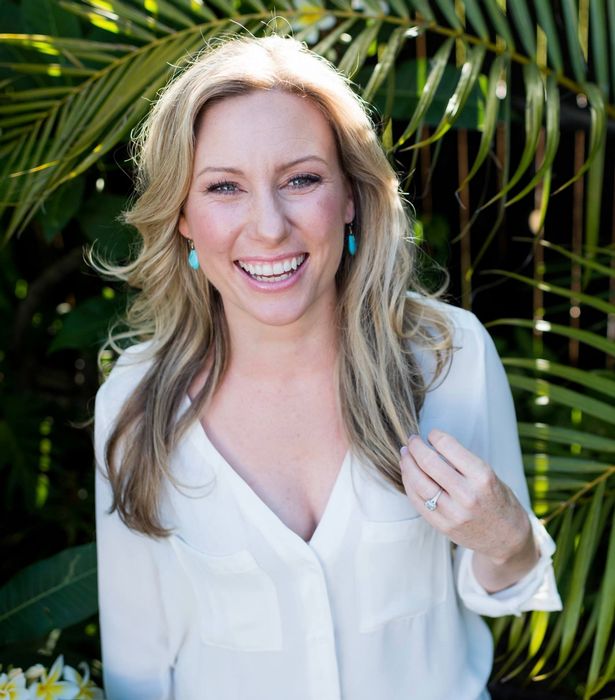 here she gives a spirituality lecture
she has an australian accent but everything she says is 100% comprehensible
so she's an Aussie woman who end up in Minneapolis Minnesota of all places where she was shot and killed
the update on  Justine Damond  is that
Officer who fatally shot Justine Damond is charged with murder

Officer who fatally shot Justine Damond is charged with murder
NBCNews.com-Mar 20, 2018

Police officer Mohamed Noor fatally shot Justine Damond last July. City of Minneapolis. "The federation isn't privy to the details of the criminal case and cannot comment on specifics of the case," the statement said. "We respect the criminal justice process and wait for the case to proceed before making ...
Justine Damond shooting: US policeman charged with murder

BBC News-Mar 20, 2018

Minneapolis police officer Mohamed Noor turns himself in on murder ...
Highly Cited-Minneapolis Star Tribune-Mar 20, 2018

Ex-Minneapolis police officer charged in Justine Damond killing ...
NBCNews.com-Mar 22, 2018
Former Minneapolis Police Officer Mohamed Noor leaves the Hennepin County Public Safety Facility with his attorney, Thomas Plunkett, after posting bail in Minneapolis on Wednesday. Jeff Wheeler / AP. When Noor and Harrity arrived, Damond walked toward their SUV, police said. Harrity, who was at the ...
Fired Minnesota police officer charged in fatal shooting of Justine ...
New York Daily News-Mar 22, 2018
MINNEAPOLIS - A fired Minneapolis police officer charged with murder in the fatal shooting of an unarmed Australian woman is free on bail. Mohamed Noor and his attorney, Thomas Plunkett, walked out of the Hennepin County Jail around 9:45 p.m. Wednesday after posting $400,000 bail following his first ...
legal eagles have said it is unlikely they will be able to actually convict Noor since Noor can most likely convince a jury he had reasonable fear for his life.
also worth noting
Justine was originally from Sydney Australia.

Mpls. could face record payout if Damond family sued
Minneapolis Star Tribune

since money is involved i'm sure they will figure it out, but her Australian family in Sydney may file a wrongful death suit against Minneapolis  and win a record payout.
I wonder how I would figure it it if say my loved one was killed in Australia by Australian police. Since it is police I'm sure they will pay out, but what if it was a private individual? say a poor person. and you're from Australia.
a lingering mystery
what all started this was Justince's insistence she heard what sounded like a woman being raped near her residence so that is why she called 911. to report a rape.
Officer Noor and his partner saw no such rape, and other officers scoured the scene, found no evidence of rape and no one else heard it or corroborated Justine's concerns.
so was a woman being raped? or did Justine misheard something ? perhaps a movie or porn? perhaps it was a hallucination? maybe a couple making out?
kind of remind me of UFO  stories where only 1 person saw the UFO but no one else in the neighborhood did. on unsolved mysteries and others only 1 person might hear the sound, investigate and then they see a UFO. what happened to Justine kinda sounds like that, although to her it sounded like a sexual assault
what if a woman was raped and murdered just as Justine heard? now we have another mystery.
Ms Damond ran her meditation workshops at the Lake Harriet Spiritual Community, which paid tribute to her in a Facebook post.

"We are so sad to report the tragic shooting of Justine Damond," the community's post said.

"Justine was one of the most loving people you would ever meet. We can't even imagine LHSC without her."

Ms Damond is believed to have been living in the US for at least the past three years.

Don Damond's son Zach Damond, told The Star Tribune the woman "heard a noise in the alley and called the police".

"My mom is dead because a police officer shot her for reasons I don't know, and I demand answers," he said.

"America sucks," he added.

http://www.smh.com.au/world/australian-woman-killed-in-police-shooting-in-minneapolis-reports-20170716-gxchas.html
how would Australian police have handled this? here in the us the bad guys might have guns so there's is that. and in the US police officers are routinely gunned down and killed by bad guys with guns.
sometimes i wonder if i should move to Australia. but i'm so used to driving on the right side. and there's a good chance an australian snake spider slug or murderer might kill me. i might eat a berry that an aussie slug was sliming over and get some crazy lungworm infection that kills me or severely disables me.
australia has lots of cool mysteries, cool crimes and ufo and yowie's. and phoebe timmins and michelle dougan, who likes to bet at race horse tracks.
i hope australia does a documentary on eloise worledge and adelaide oval abduction Joanne Ratcliffe and Kirste Gordon
time travel is obviously impossible. but what i learned from justine is slapping a police car responding to a potentially dangerous situation can result in you getting shot by the responding police officer
personally i'd stay in the house even before this happened, just in case there is a bad guy with a gun out there. i'd still look out through my windows but i'd stay inside my home where it's safe.
It seems that Justine wanted to meet the officers so she could take them to where she heard the noise, obviously that was a mistake that costed her life. I'd ask they meet me at the front door, not meet them in a dark alley.
i do wonder if one day i'll make a split second decision similar to Justines that results in my death, that in hindsight was a mistake.




_________________
If you only knew the POWER of the Daubert side

redpill




Posts

: 4026


Join date

: 2012-12-08




---
Permissions in this forum:
You
cannot
reply to topics in this forum