it's time travel tuesday
i learned there is some recent news articles on the Adelaide Oval abduction on August  25 1973
AFAIK there has never been a documentary on this. it has never been solved. still i'd like to see a documentary
Crime investigation Australia is my fav, and Sensing murder is also entertaining
here are some new photos of  Kirste Gordon (born 1969)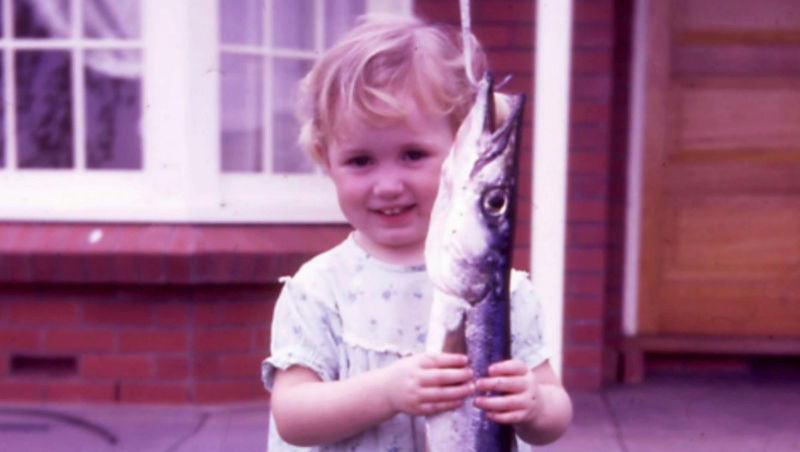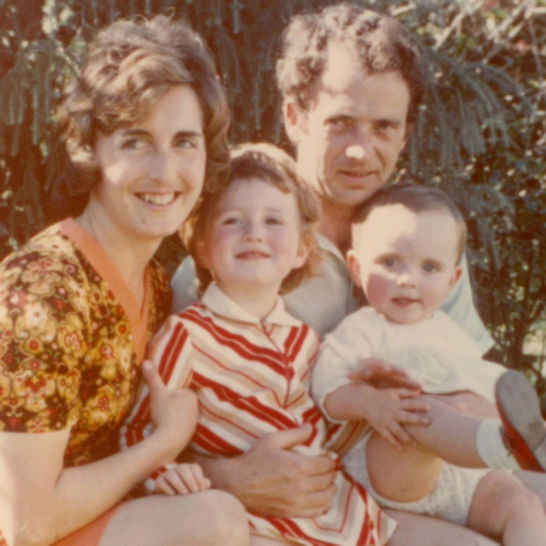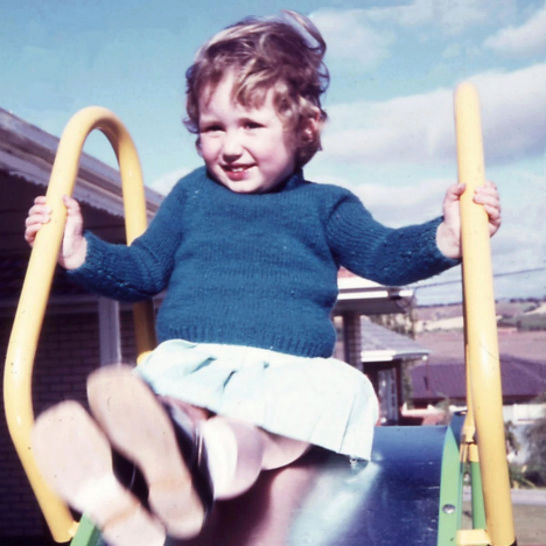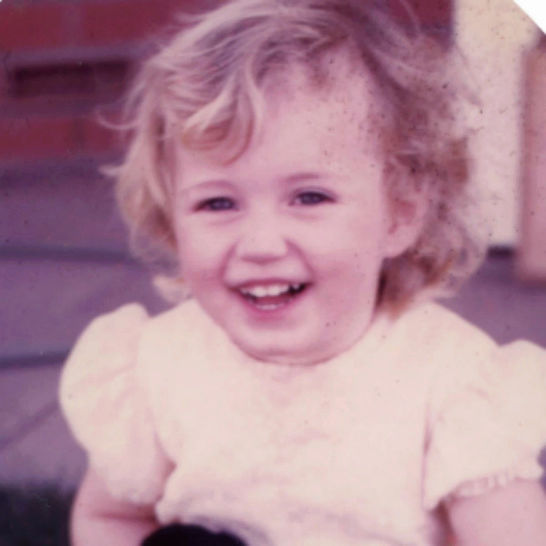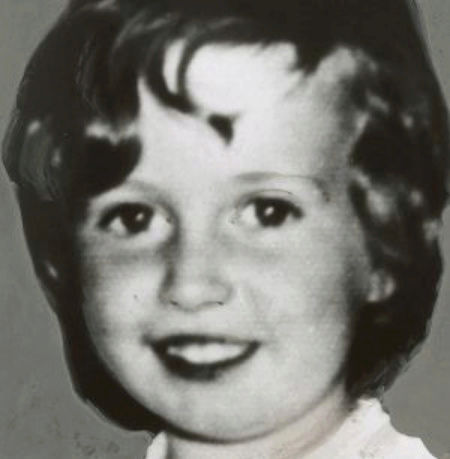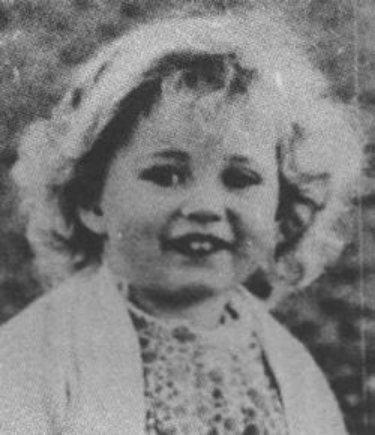 photos of  Kirste Gordon and Joanne Ratcliffe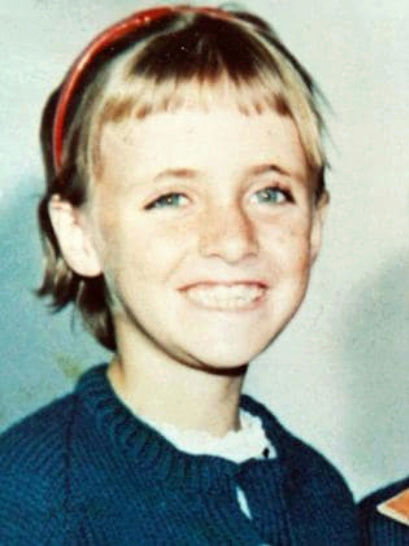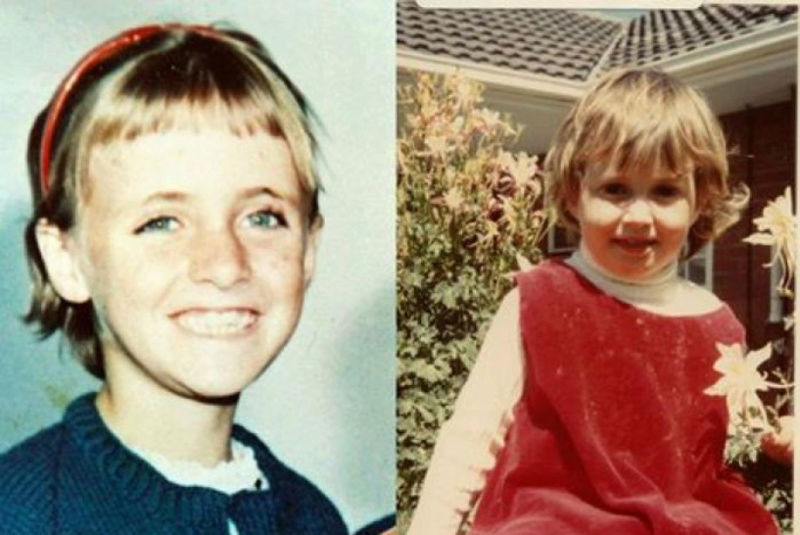 background

Joanne Ratcliffe (born 1962)[2] and Kirste Gordon (born 1969)[3] were two Australian girls who went missing while attending an Australian rules football match at the Adelaide Oval on 25 August 1973. Ratcliffe and Gordon's disappearance, and presumed abduction and murder,[1] became one of South Australia's best known crimes. The presumed murders are sometimes thought to be related to the Beaumont children disappearance in 1966.

Disappearance

Kirste Gordon had been at the football in the care of her maternal grandmother while her parents were visiting friends in the Riverland.[4] Joanne Ratcliffe had gone to the football with her parents Les and Kathleen Ratcliffe, and a family friend, "Frank".[5]

Ratcliffe's parents and Gordon's grandmother had allowed the two girls to go to the toilet together. The Ratcliffe family rule was that children were not to go to the toilet during the breaks in the game or during the last quarter.[5] Ratcliffe's father told the Coroner's Court in 1979 that his daughter had been to the oval dozens of times, that she would not have left the oval voluntarily, and that she knew how to use a telephone and call an emergency number. He said she had not met Gordon before that day, and he did not know her parents. They were seen several times in the 90 minutes after leaving the oval, apparently distressed and in the company of an unknown man, but they vanished after the last reported sighting.[1]

Investigation

Witness reports led police to believe that they were abducted by a middle aged man.[6][7] The police sketch of the man last seen with the two girls resembles that of the man last seen with the Beaumont children.[8]
Suspects
Many of the suspects in the Beaumont children disappearance are also suspects in the Ratcliffe and Gordon case. Another possible suspect is Stanley Arthur Hart (died 1999). Properties previously owned by Hart (one in Prospect, one at Yatina in the Mid North) were investigated in 2009 and again in 2015.[9][10] He reportedly rarely missed a North Adelaide match so was likely at the game, and was revealed a decade after the match to be a child abuser.
not included in this article is a possible lead Robert McMahon, 73
Robert McMahon, 73 wrote:
Mr McMahon claims that late on the afternoon of August 25, 1973 he was sitting in his room watching a VFA football match on TV when he "heard a racket" out the back of the house.

"I went to check and there was one of the borders coming in and he had two children with him," he said.

"He had the little one under his right arm and the other one was ahead of him.

"He walked them around in a circle in front of us (four or five men) laughing and joking.

"He said the kids were his grandchildren but when the older one went to speak he told her to 'shut up' and not say anything.

"I can still see the taller girl now as she walked passed me."

"It was all very weird,"

Mr McMahon, who was 33 at the time of the girls' disappearance, went to the kitchen area of the boarding house where he said he watched the man drag the small girl to the back of his van that was parked in a laneway.

"He threw the little one in roughly and motioned to the bigger one to jump in," he said. "He slammed the back door and then locked it.

"It's not the way you treat your grandchildren."

Mr McMahon said he was so concerned he returned to his room and did sketches of the girls, Scotty and the van.

He said he rang police the next day when news broke of the possible abductions.

"When I saw the photos I knew for sure it was those girls that I'd seen." he said.

"But the police said they had hundreds of sightings and would get back to me."

He claimed they never did. He said he rang police a week later and then again around the first anniversary of the abductions with the same result. He said he didn't pursue it further out of frustration.
it sure does look like them, if this story is 100% truthful, if they followed it up at the time perhaps they identified Scotty and these two girls and perhaps Scotty  as a fan of case linkage, yeah   likely the perp involved in Beaumont children disappearance is also a suspect in this case, based on similarity.
Kirste Gordon and Joanne Ratcliffe Adelaide Oval abduction on August  25 1973
Mr McMahon claims that late on the afternoon of August 25, 1973 he saw those 2.
that's perfect for timeline
so 2 mysteries would be possibly resolved.
of course it's possible someone entirely unrelated to the suspect in Beaumont children disappearance abducted these two.
if true I can't imagine what Scotty may have done to those 2.
I find it surprising that someone would abduct Kirste Gordon and Joanne Ratcliffe in a game, with thousands of people there and plenty of witnesses, but only a handful came forward.
I suspect that as Kirste Gordon and Joanne Ratcliffe were approaching the bathroom, the perp simply grabbed Kirstie who was only 4 at the time and simply walked out, and Joanne Ratcliffe pursued her. What I am not entirely clear is how Joanne Ratcliffe was also abducted, and why she didn't return to her parents or to security to report Kristie's abduction. Joanne Ratcliffe was 11 at the time. Somehow Joanne Ratcliffe was also most likely placed in the perp's vehicle and driven off.
I'd say this is a good case for Sensing Murder psychics. only they can be given as much photos and info as they want.
the Sensing Murder psychics can work together and be offered as much info as they want, driven to places, photos, anything. The goal is to recover their remains.
Joanne Ratcliffe younger sister Suzie is still alive. they need to get her DNA and Kristie Gordon's parents, who are also still alive for possible DNA match should remains ever be recovered.




_________________
If you only knew the POWER of the Daubert side

redpill




Posts

: 4026


Join date

: 2012-12-08




---
Permissions in this forum:
You
cannot
reply to topics in this forum