I'm a Johnny come lately when it comes to  JonBenet Ramsey. I've heard of her but had no particular interest in the case, until I took a course in linguistics and decided to write a paper on forensic linguistics, combining an interest in forensics with linguistics.
I found a textbook on forensic linguistics  Forensic linguistics
By Gerald R. McMenamin, Dongdoo Choi
then researched on Jonbenet and found a forum called websleuth
My very first post was dated 04-09-2009, 01:05 AM
that's 9 years ago
the very first person to reply to me was SuperDave
I saw there was lively debate but I wasn't all that interested until a certain chain of events unfolded.
Prior to this, prior to 04-09-2009, I've seen Unsolved Mysteries by Robert Stacks, Monsterquest on History Channel, and shows on crimes, such as on 60 minutes 20/20 Dateline
I knew of the most famous crimes in US history, from OJ Simpson to Unabomber to Zodiac Killer.  My local news was super saturated with the abduction of Amy Mihaljevic, Adam Walsh abduction, John Wayne Gacy, Jeffrey Dahmer, Browns chicken murders. National news included the Colombine massacre.
Some of my favorite movies such as the Fugitive starring Harrison Ford and Tommy Lee Jones was based on the murder of Maryln Sheppard. 60 minutes and 20/20 interviewed Jeffrey MacDonald.
Jonbenet got lots of publicity but I had no familiarity with child pageants.
I like the mysterious Universe, the unexplained. Nazca lines and ancient aliens, Atlantis Bermuda Triangle
One story that I read about on the intersection of crime and the paranormal is mysterious disappearance
Dennis Martin age 6
One mysterious disappearance is Disappearance of Dennis Martin age 6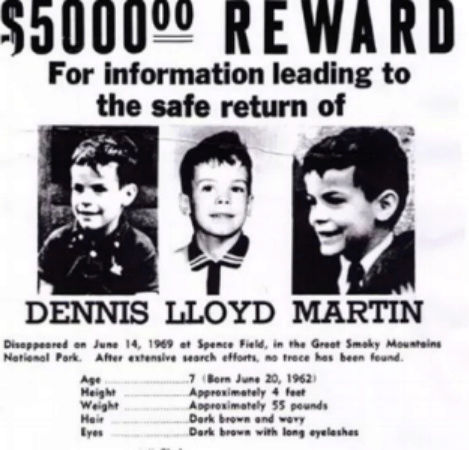 Dennis Lloyd Martin (born June 20, 1962) is an American citizen who disappeared on June 14, 1969 in the Great Smoky Mountains National Park in Tennessee at the age of six. The search effort was the most extensive in the Park's history, involving approximately 1,400 searchers and a 56-square mile area.

Disappearance

Martin, a resident of Knoxville, Tennessee, was visiting the Great Smoky Mountains National Park along with his father, grandfather and older brother on Father's Day weekend in 1969. They hiked from Cades Cove to Russell Field and camped overnight. The next day they hiked to Spence Field near the Appalachian Trail, where they planned to spend the night. Martin disappeared at 16:30 while playing hide-and-seek with his brother and other children; he was last seen going behind a bush to hide, intending on surprising his father at another location. After being missing for about five minutes, his family became concerned and began searching for him. After several hours, they sought help from National Park Service Rangers.[1][2]
Investigation

Search efforts, including a separate search by the National Guard and Special Forces[3][4] found no trace. Heavy rains during the first day's search hampered efforts, [5] and heavy mist the next day.[6] Up to 1,400 people were involved in the search effort, potentially obscuring possible clues.[7] Footprints were found in the area, but dismissed as being Martin's.[8] A shoe and sock were also found.[9] More than a thousand searchers continued to look until June 26, when the search was cut back.[10] The search was abandoned on June 29, after a last search.[11] The search was officially closed down on September 14, 1969.[12]
Aftermath

Martin's father offered a $5,000 USD (equivalent to $33,367 in 2017) reward for information.[13] Psychics, including Jeane Dixon, offered clues, but nothing was found.[14] A few years after, a ginseng-hunter discovered the scattered skeletal remains of a small child in Big Hollow, Tremont. He kept the find to himself until 1985 for fear of prosecution. A subsequent search turned up nothing.[15]

The unsuccessful search for Martin led the National Park Service to review and amend its policies on searches for missing people.[4]
Theories

Three main theories exist about what happened to Martin.[15]

   The first is that he became lost and perished from exposure or some other cause, likely during the first night.
   The second is that he was attacked by a hungry bear (or, less likely, a feral pig) and carried off.[4]
   The third is that he was abducted and taken out of the park by a human. His father is a proponent of the third theory.[16] On the afternoon that Martin disappeared, tourist Harold Key heard an "enormous, sickening scream" and shortly thereafter witnessed "a rough-looking man moving stealthily in the woods" before getting into a white car and driving away, lending credence to the latter theory. Park Rangers and the Federal Bureau of Investigation concluded that there was insufficient evidence to link the sighting to Martin's disappearance, particularly given that Key's sighting was approximately five miles away from where Martin disappeared.[15][4]
I've heard of bigfoot and have been looking for one since I was a little boy.
So it sort of dawned on me Dennis Martin was abducted by bigfoot.
then there's this
David Paulides missing 411 theory is that many disappearances that have happened in forests is due to bigfoot
One movie that I saw was The Blair Witch Project where 3 teens disappear in the woods
If everyone is telling the truth, it's very hard to come up with a mundane explanation for Dennis Martin's disappearance.
Sometimes I wonder why I didn't disappear in the woods, given I was once age 6 and I spent time in the woods to.  

I've even visited and camped in the Smokey Mountains, in a class trip of course
where Dennis Martin disappeared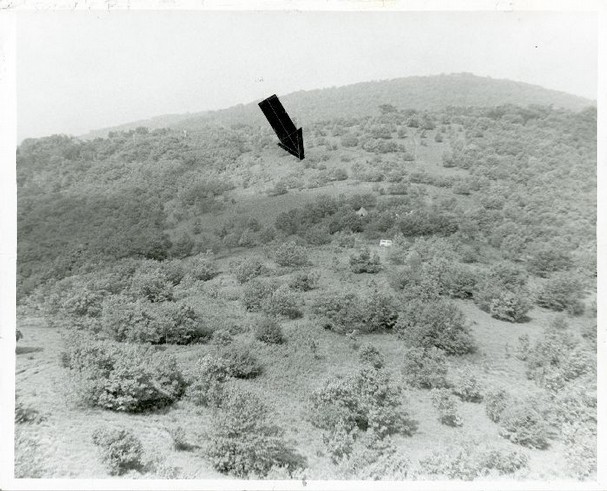 but even being in a school trip is no guarantee.
Trenny Lynn Gibson  16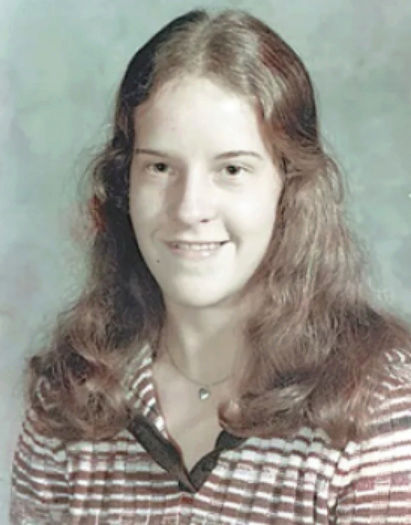 Teresa "Trenny" Lynn Gibson, Disappeared October 8, 1976,Clingmans dome, Great Smoky Mountains National Park, Tennessee

On October 8th, 197616 years old, Teresa  (known as"Trenny") Lynn Gibson went with 35-40 of her classmates from Bearden High School in Knoxville, Tennessee, on a field trip to the Great Smoky Mountains National Park.

The students were hiking around 1.8 miles to Andrews Bald from Clingmans Dome and then back on the Forney Ridge Trail.

The group separated into small groups when they arrived at the trail depending on how fast they could walk. Despite there being such a large group, there was only one teacher supervising, in addition to the bus driver. According to some accounts, no one was informed by the school where they were going until they actually arrived or were on the way to the trailhead.

Trenny hiked with several different sections of her classmates at different paces during the day. She was last seen at approximately 3:00 p.m. near Clingman's Dome, walking on a moderately steep trail with sharp drop-offs and dense undergrowth on both sides and she was said to have left the path to the right after spotting something. She was wearing a blue blouse, a blue and white striped sweater, a borrowed brown plaid heavy jacket, blue jeans, blue Adidas shoes and a diamond and star sapphire ring. Trenny was never seen again and her body never found.

https://www.strangeoutdoors.com/mysterious-stories-blog/2017/10/26/trenny-lynn-gibson-strange-disappearances-from-us-national-parks
story reminds me of Picnic at Hanging Rock
only it's for real.
I have no idea what happened to Dennis Martin age 6 & Trenny Lynn Gibson  16
but now I'm concerned about my own safety.
here is a listverse like article
6 reasons to never, ever visit a national park

The National Park Service turned 100 on Aug. 25, celebrating a century's worth of breathtaking views, towering forests and picturesque landscapes — as well as extremely spooky vanishings, unsolved disappearances and mysterious discoveries of human remains.

From the redwood forest to the Gulf stream waters … this land wasn't made for the weak.

Here are six stories of people who went into one of America's 59 national parks — and never returned.
https://nypost.com/2016/09/02/the-6-eeriest-deaths-and-disappearances-in-americas-national-parks/
Sensing Murder New Zealand recently covered a case from New Zealand which as an American I've heard of but learning about it it sounds a lot like Dennis Martin age 6

Peter Boland age 9

The disappearance of a nine-year-old boy, Peter William Boland, son of Mr and Mrs Neville Boland, of Avon-dale, Auckland, who went missing on the farm of Messrs K. Woods
he was also in the forest when he disappeared September 19, 1957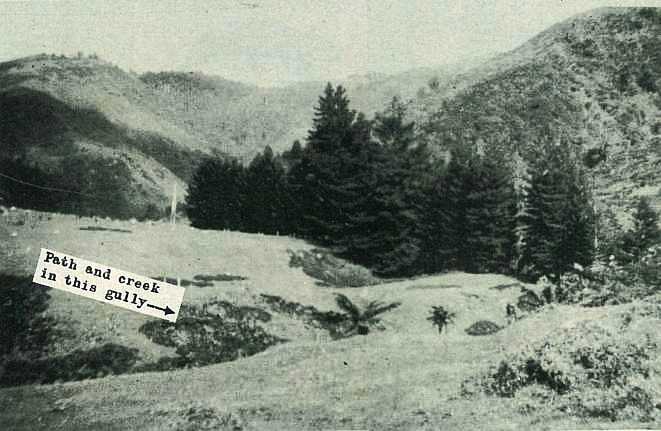 iirc they had a young boy actor depicting Peter Boland.
Dennis Martin age 6 disappeared on June 14, 1969
&
Peter Boland age 9  disappeared September 19, 1957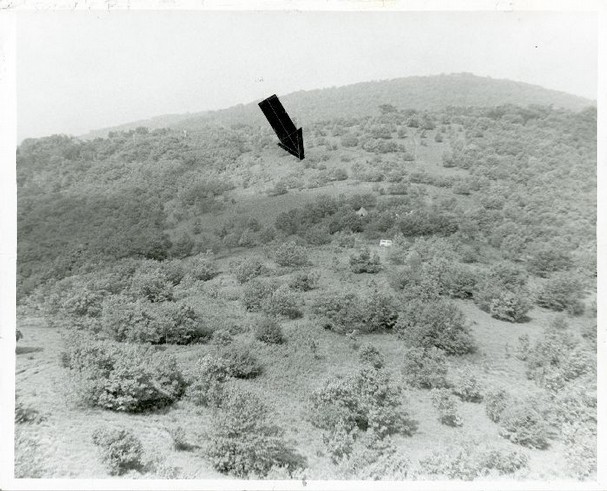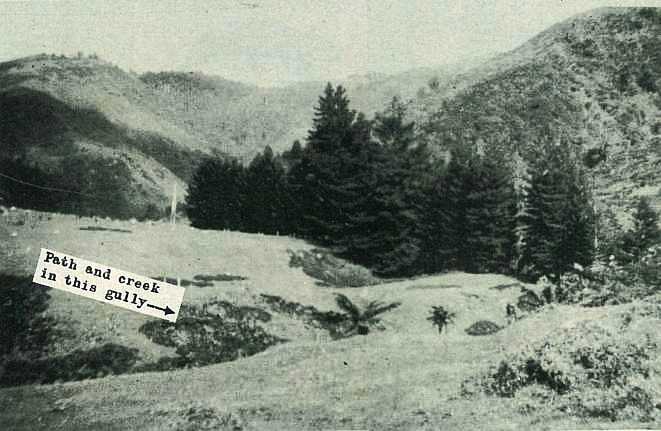 thus far when i've entered the forest i was able to leave safely and alive.
if i were to enter a forest and disappear i wonder what they will say about me on reddit.


_________________
If you only knew the POWER of the Daubert side

redpill




Posts

: 3221


Join date

: 2012-12-08




---
Permissions in this forum:
You
cannot
reply to topics in this forum