i'm writing this Mon Apr 30, 2018 1:14 am
i just checked my news and i got this
monday madness Dr. Marian Antoinette Patterson threats
Dr. Marian Antoinette Patterson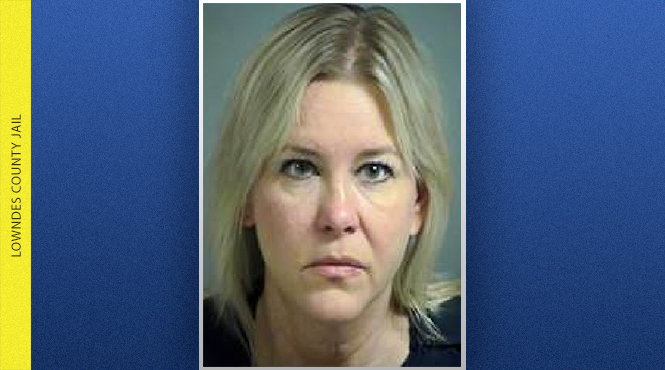 why she's in the news
Georgia Doctor Arrested After Allegedly Threatening to Cut Off Employee's Head and 'Roll it Down a Hallway'

A doctor in Georgia who allegedly threatened violence against her employees was arrested on Thursday.

Authorities initially responded to calls of disturbance against Dr. Marian Antoinette Patterson at her family medical practice facility in Valdosta, Georgia in February after Patterson allegedly yelled expletives at her employees and threatened to "slit their throats," according to a license suspension order obtained and released by an ABC news affiliate in Lowndes Country on Friday.

Patterson was also accused of telling one employee that she would "cut her" from her "throat to private parts," while telling another one of her staff members in her office that she would cut off the employee's head, "roll it down a hallway" and "call the employee's children so that they could see it," the suspension order, filed by the Georgia Composite Medical Board (GCMB) on February 21, said.

During her outburst, Patterson was also reported behaving aggressively towards her employees, grabbing one of them by the arm and refusing to let staffers leave the office. According to the documents, she also threw various items at employees including a reflex hammer and also pulled her "diploma off the wall, threw it on the floor and stomped on it."

Employees told Lowndes County officers Patterson may have been "under the influence" during the time of the incident. She is also suspected of arriving at her practice intoxicated on more than one occasion, documents said.

Patterson's medical license was suspended on March 5 after the GCMB ruled that her practice "poses a threat to the public health, safety, and welfare, and imperatively requires emergency action."

Patterson gained her medical license in 1996 after graduating from the Medical College of Georgia in 1995. Before her February incident, she had no disciplinary citations or allegations of misconduct on her record.

http://www.newsweek.com/marian-antoinette-patterson-georgia-doctor-cut-head-905223
By: Aubrey Brown | WCTV Eyewitness News

April 27, 2018

Marian Antoinette Patterson (Lowndes County Sheriff's Office)

VALDOSTA, Ga. (WCTV) -- A local doctor has been charged with making terroristic threats after she allegedly threatened to slit her employees' throats.

Deputies with the Lowndes County Sheriff's Office responded on February 21 to the medical practice of Dr. Marian Antoinette Patterson in reference to a disturbance.

According to authorities, Patterson yelled at her employees, repeatedly saying she was going to "slit their throats." She told one employee she was going to "cut her head off and roll it down the hallway," and that she would call the employee's

http://www.wctv.tv/content/news/Valdosta-doctor-arrested-after-threatening-employees-481038311.html
it's clear anyone, including even medical doctors, can develop mental health issues, or be plain evil. she may have developed a mental health issue or perhaps she does drugs.
i can get damaged to my brain, and develop mental health issues or some people are inclined towards the Dark Side.
I don't know her personally but it sounds to me she is developing a mental health issue like bipolar disorder or dementia.
My mom has recently been diagnosed with mild early stages of Alzheimer's dementia. She no longer can drive a car, and she is very forgetful. She is still talkative though and her long term memory is intact. She's on donzepril and mementatine, but as additional treatment i am thinking of prayer and church though I'm not a believer, on youtube there are testimonials of dementia being reversed through power of prayer. even if it is just the placebo effect, it still apparently works.
of course as i stated on Friday, in capitalism, a person who is evil and in a position of power and wealth can bribe the political system to work to his or her own advantage. OJ for example used his wealth to pay for lawyers to beat murder of Nicole and Ron Goldman
socialism also has to deal with the problem of evil people in positions of power.
this is a developing story but yeah it seems way out from left field.
update

Marian Antoinette Patterson. (Source: WALB). Patterson's license to practice was suspended last month, due to appearing to be "under the influence while at the practice" on more than one occasion.
sounds like she has an alcohol problem.
if so she's basically throwing away a very lucrative career in medicine as a doctor, a highly respected profession, having spent years in college, medical school, then residency followed by practice.
socialism isn't going to magically turn people into angels. in a socialist worker's party system, socialists will drink alcohol, party, do drugs, rape, abduct children, rob and burglarize, drink and drive, etc.
it seems like only yesterday i was reading how -  Wednesday Apr 25, 2018 12:30 pm actually
Jennair Gerardot, 48 wife took a .357 magnum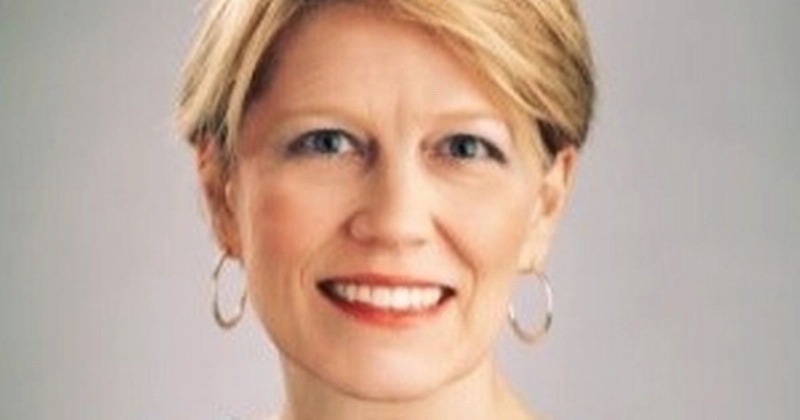 broke into 33-year-old Meredith Chapman mistress home, then waited in her home for her to arrive. as soon as she opened the door Jennair pointed the gun directly into her head and pulled the trigger creating a blood everywhere crime scene.
she then turned the gun on herself.
i bet ID and Oxygen will cover this, on Forbidden Dying for Love, Dateline and other shows.
i of course can easily imagine opening the door to my home one day there's a masked intruder standing there pointing a .357 magnum directly at my face, then pulls the trigger.
then nothing.......
that's what the news reports said is what Jennair Gerardot, 48 did to 33-year-old Meredith Chapman
what other crazy news will be happening this coming week?

always in motion the future is

btw also in my news feed is the yellowstone activity.
i hope yellow stone super volcano doesn't turn into a modern day Mount Vesuvius  and the entire USA and Canada a new Pompeii
yellowstone is possibly overdue for a super eruption
maybe the doomsday preppers are onto something.

all these wars over idi vs rdi on JonBenet Ramsey and justice for JonBenet Ramsey
and perhaps its the doomsday preppers who are correct, though moving to Australia is probably a better idea than an underground bunker with freeze dried food.
a worse case scenario of a yellowstone super eruption could bring usa and canada to a permanent end as we know it.

_________________
If you only knew the POWER of the Daubert side

redpill




Posts

: 3235


Join date

: 2012-12-08




---
Permissions in this forum:
You
cannot
reply to topics in this forum