My news feed has articles on the news that Boy Scouts are allowing girls to join, and are even changing their name to reflect this change.
Apparently the girl scouts are actually not pleased. I thought these were the same organization, like Nike and Jordan, but apparently they are 2 separate organization like Coke and Pepsi, so obviously girls who would have joined the Girl scouts will join the boy scouts.
there are already photos of girls who joined the Boy Scouts
NYC girl eager to join co-ed Boy Scouts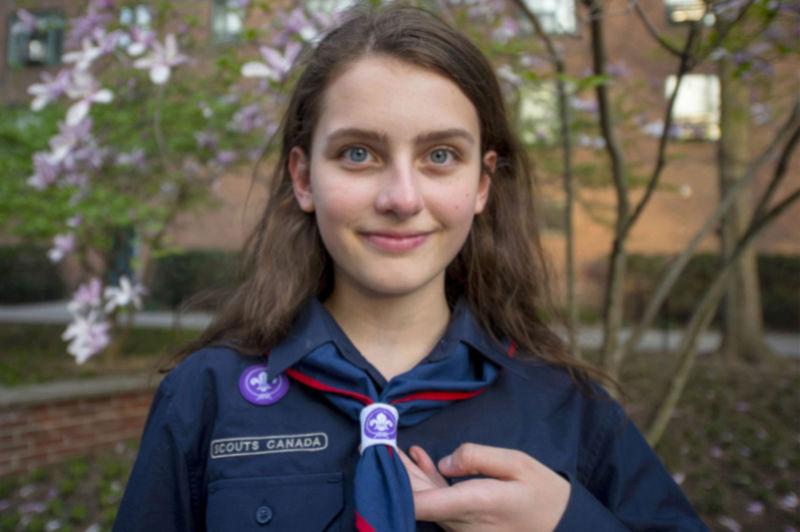 Sydney Ireland has wanted to be a Boy Scout since she was 4 years old, joining in troop meets in the East Village with her big brother.

"I remember we got to create litt
ref
https://nypost.com/2018/05/02/nyc-girl-eager-to-join-co-ed-boy-scouts/
I wonder how many girls want to join a Boy Scouts just to feel like some kind of social justice warrior thing going on, like girls joining high school football or wrestling.
one movie i saw as a kid was Yentl  starring Barbra Streisand about  Jew girl wanting to join an all male Rabbi to become a Rabbi and pretended to be a man at rabbinical school. this is some sort of feminism message, and I suspect many girls want to join Boy Scouts for similar reasons. That at least some girls somehow think boys are having more power so they want to infiltrate that.
i also suspect at least some girls are tom boyish, lesbian, or intend to become transmen. On Survivor Game Changers Zeke Smith was born a biological female, but at Harvard went a sex change and now lives as a female to male, trans man. He said he always felt he was born the wrong gender as a female. I watched him as a self-identified gay man on Survivor Gen X vs Millennial and I never suspected he was born a girl, for one thing he's very hairy with lots of hair on his chest and beard and mustache. I find it hard to believe with all that body hair he was born a girl but he says he was.
I've seen many trans-women, boys who turned into girls. the reverse seems rare, but tomboys are common and lesbians as well.
this is America, where lawsuits are a fact of life after death and taxes.
if a boy engages in even sexual conversation with girls, the girls shocked will tell their parents who will hire lawyers who will then sue the organization formerly known as Boy Scouts
its also possible, esp teen boys attempting to rape girls and of course that's a huge law suit there, which the  organization formerly known as Boy Scouts will have to pay out.
to give some sense of what I'm talking about
this was  Natalie Giorgi 13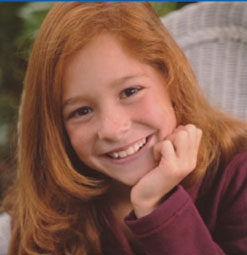 Natalie Giorgi 13, who died at camp from peanut allergy have reached a $15 million settlement with the city of Sacramento, they said Wednesday.
The tax payers of city of Sacramento, a city that is full of homeless people and drug addicts, had to pay $15 million to Natalie's family because she had eaten a rice crispy treat that had no detectable peanut butter on it.
Now I'm sorry for the family that Natalie had such extreme life threatening allergies to peanuts that a non-visible non-detectable amount of peanut dust on a rice crispy treat triggered hear death but $15 million for the tax payers?
so if a highly allergic peanut allergy person were to come to my house and die from a peanut allergy, is their family going to sue me for $15 million?
if i were to call the shots, i would place the burden on Natalie and her family and those highly allergic to peanuts to mitigate their risk, not on taxpayers. So Natalie assumed the risk of being exposed to peanuts at summer camp in Sacramento, not the tax payers.
$15 million for peanut allergy resulting in death

I predict girls who join organization formerly known as Boy Scouts will complain of sexism, sexist discrimination, sexual harassment, sexual assault and so organization formerly known as Boy Scouts  will be sued into bankruptcy.
I predict organization formerly known as Boy Scouts  will disappear much like Toys 'r Us
I'm unclear what a girl hopes to do in Boy Scouts that she cannot do in Girl Scouts
I wonder how many girls who join the Boy Scouts are actually straight and hope to find a boyfriend this way

It seems to me the only kind of sex based "discrimination" that is allowed in the USA is religious, Catholics and Orthodox Jews and Muslims only accept men into the clergy.
perhaps the way around all this is to create the pre-Priest scouts, training boys to become Priest-scouts. or Rabbi-scouts.


_________________
If you only knew the POWER of the Daubert side

redpill




Posts

: 3221


Join date

: 2012-12-08



today its the boy scouts,

i've heard of girls wanting to join all boys sports team like football and wrestling.

on college campuses there are fraternities and sororities, also known as greek life, and they are segregated by gender.
there are professional fraternities that are coed but usually they don't live together under one roof.

will there be girls who demand they have a right to join a fraternity, a greek fraternity on a college campus?

when there are perfectly valid sororities?

i've long suspected a feminist double standard, where little girls and women can join formerly all male clubs, this is seen as breaking down sexist male chauvinist centers of power, but claim they have a right to maintain an all women space like women only colleges like Smith college.



_________________
If you only knew the POWER of the Daubert side

redpill




Posts

: 3221


Join date

: 2012-12-08




---
Permissions in this forum:
You
cannot
reply to topics in this forum