this is a story,
a story of sacrifice
sacrifice saturday
the story of
Zoe Adams, 19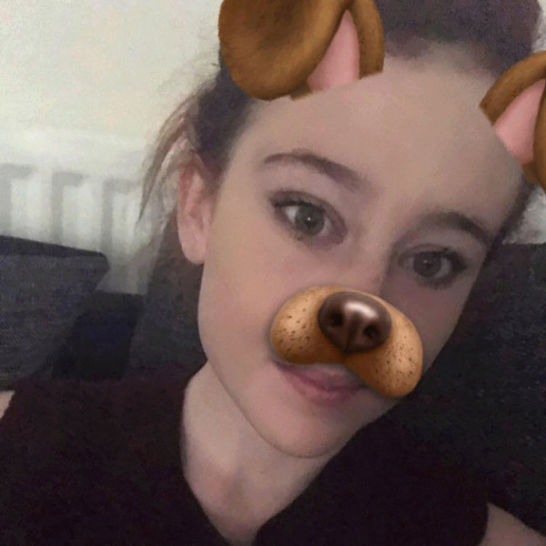 Teen obsessed with human sacrifice dressed as clown to stab lover during sex
A teen mom with an obsession for male sacrifice has been jailed for 11½ years after she stabbed her lover five times during sex.

Zoe Adams, 19, dressed in clown makeup and put a pillow over Kieran Bewick's head "to make it kinkier."

She then told Bewick — who was 17 at the time — to "trust me" before stabbing him in the chest, arm and thigh with a 10-inch blade, jurors heard.

Adams admitted to unlawfully and maliciously wounding the now-18-year-old Bewick with an intent to cause grievous bodily harm.

Adams, who was fascinated by serial killers, had asked Bewick if he was prepared to be tied up after smoking cannabis and downing half a bottle of vodka.

Carlisle Crown Court in the UK heard his description of the attack in a police interview shown to jurors — including how Adams had appeared wearing the clown makeup as he lay in bed.

Detective Constable Calvin Greaves said: "Any assault with a knife has the potential for fatal consequences. In this instance, the young victim of this callous and violent attack has been very fortunate to escape with his life."

"Adams told officers she blacked out and had no memory of the attack. Her 17-year-old victim is not so fortunate. He will have to live with the physical and mental scars of Adams' actions for the rest of his life."

Adams has been sentenced to 11½ years behind bars for the attack.Facebook

"He has shown great courage throughout the investigation, not least in giving detectives a statement regarding the attack whilst only hours into his recovery."

Bewick told police in the taped interview: "She said, 'Does this scare you?' and I said, 'No, can you go and wash it off?'"

"She was just standing there staring at me and I kept repeating, 'Can you go and wash it off.'"

"She had diamond eyes, and a Joker mouth, with red lipstick on the lips, and she had her hands behind her back. She had a weird smirk on her face."
Modal Trigger
Facebook

Bewick, who has a fear of clowns, claimed Adams had joked about being the Kieran Killer before asking him: "What will you let me do to you?"

Bewick continued: "She asked again, 'Can I tie you to the bed?' I said no, and then she said, 'Put the pillow over your face, then it is kinkier that way.'"

"So I put the pillow on my head. She had been tracing with her finger on my chest and asked, 'Do you really love me?'"

"I said, 'Yes.' She said: 'Do you really want me?' I said, 'Yes.' She put her hand behind her back, I thought that she had my phone."

"She said, 'Put the pillow back on your face, trust me.' That's when she stabbed me. I did not feel pain, but I felt the bleeding. I felt my lung pop and squirt blood."

Bewick fled the house in his boxer shorts following the alleged attack last June with three wounds to his chest, arm and inner thigh.

Bewick ran the length of the street before finding Adams' aunt, telling her: "Zoe's stabbed me."

The court heard how Adams had texted Bewick last June saying her sexual fantasy "was of a male being tied up and used as human sacrifice."

Greaves, of the Cumbria police, told jurors that a number of "highly concerning" images had been found on Adams' phone — including an image showing blood around genitals.

One message read: "His wife cut his dick off and cooked it with noodles."

A young mother has been jailed for 11 years for stabbing her occasional boyfriend as they had sexual intercourse after texting him to say men should only be used as "human sacrifice".

Zoe Adams, 19, had dressed up as a clown and put a pillow over Kieran Bewick's head to make their encounter more exhilarating on July 29 last year, Carlisle Crown Court heard.

In what she described as an "overreaction", she whispered, "Trust me", to the then 17-year-old Bewick before stabbing him five times in the chest, arm and thigh with a 10-inch knife, collapsing his lung.

Having seized Adams' iPhone, the court heard of images she had saved on the device, which included a blood-soaked woman with the caption "Murder is like a bag of chips: you can't stop after just one".

The device also had a text message to her victim reading: "I don't think about males unless said male is strapped up and being used as a human sacrifice - you should be grateful you are not part of it."

Adams claimed she could not remember the incident, but sentencing, Judge James Adkin said her "cruel and sadistic" actions were deliberately intended to cause harm to her victim.

He added that she planned the attack, taking the knife and duct tape to her bedroom in Wigton, Cumbria.

Mr Bewick, who is afraid of clowns, had declined Adams' earlier suggestion to be tied up with the tape, and the pillow was a compromise.

Judge Adkin said: "You had decided to cause serious harm to Mr Bewick during sex.

"I am sure that by that time you had already become disinhibited by drink and drugs and the more sadistic side of your personality had come to dominate," said Judge Adkin, ruling that Adams is a dangerous offender.

In his victim impact statement, Mr Bewick said he had struggled to sleep since the attack, which left him with the injury to his lung and pneumonia.

His statement said: "I struggle with the knowledge that someone I genuinely cared about would do this to me".

https://www.telegraph.co.uk/news/2018/05/02/mother-19-stabbed-boyfriend-had-sexual-intercourse-dressed-clown/
that guy survived 5 stab wounds from a 10 inch knife to his torso, puncturing his lungs.
he wins redpill's coveted wolverine award
she's like a female version of ted bundy.
she's into serial killers.
note to self, fascination with serial killers is a major red flag. personally i prefer star wars
she had serial killer human sacrifice fantasies that include cutting off penis with a knife.


Mother, 19, stabbed boyfriend during sex after telling him men should only be used for 'human sacrifice'

His  barrister then read aloud the defendant's text message to Mr Bewick, which read: "I don't think about males unless said male is strapped up and being used as a human sacrifice - you should be grateful you are not part of it."

she kinda looks normal here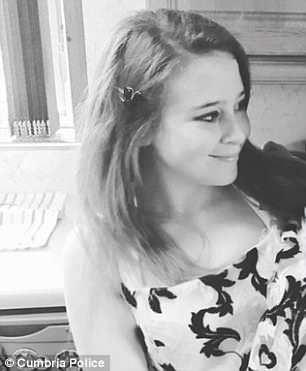 A friend posted this shot to Facebook six months before the stabbing saying she looked a 'little too excited' to be cutting open a heart in science class
where did she get the idea?


She had been given a copy of the book, which quotes a female character saying: "I knelt on Greg's chest, with my blade positioned carefully at his heart."

'Murder is like a bag of chips, you can't stop after one': Sick boast on phone of 'cruel and sadistic' teenager, 19, who stabbed her lover five times during sex while wearing clown make-up as she weeps at being jailed for ELEVEN years
Zoe Adams, 19 is of the dark side. i suspect her oxytocin receptor type is A/A
Zoe Adams, 19 planned the attack by taking both a knife and duct tape to the bedroom.
kinda scary someone who looks like this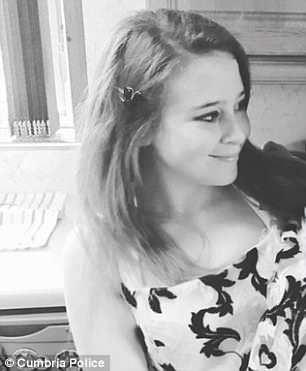 could be so dark

A young mum fascinated by murder and male sacrifice stabbed a teenager five times after persuading him to cover his face with a pillow before sex, a court heard.
she's a mom at age 19, so somehow sperm entered her uterus but apparently that sperm donor is still alive
who's going to raise her kid?

Half an hour after she confronted him with clown makeup, she asked him downstairs whether she could tie him to the bed, but he said no.

He went back to bed, and at 10pm she came into the room, this time carrying duct tape. Again, she again asked to tie him to the bed, and again he refused.

They then began kissing, and she asked him to put a pillow over his head, saying: 'Cos it's kinkier that way.' He said as a compromise he agreed.

His phone then went off and she grabbed it, putting it beside the bed. She then asked him: 'Do you really love me?' Then she asked 'Do you really want me?'He answered yes, after which Adams told him: 'Put the pillow back over your face - trust me.'

So he did as she asked. That was when she stabbed him, Mr Bewick told the police officer interviewing him.

'The next thing I knew she stabbed me,' he said.
her fascination with the dark side

Zoe unblocked on Facebook a man she had fallen out with.

Asked why she did that, he said, she said she wanted to invite him round to kill him.

Mr Bewick then outlined an interest that  Zoe Adams had in gruesome murder videos.

He said: 'One she showed me [was] of three guys beating up a guy who was unconscious in a wood, with a baseball bat and caving his head in...

'Whereas normal people would be repulsed and where I found myself being repulsed, she was watching it with intent. But she'd be really into it.'

Her comments while doing this were along the lines of: 'How cool is that kinda thing'. She was really into it, he said.

'She would sit, particularly in the mornings when she'd just woken up, she'd just sit on her phone and then scroll through and she'd find these videos and just sit watching them.'

Zoe earlier showed an obsession with gruesome murder videos and would frequently watch them on her phone
so take a good look at this face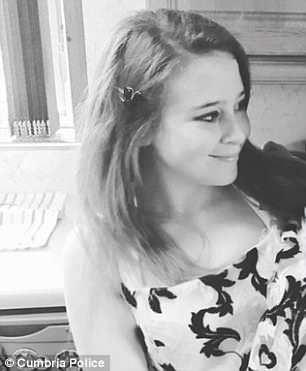 is a serial killer fantasy, a male killer, a female ted bundy
how many serial killers in history was actually female?
16-year-old Eliza Wasni also attacked, stabbed and killed a male via stabbing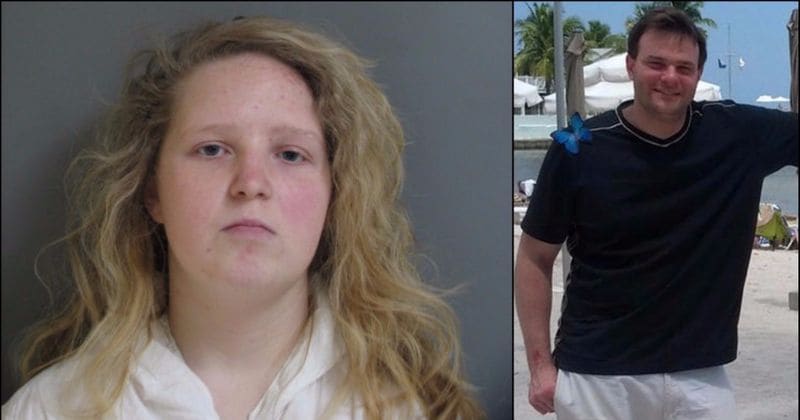 once you go down the dark side, forever will it dominate your destiny
female femm fatales are here, they seek men to murder


_________________
If you only knew the POWER of the Daubert side

redpill




Posts

: 3221


Join date

: 2012-12-08




---
Permissions in this forum:
You
cannot
reply to topics in this forum