Tue May 08, 2018
i click on my news and i read
New outbreak of Ebola kills 17,
i read the hot zone and i thought it was terrifying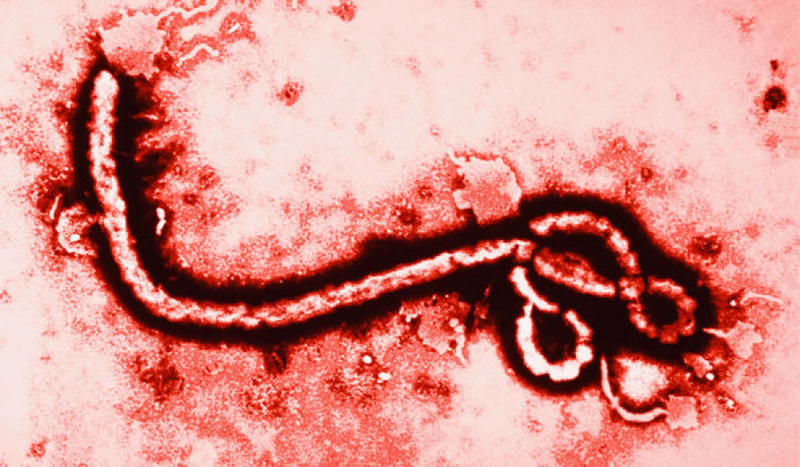 an Ebola death is gruesome. i think id like to be euthanized.
yellow fever in Florida

UM Health Expert: Yellow Fever to Spread to South Florida
Yellow Fever turning heads in Florida

Same mosquito carries the Zika Virus
ref
http://www.wpbf.com/article/yellow-fever-turning-heads-in-florida/20268328
Australia is reporting spread of an ancient virus

The dangerous ancient virus that is 'off the charts' in Australiac

HTLV-1 -- an ancient virus whose DNA can be found in 1,500-year-old Andean mummies

the thought of these virus bringing about the end of the human species is something that gives me a powerful jolt of emotion.
i don't have to do drugs, cocaine methamphetimine or oxycontin and xanax.
just the thought of a killer super virus killing millions, billions and wow. i feel an emotion
something like this could conceivably happen,
in Australia, the had a rabbit over population problem.
they  introduced a virus

Rabbit haemorrhagic disease (RHD), also known as rabbit calicivirus disease (RCD) or viral haemorrhagic disease (VHD), is a highly infectious and often fatal disease that affects wild and domestic rabbits of the species Oryctolagus cuniculus. The infectious agent responsible for the disease is rabbit haemorrhagic disease ...

RHD first appeared in the Winter of 1983 in Jiangsu Province of the People's Republic of China. It was first isolated and characterized by S.J. Liu et al. in 1984.[2] The Chinese outbreak was spread by the angora rabbit, which had originated in Europe. Fourteen million domesticated rabbits died within nine months in the outbreak.[3]

In 1984 the virus that caused the disease was identified. The virus spread westward and reached Europe in 1988. The virus has since appeared in Mexico, Cuba, Australia, New Zealand, the United States and Canada.[2] In 1992, the United Kingdom reported its first case of RHD in domestic show rabbits. By the late 1990s, RHD stretched to forty countries and had become endemic in wild and feral rabbit populations in Europe, Australia, New Zealand and Cuba.[3] In Europe, there was a rapid increase in research into RHD, due to the importance of the commercial breeding of rabbits for meat and fur production.
New Zealand is planning to release this virus
i've also read there were islands where cats were overpopulated so they released a virus, feline panleukopenia which is highly contagious airborne and can wipe out entire populations of cats.
there's a vaccine for it
in Australia they plan to release a virus to wipe out the carp population a virus related to herpes virus
Carp herpesvirus: Frequently asked questions - PestSmart Connect

https://www.pestsmart.org.au/carp-herpes-faq/

Al McGlashan speaks to Matt Barwick from the NSW Department of Primary Industries to find out what the plans are to work to restore our waterways once the carp virus has been implemented. If we have missed a question that you want answered please email

pestsmart@invasives.com.au

and we'll get it answered for you.
Australia plans to fight invasive fish with herpes virus — some ...

https://globalnews.ca/news/4047414/australia-carp-herpes-virus/

Feb 26, 2018 - Australia is planning on releasing the herpes virus into its waterways, hoping it will wipe out the common carp. However, researchers are warning about the method's ineffectiveness and possible ecological damage.
these virus could bring the end of the world for those creatures.
an airbone highly contagious and highly resistant to destruction virus like ebola could wipe out 99% human species.
and it could be weaponized, through genetic engineering
imagine being one of the very few human survivors of this disaster, this Apocalypse. you and other survivors are naturally resistant to this virus that killed 99+%
we need health care workers, doctors dentists for sure, and farmers to supply food.

if i am among the survivors i could move into a bill gates mansion, live on beach front property since the earlier humans who lived there, the billionaires are all dead.
kinda nice, until fuel runs out.
its 2018
what would be like to go through a killer virus wiping out billions like black death. dead and dying people everywhere.


_________________
If you only knew the POWER of the Daubert side

redpill




Posts

: 3235


Join date

: 2012-12-08




---
Permissions in this forum:
You
cannot
reply to topics in this forum