Thu May 17, 2018
for the past couple weeks, this forum was not working correctly with firefox. not sure why. when i click post or new reply instead of showing icons it showed non-clickable text that didn't work. i then used opera and chrome, which rendered text correctly but firefox is my fav,
for the first time in a couple of weeks it is working with firefox
on listverse today
Sharron Prior 16
Sharron Prior 16 On March 29, 1975, 16-year-old Sharron Prior was abducted and murdered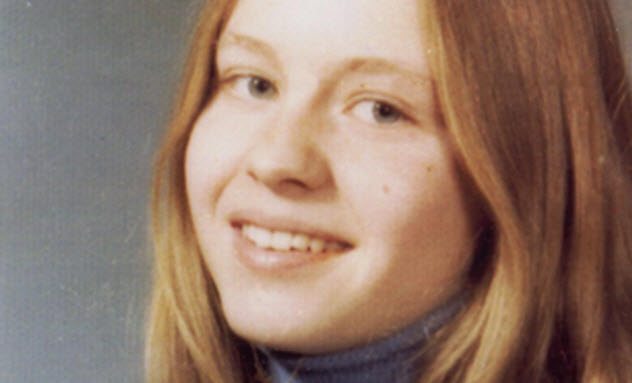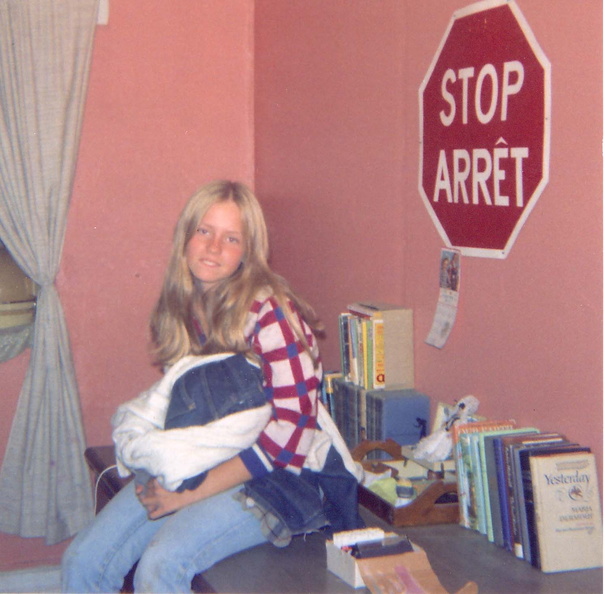 ive never heard of this crime and murder until listverse mentioned it.
these selfies were taken in 1975 but they look quite good for 1975
this is listverse

The Death Of Sharron Prior

Canada

On March 29, 1975, 16-year-old Sharron Prior left her home in Montreal to meet friends at a diner. It was a short walk, but that was the last time her family saw her alive.Sharron's body was found days later in a beekeeper's field. She had been raped and severely beaten. There were some branches clumped in her hand, suggesting that she was still alive when she was dumped in the field.[9]Right before Sharron's disappearance, another woman was assaulted by a man with a knife in the same area. However, she screamed for help and several people rushed to her rescue, scaring her assailant away. Some have speculated that it was the same man and that he ran into Sharron while making his getaway. She then became a target of opportunity. Another hypothesis stated that there were two perpetrators. This was due to evidence left at the scene—a footprint and a man's shirt, probably used to bind Sharron.Although the footprint was size 8-1/2, the shirt belonged to a bigger man, somewhere around 183 centimeters (6'0″) and 90 kilograms (200 lb). The measurements matched the description of the other woman's attacker. So it could be that the larger culprit was the abductor and the smaller accomplice dumped the body.

http://listverse.com/2018/05/17/10-chilling-murder-mysteries-from-around-the-world/
strangely as i attempted to learn more than what listverse offered, there a link to Cortney Clayton, 7
Cortney Clayton, 7
Cortney Clayton was last seen Sept. 2, 1988, riding her bicycle to a convenience store a block from her home in Stamford. Her remains were found March 26, 1989 in a field 50 miles away
A fountain soda left on the back bumper of a pickup truck was the only trace of 7-year-old Cortney Clayton when she vanished the evening of September 2, 1988.

The small town of Stamford, Texas, was quiet that night. Nearly everyone in town had headed to Eastland to watch the local high school's Friday night football game.

Cortney was home with her parents and two older brothers. The second grader had just finished riding her bicycle and was begging her father to let her walk to the store a half block away.

"She wanted to buy a soft drink. She kept bugging me. So I finally said 'Okay, go,'" her father Stan Clayton said.

Clayton watched his daughter walk across the street, then sent her older brother, Ryan, to follow minutes behind her. Cortney knew to wait for her brother before walking home.

"It was probably about 7:30 p.m. We were at the curb in the front yard. I could see her go to cross the street," Clayton said. "Now, the store was kind of off-set so I couldn't see her go into the store."

Clayton said his biggest concern at the time was making sure Cortney crossed the road safely.

"You have to understand Stamford is a small town, only, like, 3,500 population. I knew the store owner. I was manager of the sewing factory so a lot of folks knew me and knew our family."

Cortney brought her soda to the cashier and when she came up a few cents short a man in line behind her offered to pay the clerk.

"The cashier said 'No, she's okay, she'll bring it back,'" Clayton said, explaining that Cortney visited the store on a regular basis and that the clerk knew she was good for the money.

Cortney headed to the parking lot with her soda to wait for her brother.

It was the last time anyone is known to have seen her.

When Ryan arrived, he saw no sign of his sister. He ran home to report to his parents.

"We searched up and down the streets, behind dumpsters, checked her friend's house who we thought she might have gone to see," Clayton said.

Clayton called police. A search began immediately and lasted through the night, turning up nothing but the drink that Cortney purchased.

"Her soda was found sitting on the bumper of the owner's pickup," Clayton said. "She probably set the soda there and was talking to someone and it went bad from there."

"Courtney was the type that didn't ever meet a stranger," he said. "That's the type of kiddo she was. Very talkative. Very friendly."

"Nothing like this had ever occurred," said then-Sheriff Mike Middleton. "We just never had kids go missing, that was big city stuff. We were just country boys."

Middleton identified a witness who was able to describe Cortney and offer additional details through hypnosis. The witness was driving to pick up her husband at an apartment building across the alley from the store.

"She remembers seeing Cortney kind of out there playing," he said.

The witness also recalled seeing a car parked in front of the store. It had a white interior and was parked next to the store owner's pickup truck.

"She also remembers seeing the car door open and a man leaning against the side of the building," Middleton said.

The man was never identified, but the witness was able to help investigators create a composite drawing of a dark-complected male in his early 20s. Authorities believe that Cortney was taken by vehicle because an immediate canvas of the area, including a door-to-door search, turned up no sign of Cortney, and because her remains were discovered far away from her home.

Six months later, on Easter Sunday, hunters in Shackelford County stumbled upon a small human skull lying in a rural grassland pasture 50 miles south of Stamford.

"It was probably 10 miles north of Baird and Interstate I-20, and south of Albany about 12 miles," Middleton said. "Kind of out in the middle of nowhere."

The location, Clayton said, was in the same direction that people would have been going if they were going to Eastland to the football game.

Middleton and his team covered about a square mile before all of Cortney's remains were found. Her bones, which had been scattered, were too decomposed to identify the cause or manner of death.

"We identified her with hair from her hair brush," Middleton said. Because DNA was not yet available to Middleton's office investigators also used a facial overlay process for identification, where photos of Cortney were placed over the skull.

Investigators also found what we believe were her shorts and a white top with balloons on it. Middleton speculated that the wind and rain likely blew the clothing away from the general area of the search.

"You have to wonder if it happened today with all the advances would it have happened?" Middleton wondered. "Back in 1988 there were really only two labs that even did DNA – Dallas and California."

Clayton said he still had hope after all the leads stopped coming in, but his wife Candace felt sure that their daughter was dead.

"She felt she was dead to start with and that put a problem between us because I felt she wasn't," he said.

http://www.hlntv.com/article/2013/07/29/cold-case-cortney-clayton-disappears-half-block-home/
another website offered additional details
i can't copy and paste but here it is
https://truecrimediva.com/cortney-clayton/
"she vanished in thin air"
no one saw anything, or how it happened, though one person "under hypnosis" described a possible suspect.
ID show breaking homicide s01e01 featured Michelle Norris age 7

Michelle Norris age 7
Michelle Norris was 7-years-old when she was kidnapped and murdered
On May 26, 1988, seven-year-old Michelle Norris took off with her two brothers to a nearby school playground.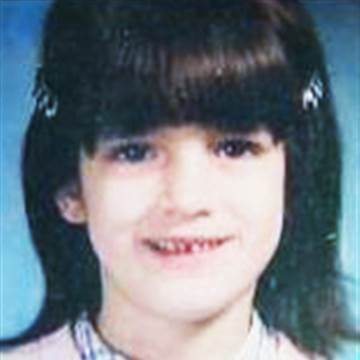 CENTRAL FALLS, RI — On May 26, 1988, seven-year-old Michelle Norris took off with her two brothers to a nearby school playground. After a day of fun, the boys returned home and said they lost track of their sister. Four days later, Michelle turned up dead. To date, no one has been apprehended for her murder.

No one noticed anything out of the ordinary on the day Michelle vanished. It was a typical sunny afternoon in the Norris family's busy suburban neighborhood of Central Falls.

All the local kids played at that school all the time. Michelle's grandmother even kept an eye on them from her house on the same block. Suddenly, now, one of those children didn't come back.

Once it broke that Michelle had gone missing, authorities flew into action, with neighbors and family members joining in a massive hunt for answers. After four frantic days, a searcher came across Michelle's remains under a tree. She was naked and badly beaten. Her clothes lay neatly folded next to her body. She had suffered a horrific sexual assault, and died from asphyxiation.

The worst case scenario had come true. Then, as justice proved elusive, it got worse.

http://crimefeed.com/2018/04/can-you-help-close-the-case-of-murdered-7-year-old-michelle-norris/
she was abducted from a playground raped and murdered. she had dirt in her lungs so she was alive face down breathing and inhaling dirt.
amazes me how many of these females are raped and murdered and no witnesses saw nothing.
for all these cold cases DNA could certainly help
if i had been born a girl, obviously my interests most likely would be completely different and I'd be a different person entirely.
still, would i have been raped and murdered by now?

_________________
If you only knew the POWER of the Daubert side

redpill




Posts

: 3221


Join date

: 2012-12-08




---
Permissions in this forum:
You
cannot
reply to topics in this forum