i just watched THE LAST 24 S1 • E3 Girl Interrupted
The Last 24
Published on May 19, 2018
When an 18-year-old Staten Island woman is murdered in her home, the media turns her secret into a front-page scandal. But a meticulously constructed timeline allows detectives to close in on their number one suspect.
spoiler warning
I've not heard of this case before today but it's about the murder of Murder of Staten Island woman 2005 murder of Aliza Parsy 18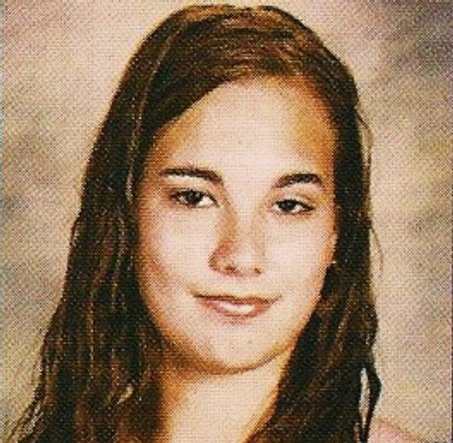 like a typical crime show on ID
they talk about the crime scene and murder. Aliza Parsy 18 was found murdered in her own bedroom, during the day, she was nude, her hair was wet she was strangled with a blanket covering her. they found a towel with blood drop.
they then investigate this homicide using a variety of theories including sexual assault.
they interview some lawn and tree workers and obtain their DNA
they discover Aliza Parsy 18, by day she was a duitiful daughter of an orthodox jewish family
at night she is sexually active, both at bars and online.
she was not raped but she did engage in sex, and with non-jewish males. they found semen in her vagina.
they also found skin scrapping under her fingernail.
ultimately the DNA on the skin scrapping and DNA found on the towel was matched to Aliza Parsy half brother Raviv Gabbay.
the actual motive was Raviv Gabbay wanted $25, 000 from her mother which he believed was in the home. while he was ransacking it, his half sister Aliza stepped out of the shower and asked what was going on. So Raviv attacked her and strangled her. Aliza fought and got his skin under her fingernail which DNA matched Raviv to Aliza.
DNA also matched found on towel.
Raviv Gabbay confessed. Investigators never matched the DNA of the semen in Aliza's vagina.
the documentary talked briefly about how Aliza's secret lifestyle of having sex and meeting men on line outside Judaism was something her closed knit Orthodox Jewish community, with its emphasis on virginity and purity for marriage, would have a hard time accepting. Aliza's Orthodox Jewish mother hoped Aliza would meet a nice Jewish man and have and raise children Jewish. part of the communal values is that Aliza kept her virginity til marriage, so the investigation and detectives obviously uncovered private details of her daughter's life that was upsetting, and the detectives talked about this, the detective said he has 2 daughters who are teens just 15 and he talks about separating personal life from profession. here it is to investigate Aliza's murder and they had to consider a boyfriend or sexual partner she met online as a possible culprit. if Aliza Parsy 18 had not been murdered and chose to marry a fellow orthodox jew, how would she explain she's not a virgin and had many sexual partners?
so at age 18 Orthodox jew Aliza Parsy who was sexually active was strangled to death by her half-brother, same mother different fathers
relevance to Jeffrey MacDonald and JonBenet Ramsey
the actual evidence that connected Aliza Parsy to her killer was skin found under her fingernails which was DNA matched to her brother Raviv, which also matched DNA found on the towel.
there's some question about the DNA found under JonBenet Ramsey fingernail and whether the DNA matches DNA on her panties and longjohns or not.
with Jeffrey MacDonald
wiki wrote:Segal presented evidence that the CID had not properly managed the crime scene and lost several items of critical evidence, including the four torn tips of rubber surgical gloves found in the master bedroom, and a single layer of skin found under one of Colette's fingernails.
a single layer of skin found under one of Colette's fingernails went missing. it was lost.
in the Aliza Parsy 18 murder single layer of skin found under one of Aliza's fingernails was found to DNA match to her half brother, and he confessed he murdered her.
a single layer of skin found under one of Colette's fingernails went missing. had it been DNA tested, and depending on what DNA results were, could help determine which of the two stories is correct.
DNA testing on that skin under one of Colette's fingernails matching Jeffrey MacDonald would be evidence Jeffrey murdered her.
DNA testing on that skin under one of Colette's fingernails eliminating Jeffrey MacDonald would be evidence of intruders, esp if that DNA matches in CODIS to a known felon with history of home intrusions.
all the evidence, including blood evidence should be tested for DNA in Jeffrey MacDonald case

_________________
If you only knew the POWER of the Daubert side

redpill




Posts

: 3235


Join date

: 2012-12-08




---
Permissions in this forum:
You
cannot
reply to topics in this forum