today i click on my news on
Thu May 31, 2018 7:02 pm
right now in the news is Jodi Arias
Jodi Arias' former cellmate is revealing what it was to be confined behind bars with Jodi Arias, the Arizona woman who killed her boyfriend in a bloody rampage 10 years ago, calling her "a sociopath" who gave her several tattoos while they were imprisoned together.

Arias is serving a life sentence in the death of her ex-boyfriend Travis Alexander, who she stabbed 27 times and then shot back in 2008.

Tracy Brown was Arias' cellmate for five months but has a permanent reminder of the killer in the form of six tattoos, all personally inked by Arias.

One of the tattoos even has Arias' name on it. She admitted that having Arias' name scrawled on her ankle is "the biggest mistake I ever made."

She showed Inside Edition how Arias used pencil lead, mascara and a makeshift needle to tattoo other inmates.

Brown said drawing tattoos was how Arias made extra money in jail along with sales of her original artwork. Brown also has several of Arias' hand-drawn pieces.

The ex-cellmate says Arias flirted with correctional officers, which was how she was able to keep the prohibited equipment she needed to make her tattoos

"There were a couple of officers — she would flirt with or play with her hair with — and they would go in find that tattoo equipment, and they would leave it alone," Brown claimed.

Brown also revealed that Arias explained how she committed the murder.

Tracy Brown says that while she and Arias were cellmates at Estrella Jail in Arizona, she confessed to killing Alexander, but claims he was not the intended target.

"She went there hoping to find this other woman and kill her because she took her place," Brown said.

Before his murder, Alexander had been dating Lisa Daidone, but continued to secretly have sex with Arias.

Brown says Arias confessed during a quiet moment in their cell.

"I was just watching her and she kind of goes down to her knees on the floor and I was looking at her and I said, 'What are you talking about?' And she started crying, just a couple of tears coming out of her eyes, then it was done," Brown said.

Brown says Arias also admitted to stalking her ex-boyfriend while hiding in his backyard.

"She said she would lie awake in bushes and watch him and if she was caught, she would say she was there looking for her Social Security card," Brown claimed.

The ex-cellmate also claims that Arias has a troubled relationship with her parents, despite having their support during her trial and appeal.

"She was so mean to her mom coming all the way from California to Arizona," Brown said. "It's a long trip. There are times she would deny their visits because she [wanted] to visit with a guy that she is manipulating."

The friendship between the two ex-cellmates continued for a time even after Brown's release, as they would write to each other.

But after she was dealt a life sentence in 2015, Arias was transferred to a state prison and abruptly cut off all communication.

"She will use you to get what she wants, then when she is done with you, she will throw you away," Brown claimed.

https://www.yahoo.com/news/jodi-arias-apos-former-cellmate-175126828.html
Jodi sounds like a sith lord
i kinda put this in the back of my mind, like the zodiac killer and JonBenet Ramsey and DB Cooper
back in the day i saw
Jodi Arias-An American Murder Mystery Part 1 i was going to blog about it and ask tracyb her thoughts but then she disappeared and i forgot about it
i asked tracyb if she wanted me to blog about what i saw and i at this point i don't recall what she said and then she left.
this is all from my memory
in Jodi Arias-An American Murder Mystery Part 1 2 and 3
they talk about both Jodi Arias and Travis Victor Alexander, how Travis Victor Alexander had drug addict parents iirc, and he was thus given to his grandparents who raised him as a mormon. Travis Victor Alexander then turned his life around becoming a successful multimarketing sales person in amway where he met Jodi Arias. they dated, they talk about Jodi Arias growing up.
Jodi Arias actually read a lot of books and on an actual IQ tested she had a very good score on verbal.
one thing i remember vividly is that when Travis Victor Alexander was reported missing by his concerned friends.
they went to his house. Travis Victor Alexander lived in a house with a couple of other guys, bachelors.
it was in the shower he was found murdered but his 2 roommates knew nothing of it.
and everyone on the show commented on this
Travis Victor Alexander was murdered and killed and decomposing for a week, creating a really foul stench and yet the 2 guys who lived there thought nothing of it. they thought it's a bachelor and bad smells from like sex and pizza is norm.
investigators and his friends couldn't imagine it and neither could i. Travis Victor Alexander was mrudered in the show and his body was there and for more than a week as it was decaying, his 2 guy roommates had absolutely no idea of this
it quite literally was a skeleton in the closet. a decomposing one.
in the washing machine they found a digital camera. on that camera was a memory card. on that memory card were photos of Travis Victor Alexander and Jodi Arias before he was murdered, naked showering together then after he was murdered.
so obviously Jodi Arias was the prime suspect.
the discuss some of the careful planning Jodi did. which shows she's quite a planner.
part of her planning is that she knew she would be a suspect so she drove from california to mesa arizona. while she was in california she paid using cash to fill several gas cans of gas.
i wasn't sure what why but they explained. she was able to drive from california. when her gas was low she refilled her car with the gas she paid cash for in california and never paid for gas in arizona, so she could claim she was never in arizona
wiki mentions this

On June 2, between 1:00 am and 3:00 am, Arias called Alexander four times but did not appear to get through to him, since the longest of the calls was seventeen seconds. After 3:00 am, Alexander called Arias twice, the first time for eighteen minutes, the second time for 41 minutes. At 4:03 am, Arias called Alexander back and the call lasted two minutes, 48 seconds.[31] Neither these calls, nor transcripts of them, were presented in the Jodi Arias trial. At 5:39 am, Arias set out to drive south to rent a car for a long trip to Utah, as stated in evidence by a gasoline purchase at Shell Food Mart in Yreka, California. On June 2, at 8:04 am, Arias rented a car at Budget Rent a Car in Redding.[31] She indicated she would return the car to Budget in Redding. Arias visited friends in southern California on her way to Utah for a PPL work conference and to meet with Ryan Burns, a PPL co-worker. By late evening on June 3, 2008, Arias apparently set out for Salt Lake City.
so she created an alibi this way
unfortunately one of her oversights is she photo herself killing Travis before and after and she left the memory card with the photos and the camera in a washing machine at the house which was quickly discovered
as the documentary continued they discuss how Travis wanted to come across as a good mormon boy in good standing with mormon church. he wanted to mary a nice mormon girl, Lisa Daidon, which Jodi knew about and claims she actually wanted to kill Lisa Daidon
i'm thinking uh huh woman wants to kill her jealous rival. haven't i heard this before oh yeah
Jennair Gerardot, 48, and 33-year-old Meredith Chapman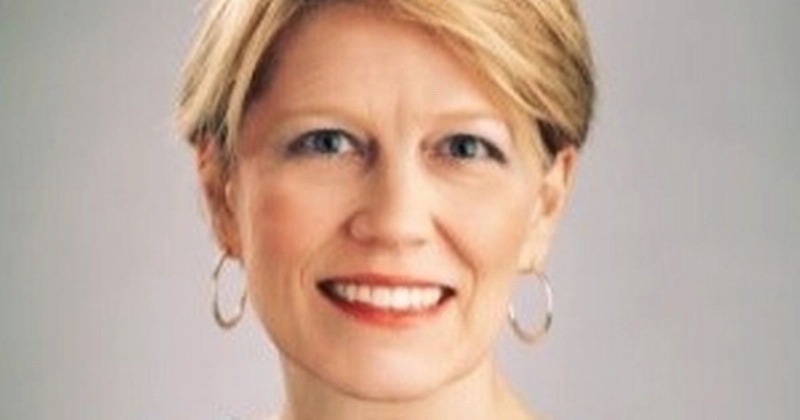 Travis was there not his fiancee Lisa Daidon.
so Jodi killed Travis instead.
Travis saw Jodi as a friends with benefit as a fuck buddy
during trial they release audio messages between Travis and Jodi.
Both Travis family and friends and Jodi family listens as the audio had very explicit sex between the two.
so if you ever think about personal privacy if you wind up in a crime a lot of that privacy goes out the door
the message that they aired between travis and jodi was along the lines of
travis wants to dress jodi as little red riding hood, tie her to a tree and fuck her in the ass
for which jodi said travis is so naughty she loves that
i'm thinking wow. so travis and jodi had anal sex, travis wants to marry lisa, jodi stalks travis then kills him.
hmm
jodi arias getting anal sex released released some dark fantasies
jodi was found guilty and given life in prison. if you're travis family what do u think of this.
if you're lisa what do you think of your finacee saying he wants to have anal with his fuck buddy jodi?
if you're the mormon church what do u think of all this
even i think mormons are clean cut

_________________
If you only knew the POWER of the Daubert side

redpill




Posts

: 4055


Join date

: 2012-12-08




---
Permissions in this forum:
You
cannot
reply to topics in this forum