Thu Oct 04, 2018
one of the things i learned in preschool and i remember it clearly, lincoln land preschool, for age 3 and 4, i attended, was basic cooking, under supervision we made flour and put it in an oven
then in elementary school we were introduced to very basic cooking and basic food groups, like how to sift flour, mix flour add sugar and boil eggs things like that.
growing up i tried my hand at "cooking"
by cooking i mean my family would buy blue berry muffin mix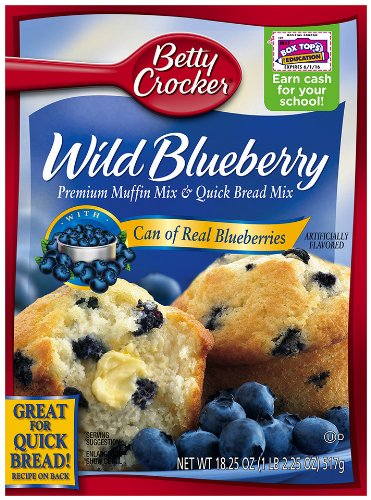 one thing i really found delightful was that i would bake it, it came with can of real blue berries
i loved opening that sealed can and there were blue berries.
i then made the mix by mixing powder with water eggs oil and then bake it.
one thing i discovered was that the batter was actually more tasty for me than eating the baked muffin
i often would eat as much as half the mix with blue berries and baking the other half.
baking this was probably one of the more girly things i did.
around high school i stopped and preferred buying blue berry muffins. and i developed lactose intolerance. dunkin donuts sells them with real blueberries, i think.
so i have to eat it by drinking lactose free milk
but at the time i enjoyed mixing the package mix with the blue berries, seeing the white yellow cream colored batter turning blue
i'd even eat some of the blue berries out of the can, then baking it in the oven. and then eating the blue berry muffins
and then and now i like the smell of baked goods
when i was a kid i was super skinny and could eat an unlimited amount of sweet food like cookies and blue berry muffins
now that i'm older, i uh am getting a muffin top which is why i prefer sweatpants over blue jeans i wore when i was a kid.
and so i'm a bit more careful about what i eat. i can eat blue berry muffins if i please but it adds to my waistline
i often now eat the lean tv dinners in an attempt to control my caloric intake as i no longer burn it off but store it as fat

some of the things i had as a kid like a mixing bowl and a flour sifter i no longer own, and this sort of cooking is a bit time consuming, not to mention fattening


_________________
If you only knew the POWER of the Daubert side

redpill




Posts

: 3688


Join date

: 2012-12-08




---
Permissions in this forum:
You
cannot
reply to topics in this forum