Sun Oct 21, 2018
i'm currently following the mystery of Jayme Closs, 13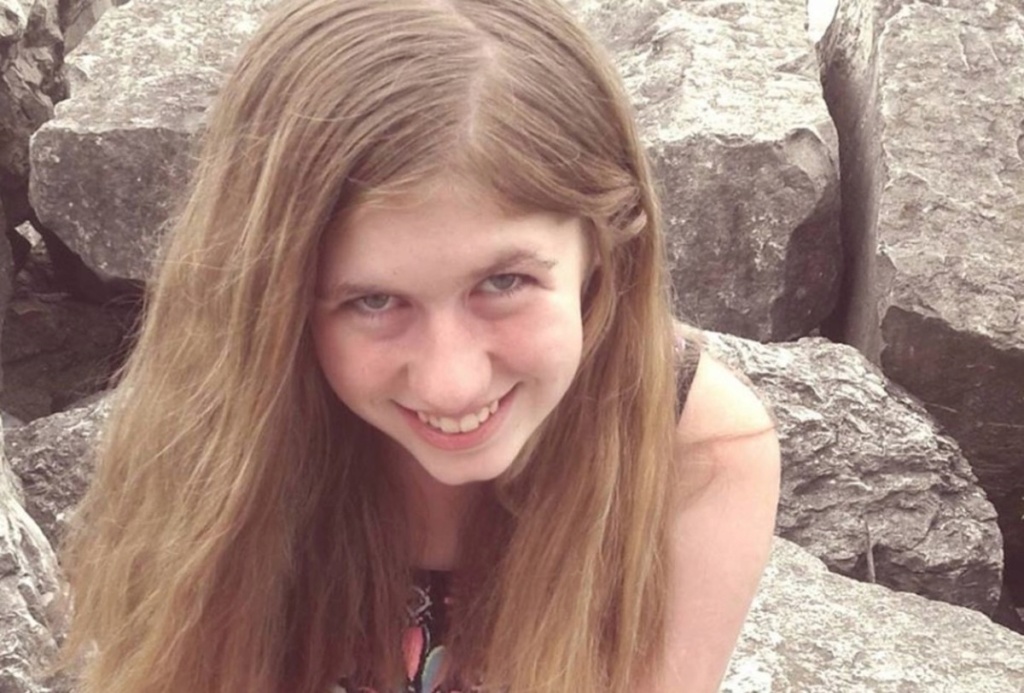 there are plenty of discussion and news articles and theories
Were the parents disciplinarians or overly strict with Jayme?
Could Jayme have killed her parents?


Hell, yes!
That kid's photo looks like a publicity shot for a horror movie.
The mother was the angel... that tells me the daughter was the devil.

What you don't see is that right outside the frame of that photo the girl is holding a knife dripping in blood in one hand and a severed head in the other hand.

Creepy looking smile on that kid.
ref
these are all speculation on what exactly happened mystery of Jayme Closs, 13 and her family
anyone can offer an opinion a speculation, mine own included a coworker who was upset, a older boyfriend of Jayme, or an internet boyfriend via facebook, or robery like the Petit family
RDI claims are also of the same vein
in the recent news article The Unsolved Murder of JonBenet Ramsey

JonBenét Brother Pressures Investigators For Files To Unmask Real Killer
Burke Ramsey's pressuring investigators to release contents of their files.

I'm sorry but I think burke did it. There is something very off about him. And of you didn't do it wouldnt you just want to move on and go forward. Still think he did it and the parents covered it up




I feel the same way. His whole affect is off. Maybe he is a good candidate for hypnosis to clear his name. Will never happen obviously. His father knows the truth but would never implicate him.

He's been sheltered his entire life from the time his sister was murdered to now. He appears to be rather shy in personality, and ot the extrovert that his sister was. That doesn't make him "off" or a murderer. I think his mother did it.

No even one evidence of anybody enter the house at that time, the hole case is a charade of her own family, i still think he did it.
from radoronline
no discussion of fiber, hair, shoeprint, dna, forensic document examiners
just say, wow Burke was creepy OMG. he did it.
tricia griffith told anti-K that posters have shown an intruder did not commit this crime, but these posters have no actual qualifications in any forensic science relevant to this case
the reason i espouse intruder theorists is that i have seen the forensic files, i know science, and i have read some of the forensic literature and know that the evidence that was recovered is evidence of an intruder, which also explains the DNA.
i told this to superdave, and his response was to SITH me.

_________________
If you only knew the POWER of the Daubert side

redpill




Posts

: 4055


Join date

: 2012-12-08




---
Permissions in this forum:
You
cannot
reply to topics in this forum