Thu Oct 25, 2018
with Halloween fast approaching
when i was a young kid in the 80s, the TV stations aired
"Its The Great Pumpkin Charlie Brown 1966 "
i saw it close to or on Halloween
not the scary stuff. just this.
i haven't seen it since the 1980s but now i decided in spirit of Halloween to watch "Its The Great Pumpkin Charlie Brown 1966 "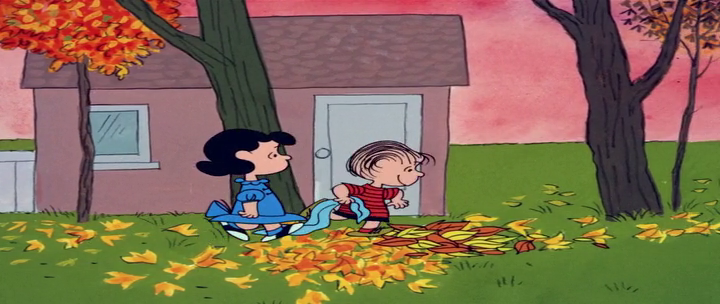 i remember it being an hour long special, maybe it was with commercials, but without commercials it is only 25 minutes (!)
i didn't realize that this cartoon was made in 1966 (!) many years before my actual birth.
since i was born in the 70s and grew up in the late 70s and early 80s,
there's quite a bit of overlap between my childhood and charlie brown, since i and my generation originally grew up without computers, but typewriters, rotary phones, no caller ID, none of the advance tech we take for granted today.
my family originally had a home with no automatic garage opener, every day we had to manually open it.
so i had a somewhat charlie brown childhood, except there were a lot more black kids where i grew up than in this cartoon, which has NONE, zero, plus 1-2 indians and 1-2 orientals
here linus finds lucy a huge pumpkin
rewatching it i have forgotten everything, everything that happened.
kinda like Jess on the Triangle, i don't remember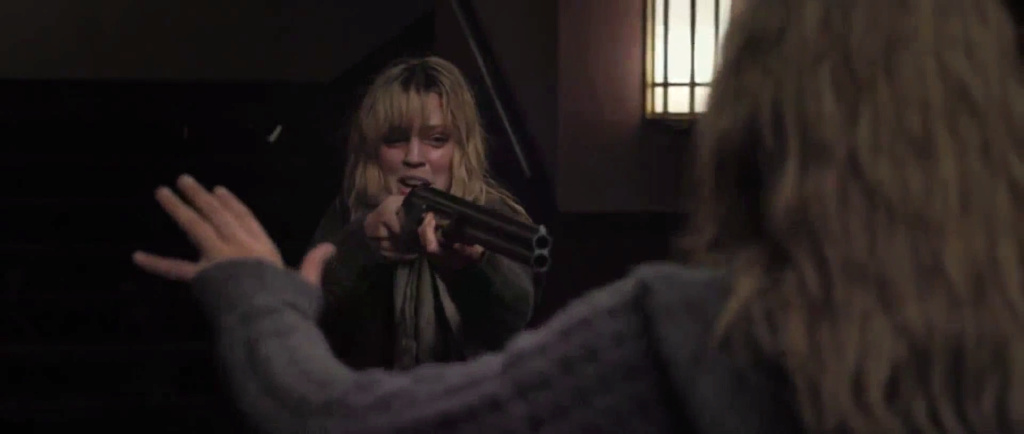 i really don't remember most of the content of this cartoon.
like this part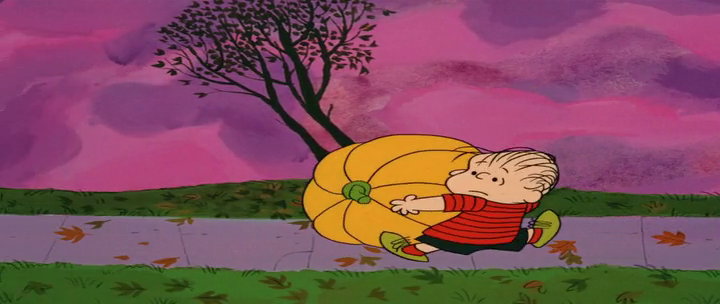 this was made in 1966
lucy does the football on charlie brown but one twist, the contract
she said she signed the document she wouldn't pull the football, but it wasn't notarized
i didn't know they had notarized documents in 1966
linus is treating the great pumpkin like santa claus
and convinces sally to come with him. sally missed out on trick or treating. she's upset by that.
i didn't remember if the great pumpkin appeared or not, but re-watching it, the answer was he doesn't show up.
charlie brown lucy and friends they mostly dress up as ghosts lucky dresse as a witch
and go trick or treating
charlie brown and lucy talk about how every halloween in the past years linus skips out on trick or treating and halloween parties to sit in the pumpkin patch waiting for the great pumpkin
which if you know what happened to mollie tibbets and jayme kloss could be kinda dangerous.
listening to them talk about halloween customes and watching this, i realize a blonde white female could dress up as jess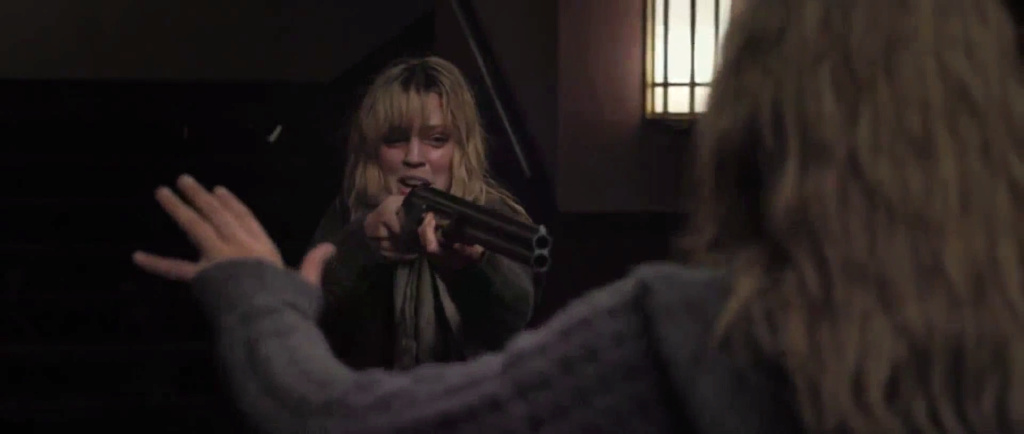 the animation reminds me of caspar the friendly ghost or the flintstones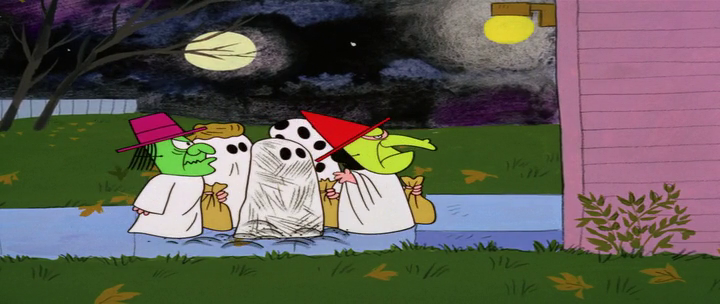 watching sally defend skeptics with linus and his great pumpkin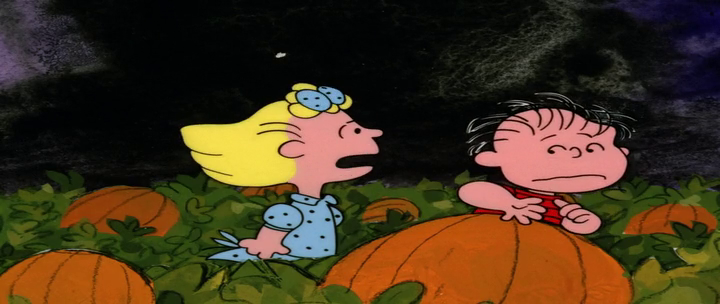 kinda reminds me of how as a kid i believed in bigfoot and i wanted to go into the woods to find bigfoot, kina like ET.
bigfoot of course speaks english unlike chewbacca.
i also looked at the night sky for UFO's
i now know that this is pure fantasy
i thought this part was hilarious and made me laf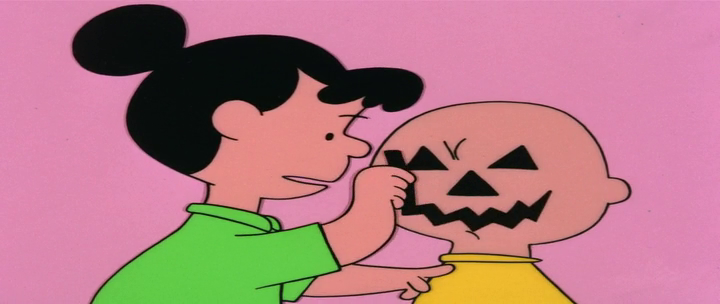 my elementary school during halloween and other parties in class we also bobbed for apples
we also sang christmas carols which i doubt would fly today, but it was ok to sing silent night and other songs in public school back in the 70s and 80s
rewatching it the only thing i vaguely remember was this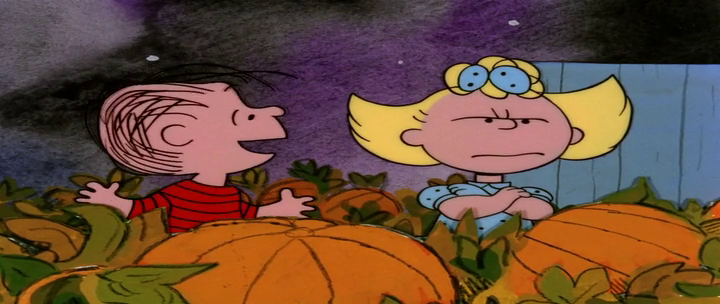 i don't remember anything else
so rewatching it having completely forgotten it it's all new
i plan to rewatch all the major charlie brown specials i can find.

next up thanks giving
watching this cartoon i thought of jess and the triangle how she forgets everything.
i forgot everything. i also thought of "sequels" to jess.
wow, so when i was a young boy in the 70s and 80s around halloween i saw "Its The Great Pumpkin Charlie Brown 1966 "
it reaired several more times on halloween
then today Thu Oct 25, 2018 i decided to rewatch it and its very cold and dirzzly where i live. and dark, sun falls early now.
a lot of time sure elapsed from then and now, and i had forgotten almost everything, except linus in the pumpkin patch.

_________________
If you only knew the POWER of the Daubert side

redpill




Posts

: 4055


Join date

: 2012-12-08




---
Permissions in this forum:
You
cannot
reply to topics in this forum