Mon Dec 17, 2018
last Wed i saw Vikings and i'm a bit late on commenting but in it Ubbe and Torvi become Christian, renouncing the Viking deities Thor and Odin "theallfather"
here Torvi is renouncing her belief in Odin and all other pagan gods and dedicating her allegiance to Jesus Christ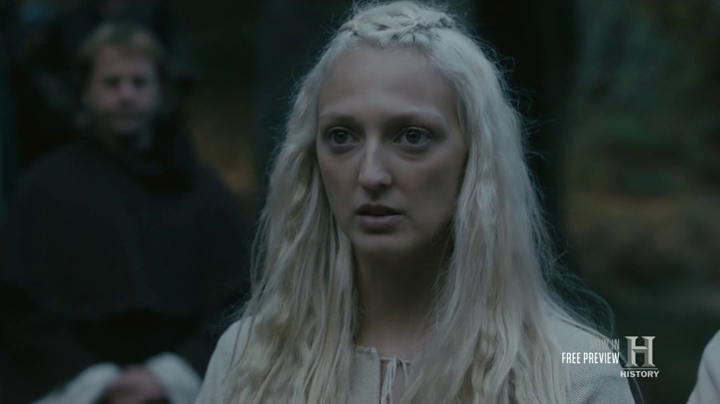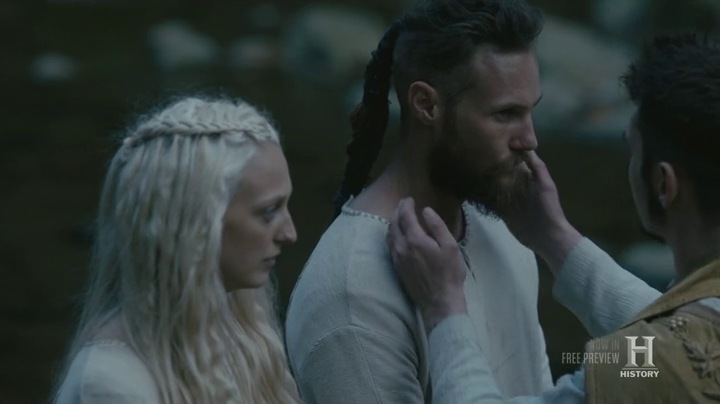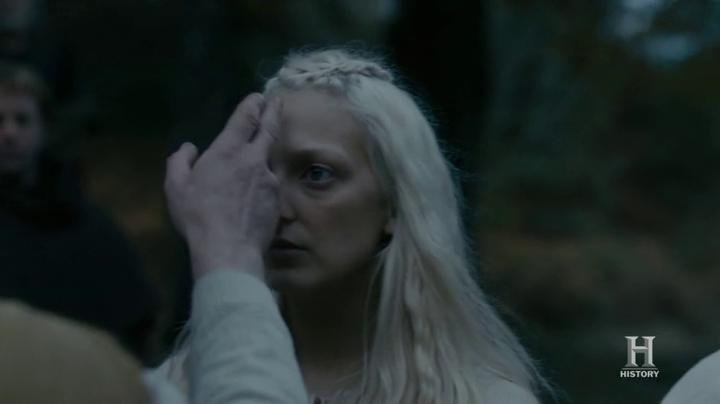 i've had similar things done to me when i was a kid in the 1970's in catholic school with the priest.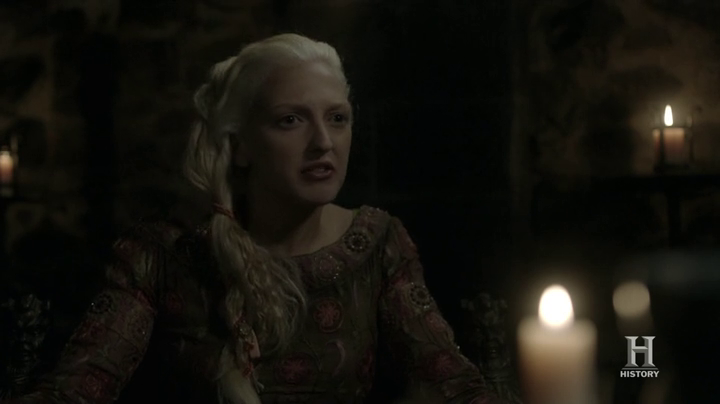 here Torvi said she doesn't feel any different
which haha, i don't either. crazy that in the 70s i was involved in this as a preschool then kindergarten student and now i'm watching this on Vikings.
i'm also watching The Last Kingdom to by bbc.
christianity and the church was super important in this time period.
how Vikings behave on this show is a far cry from How to Train your Dragon, who are also Vikings.
I suspect Vikings and Last Kingdom with the mega violence and mass murder is a more realistic depiction than How to Train your Dragon which is for kids.
i used to wonder how and why a Viking would even be remotely interested in Christianity given they are clearly more powerful than both Christians and Jews.
the bible says this

1 Samuel 17
45 David said to the Philistine, "You come against me with sword and spear and javelin, but I come against you in the name of the Lord Almighty, the God of the armies of Israel, whom you have defied. 46 This day the Lord will deliver you into my hands, and I'll strike you down and cut off your head. This very day I will give the carcasses of the Philistine army to the birds and the wild animals, and the whole world will know that there is a God in Israel. 47 All those gathered here will know that it is not by sword or spear that the Lord saves; for the battle is the Lord's, and he will give all of you into our hands."
the bible is claiming that the Jews and David are led by Yahweh which will give them victory over the pagans. if we take this seriously, how did the Romans and Babylonians defeat the Jews, and what does it say about their gods that dead jew corpses carcasses all over Israel
despite what the bible says, i have no doubt if you took Jews, gave them sling shots like their King David and pit them against Vikings, Jew heads will roll like the Holocaust.
the Vikings with their shield wall and tactics would annihilate the Jews, Odin and Thor will defeat Yahweh and his king David.
the Romans defeated the Jews in two major wars, does this mean Jupiter is more powerful than Yahweh and his armies of Jews?
but yeah in Vikings and Last Kingdom God is given the credit for military victories for Christians, Odin and Thor for the Vikings.
I actually like the idea of talking and speculating on theology, but sadly religion is no longer that important in the real modern world.
Yahweh is a primitive tribal god who promises military victory, and fails to deliver when it really mattered against the Babylonians and Romans and the Germans.
crazy how time is.
in the 1970s i was a young boy and a priest was doing that cross gesture with his hand, telling me about eternal life.
today in 2018 i'm watching Vikings and Ubbe and Torvi are getting the same treatment.
here those 2 are doing it to ingratiate themselves with their new Christian society.
i think if i lived in such a society i'd believe in jesus to.
if you've seen Jesus Camp, vikings and last kingdom takes that to an extreme.

_________________
If you only knew the POWER of the Daubert side

redpill




Posts

: 4055


Join date

: 2012-12-08




---
Permissions in this forum:
You
cannot
reply to topics in this forum