Rosie Whitaker 15, and Tallulah Wilson, 15 both commit suicide by train just like Natalie Fuller. Yikes.
When I read the article something strikes me
this is Rosie Whitaker 15,
this is Tallulah Wilson 15,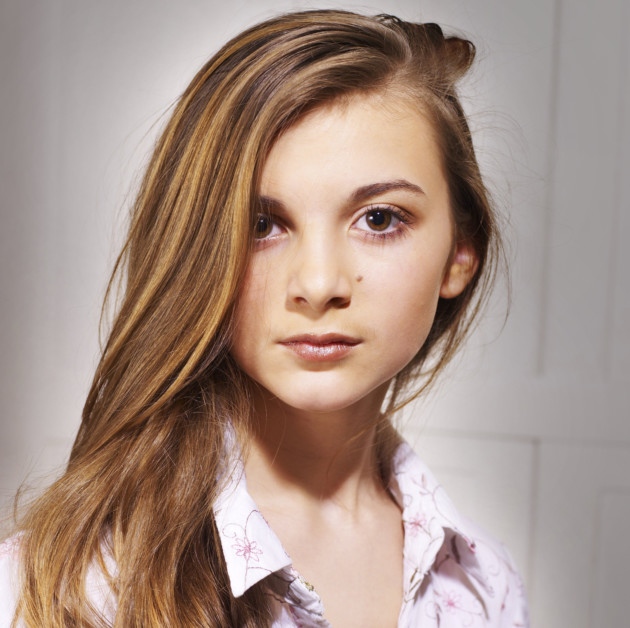 for a long time I thought they were the same photo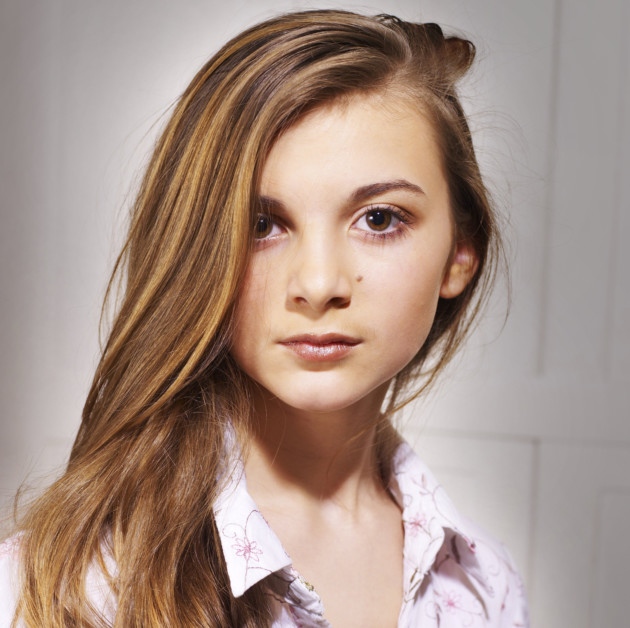 but look closely and yes they are 2 different girls.
this is a different photo of  Rosie Whitaker 15,
this is a different photo of  Tallulah Wilson 15,
Tallulah Wilson 15, has a mole on the left side of her face by her nose.
i find it extraordinary 2 teen girls both 15 who are so similar looking both chose suicide by train. yikes.
background for both
http://www.dailymail.co.uk/news/article-2158646/Rosie-Whitaker-15-year-old-died-train-lured-online-world-self-harm-suicide.html#comments
15-year-old died in front of a train after being lured into an online world of self-harm and suicide

   Rosie Whitaker described as a 'popular, beautiful girl'

   But she struggled under 'pressures of conforming to her peer group'

   Her body was found on rail tracks near her home in Beckenham, Kent

   Family: 'We hope her death serves as warning of dangers of self-harm and suicide websites'

   Rosie wrote on her blog in April that an online contact had told her to 'go kill herself'

   She battled bulimia and visited pro-ana websites where she would chat about self-harm with other girls

A distraught family are calling for a ban on anorexia and suicide websites following the death of their daughter.

Her family believe Monday night's tragedy came from reading and writing on websites where girls idealise slim celebrities such as Kate Moss, while describing how they cut themselves and contemplate taking their own lives.

In a blog, Rosie, a talented ballet dancer, spoke of her struggles with bulimia, her compulsion to slash herself with a razor blade and plans to kill herself. Callous strangers responded by telling the clearly underweight girl she was fat and urging her to commit suicide.

In April, Rosie wrote: 'This girl just told me to go kill myself. I don't even know what to do. I'm sitting here crying my eyes out, praying that the people around me will be okay.

'Praying that I won't pick up a blade. I just don't understand how someone could say that, say that to someone who has been planning their suicide for almost 3 weeks.'

On Monday night – a couple of hours after writing on her blog 'I'm so f****** sorry' – the teenager appears to have carried out her plan to end her life. She was pronounced dead on the rail line close to her home in Beckenham, south-east London, after being hit by the Victoria to Ramsgate train.

The tragedy, and Rosie's family's planned campaign against the offending websites, will add to concern about online communities that encourage vulnerable youngsters to starve themselves and take their own lives.

Dr Alice Cole-King, a psychiatrist, said: 'There is a growing body of evidence that vulnerable and distressed people can be unduly influenced by suicide and self-harm promoting websites.'

Rosie's family issued a statement yesterday saying: 'She was a popular, beautiful girl who brought joy to everyone through her various talents, including dancing and performing at the Royal Opera House, diving, writing poetry and piano playing.

'For most of her life, she was very happy and planned to follow a career in which she would help others.

'She was a well-balanced and well-loved young lady who had everything to live for.

Tributes: Friends of Rosie left flowers and notes at Beckenham Station in tribute to the schoolgirl

'However, during a period of stress brought on by the pressures of conforming to her peer group and studying hard for GCSE exams, it appears she was, unfortunately, heavily influenced by websites and online communities promoting self-harm and suicide.

'We hope her tragic death serves as a warning to other impressionable youngsters and their parents that such sites pose grave risks.'

A British Transport Police spokesman said Rosie's parents were planning to launch a campaign against suicide and self-harming websites.

'The websites she was looking at are things we will be examining as we compile a report for the coroner,' he added.

According to her blog, Rosie, who was an army cadet, had been plagued by thoughts of death, and false beliefs that she was fat and unattractive.

It appears she had given up her habit of obsessively cutting herself with a razor blade, but an apparent relationship break-up seems to have tipped her over the edge.

She also repeatedly referred to her weight and starvation attempts.

Rosie posted numerous photographs of excessively thin models – some distorted to make the women even more skeletal than in reality – and others of arms slashed by a razor blade.

She spoke of having obvious wounds she had to hide from her mother.

In the heading of her blog are the words 'And then she broke', beneath which she declared: 'Rosie, 15, London. Recovering. I have a s*** blog and everything is just s***.'

Following her death, a friend wrote on the front page of her blog: 'Unfortunately Rosie passed away on June 11 2012.'

'Rosie was a very talented student who excelled at music, diving, dance and creative writing.

'She was an inspiration to those who taught her as well as those who learned with her. More importantly, she was much loved by students as well as staff.

'Our thoughts are with her family and friends at this very difficult time.'

Friends of Rosie and others left tributes to her on memorial pages online, with close friend Bryony Wilde writing: 'You are at peace now, and I will remember every single moment I spent with you when you filled my life with happiness.

'You are a kind, clever, amazing, talented, sweet girl and I will never forget you. Rest in peace, baby, remember, I love you.'

Read more:

http://www.dailymail.co.uk/news/article-2158646/Rosie-Whitaker-15-year-old-died-train-lured-online-world-self-harm-suicide.html#ixzz3iFameBO0

Follow us: @MailOnline on Twitter | DailyMail on Facebook
http://www.theguardian.com/society/2014/jan/25/internet-tallulah-wilson-websites-teenage-suicides

Her eyes look sad," is one Twitter user's post beneath Tallulah Wilson's photograph. The image of a striking, unsmiling 15-year-old with disarmingly large eyes accompanies almost every article on last week's inquest into her suicide. We don't know when it was taken; perhaps Tallulah was perfectly content then. But for those who know that the schoolgirl's life ended on the tracks at St Pancras station in October 2012 after a battle with severe clinical depression, the image is haunting.

The photograph is not the only recurrent feature of the inquest's coverage: almost every article describes Tallulah's gift for ballet, her self-loathing diary entries and, bizarrely, the cost of her parents' Hampstead home. The word "tragic" is used a lot. In the face of such tragedy, we look for a reason. Tallulah was bright, young, privileged and talented – hardly the stereotypical "broken man on a bridge with nothing to lose". Yet in Tallulah's case, we appear to have quickly found something to blame. If Ask.FM was the teen suicide trigger of yesteryear, this year's digital smoking gun is Tumblr.

Often described as "edgy", it is one of the newer micro-blogging platforms. It's a sort of amalgamation of Twitter, Facebook and Instagram, where users post and re-post images, write blogs and interact. Unlike Facebook, Tumblr is customisable, and users do not need to reveal their identity. The result is a greater focus on aesthetics, including quirky photography that often crosses the line separating "artistic" from "offensive". Thanks to extensive media coverage, many people are aware of the pro-anorexia movement. However, pro-suicide and pro-self harm sites still fly under most parental radars.

Tallulah Wilson was, according to her mother, addicted to these pages and would spend hours writing as her alter ego, a wild, "cocaine-snorting" drinker. Her blog amassed 18,000 followers who, Tallulah told her mother, "like me for who I am". When Mrs Wilson found images online of Tallulah sporting self-inflicted injuries, she banned her from the website while Tallulah banged her head against the wall and tore at her hair in rage.

Researching "pro-self harm" websites for this article was an unpleasant task. Several years ago, I kept a blog charting my recovery from mental illness. It contained few, if any, pictures. With Tumblr, one need only type "harm" into the search bar to find thousands of images of self-mutilation. Some are artistic, in black and white, featuring contorted, ethereal models romantically embodying beauty and misery. More alarming are amateur offerings with encouraging messages. "Sweet relief," say the scratches on one arm. "Remember the first time…"

It's nasty stuff. No one could argue that much of the content is long overdue for removal. In 2012, Tumblr vowed to remove pages promoting self-harm. Sadly, this process relies largely on users reporting offensive images to the website's administrators. With online communities eager to protect their right to support one another, there is still a vast and growing quantity of triggering content available.

As a young adult who grew up in the early days of the internet, I was made aware of the need to exercise responsibility and discretion. I am still careful to pass over unsavoury content and I avoid unmoderated forums. A child might not be so vigilant, particularly one who cannot remember a time when the internet was perceived as unfamiliar, dangerous territory.

Tallulah is not the only teenager to have taken her own life after reading enabling material online. In August last year, 14-year-old Hannah Smith took her own life having fallen victim to a prolonged online bullying campaign. Another 14-year-old, Ayden Keenan-Olson, used the internet to research the number of prescription pills he needed for an overdose. He was found dead by his mother in March.

However, correlation does not equal causation. Just as we cannot entirely attribute the actions of the rampaging gunman to his taste in video games, policing the online activity of depressed teenagers will not eradicate the cause of suicide: mental illness.

To attribute the deaths of these three teenagers solely to their internet browsing history is simplistic. That is not to say the "dark", "destructive" and "toxic" online world in which thousands of young people embroil themselves isn't damaging.

We cannot say with absolute conviction that, had the internet not existed, these young people would have done it anyway. But figures from the Office for National Statistics reveal a slight decline in the number of suicides among 15- to 19-year-olds since 1981. Tumblr was founded in 2007 and, it may seem callous, but one could ask why, with the sharp increase in such websites, suicide among teenagers has not risen accordingly.

The internet can be a wonderful resource for those with mental health problems. The promise of anonymity can encourage sufferers to seek help. Sadly, the "support" many are drawn to can be detrimental to those susceptible to self-destructive thoughts. However, no amount of online safeguarding can replace conversation in the real world.

Marjorie Wallace, CEO of mental health charity Sane, said: "Our study into self-harm shows that tolerance of state of mind can be more effective than interference and disapproval.

"Young people are more likely to move away from the negative seduction of these sites if they find real companionship and non-judgmental understanding. That is why it is so important to talk openly, to raise awareness in schools and at home, and to support families seeking help."
http://www.telegraph.co.uk/technology/internet/10595049/Tallulah-Wilson-death-bright-futures-extinguished-in-digital-darkness.html

We cut and kill flowers because we think they're beautiful," reads the blog post, written in a child's scrawl. "We cut and kill ourselves because we think we are not." Beneath it is a photograph, taken from the neck down. The subject's sleeve is rolled up. The words "You are pathetic" have been scratched into their forearm with a penknife.

One click and another image pops up. "You never thought blood was pretty – until you saw it bleeding out of your own skin," reads this one. There is a cartoon depicting Mickey Mouse hanging from a noose; a photograph of a girl, her hips purple with bruises; another of a slit wrist. "I remember the first time…" someone else has typed, next to a picture of a pencil sharpener, its blades removed.

These horrific words and disturbing images do not come from the darkest corners of the internet. Nor were they found in password-protected chatrooms, nor age-verified forums. They are posted on a free blogging site, one with 160 million, mostly young, users.

Members of Tumblr, the social network owned by Yahoo!, can access this harrowing content by typing "self-harm" into a search box and dismissing a warning. Elsewhere on the internet, a simple Google search produces tens of thousands of "pro-self-harm" websites.

It was this toxic digital world that lured Tallulah Wilson, the 15-year-old aspiring ballet dancer whose inquest concluded this week in London. No parent could look at that beautiful, youthful face and not see their own daughter. Tallulah, a talented teenager from West Hampstead who had been head-hunted by the Royal Ballet School, became addicted to the internet after developing clinical depression.

She created a fantasy character online, a cocaine-taking anorexic, and began posting distraught messages and photographs of her self-inflicted cuts. Before her mother discovered her blog and asked Tumblr to take it down, she had amassed 18,000 followers. Devastated that her online world had been taken away, Tallulah threw herself in front of a train at St Pancras station in October 2012.

Speaking after the inquest, her mother Sarah demanded action to "stop this poison spreading", urging websites to protect vulnerable teenagers. "She had fallen into a world of nightmares," she said in a statement. "I was shocked by the ease with which Tallulah and other children can access online self-harm blogs. Tallulah entered a world where the lines between fantasy and reality became blurred."

Though the issue of self-harm is no longer taboo, the online communities springing up among sufferers – many of them perpetuating and exacerbating the illness – remain largely unregulated and rarely discussed. One of the largest, featuring horrifying user photographs of cuts, scars and burns, has hundreds of members around the world. Many of the 22,000 young people treated in Britain's hospitals in 2012 for self-inflicted injuries will have visited, contributed to and been "inspired" by these sites. For some, like Tallulah, the consequences may be tragic.

Delving into this dark digital space reveals websites, blogs and forums devoted to the most insidious of subjects. Some take self-destruction to unimaginable extremes, with users "liking" and sharing images and accounts of self-mutilation and suicide. Members discuss in detail how they might hurt themselves or even take their own lives.

Stephen Habgood, a retired prison governor from Staffordshire, is another victim of this world. In March 2009, he lost his son, Christopher, 26, who shortly before his death had begun accessing websites about suicide. It was here, his father believes, that he found the means and encouragement to take his own life.

"He had suffered for many years from depression," explains Stephen, now chairman of the charity Papyrus, which is dedicated to the prevention of young suicides. "But he was very bright, very funny, very good looking. He always had girlfriends. He was doing a course in forensic computing at Stafford University and he was staying away from home. Like many young people, he liked going online. I never imagined it could end the way it did."

After Christopher's death, Stephen found out that he had tried to kill himself once before, and had gone online to look for an alternative method. "It was clear from his computer that he'd downloaded a book and that he'd visited sites that encouraged him and talked about methods," he says. "I was only aware of the websites afterwards because he left a series of notes. He said he was ashamed; worn out from trying to live a life of pretence."

Psychologists, who have an insight into online communities via their patients, say they are growing in influence. Julie Lynn Evans, a psychotherapist who works with young people, says users become part of a "destructive club" from which it is difficult to escape.

"If you're playing around the edges, you go on and they encourage you," she adds. "They only talk to that side of your personality, spurring you on. You're by yourself, being urged to do the worst. It's completely unmonitored. They encourage that sickness with no sensible guide towards wellness."

Rachel Summers, a mother-of-two from north London, says that her daughter, who started self-harming at the age of 15, wasn't speaking to strangers but friends online. "She did go on websites a lot, late into the night," her mother recalls. "She was talking to her peers; they were egging each other on. She was at a very academic school and there was this little group who competed to see who had the most cuts and who could do it in the most extreme way."

Rachel confiscated collections of scissors, blades and penknives from her daughter's room, and persuaded her to attend therapy. Seven years later, she is fully recovered. "We weren't aware of what the internet could do back then," Rachel says. "It's really frightening; you have no idea who they're talking to. We tried Net Nanny and other software, but you can't stop them. I don't know how you police this – it's an addiction."

Though safeguards have been proposed (in 2012 Tumblr pledged to prohibit content that "actively promotes or glorifies self-injury or self-harm"), none seems to be working. Harmful content floods the internet, infecting damaged young minds with vile ideas and destructive desires. Yet some experts argue that banning the sites, or removing content on blogs like Tumblr – through controls imposed by internet service providers – risks driving communities further underground.

Heather Maitland, a mother-of-three from Chester, agrees the solution is more complex. Her daughter, Sara, was diagnosed with anorexia nervosa at 15, and Heather found out she had been secretly self-harming. "She does it when she gets very low, generally when she's eaten less," she says. "She thumps her hips, pinches herself until she bruises, scratches a particular area on her hand until it bleeds."

As Sara, now 19, started to recover, she joined an online community of young people going through similar experiences. "It's like her little friendship group," says Heather. "We are very open about it and it is a positive thing for her. But we both know she has to let it go one day. The longer you stay within that community, the more it saps you of reality, and I believe that's what happened with Tallulah. She had low self-esteem and she was sucked deeper and deeper into this vortex of horror."

Whatever form they take, Caroline Roe, director of the charity Harmless and a former self-harmer, says safeguards are imperative. "When it comes to social networking, we're all a bit apathetic because we're worried about limiting freedom of speech," she says. "But suicide is the second biggest killer [of young people] in our country. We know these things are risk factors and that our young people are exposed to them. These websites are harmful and I fail to understand why we are not taking more considerable action against them."

More than 91 per cent of young people in Britain have internet access at home, and 75 per cent on their mobiles. Any one of them can enter the same toxic world that poisoned the minds of Tallulah and Christopher; a world that can do untold damage.

In recent years, the Government has tackled another online scourge which threatens young people. The campaign against internet pornography and the proliferation of child abuse images online has been effective, with blocking filters due to come into force in 20 million households later this year. Moreover, Prime Minister David Cameron warned search engines that the removal of such content was not simply necessary, but a moral duty. Surely web content promoting self-harm and suicide must be our next target?

"In my work now, I do everything I can to help other people's children," says Stephen Habgood. "One of our campaigns is to have taken down websites which encourage and support this kind of behaviour. It makes me so angry that they exist. Young people who have mental health issues are prey to people who will exploit them online and we need to show them that there are places to get help."

He does all this, he says, for Christopher. He was his only child – and the internet robbed him of a future. "Every day I miss having him around," says Stephen. "I miss making plans with him, laughing and joking with him. I just miss him being in my life."
http://www.mirror.co.uk/news/uk-news/tallulah-wilson-death-ballet-girl-3020192

A teenage ballerina who was killed by a train escaped reality by creating a cocaine-snorting online character, an inquest heard.

Tallulah Wilson, 15, died just 24 hours after mum Sarah found out about her secret life and had her Tumblr account deleted.

Tearful Mrs Wilson told the hearing: "She made up this outrageous fantasy out of this person that took cocaine and drank, but the lies spiralled out of control.

"I asked her why she didn't want to be Tallulah and she just said I didn't understand.

"She said she had 18,000 people who loved her for who she was online.

"She told me she was finally happy, she didn't think she could have friends in the real world."

Mrs Wilson added: "The site was incredibly disturbing. I saw one girl post a picture with a noose and the picture said, 'here's your new necklace, try it on'.

"I saw pictures she posted on Tumblr of her cutting herself. I recognised her bedsheets.

"There were young girls on there cutting themselves to see who was worse."

The North London hearing was told Tallulah had previously tried to kill herself.

She was hit by a train at London's St Pancras station in October 2012.

Her death came just four months after another budding ballet dancer was killed in the same way in ­Beckenham, South London.

Rosie Whitaker, also 15, had attended the same dance school as Tallulah.

The coroner was told the youngster had been bullied at St Marylebone School, in Central London.

Mrs Wilson said: "Some of the girls in that school were horrible . They used Tallulah as an emotional punch bag.

"She didn't handle my mum's death very well either.

The teenager was "headhunted" by the Royal Ballet School but never attended.

She moved to £11,000-a-year St Margaret's School, in Hampstead, West London, a month before her death.

Mrs Wilson, of West Hampstead, also recalled the last time she spoke to her daughter before she went to school.

She told the coroner: "I said to her she didn't have her dance clothes with her. I asked why.

"She said, 'I don't need my things today'. And I never saw her again."

The inquest continues.

Mary Stroman 16 pictured below also committed suicide by train yikes!
Police were last night investigating 'chilling similarities' between the deaths of  16-year-old Mary and Tallulah, who had both been pupils at St Marylebone School in Westminster.

Mary, the daughter of US musician and jazz professor Scott Stroman, died ten days ago in Yarnbrook, Wiltshire.

She is understood to have been staying in the area and was struck by a train shortly after 8pm on a foot crossing. Police had begun searching for the teenager, who had been reported missing.

Emergency services rushed to the scene but Mary, one of five children, was pronounced dead.

Sources said both girls were 'clearly very troubled' but there is no evidence that Mary had been on any self-harming websites.

Police do not believe the girls had been close friends – either in person or online. Mary attended St Marylebone School for about two months four years ago.

But the fact they were briefly at school together means police have not ruled out the possibility they were in close contact with each other before Tallulah's death.

It is believed that a key line of the police investigation into Mary's death is her medical history. The Mail has learned that the teenager had suffered health problems. Another line of inquiry is that Mary was bullied but officers say there is no  evidence of that at this stage.

allulah Wilson's inquest heard claims that she had been bullied at St Marylebone school, which she attended until the summer of 2012 when she moved to St Margaret's School in Hampstead weeks before her death in October 2012.

A teacher responsible for pupil welfare at St Marylebone said Tallulah never complained to staff about being bullied.

Last night Mary's family issued a statement saying: 'To all her friends and people who knew her, please remember Mary as a bright, clever and funny girl who was gentle and kind to everyone.

'She loved animals and the outdoors, and she always had great love and affection for all of her family. Mary is now at peace with herself and it was an honour to have her as a daughter and a sister.'

A British Transport Police spokesman said: 'Mary had injuries consistent with having been hit by a train and was pronounced dead at the scene. The incident is currently being treated as non-suspicious.'

Kathryn Pugh, head teacher at St Marylebone School, said yesterday: 'Our thoughts and prayers are for Mr and Mrs Stroman and for their other children who attended our school. Mary and Tallulah were in the same year but not in the same form group.

'Mary was here for a very short time, around two months about four years ago. Because she was unwell she left the school.'

Mary's family live in a three-storey terraced home in Finsbury Park, North London.

Mr Stroman, 55, is an award-winning musician who has lived in the UK since 1982. He and his wife Sue have two sons and two other daughters, all older than Mary.

Mary is the third London schoolgirl to die in recent years in similar circumstances.

In June 2012, Rosie Whitaker, 15, killed herself by lying in front of a train after visiting websites which promote self-harm and suicide.

Rosie, from Beckenham, South-East London, was a talented ballet dancer. She suffered from bulimia and had scratched the word 'fat' across her stomach when she died.

Tallulah killed herself four months later. When her inquest ended on Wednesday, her mother Sarah demanded action against the 'toxic digital world' of the internet that glamorises suicide and self-harm.

Tallulah said Rosie was a friend of hers and paid tribute to her the day before her death. In a message posted on Tallulah's Twitter account, which she had dedicated to Rosie, she wrote: 'Why the **** should I stay if no one around me stays for me? It's not ****ing fair. I'm done. I'm ****ing done #suicide #goodbye.'

Read more:

http://www.dailymail.co.uk/news/article-2545616/Is-train-death-girl-Mary-Stroman-linked-Tallulah-Wilson-suicide-Chilling-similarities-police-reveal-teenagers-went-school.html#ixzz3iFdQgNLE

Follow us: @MailOnline on Twitter | DailyMail on Facebook
Mary Stroman 16 Rosie Whitaker 15, and Tallulah Wilson, 15 Natalie Fuller 29, suicide by train. Holly Glynn and Fagy Mayer suicide by jumping.

_________________
If you only knew the POWER of the Daubert side

redpill




Posts

: 2444


Join date

: 2012-12-08




---
Permissions in this forum:
You
cannot
reply to topics in this forum