My research into dana point jane doe/holly jo glynn got me interested in researching suicides  something i'd never before had any interest in.
in my research i found ashlyn connor age 10
age 10. the first news reports said she was bullied but later reports said after the investigation they found no evidence of bullying but instead that her mother had a history of mental problems and attempted suicide several times.
bullying is a common reason for young girls to commit suicide
Hailey Petee, 11
this is London Ohio
http://www.dispatch.com/content/stories/local/2013/01/28/London-girl-suicides.html

11-year-old London girl commits suicide
Counselors and a crisis team are in London Elementary School today to help students and employees deal with the news that an 11-year-old student killed herself at home over the weekend.

London Police Chief David Wiseman said Hailey Petee, who was in the fifth grade, hanged herself in her bedroom overnight Saturday. Police were called to the family's London home on Walnut Street at 12:17 a.m. Sunday.

Wiseman, who is part of the county's suicide-prevention coalition, said it's been a difficult weekend for everyone involved.

London Schools Superintendant Thomas Ben said counselors will stay on hand as long as necessary.

"It's a terribly sad day," he said.

Hailey's parents, Melinda Groce and David Petee, said this afternoon that their daughter has been teased and bullied by neighborhood kids for months. They are putting out a call to action for it to stop.

Hailey, her dad said, has always worn glasses, the lenses so thick they distorted the look of her eyes. And she's always been loud, outspoken, hyper — she took medication for her attention-deficit disorder — and other kids teased her because of it.

"She didn't want people to make fun of her," Petee said. "She just wanted to be like everybody else."

Wiseman said today that in October, the police department charged a London woman who lives in the neighborhood and has a young daughter about Hailey's age with telephone harassment and disorderly conduct in connection with causing Hailey and the Petee family some trouble. The disorderly conduct charge has been dropped, but the other charge is pending in Madison County Municipal Court.

But Wiseman cautioned that the police department will continue to investigate Hailey's suicide and that no connection has yet been made.

For youth between the ages of 10 and 24, suicide is the third-leading cause of death, resulting in about 4,600 deaths per year, according to the Centers for Disease Control and Prevention.
13 year old Rachel Ehmke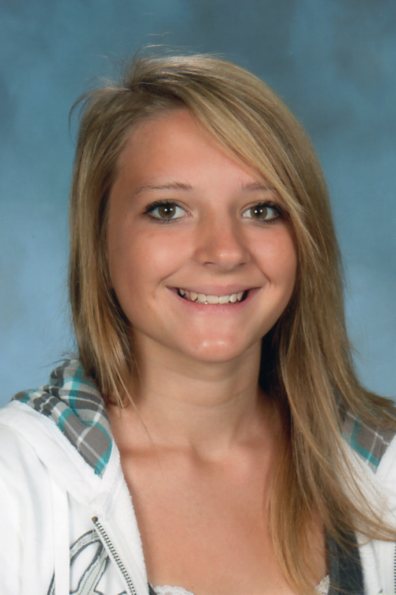 http://www.kare11.com/story/news/local/2013/11/26/3732643/

Her father, Rick Ehmke, says at roughly the same time, Rachel and a friend were cornered in the school locker room by a "clique" of girls and then threatened.

"She tried to deal with it. We thought she was dealing with it and the school thought she was dealing with it," said Rachel's father. The family now must face different facts: "She locked into this stuff and couldn't let it go," said her father.

Rick Ehmke believes his daughter made an easy target for bullying, because her loving nature made it difficult for her to fight back.

The day before Rachel's death, theschool notified her parents of another incident.

Chris Flannery, the parent of two Kasson-Mantorville middle school students, says his 8th grade daughter was among several students who received an anonymous text.

"It was pretty explicit. Something to the effect of that Rachel was a slut and to get her to leave the Kasson-Mantorville School, forward this to everyone you know."

Two days later Rachel hanged herself.

Dodge County Sheriff Jim Jensen confirmed that his department is conducting a criminal investigation with the Kasson Police Department. Jensen says Minnesota lacks a bullying statute that applies to Rachel's case, but adds prosecutors have other options, including harassment, if charges are filed. "Terroristic threats might fall in there depending on what type of bullying is going on," said Jensen.

Rick Ehmke says he's not interested in seeing the girls who bullied his daughtercharged criminally.We're not saying they're bad kids, they just made some really bad choices."

He said the girls involved "will carry this with them their entire lives. If they knew the consequences I'm sure they wouldn't have done that."

Rachel's father said he recently learned his daughter was eating her lunches in the girl's locker room on certain days to avoid running into her tormenters in the school cafeteria.

He says text messaging and social media have made an already bad problem worse. "Now the bully follows you home."

Rick Ehmke said he spoke with his daughter the evening before she killed herself and she begged him not make a big deal of the latest incident, fearing it would make matters worse for her at school. They talked about finding Rachel a different school. She told her dad,"she wasn't going back on Monday."

Rachel's parents found a note after her death. According to her father, the note read, "I'm fine =I wish I could tell you how I really feel."

Rick Ehmkesays he doesn't blame the school, but wishes there had been greater consequences for the bullies last fall. He says he was stunned to learn six weeks after Rachel's locker was defaced that those terrible words had still not been cleaned up. He said that changed only after he sent an email to the middle school principal.

"Words hurt. Word can kill," said Mary Ehmke, Rachel's mom, wiping away tears. "And it did," added her father. "I'd give anything to have her back, I really would."
8 year old girl Tori Blair Wilson suicide
http://www.dailymail.co.uk/news/article-1391173/Tori-Blair-Wilson-8-hung-bullied-right-day-death.html

Girl aged just EIGHT hanged herself 'after being bullied right up to the day of her death'
An eight-year-old girl found dead in the woods near her home had hanged herself after being bullied, police have said.

The body of little Tori Blair Wilson was discovered just 80 yards from her house near Palestine, East Texas, after she went missing from a neighbourhood barbecue.

Following a weeks-long investigation, an autopsy has now revealed the second-grader died from suicide by hanging.

It also found the pretty eight-year-old had talked about suicide in the past, once even putting her head in a noose in front of one of her friends.

Anderson County Sheriff Greg Taylor told CBS: 'It appears she was a good student with no problems at school, but we did receive information she may have been bullied at some point.'

He told local newspaper the Palestine Herald Tori may even have been bullied on the day of her death, but investigators had not discovered any specific culprits.

Tori was a pupil at Westwood Primary School, where she was described as a 'very fine student' who was loved by teachers.

She had  been playing happily with bikes and water balloons at the neighbourhood barbecue near her home on Sunday, April 17, when she disappeared.

Sheriff Taylor said: 'All of the kids came inside and (Tori) went back into the woods saying she forgot something. When she didn't show up her family went looking for her and found her hanging.'

He said officers ruled out foul play early on, but were 'baffled' by her death because there was little evidence at the scene.

In an autopsy report, Dr John A. Stash of the Southeast Texas Forensic Science Center ruled the cause of her death was 'asphyxia by hanging', and listed the manner of her death as suicide. There was no sign of a struggle.

The report continued: 'According to investigative information the decedent had a history of suicidal ideation and had similarly placed her head and neck in a rope in the presence of a friend in the past in a possibly prior hanging attempt.'

But Justice of the Peace James Westley has said he is not yet willing to put suicide on Tori's death certificate, and said he needs to discuss the case further with the sheriff's office before making a decision.

The report continued: 'According to investigative information the decedent had a history of suicidal ideation and had similarly placed her head and neck in a rope in the presence of a friend in the past in a possibly prior hanging attempt.'
that's pretty um advance thoughts and behavior from an 8 year old i must stay. where did she get these ideas from? Tori gives me the impression that just as there are child prodigies in math science music art painting sports, Tori is a child prodigy at suicide. somehow her brain is very advance far beyond those of her peers at the thought and practice of suicide. i wonder how she was bullied and whether she had a physical defect or speech impediment or something. apparently she had suicidal ideation for some time.
i have wondered about possible paranormal explanations such as past life experiences. maybe Tori is the reincarnation of a woman who committed suicide in a past life. she entered the body of this girl and commits suicide yet again. which might mean at some time in the future her spirit will enter yet another girl embryo and commits yet another suicide at a very young age.
or maybe a spirit or she had near death experiences of heaven with jesus and thought suicide would let her go to heaven to be with jesus or something.
when i say child prodigy of suicide. Tori was 8. 8 years old. she had a history of suicidal ideation. AND she seemed to understand what that mean and what it entails. And she had a plan to pull it off. she seemed to understand that a noose around her neck would end her life permanently. she demonstrated it to her friend presumably also 8 or under. all by age 8 she understand what suicide was, what death was, how to end her life, what she needed to do, and talked about it and demonstrated it. if i hear an 8 year old telling me this i'd freak out that's like an 8 year old talking about quantum mechanics or something.  imagine if Tori the 8 year old conversations were recorded where she talks about death and suicide. and about hanging. and how she'll wrap it around her neck then hang. how she will die and never wake up. i wonder if she believed in an afterlife
how do these kids know how to make a noose ?
i thought that has to be the youngest. but um i decided to research that and um i found someone who beats that out
Samantha Kuberski age 6 youngest recorded intentional suicide at least in oregon
http://www.seattleweekly.com/home/928466-129/healthandwelfare

Does a kid this young really understand what it means to kill themselves?
Six-year-old Samantha Kuberski was a happy kid who did well at school. Which is why tragedy was compounded by shock back in January, when medical examiners in Yamhill County, south of Portland, declared Samantha's death a suicide, making her the youngest person to take her own life in Oregon's history.

On December 2, the first-grader was allegedly sent to her room after getting in a fight with her mom. While her mother and three sisters were in other parts of their McMinnville house, Samatha reportedly crawled into an unused crib that had no mattress or box spring, tied a cordurouy belt around her neck and onto the crib's top railing and hung herself.

Samantha was found unconscious and rushed to a hospital where she was pronounced dead. Her parents and siblings were later interviewed by police, who ruled out any foul play and said they found no signs that the young girl had ever been abused.

Now the only thing left to parse is what to call Samantha's tragic death. While the medical examiner has ruled it a suicide, detectives insist on calling it an accident, saying that a child that small could have no idea of the consequences of her actions, an argument backed up by adolescent psychiatrists like Dr. Kirk Wolfe.

"Most kids this age are not aware of what death actually is," he told the Yamhill Valley News-Register. "Not until they get to be 8, 9 and 10 do they understand death is final and you don't come back."
what i wonder is how Samantha even got the idea of tying a belt around her own neck and then onto crib and then jump and let herself hang. where did that idea even come from?
Ashlynn and Samantha and Tori and Hailey and Rachel hanged themselves. which um strikes me as less painful then jumping off a cliff or tall building or waiting in front of a train, yikes.
thus far all of the children who committed suicide did so by hanging. but the adult women picked everything from drowning to jumping from heights to train. yikes. i wonder if there is something about growing up that suicide by hanging seems a bit um something for kids ?
just as there are child prodigies in things like math music like violin art sports i think these girls are child prodigies of sorts in suicide. i dont think when i was 6 i even knew what hanging was or how to do it. i wonder if any of them believe in an afterlife. i wonder if jesus or the belief in heaven motivated them.
as far as bullying is concern i actually support home schooling or something like that for vulnerable kids. not practical in many cases but still.
i went to a public school and bullying was a big problem. i was bullied but i also got into fights.
at the time the best fighting that i got into was bruce lee and asian martial arts like the art of the ninja. i loved karate kid
this is storm shadow btw
so many issues, mental problems, drugs, bullying, predators
i lived in a city where there was a small orthodox jewish community. i went to a public school where a lot of the ortho-jew drop outs attended. they hated religious school and judaism. there were anti-jew ex jews like Faigy Mayer. i did point out though that public schools are hardly better since there is so much bullying and fighting going on. i think you are trading off religious indoctrination for bullying. i read the bible and i dont believe it. and they were learning 6 day creationism yahweh gave moses   torah on sinai.
in hindsight the girls who were bullied at school and committed suicide were probably better off being home-schooled.
my thinking would be groups of parents forming a community a very self-selective community in which they pull their children out of public schools and a mother would teach children of groups of maybe no more than 10 kids and if any kid bullies another kid, has drug problems is disruptive or refuses to learn, that kid gets kicked out of the group. teaching burden will be shared among the mothers. it would be a volunteer community. not sure how this would go with anti-discrimination anti-racism laws, or laws regarding accommodating disabilities and what not as well as laws from taxes to liability etc.
i wonder if very small schools in rural communities have less bullying due to fewer people than larger ones. and i wonder what causes kids to bully and differences between bulliers and bulliee. without a doubt bulliers tend to be bigger stronger better fighters at least if they are boys.

_________________
If you only knew the POWER of the Daubert side

redpill




Posts

: 2443


Join date

: 2012-12-08




---
Permissions in this forum:
You
cannot
reply to topics in this forum