over at websleuths posters have claimed
detective pinkie wrote:
Hold yourself to the same standards - explain why an intruder would leave a body and a note, simply and believably
tawny wrote:
the fail in logic is astounding.

This is an example of NO IDI explanation. Why would an intruder hide her body? Seriously, please answer that for me. Why would an intruder hide her body rather than take her with them and dump her, or leave her where she was? Did an intruder seriously believe she would NEVER EVER be found inside the house?

Serious question: Why would an intruder hide her body in a dark room in a basement?



If he wanted to ensure it was found, why hide it? If he had to bug out, not taking the kidnapped-turned-murdered with him, why did he leave the note?
Delay discovery to what end? If he were bugging out, why would he care when, where, and how she's found?

It makes zero logical sense.
ukguy wrote:
Mama2JML,
Why does an intruder need to bother with a RN at all, all that sitting around authoring a RN, increases the risk of being caught.

No JonBenet in the house tells its own story, when followed up with a ransom phone call, no RN is required.

There is no IDI explanation forthcoming as to why the said intruder did not remove JonBenet from the house, which is just as inconsistent as any staged kidnapping leaving JonBenet in the house!

Intruder plan of action: Enter Ramsey household remove JonBenet, dead or alive, relocate to the boot of awaiting car, then simply drive away. Next day phone ransom demands. Total time to execute less than fifteen minutes!

nimyat of reddit wrote:
There is absolutely 0 reason to start to write a draft ransom note and then write the real thing and make it that ridiculously long.

If it was a premeditated kidnapping, ('hid in the house' theory) why the fuck wouldn't you bring a ransome note with you and why the hell would you start to draft one and then write one on paper found in the house.

If it was a burglary turned kidnapping, why would you start to draft a ransom note, and then write the real thing 4 pages long? You would scribble something like "I've taken your daughter, dont contact police, deposit money at this location at this time if you want to see her again." A panicked burglar does not sit and start writing about his 'organisation'.

A lot of people get bogged down in the details of the case, because it is a fascinating one and it is very interesting, but the ransom note is the most ridiculous thing ever and was totally written by one of the family in my opinion. They also completely over thought it - mentioning the fathers business, his bonus, writing 4 pages worth etc.

There's no way the family wasn't involved. As for which one did it, that is what is hard to prove.

docg makes a similar claim
docg wrote:

Questions

An intruder intending to express his anger or disdain for the Ramseys would have had no reason to write a meaningless ransom note. A kidnapper would not have left both the note and the body. If the parents were involved in this together, as so many assume, such a note might serve to throw the police off the track, but only if the body were found, days later, in some remote area. Or never found. With the body hidden in the house, where it is sure to be discovered, the note only creates problems for the Ramseys, the only ones who could "logically" have written it. If they were not planning on getting the body out of the house before the police came, then why would they write an obviously phony note?

Also, why was the note hand printed? Why not print it via computer? Or paste words together from newspapers? If the parents, or anyone at all close to the family, wrote it, they would be risking exposure for sure.

Answers

No intruder would have had anything to gain by writing the ransom note. No intruder would have any reason to write it. A kidnapper would have taken the child (or her body) with him. If something had gone wrong with his plan, he would have had no reason to leave a possibly incriminating note. Someone intending to frame John or Patsy would not have written the note in his own hand, as that would be evidence of an intruder. The conclusion is simple: there was no kidnapper. There was no intruder. The note must have been written by someone on the inside -- and it does indeed read like a staged kidnapping attempt.
this is Rachael Runyon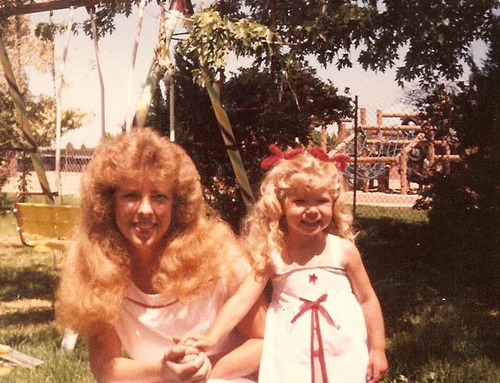 sketch of her killer never identified - based on eye witness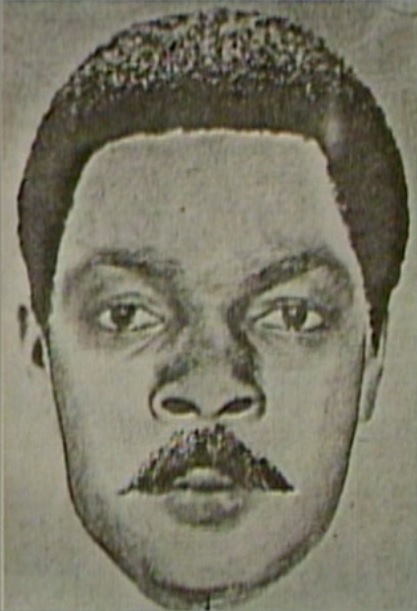 basic info
http://unsolvedmysteries.wikia.com/wiki/Rachael_Runyon

Real Name: Rachael Marie Runyan
Nicknames: No known nicknames
Location: Sunset, Utah
Date: August 26, 1982
CaseEdit

Details: Three-year-old Rachael Runyan was abducted from the city playground behind her home in Sunset, Utah on August 26, 1982 by a black man driving a blue midsize car. Twenty-one days later, her body was found dumped in a creek off a dirt road in Morgan County. Years later, a disturbing message was found in a bathroom of a market. The author claimed responsibility and suggested that the murder was part of a Satanic ritual or cult. Police believe that Rachael may have been videotaped in a "snuff film" and that she was molested, abused, tortured, and murdered in it. Her murder remains unsolved.
Rachel runyan killer

A composite of Rachael's killer

Suspects: The police are searching for a six foot tall man with a slender build, between 25-35 years of age.
Extra Notes: This case first aired on the November 8, 1989 episode. There is a $53,000 reward leading to the arrest and conviction of Rachael's killer.
Results: Unresolved. A former inmate living in New Mexico has become the prime suspect in Rachael's murder, but police do not have enough evidence to bring charges against him. He has not been publicly identified.
this is snuff film


A snuff film is defined by the American Heritage Dictionary as "a movie in a purported genre of movies in which an actor is actually murdered or commits suicide".[1] It may include a motion picture genre that depicts the actual murder of a person or people, without the aid of special effects, for the express purpose of financial exploitation, but that detail is extraneous, so long as it is "circulated amongst a jaded few for the purpose of entertainment".[2] Some filmed records of executions and murders exist but have not been released for commercial purposes.[3]
relation to Jonbenet

Police believe that Rachael may have been videotaped in a "snuff film" and that she was molested, abused, tortured, and murdered in it.
given Jonbenet's participation in beauty pageants, and the kind of people that are out there, Jonbenet's murder may have been done solely to create a snuff film. Once she was dead, the killer had no further use for her body so what better place to put her than in the basement of her own home.
Jonbenet's killer intention was to create a snuff film with a beauty pageant winner.
The RN was a distraction and decoy. No need to remove her body to another location once the snuff film was made. for some child killers a snuff film involving a child dying is its own reward
its highly likely many other child abductions and murders from the OCCK to Amy Mihlaivic to Tracy Neef involve snuff film.  




_________________
If you only knew the POWER of the Daubert side

redpill




Posts

: 2819


Join date

: 2012-12-08




---
Permissions in this forum:
You
cannot
reply to topics in this forum