trasha griffith pictured below is an example of an anti-science denialist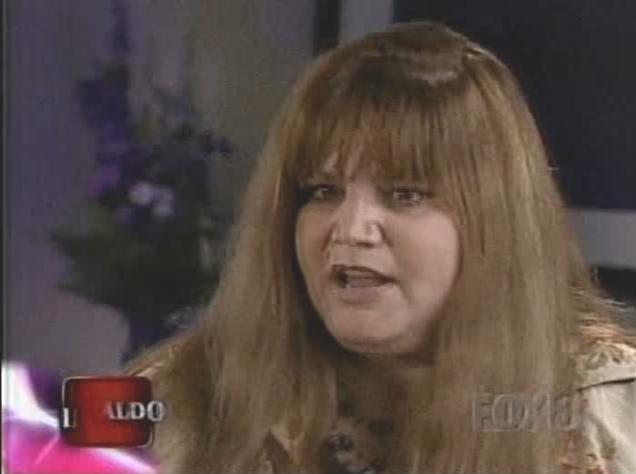 trasha wrote:
Anti-K, this whole forum has example after example after example that an intruder did not commit this crime.

No one can show one scintilla of evidence of an intruder.

As owner, I do my best to stay out of actual discussions about a crime.

The JBR case is the one expection.

Websleuths is a leader in true crime information as well as discussion. People come here to get information. It is imperative we deal with the facts. Not fantasy.

All I ask for are facts and a logical connecting of the dots. Logic and facts.

one trasha has never studied forensics. she has never studied crime scene reconstruction. she has no background in criminalistics. as far as evidence is concern
she along with other anti-science denialists ukguy andrewww boesp superdave koldkase etc have some weird creepy desire to bash the r's
Trasha has never studied the forensics
http://www.crimesceneinvestigatoredu.org/crime-scene-reconstructionist/

According to the Association for Crime Scene Reconstruction, crime scene reconstruction is the "use of scientific methods, physical evidence, deductive and inductive reasoning" to understand the series of events that led to the occurrence of a crime.

Crime scene reconstruction is a process that helps investigators interpret and explore evidence and may ultimately be used to arrest suspects and prosecute them in a court of law. Crime scene reconstruction blends observation, experience, collected data, and scientific methods to produce a probable explanation for the crime event.
.

Crime scene reconstruction is different from a reenactment of a crime, as it involves a more comprehensive approach that focuses on final resolutions than criminal investigative analyses. Specifically, crime scene analysis takes place during the initial phases of the investigation, throughout the investigation, and even during the adjudication process.

Crime scene reconstruction may involve everything from observations and conversations between investigators to the use of advanced computer models. In other words, it is a fluid and continuous process that doesn't end until a final analysis and conclusion has been made about the crime.

Crime scene reconstruction, performed by crime scene investigators and detectives, involves making pieces of the puzzle fit together, with the pieces of the puzzle being bits of evidence and the puzzle being the who, what, when, where and why of the crime.
The Process of Crime Scene Reconstruction

In the eyes of crime scene investigators, not any one piece of evidence is more relevant or more important than another. In other words, every piece of evidence in crime scene reconstruction is like a voice that must be heard. It is therefore up to the investigator to ensure that all "voices" are heard and that all pieces of the puzzle remain an integral part of the crime scene investigation.

Crime scene investigators, when conducting a crime scene reconstruction, must be able to make an overall evaluation of the crime scene and develop an overall picture of the crime scene as to mental composite of the crime. This is done through years of work in crime scene investigations and the knowledge gained as a result.

Their work involves:

Conducting an initial, walk-through examination of the crime scene (taking photographs, logging evidence, and getting a general "feel" of the scene)
Organizing an approach to collecting evidence and relaying that information to the crime scene team
Formulating a theory of the crime based on the initial walk-through, focusing on everything from blood splatters and fingerprints to tool markings and the physical changes of the deceased
Using the theory to track down suspects or engage suspects or witnesses in formal questioning
Scrutinizing all pieces of evidnece and the results of the medical examiner's autopsy as to determine whether it supports or refutes their initial hypothesis
Reconciling all pieces of evidnece that refutes the hypothesis and reformulating the hypothesis, if necessary

Although crime scene investigators must make logical conclusions based on the evidence and on their observation and on the results of forensic testing, they must, at all times, remain impartial and objective. Therefore, conclusions cannot be made until all evidence is gathered, analyzed, presented, and understood.
Becoming Certified in Crime Scene Reconstruction

Senior crime scene investigators with significant experience in crime scene investigations are typically the ones who undertake the complex job of crime scene reconstruction. The most logical path to securing crime scene reconstruction jobs involves first achieving an associate's or bachelor's degree in forensic science, criminal science, or a similar program and then working as part of a crime scene investigation team to gain the experience needed for attaining a job in crime scene reconstruction.

In addition to experience and education, it may also behoove you to achieve professional certification in Crime Scene Reconstruction, which is offered by the Crime Scene Certification Board of the International Association for Identification.

To quality for the Certified Crime Scene Reconstructionist (CCSR) designation, you must:

Have at least 5 years of experience as a crime scene investigator involved in crime scene reconstruction

Have completed at least 120 hours of Board-approved instruction in crime scene and crime scene reconstruction within the last 5 years

Training courses must include at least 40 hours in bloodstain pattern interpretation, at least 40 hours in shooting incident reconstruction, and at least 40 hours in approved elective courses, such as:

Crime scene documentation
Blood pattern analysis
Arson investigations
Death investigation
Crime scene photography and evidence
Alternate light source training
Forensic anthropology
Forensic odontology
Rules of evidence
Sex crime investigations

Show proof that you have coauthored or authored an article on crime scene reconstruction in a professional journal or have made a presentation on crime scene reconstruction to a professional organization or have served as an active instructor in crime scene reconstruction and have been teaching for at least one year, or have provided expert testimony from an actual crime scene reconstruction case

Pass a written test provided by the Board with a score of at least 75 percent

I promise you no RDI poster on any forum knows and applies the above science and methodology in their conclusions.
there is no scientifically trained forensic scientists, who looks at the unsourced cord tape unsourced fiber foot print palm print DNA, injuries and say
"there is not a scintilla of evidence of an intruder"
on the contrary, their conclusion as referenced by Mary lacy and Mark Beckner is that their conclusion is an intruder did this




_________________
If you only knew the POWER of the Daubert side

redpill




Posts

: 2444


Join date

: 2012-12-08




---
Permissions in this forum:
You
cannot
reply to topics in this forum