trasha pictured below is an example of an anti-science denialist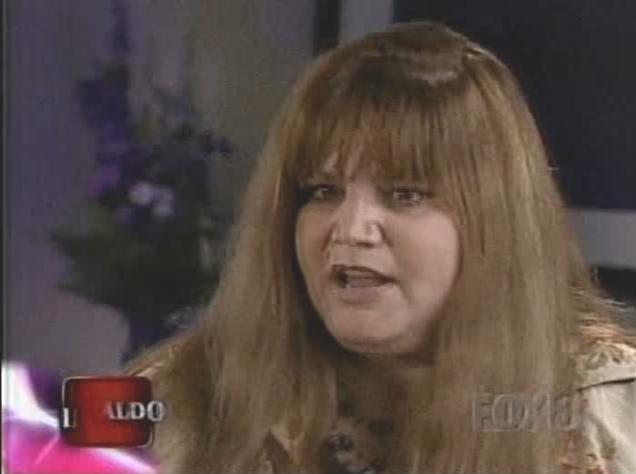 http://www.websleuths.com/forums/showthread.php?76520-Patsy-Ramsey/page92
tricia griffith wrote:
Anti-K, this whole forum has example after example after example that an intruder did not commit this crime.

No one can show one scintilla of evidence of an intruder.

As owner, I do my best to stay out of actual discussions about a crime.

The JBR case is the one expection.

Websleuths is a leader in true crime information as well as discussion. People come here to get information. It is imperative we deal with the facts. Not fantasy.

All I ask for are facts and a logical connecting of the dots. Logic and facts.

When I get time I will be going through the forum to make sure the JonBenet Ramsey forum is being held up to the high standards just like all our other forums on Websleuths.

The days of allowing anyone to post anything because it's part of their "theory" are gone. Facts and logic. Very simple.
Tricia is a DJ, she has no training in DNA, forensics or any crime scene related science.
regarding DNA there is the case of Barbara Rocky 1974, Barbara Jean Rocky, cold case, dating violence, DNA, Gerald Hicker ...
after 30 years from 3/11/1974 murder to 2005
they found no DNA in the vagina, no Dna on clothing or any article of clothing or glasses.
they found DNA in the DNA in the soil in the crime scene. they tested soil for DNA.
they entered into codis and found a DNA match to
Gerald Hicker. He confessed and was sentenced based on DNA found on the soil.
worth noting if secondary DNA transfer was important they would have found it on her clothing since
she was in the car with him when he ambushed her. but they didn't.
so DNA based on the soil at the crime scene was what linked Barbara Boxer to her killer.
after 33 years
http://www.cbsnews.com/news/dna-leads-to-arrest-in-1974-byu-slaying/

Authorities said a soil sample containing DNA helped them identify a suspect in the slaying of a Brigham Young University student who was shot five times in 1974.

Gerald Hicker was arrested Wednesday at his home in Tacoma, Wash., in the death of 21-year-old Barbara Jean Rocky, whom he first reported missing when they both attended the university, Salt Lake County Sheriff Jim Winder said.

Hicker was charged with murder in Utah. Bail was set at $1 million at his arraignment Thursday. A defense attorney, Lisa Contris, was not available for comment.

"We're thrilled that Ms. Barbara Jean Rocky finally has justice," Winder said at a news conference Thursday.

Sorenson Lab recently told investigators that Hicker's DNA matched human tissue found in soil under Rocky's body in Big Cottonwood Canyon, Winder said.

The body of Rocky, who was from the San Francisco Bay area, was discovered by a utility worker in March 1974. The weapon has not been recovered, but investigators believe she was shot with her own gun. No motive was disclosed during the sheriff's news conference.

Rocky's mother, Olga Rocky, 81, of Palo Alto, Calif., thanked investigators in a statement issued through a family friend.

so trasha claims that the DNA found on Jonbenet is not a scintilla of evidence of an intruder. again trasha has NO training in forensic science.
the same DNA was found in Jonbenet underwear and 2 sides of her long johns.
DNA in this 33 year old cold case from SOIL matched Gerald Hicker in CODIS and he confesses.
DNA was the ONLY forensic evidence they found in the barbara rocky murder that connected her to the killer.  the gun used apparently was owned by barbara.
what would be a scientifically credible reason to say that the DNA found in the soil in Barbara Rocky, tested 33 years after her death in march 11, 1974 is Gerald Hicker, but DNA found on Jonbenet clothing + ransom note + multiple fiber and hair + unknown substance in her vagina + hi-tech boots + possible palm print, is not a scintilla of evidence of an intruder?
there is none. Tricia is an idiot. thats the redpill  




_________________
If you only knew the POWER of the Daubert side

redpill




Posts

: 2443


Join date

: 2012-12-08




---
Permissions in this forum:
You
cannot
reply to topics in this forum