in the news
this is  
Emily Austen was axed after her appearance on Barstool Sports. (Fox Sports)

Austen appeared Thursday on Barstool Sports' daily Facebook Live chat and while trying to bro it up with the Bartstool gang, she trotted out stereotypes about Mexicans, Chinese people and Jews, while also name-calling Kevin Love of the Cleveland Cavaliers. Here's a recap from the Tampa Bay Times:

   During a 35-minute video with three men, Austen made several controversial comments, among them:

   • That she "didn't even know that Mexicans were that smart.''

   • How the "Chinese guy is always the smartest guy in math class.''

   • About how she "used to talk to Jews in Boca'' when she was a server, saying one customer was "stingy'' because he complained about how she poured his beer and that "they would complain and b---- about everything.''

   Austen, 27, also referred to Cleveland Cavaliers basketball player Kevin Love as a "little b - - - -.''

so she got fired.

Steve Tello, the general manager and senior vice president of Fox Sports Florida said in a statement:

   "We were made aware that Emily Austen appeared in a social media video unaffiliated with Fox Sports in which she made insensitive and derogatory comments. She was not speaking on behalf of Fox Sports, nor do we condone any of the statements she made in the video. Emily has been advised that her comments were unacceptable, and she is not scheduled to appear on any upcoming Fox Sports Florida or Fox Sports Sun broadcasts."

http://sports.yahoo.com/blogs/mlb-big-league-stew/rays-sideline-reporter-fired-after-racist-comments-in-facebook-chat-180928023.html
considering how many blacks there are in sports, and how statements like this can lead to multi million dollar lawsuits, i suspect her career as a sports journalist/reporter is over. she's good looking so she can get a job doing something else.
what Emily did reminds me of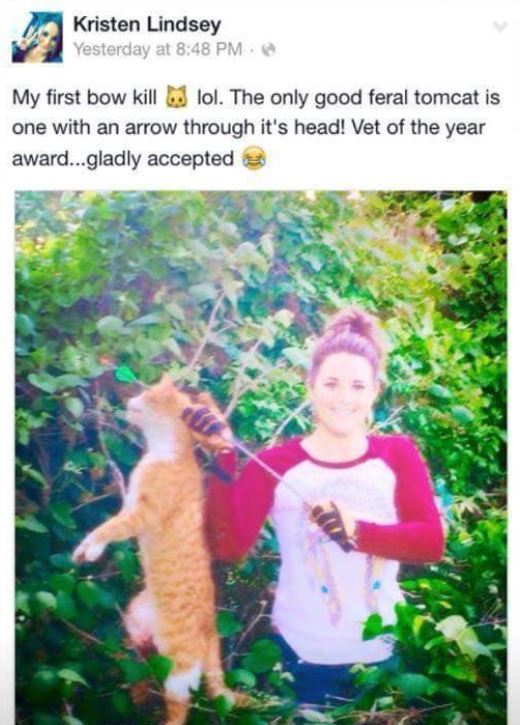 if the Ramseys were black, and jonbenet were a black girl i wonder how many RDI's would be fired over their remarks. would a black jonbenet get the kind of media attention ? RDI have said a lot of nasty things about the Ramsey's and none of them have ever actually studied the relevant forensics.
i gotta be careful to





_________________
If you only knew the POWER of the Daubert side

redpill




Posts

: 2353


Join date

: 2012-12-08




---
Permissions in this forum:
You
cannot
reply to topics in this forum