this is 19 year old  Brooke Carol Wilberger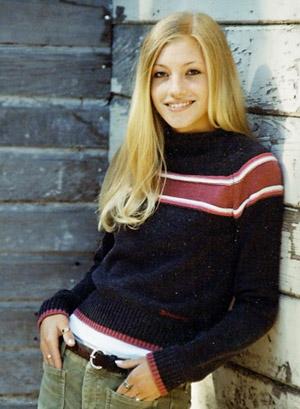 this is her killer Joel Patrick Courtney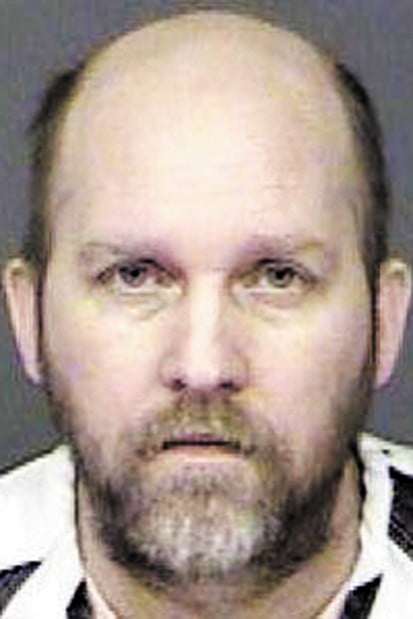 this is how she was abducted and murdered by  Joel Patrick Courtney

Ten years ago on May 24, Brooke Wilberger — a slight, 19-year-old Brigham Young University student — was abducted outside the Oak Park Apartments. She had been cleaning light fixtures as part of her summer job at the apartment across the way from Oregon State University. Her flip flops – one of them broken — and a cleaning bucket remained, but she vanished without her keys, purse or car.
http://www.gazettetimes.com/news/local/family-police-attorneys-reflect-years-after-wilberger-s-murder/article_e99d0816-e84b-11e3-aafe-0019bb2963f4.html
more details

CORVALLIS, ORE. -- After more than five years, there is finally a resolution to the case of missing BYU student Brooke Wilberger.

On Monday, authorities in her home state of Oregon announced where her remains have been found. They say part of a plea deal, 43-year-old Joel Patrick Courtney admitted admitted killing Wilberger. He then led authorities to her shallow grave on Saturday.

Details of the day Wilberger was abducted

Wilberger had just returned home to Corvallis after finishing her freshmen year in Provo at BYU. She disappeared May 24, 2004 in what was believed to have been an abduction.

Hundreds of people searched for Wilberger for weeks, but the case was finally solved months later through detective work when it was discovered that Courtney, a suspect in a rape of a college student in New Mexico, was in Corvallis on the day of Wilberger's disappearance.

In Monday's news conference, Oregon prosecutors said on the day Courtney kidnapped Wilberger he had also attempted to kidnap two others students, but they got away. Then he saw Brooke cleaning lights at an apartment complex and pulled his van up to her.

"In Brooke's situation, she was trapped at the end of a parking area with no way out," said Benton County District Attorney John Haroldson.

Posing as a delivery man, Courtney approached her.
Camille Wilberger, Brooke Wilberger's mother, addresses the media in Monday evening press conference

"He abducted her at knifepoint, forced her in the van. Tenants in the complex heard her scream, and her shoes were left behind," Haroldson said.

According to prosecutors, Courtney drove Wilberger away, then bound her with duct tape and drove her deep into the woods, keeping her alive for 24 hours.

"There, Courtney raped Brooke, and then finally caused her death by bludgeoning her skull," Haroldson said.

Wilberger family reacts to plea deal

For Wilberger's family, Monday's news helps to bring a long and painful nightmare to a conclusion.

thanks to the confession we know exactly what happened to Brooke, and exactly how she was abducted in broad daylight.
she was 19.
here are some facts about her
FULL NAME: Brooke Carol Wilberger
CASE NUMBER: #04C0357
CASE TYPE: Endangered Missing Adult
DATE MISSING: May 24, 2004
TIME MISSING: Between 10:00-10:30 a.m.
ADDRESS LAST SEEN: 1219 SW 26th Street (See Map)
CITY/STATE: Corvallis, OR
LAST SEEN: She was last seen cleaning lamp posts in the Oak Park Apartment complex (See Map) that her sister & brother-in-law managed. Her sister left for a minute and Brooke was gone when she returned.
AGE AT DISAPPEARANCE: 19 Years Old
DATE OF BIRTH: February 20, 1985 (Fresno, CA)
SEX: Female
RACE: White
HEIGHT: 5'4" (Petite/athletic)
WEIGHT: 110 lbs.
EYES: Blue
HAIR: Blonde
HAIR LENGTH/TYPE: Shoulder length
EDUCATION: Brooke has completed her freshmen year at Brigham Young University as a pre-elementary education major, and has enrolled for next fall term. Brooke has been studying speech pathology, & hopes to work with children with speech impediments. She graduated last year from Elmira High School near Eugene, Oregon, where she played soccer and track.
REWARD: $6,000
AS OF JUNE 5, 2004: As of June 5, 2004 there has been approximately 1,200 volunteers, searchers have covered more than 4,200 acres; and police have received over 1,700 tips from the community.
GLASSES OR CONTACTS?: Unavailable.
SMOKING HABITS: Non-smoker.
DRINKING HABITS: Non-drinker & did not party. She is a devout Mormon who does not drink, smoke, or party.
FAVORITE FOODS: Brooke loves pizza, string cheese, & the cold cut combo sandwich from Subway.
OTHER HABITS: Brooke is a deeply religious girl, is an honor student, an athlete, and well-liked by friends and neighbors. She is also described as very responsible & very reliable and just a wonderful person.
EMPLOYMENT: Brooke spent her freshmen year at BYU, living in the Deseret Tower dorms. She worked at a student cafeteria where co-workers describe her as very trustworthy.
VEHICLE: 1999 Ford Contour (Beige). Her own car was still in the parking lot. She left behind her car, keys, and other personal belongings including her shoes and cell phone.
CIRCUMSTANCES: Police believe that Brooke was abducted on May 24, 2004 while cleaning outdoor lamp posts outside the Oak Park Apartments located at 1219 SW 26th Street near the Oregon State University in Corvallis, Oregon. (See Map) Her sister left for a few minutes and Brooke was gone when she returned. She had been visiting her sister and brother-in-law in Corvallis at the time she disappeared. The apartment complex is managed by her sister & brother-in-law. Wilberger is reportedly a very responsible, stable person with no reason to leave. There is evidence of a struggle at the scene leading police to believe she may have been kidnapped. Brooke's purse, keys, and other personal items had been left in her sister's Corvallis apartment and her car was still in the parking lot. A piece of clothing belonging to Brooke was found in the complex's parking lot. Brook's flip-flop type sandals were found in the parking lot separated by a few feet and turned to the side at an angle. Brooke graduated last year from Elmira High School near Eugene, OR where she played soccer and track. She has been studying speech pathology at Brigham Young. Brooke is a devout Mormon who doesn't smoke, drink or party. Her longtime boyfriend, Justin BBlake, is in Venezuela on a Mormon mission.
http://www.angelfire.com/jazz/jazzyrose/BrookeWilberger.html
she was 19 and
SEX: Female
RACE: White
HEIGHT: 5'4" (Petite/athletic)
WEIGHT: 110 lbs.
EYES: Blue
HAIR: Blonde
this is dancer and MMA Paige van Zant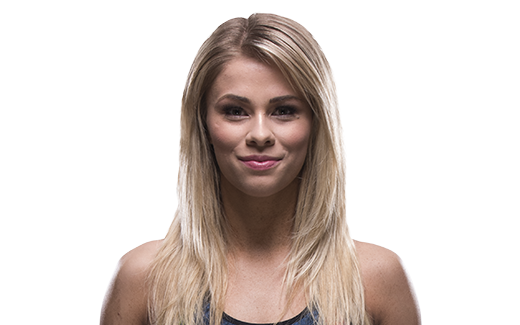 this is her wikipedia page
Paige VanZant
Mixed Martial Artist
Paige Michelle VanZant is an American mixed martial artist who competes in the Women's Strawweight division of the Ultimate Fighting Championship. Wikipedia
Born: March 26, 1994 (age 22), Dayton, OR
Height: 5′ 4″
Weight: 115 lbs
Education: Truckee Meadows Community College
so its worth noting that Paige Van Zant is
5'4" 115 lb and dances and MMA
Brooke Carol Wilberger
is 5'4 and 110 lb is also athletic  played soccer and track
this is Paige religious beliefs
Growing up in a Christian family I prayed every night, morning and before every meal. Even though I had a strong knowledge of God and Jesus I was struggling to believe.  When I was 14 years old, a freshman in high school, I had the worst year of my life. Suffering through bullying, depression and serious thoughts of suicide that came along with being bullied I had hit rock bottom.  I needed something to help me through the depression and I needed it fast. I had no intentions of becoming a MMA fighter but for some reason when I was 15 God had me walk into an MMA gym and I instantly fell in love. All of the sadness and pain that I had in my heart now had an outlet. Even though I was a girl in a mans sport I had never felt more at home. This is also when I finally found Jesus Christ. On July 28th 2013, the day the I got baptized, I completely devoted my life to Christ. Standing in the river that day I knew that Jesus was always with me, I was just too blind to see him. He was the one who carried me through my freshman year and he was the one who made me walk into that MMA gym. I love Jesus Christ and I will forever fight with him in my corner. I can not win without him.
http://www.submittedtochrist.com/#!paigevanzant/c1iy1
so yeah she's religious to.
2 very similar girls, one does soccer and track, the other dance and MMA
here is Paige showing her MMA skills
so the question is if brooke willberger knew mma like paige van zant, or if joel courtney picked paige van zant that fateful day would brooke be alive?
could paige van zant defend herself successfully from joel courtney?
if brooke had studied mma instead of soccer, would she still be alive?
if paige van zant was there instead of brook that location day and hour, would paige be alive?
world's a dangerous place.  

paige van zant and brooke willberger, both 18-21 year old white females, same height 5'4" same weight 110lbs, feminine, athletes both religious. one does mma and the other soccer.
if you were in the same situation as brooke willberger what would you do to survive?
if you have extensive knowledge of mma/self-defense, how could brooke defended herself when joel courtney pulled a knife on her, from complete surprise.
if u love to play soccer thats fine but what do u do when the rapists comes for u



this guy
is a master pimp and pickup artist. all these hot girls who want him



quite different from this

_________________
If you only knew the POWER of the Daubert side

redpill




Posts

: 2294


Join date

: 2012-12-08




---
Permissions in this forum:
You
cannot
reply to topics in this forum