Page 9 of 9 •

1, 2, 3, 4, 5, 6, 7, 8, 9
Samantha Lubbers 17, died when her car hit a train close to her home Monday June 12, 2017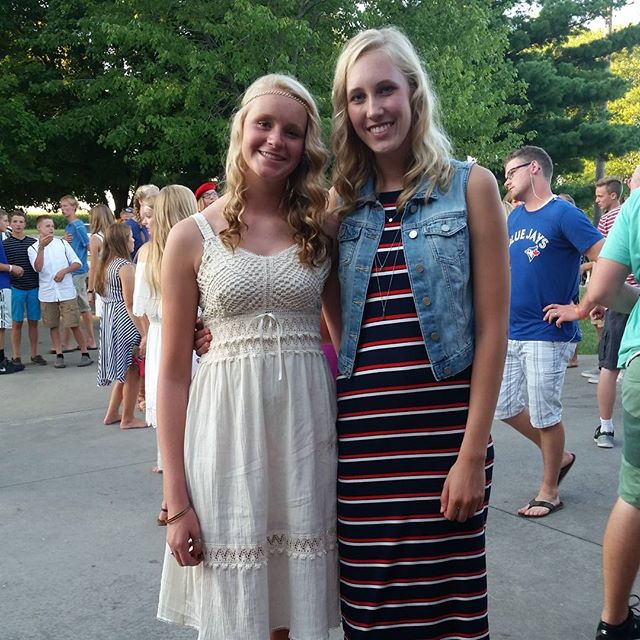 she looks fairly tall.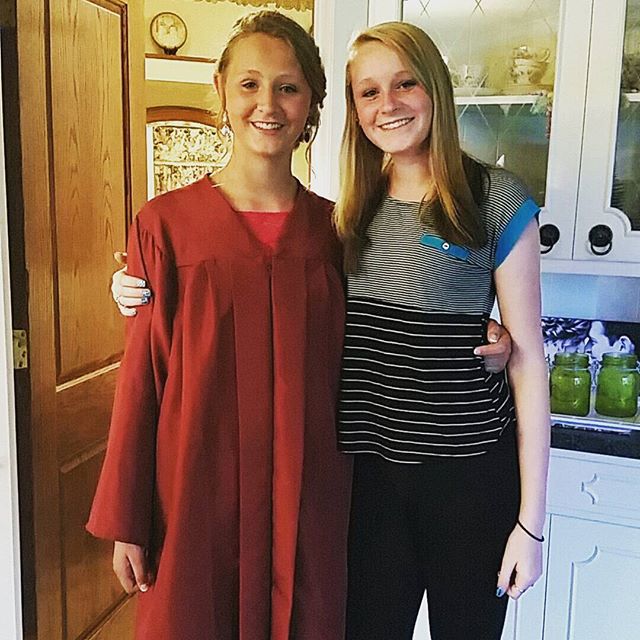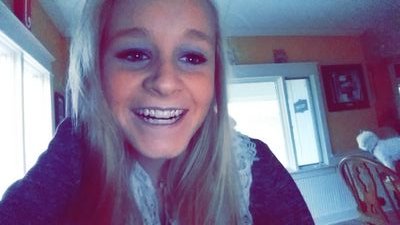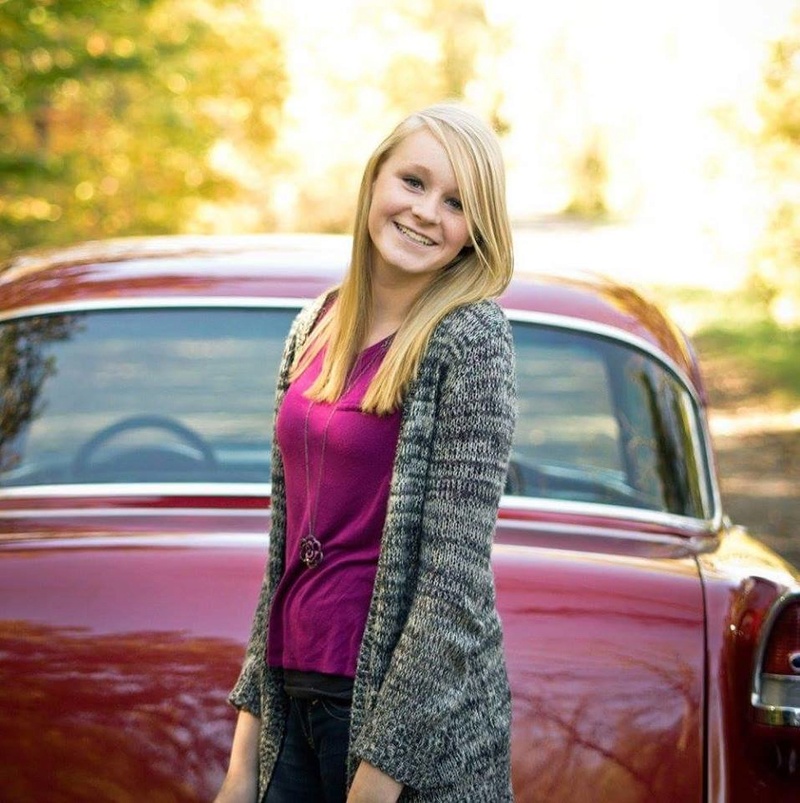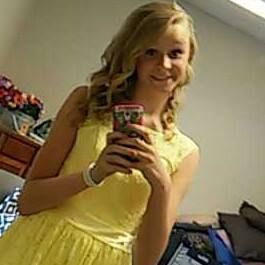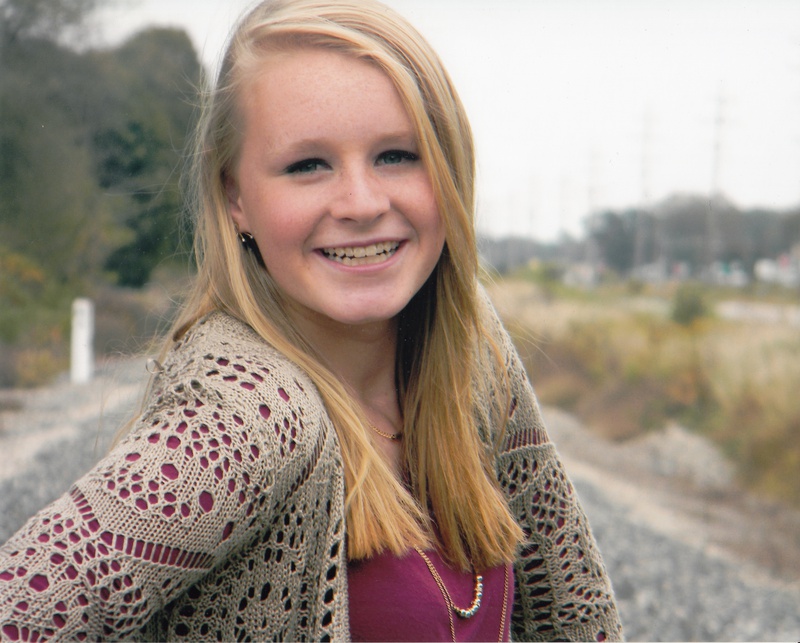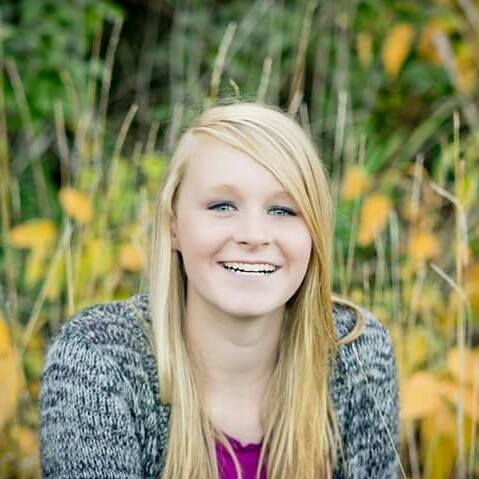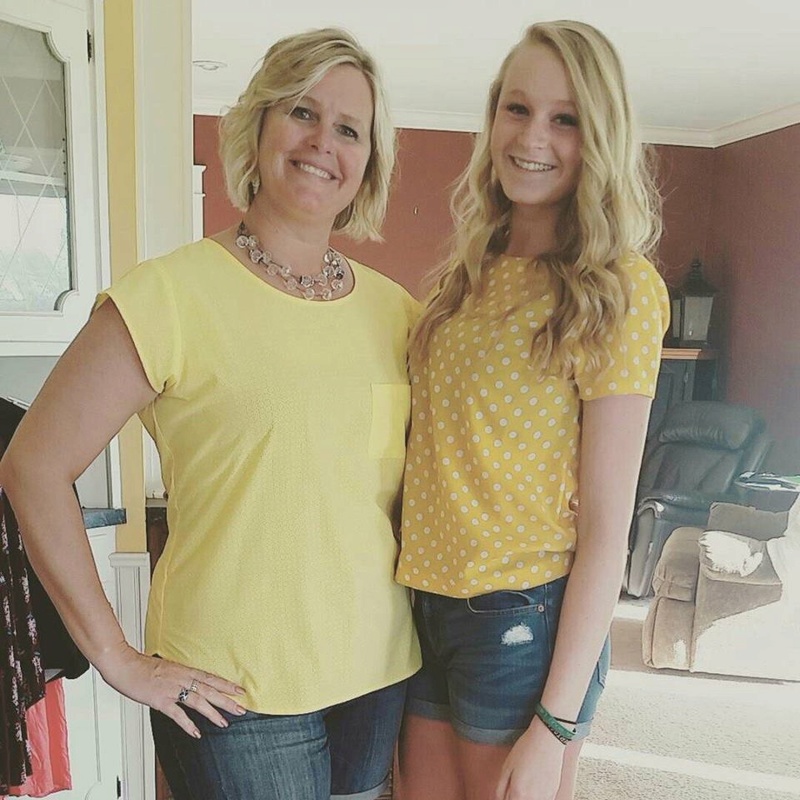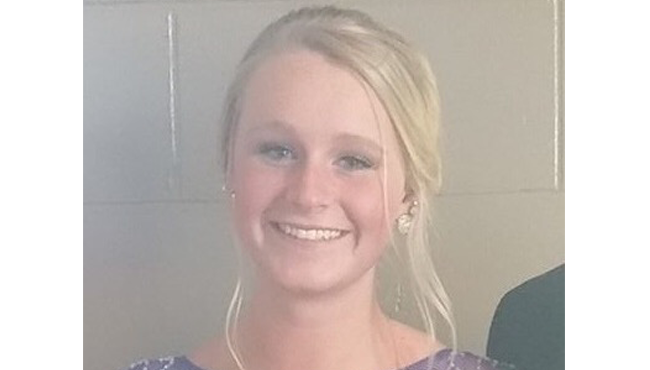 actual photo of her car after it was struck by the train, according to news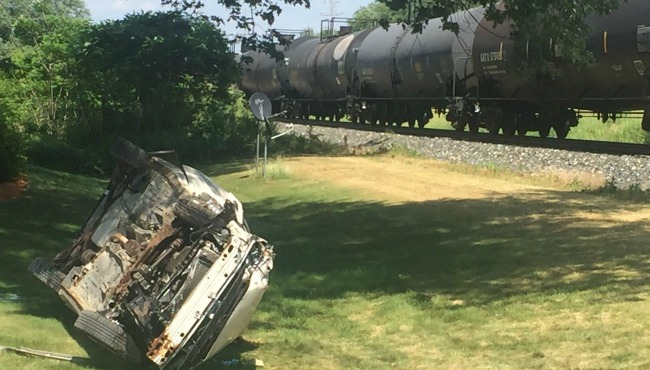 they had to cut open the car and drag her out, but she was pronounced dead at hospital

Samantha Lubber was a 17-year-old from Zeeland, Michigan.[8] 


Life and Activities
Samantha grew up in Michigan and attended Covenant Christian High School where she had recently finished up her junior year. In her free time, she enjoyed being around her friends and family. Samantha is remembered for her caring nature, positive attitude, and kindness she showed towards others.[9] 


Death

During the afternoon of June 12th, Samantha pulled out of a private driveway in the 6200 block of Chicago Drive around 2:40 p.m. Monday when she crossed the railroad tracks and a train hit the passenger side of her car. Samantha had to be cut out of the vehicle and flown to a local hospital where she later died from her injuries.[8] 

Source: https://www.everipedia.com/samantha-lubbers/#ixzz4jwYZYorT

Lubbers was seriously injured about 2:40 p.m. Monday, June 12, when she was leaving a private driveway in her 2009 Ford Focus. As she approached Chicago Drive near 64th Avenue, her vehicle was struck by an eastbound train traveling at about 35 mph.

The Ottawa County Sheriff's Office says 17-year-old Samantha Lubbers of Zeeland Township had just left a private driveway Monday afternoon when the collision occurred.

Officers say the car slowed as it approached the crossing but then proceeded onto the tracks. The train struck the passenger side of the car, which rolled over. Lubbers was extricated by first responders and airlifted to a hospital, where she died.

Officers say the CSX train was traveling approximately 35 mph and had 33 cars.

The railroad crossing where the crash happened doesn't have red flashing lights to warn drivers about oncoming train, nor does it have an arm to prevent cars from driving onto the railroad tracks. Instead, there's a stop sign and another sign that warns drivers about trains.

so witness said Samantha slowed her car as it approaced, but she still went onto the tracks when it struck. hmm.
so for whatever reason and this happened 2:40pm, she didn't see the train or perhaps she did but thought she could drive through. perhaps she didn't want to sit there and wait for 33 cars to drive by.
and this happened close to her residence.
mystic thoughts, even very tall, young, 17, blonde pretty white flowers can face death if they cross a train in their car. at 2:40pm in the afternoon. perhaps she thought i don't want to wait. now she sleeps
not too long ago an entire family heading to church was wiped out by a train
the Miller family in Colorado with 4 year old Heidi Miller the sole survivor. this is why i don't go to church. i might get hit by a train or drunk driver, and apparently no angel will come to the rescue

based on these deaths i think if i see a train, i have to be 100% sure in broad daylight i can out run it, otherwise i'll wait. and look in both directions. esp in unfamiliar areas and states
train vs car = dead person in car
just 17 years when death plucks this white flower from our planet from something as random as a train hitting her car
Suzanne Taylor (left) with her daughters, Kylie (center) and Taylor (right)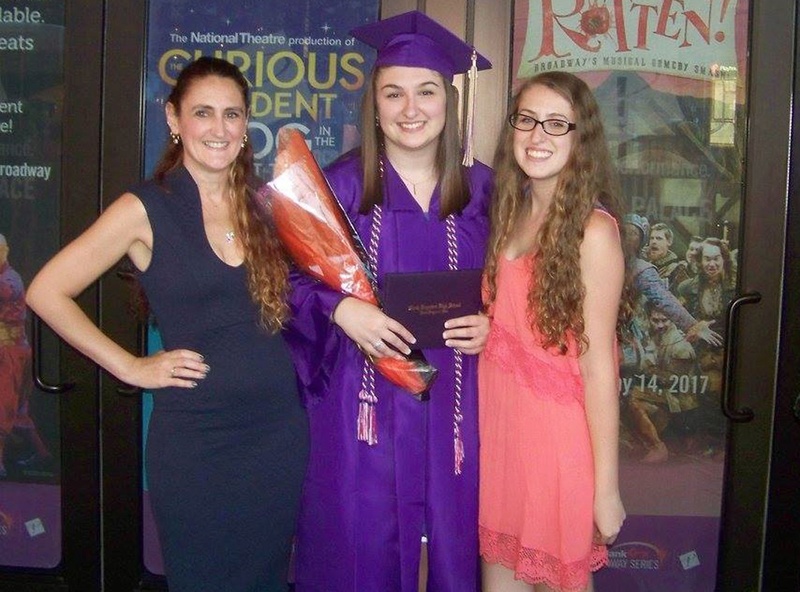 The body of 45-year-old Suzanne Taylor was found in her bed beside the bodies of her daughters, 21-year-old Taylor Pifer and Kylie Pifer, 18, on Sunday night, North Royalton police Royalton, Ohio
they were killed on or before Sunday June 11, 2017 when their bodies were recovered
suspect George Brinkman. in custody.
Brinkman is also the suspect in the killings of a North Canton couple.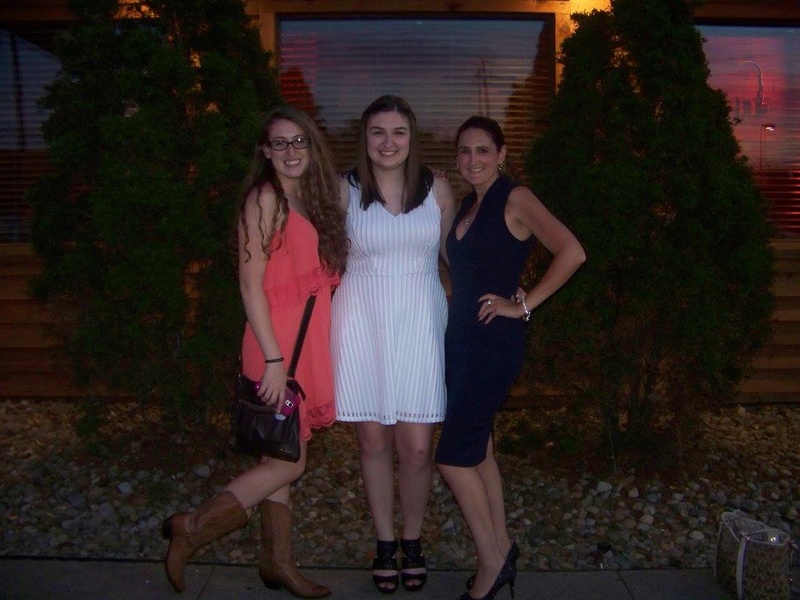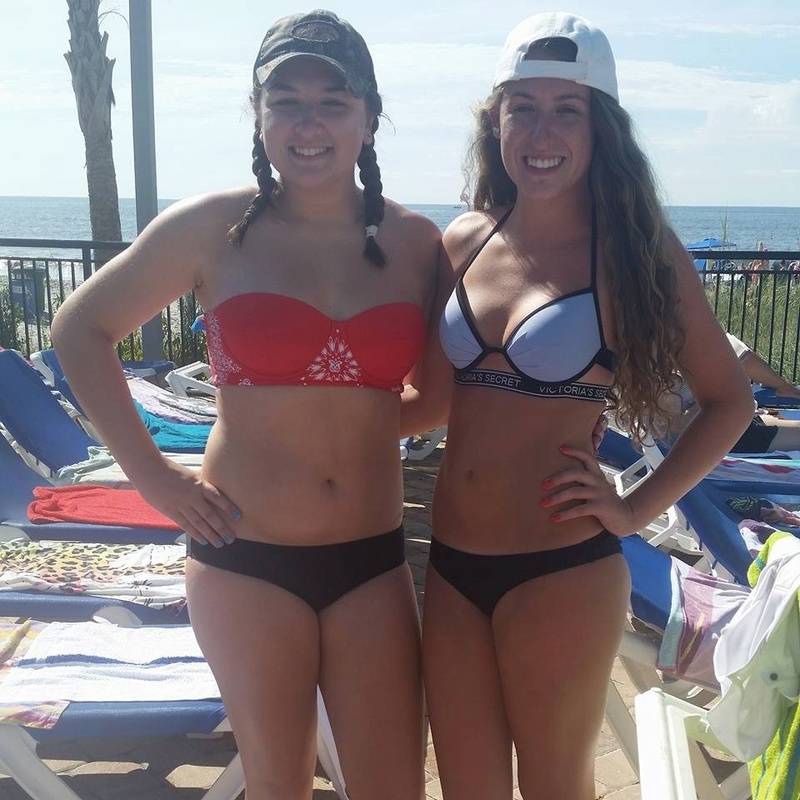 Kylie, 18 left, and Taylor Pifer. 21 right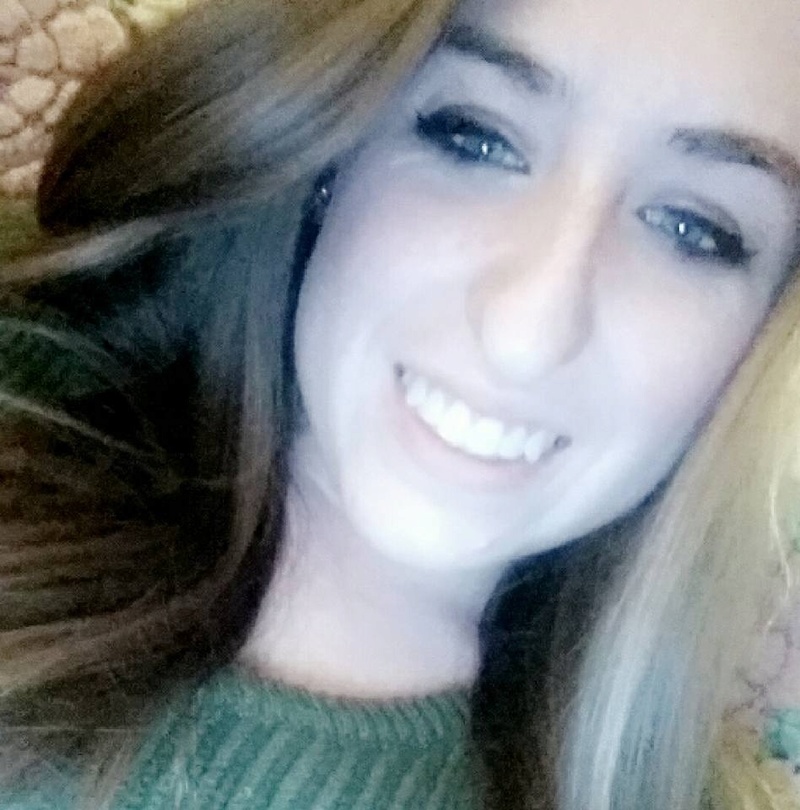 Taylor 21
not clear to me how the killer entered the victim's home, but yeah death by murder from intruder, whether invited or entering in is something worth considering as a safety issue
I found several ATV deaths which if i get names and photos will consider posting.

_________________
If you only knew the POWER of the Daubert side

redpill




Posts

: 1339


Join date

: 2012-12-08



Caterina Alzetta 19, Italian died July 2014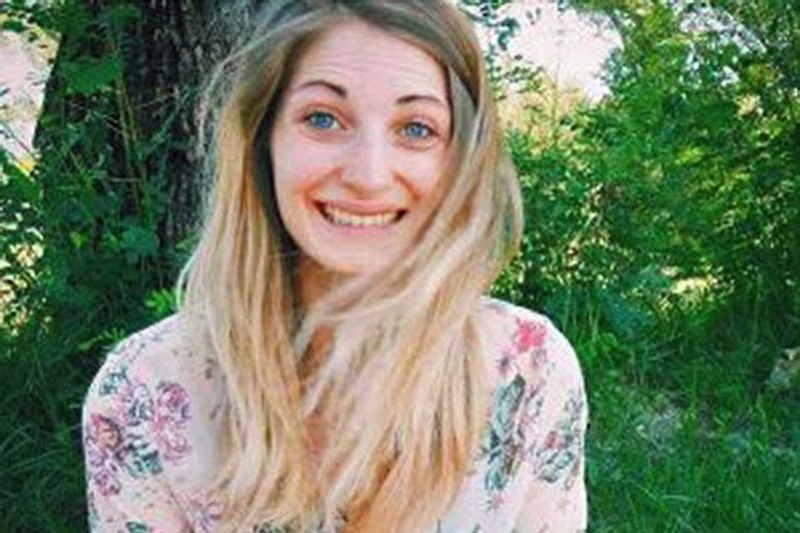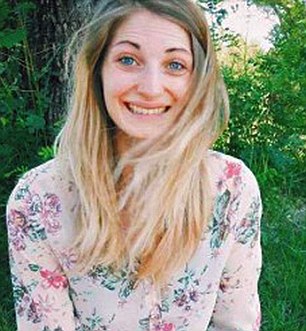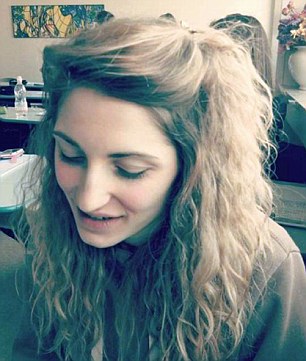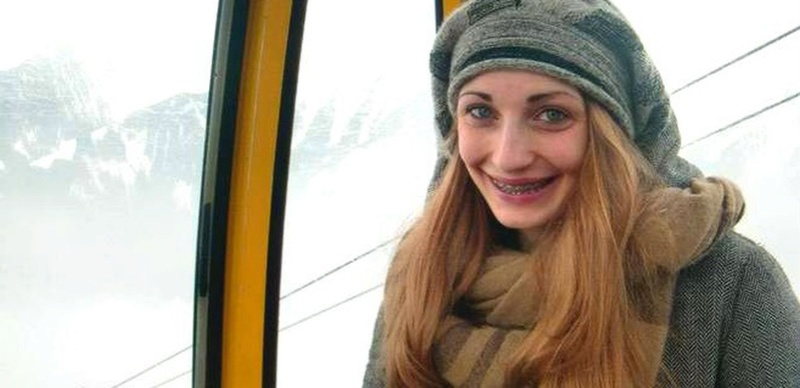 A teenage driver died after a car crash when her long blonde hair got caught in the steering wheel.

Caterina Alzetta, 19, was with her brother Pietro, 21, driving through the Italian town of Montereale Valcellina, when she wound down her window.

But the strong winds caused Caterina's hair to 'fly about' inside the car and get tangled in the steering wheel, according to Pietro, who survived the crash and had to be cut free from the wreckage.

When she tried to pull it free, the car veered into oncoming traffic and hit a car.

that's Final Destinationish

it's also a dangerous for the driver and passenger. i think with teen girls i'll be the driver.
Amy Carter. Amy died on Christmas Eve from FIVE heart attacks - after being discharged from hospital with suspected flu Dec 24, 2009 age 15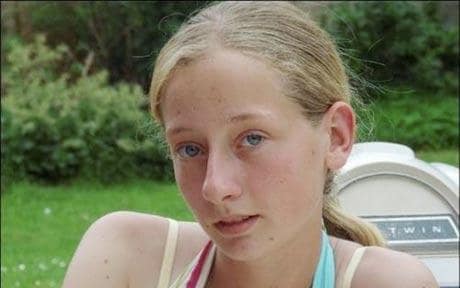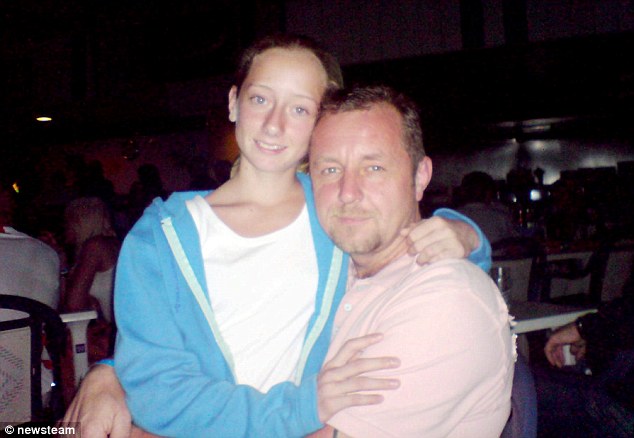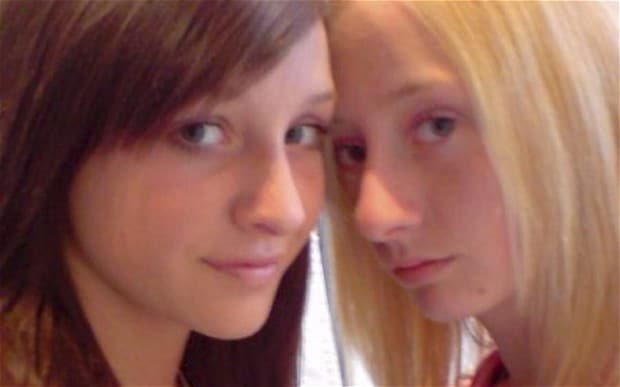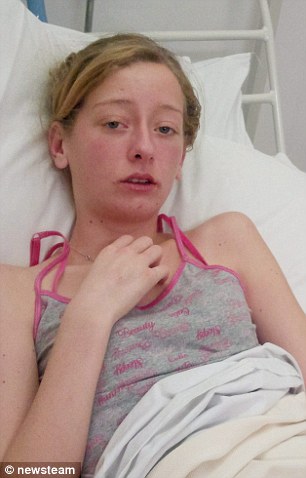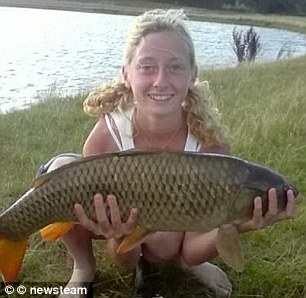 Amy Carter, 15, pleaded with doctors not to send her home after spending two night at the Worcestershire Royal Hospital and even asked one "Am I going to die?"

According to her parents, the doctor allegedly replied: "Of course not, don't be silly - it's a nasty illness but it's certainly not life-threatening."

The girl's mother and father, Jacqueline and Richard Carter, yesterday blamed medical staff for missing a "catalogue of opportunities" to save their daughter's life.

Mrs Carter, 48, said: "I am not medically trained but even I could tell she was seriously ill.

"She hadn't eaten for weeks and lost more than a stone. There were plenty of opportunities for one of the doctors to see that she was seriously ill. We are extremely bitter and feel that we have been let down."
Mr and Mrs Carter, who both run pet shops near their home in Stourport-on-Severn, Worcs., said that Amy fell ill with flu-like symptoms at the beginning of December.

She visited an out-of-hours medical unit at the Worcestershire Royal Hospital and her GP twice before being admitted to hospital on December 19, where tests confirmed she had glandular fever.

Her weight dropped from seven to six stone and she was discharged on Monday December 21 with paracetemol and told to have plenty of rest, according to her parents.

Mr Carter, 43, said: "Amy was very frightened and really did not want to be moved out of hospital. "She hadn't eaten anything and her condition was deteriorating every day.

"She knew something was wrong but the doctors refused to listen to her."

On the morning of Christmas Eve, her worried parents called their GP, who said Amy's condition was "critical" and called an ambulance.

She died hours later.

Mrs Carter said: "Her organs basically all failed one-by-one and her heart was the last to go.

"She had no underlying health problems and was a healthy girl who should never had died."

A spokeswoman for Worcestershire Royal Hospital said: "The case has gone to the coroner so we have no further comment at this time."

A spokesman for the coroner said: "Miss Carter was taken ill and admitted to hospital on the 19th December 2009.

"She was discharged home but continued to be unwell and was seen by a General Practitioner on two occasions.

"On the second occasion it was decided that she should be taken to hospital by ambulance. She suffered a series of cardiac arrests and died at hospital."
http://www.telegraph.co.uk/news/health/news/6921505/Teenage-girl-dies-from-heart-attack-three-days-after-begging-hospital-not-to-be-discharged.html

she died from cardiac arrest due to septicemia.  Amy begged to stay in hospital and possibly with antibiotics would have recovered. family got settlement.
so um why do some seemingly healthy 15 year old teen girls contract septicemia and die?
Austrian teen Samra Kesinovic, 17 thought it would be cool to join ISIS. When she decided to leave she was beaten to death.
safety joining Islam can result in your death
Isabelle Colman 17 from The Gap, in Brisbane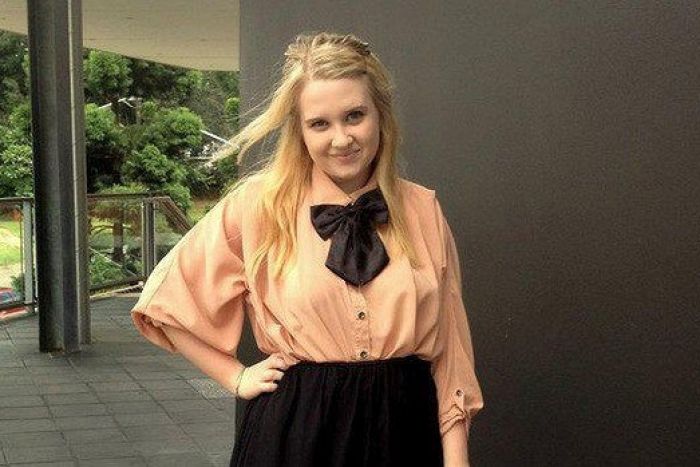 Queensland Police say a dark cloud has been cast over Schoolies celebrations after a 17-year-old girl fell to her death from the 26th floor of a Gold Coast high-rise last night.

Police have named the girl as Isabelle Colman from The Gap, in Brisbane. She had been a student at Mt St Michael's College in Ashgrove.

Counsellors say schoolies were left traumatised after witnessing her plunge from a balcony at the Chevron Renaissance Towers at Surfers Paradise about 9:30pm (AEST).

It is understood she landed in a garden area of the complex's fifth floor pool deck

Schoolie Seb Georgio, who is staying at the hotel, said he saw Ms Colman fall.

"A girl fell off the balcony and [I] just watched her fall ... I didn't want to watch," he said.

Police have spoken to six people who witnessed the incident as well as a number of Ms Colman's friends.

Mr Rinders has urged other witnesses to come forward.

"What we are doing today is trying to locate and interview a number of people who may have been witnesses to the event who can help us fill in the pieces that we still don't know," he said.

"It's really not appropriate to comment as to the circumstances leading up to the young lady's death. They will be matters for the coroner to consider."
http://www.abc.net.au/news/2012-11-22/teen-dies-in-schoolies-fall/4387482
.

Police say she was alone when she fell from a balcony on the 26th floor of the Chevron Renaissance about 9.30pm. Paramedics treated Isabelle but she could not be revived.

"We don't know what happened and we probably never will," Mike said.

"I don't think police will ever know. It's a natural thing to draw conclusions but we probably won't know."
so either by accident she tripped and fell, or perhaps even suicidal?

 or even murder?
Dana Baker 16 suicide, was in a "romance" at age 13 with a 40 year old.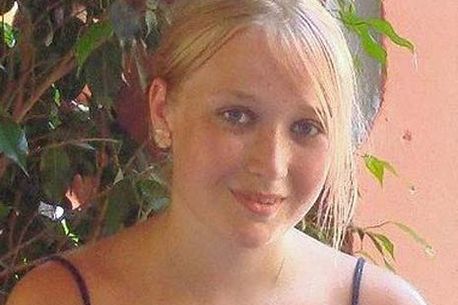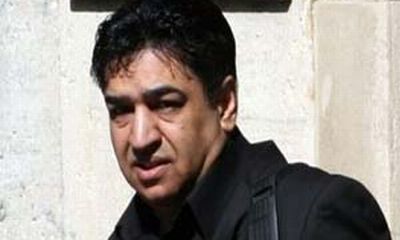 A schoolgirl found hanged after being abused by her karate teacher from the age of 13 thought she was in a "soap romance", an inquest heard.

Worcestershire Coroner's Court was told that Dana Baker made repeated and "serious" attempts to harm herself before her death.

The inquest heard she took an overdose in May 2009 after revealing she was in a relationship with the karate teacher, who was in his 40s.

She made another serious self-harm attempt five months later, according to her teachers.

Dana, from Kidderminster, was 16 when she was found hanged from a tree in the town in May 2011.

Karate instructor Jaspal Riat, then aged 49, formerly of Denewood Avenue, Handsworth, was jailed for eight years in September, 2011 for sexually abusing her.

Dana Baker revealed 'relationship' with karate teacher - Birmingham Mail

Tory Johnston (17)   just before 7am July 15, 2015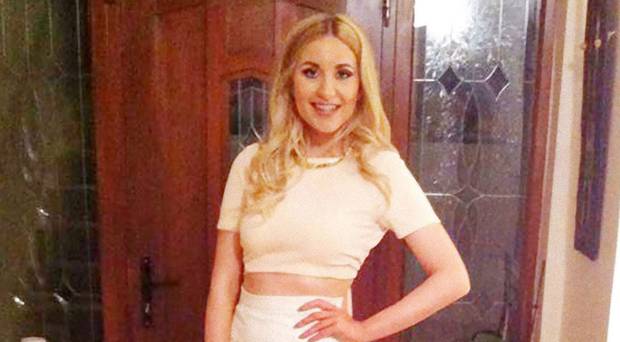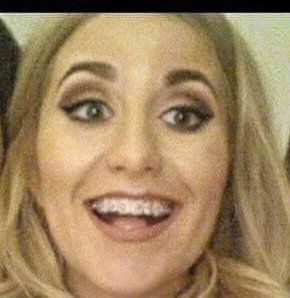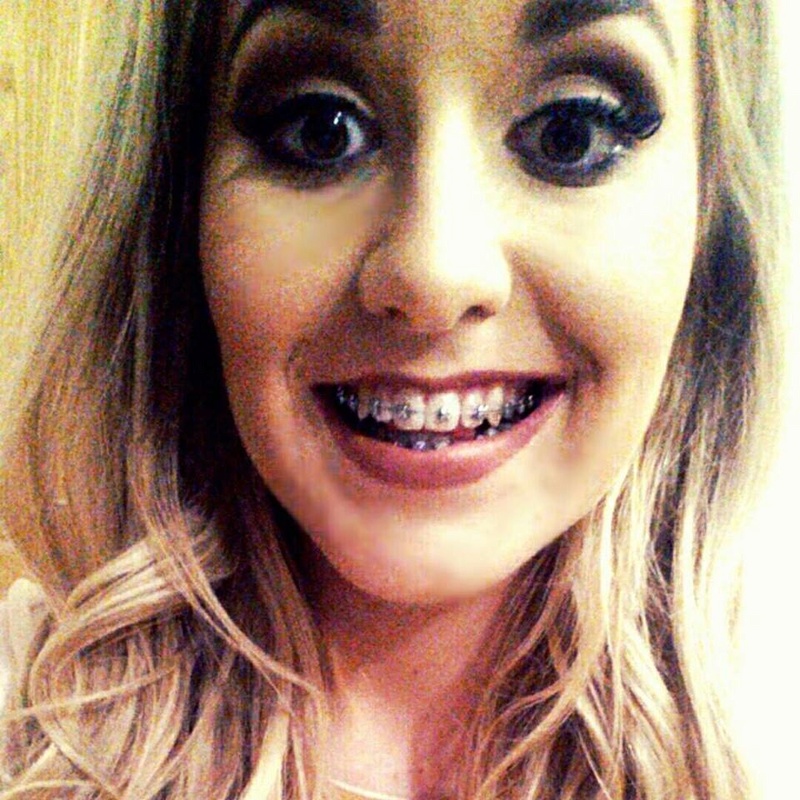 she had night out with friends, then collapsed and died. She suffered seizures prior to her death. Post-Morten did not find cause of death.
she went to a night club. Voodoo Nightclub on the morning of July 15 she collapsed and died. i thought the age limit was 19 or 21 depending on whether alcohol is served which it usually is.
i think the take home lesson is drugs are bad for you. of course someone could have slipped something in her drink. still age 17 and at an adult with alcohol nightclub?
Orla O'Malley, 20 died in car accident Sunday June 11, 2017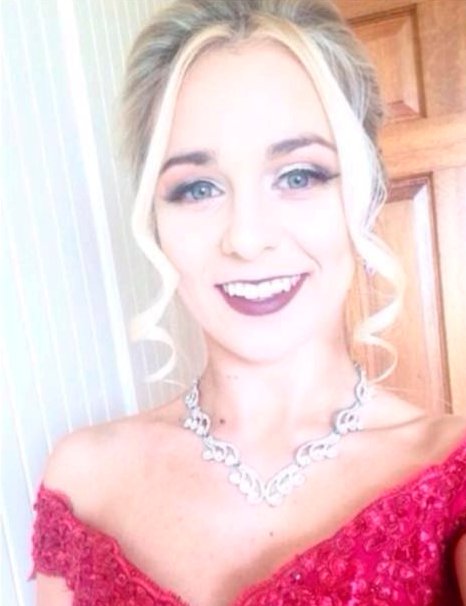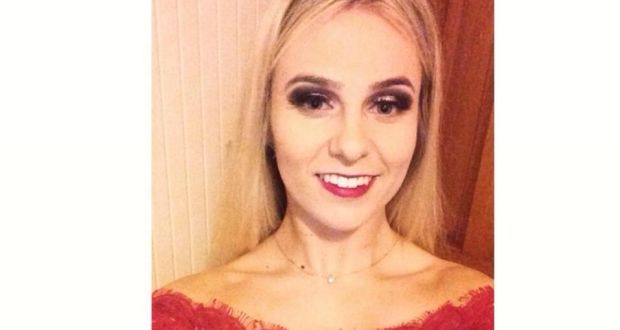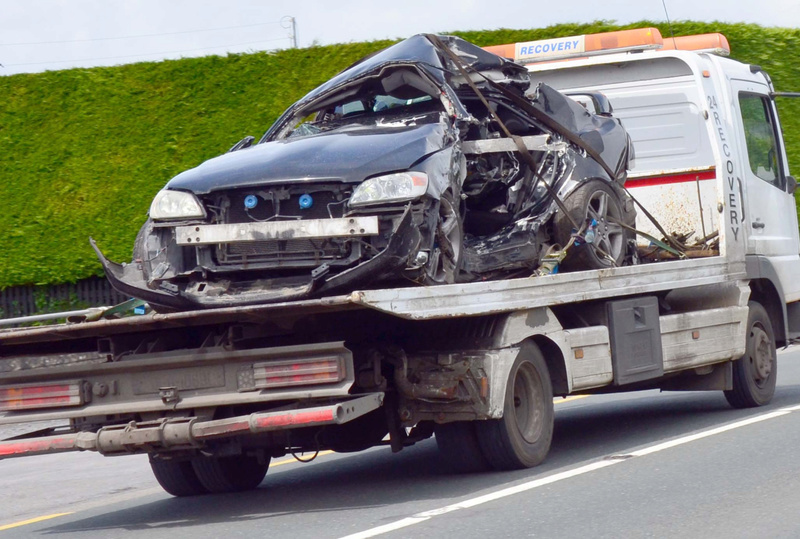 Orla was a First-year psychiatric nursing student
not a whole lot of details on how the crash occurred, whether another vehicle was involved. but they were on the road at 1.30am
personally i'd rather be in bed sound asleep 1.30am.

_________________
If you only knew the POWER of the Daubert side

redpill




Posts

: 1339


Join date

: 2012-12-08



Iris Arnold 6, died Saturday June 10, 2017

Iris passed away in a tragic accident as she left a birthday party for her friend when a driver veered and hit her, her grandpa, and cousin as they were getting in their car.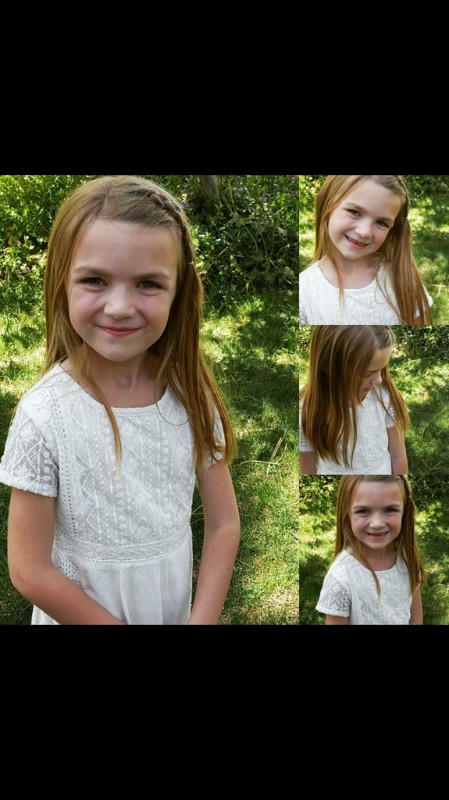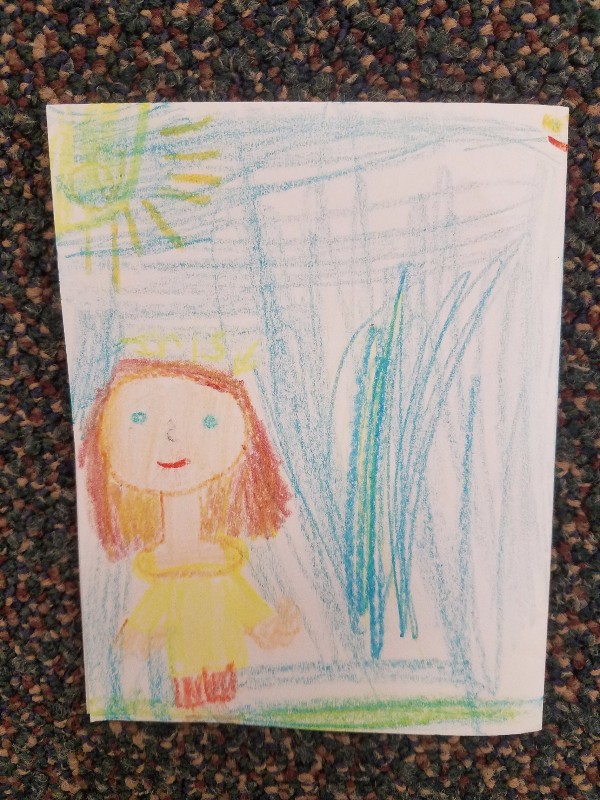 According to a Provo Police Department post on Facebook, officers were called at 3 p.m. in response to an incident involving a westbound driver who reportedly drifted off the road and struck a parked Acura car near the 2900 block of West Center Street.

Iris, her grandfather and her 5-year-old cousin were exiting the vehicle when they were all struck. All three sustained injuries and were transported to Utah Valley Hospital in Provo.

Iris's cousin was taken via air ambulance to Primary Children's Hospital in Salt Lake City. Both her cousin and grandfather remain in critical condition.

The driver of the moving vehicle remained on scene and cooperated with police tests at the department. Jennings said investigators have ruled out driving under the influence and it may reportedly be drowsy driving.
safety
so yeah even being in a parked car you can get struck by another car and die
mystic - just 6 years of life on earth
Nicki Allwright 19 died 2014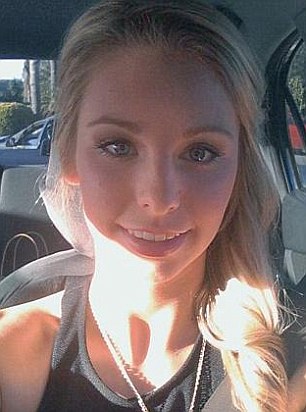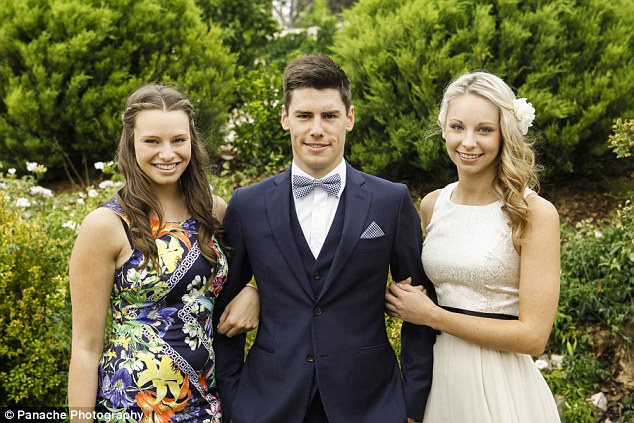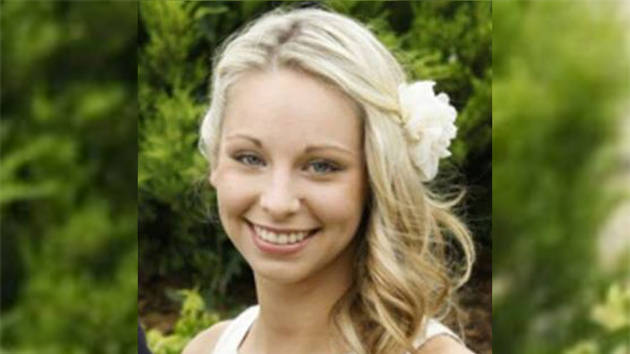 she drove and swerve to miss a duck on the road but hit a tree and died just 2 days prior to a planned trip to Bali
Madisen Price, 21, died in the Wed May 14, 2014 car crash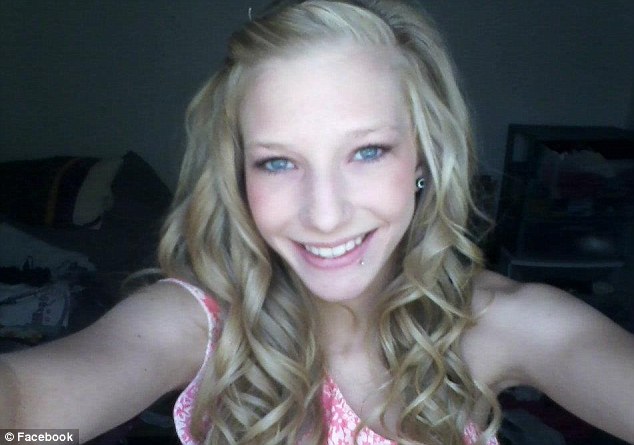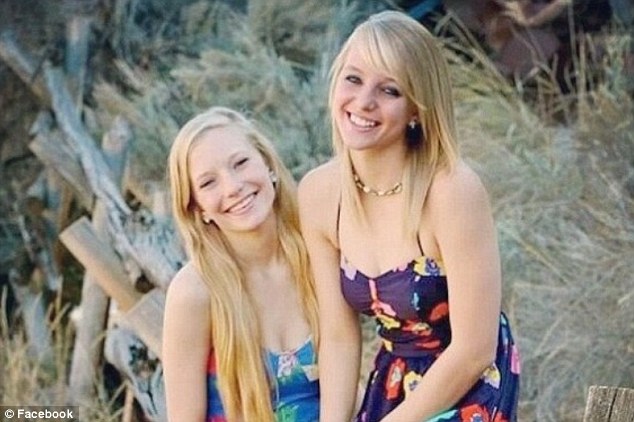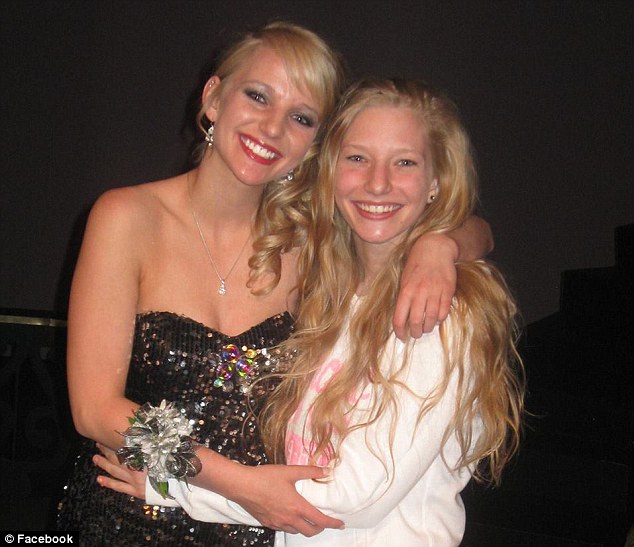 The Price Family of Thermopolis suffered a horrible tragedy on Wednesday, May 14, 2014. A one vehicle roll over took the life of their 21 year old daughter Madisen Price and left their other daughter, 18 year old Delanie Price in a coma 5 days before her high school graduation.

A Wyoming woman was killed in a car crash that left her younger sister in a coma.

Madisen Price, 21, and Delanie Price, 18, were in a vehicle on May 14 near Thermopolis with 20-year-old Cody Shinost and 21-year-old Dylan Balstad, according to a report by the Wyoming Highway Patrol. The car rolled twice and none of the passengers wore seat belts, the report said.

Madisen Price was killed, while Delanie Price and Balstad were taken to Wyoming Medical Center, the report said. Shinost was taken to Hot Springs County Memorial Hospital.

The WHP said both drinking and speed may have been involved, and that 'charges against the driver are pending.'

Read more: http://www.dailymail.co.uk/news/article-2638014/Young-woman-21-killed-car-crash-left-sister-18-coma-five-days-high-school-graduation.html#ixzz4k77kXVD6

safety - it sounds like the driver was intoxicated. don't be a passenger of a driver who is drunk. if the car rolls over or crashes u die
Delanie Price 18 recovered. luckily we don't live in a final destination universe.
she now knows it's dangerous to be in a car if the driver has been drinking, and she lost her sister forever
Lauren Jones (19)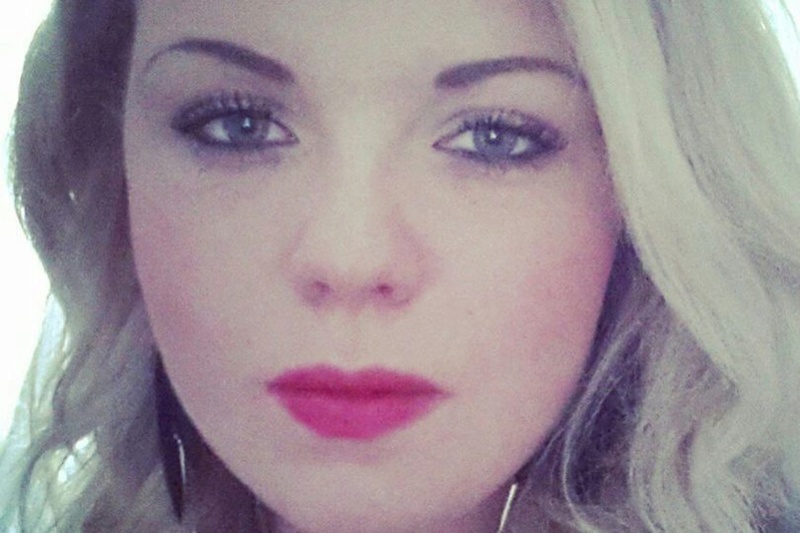 A teenager burned to death in her car when she crashed into a tree allegedly after a row with her boyfriend, an inquest has heard.

Lauren Jones died in the fireball shortly after sending a text message to a friend revealing her boyfriend had "got the major hump" with her after she left him early to get her nails manicured.

On the 19-year-old's mobile phone, found just yards from the blazing car, was a text message from boyfriend Gareth Standing saying "hope your nails look nice", the inquest heard on Tuesday.

Lauren, from Hascombe, Surrey, had been at Gareth's family home for his mother's birthday celebration and had been planning a holiday with him.

However, the pair had then allegedly rowed over her leaving early to meet up with pal Kayleigh Smith-Oakley, to get her nails done.

In a text to Kayleigh, Lauren asked her not to answer any message from Gareth Standing.

Shortly after pulling away from a set of traffic lights her car ended up in a ball of flames after slewing off the road and hitting trees.

Her car had hit a tree side-on with such force that the two sides of the vehicle were almost touching. The fuel lines ruptured and leaking petrol caught fire.

Other motorists who made valiant efforts to reach Lauren were beaten back by the ferocity of the blaze.

Kayleigh told the inquest she had arranged to meet Lauren in Godalming, Surrey, at 4pm on July 24 last year.

She said: "Then I spoke to her and she said she couldn't because he was having a go at her about leaving so early.

"I'm not sure if it was about the holiday. I think it was about her not being at his house for a long period of time."

Mr Standing denied to coroner Michael Kendall that the pair had argued.

Mr Kendall said: "You say you had a lovely day together and had no arguments.

"The evidence we will hear of phone calls and text messages was that you had a bit of a disagreement about the holiday that day."

Lauren's boyfriend replied: "Not that I know of. We joked about how many camels we could sell each other for, just joking around."

The coroner asked again: "But you don't remember having an argument about her having her nails done that day?"

"No," said the Mr Standing. Mr Kendall then said: "The police log shows a text message to Kayleigh at nearly 1pm, saying: 'Gareth has got the major hump with me'," adding that just before her crash Lauren had texted Kayleigh to say: "If Gaz messages, you will ignore it".

The last message was sent at 4.02pm and 32 seconds. By 4.05pm her car was burning and other drivers were calling the emergency services.

Both Mr Standing and Miss Smith-Oakley told the inquest they had never seen Lauren use her phone while driving, either for text messages or phone calls. She said she was a "very sensible" driver.

A police investigation found Lauren had lost control on a sweeping right-hand bend at around the 70mph speed limit and spun off the road

A pathologist concluded Lauren had died of extensive burn injuries.

Mr Kendall said at the hearing in Crawley, West Sussex: "We cannot be absolutely sure of the precise reason why she left the road."

He recorded a verdict of accidental death.

http://www.mirror.co.uk/news/uk-news/hascombe-lauren-jones--burns-3087149


so texting while driving can cause you to leave the road and hit a tree resulting in a literal crash and burn
Casey Speckman 27 crashed her Tesla into a tree and died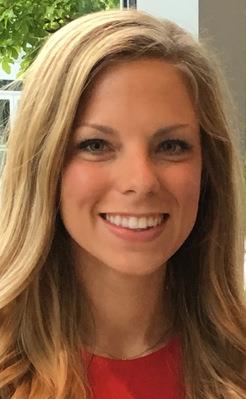 indiana news wrote:
The blood-alcohol level for Casey Speckman tested at 0.21 percent, according to investigators and an accident report released Wednesday. The legal limit in Indiana at which a driver is presumed intoxicated is 0.08 percent.

The passenger and the owner of the Tesla, Kevin McCarthy, had a blood-alcohol level that tested at 0.17 percent, investigators said.

Speckman, 27, and McCarthy, 44, were killed when McCarthy's 2015 Model S crashed into a tree and parking garage then exploded near Illinois and 16th streets shortly after 1 a.m. Nov. 3.

The vehicle caught fire and burned quickly. Firefighters arrived to find a 150-yard debris field and exploding battery cells exploding.
with a blood alcohol of 0.21 she was legally intoxicated. she was drunk. she was with a guy who also died.
being a passenger of a drunk woman can result in taking her Tesla car and driving into a tree at greater than 70+ mph resulting in crash and burn death.

_________________
If you only knew the POWER of the Daubert side

redpill




Posts

: 1339


Join date

: 2012-12-08



Ashley Renee Virden, 17, was killed when her horse kicked her in the head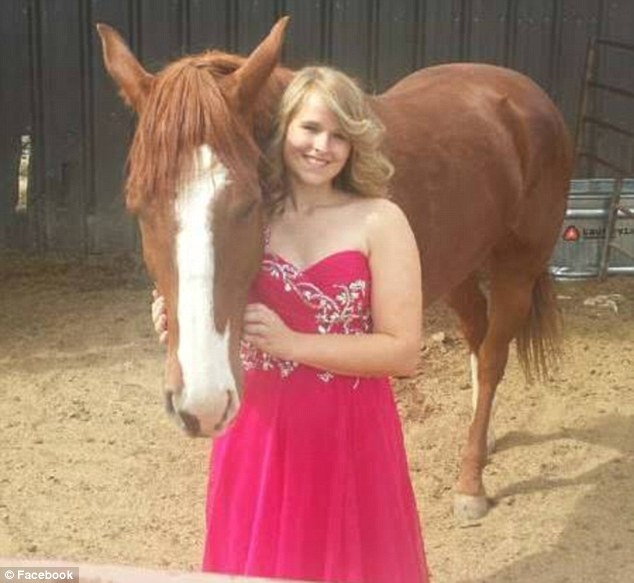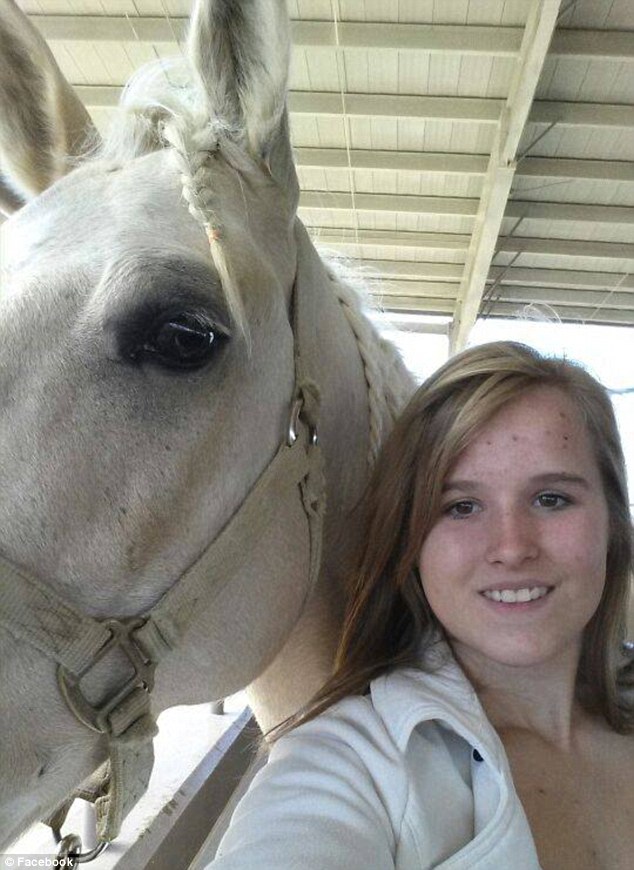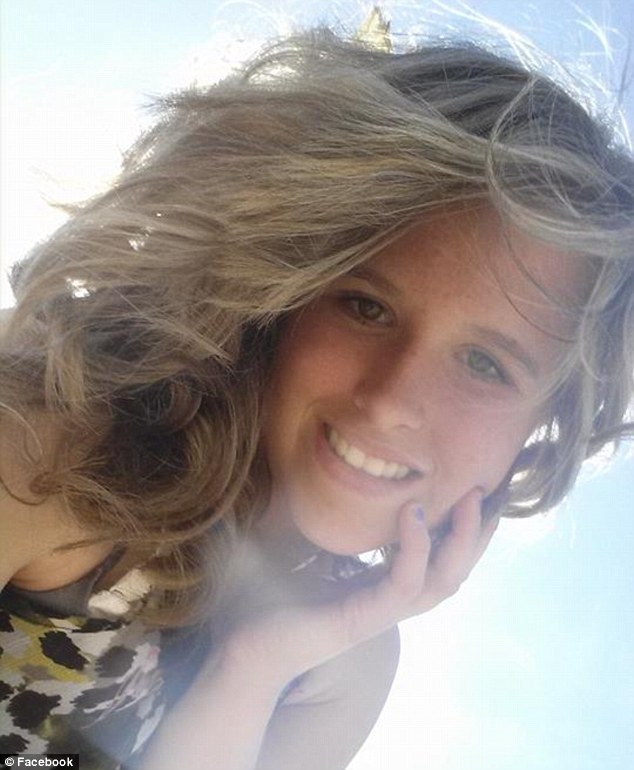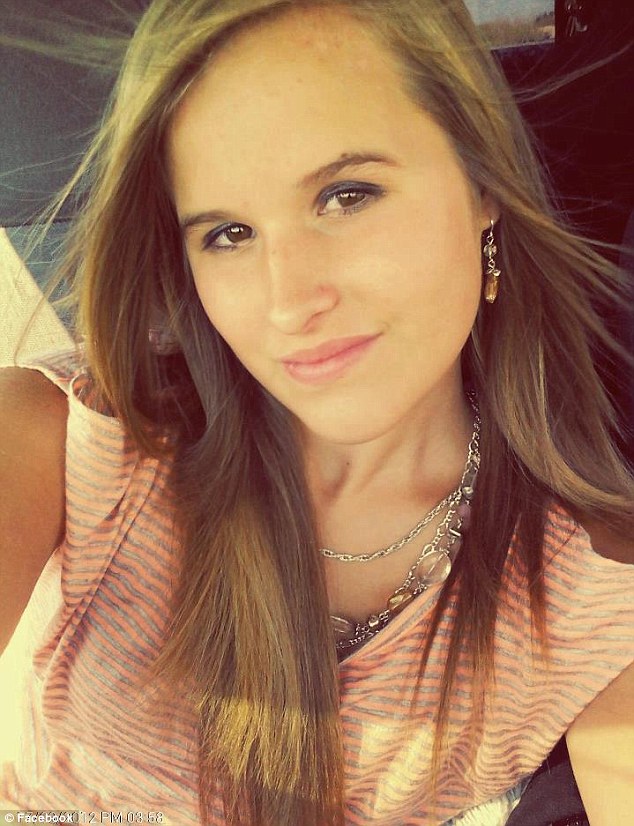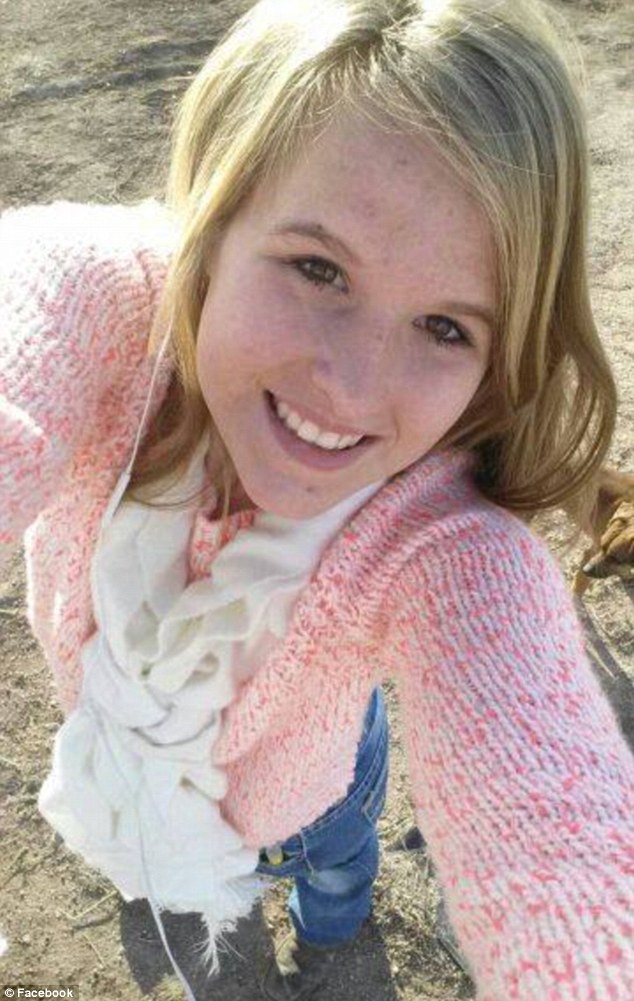 Ashley Renee Virden, 17, of Ballinger died Wednesday, July 30, 2014 at Shannon Medical Center in San Angelo, TX.

Ashley was born April 19, 1997 in San Angelo, Texas to Nicole Boyd and Lynn Virden. Ashley was an incoming senior at Ballinger High School. Ashley was an avid horse rider, trainer, and barrel racer.
horse began to buck, she was thrown face down, and the horse then stomped on her head, leaving her bread dead. her organs were donated.
i think i'll be a city boy around horses.
Megan Pryde, 19 died Friday June 16th, 2017 peacefully around love ones from aggressive bowel cancer she was diagnosed at age 18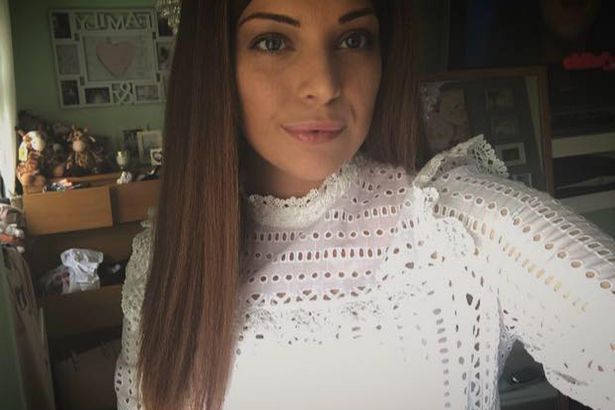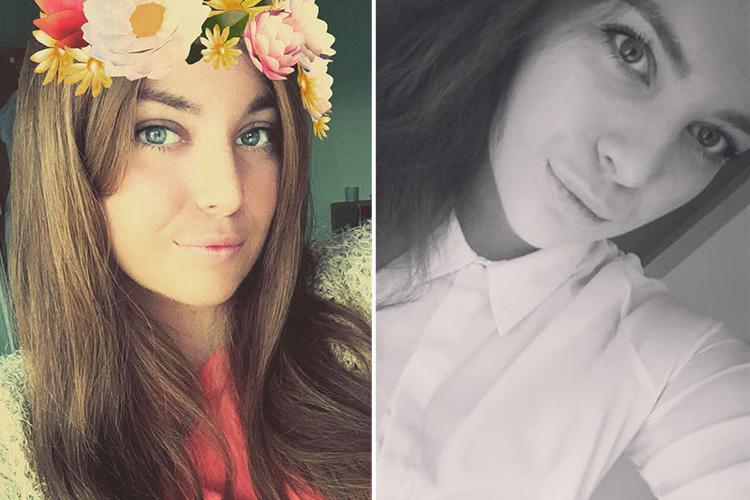 thesun wrote:
It was October 2015, when Megan, from Corby Hill, Carlisle, first realised something was wrong.

"I was suffering from really bad constipation and stomach pains and constantly felt tired all the time," the teenager recalled.

"I put it down to growing pains."

But, by January 2016, when her symptoms still hadn't cleared up, Megan went to the doctors.

She was diagnosed with severe constipation and was prescribed laxatives
A month later, while getting ready to go to work, the teenager collapsed in pain.

She called her parents, who returned home and took her straight to A&E at the Cumberland Infirmary.

There doctors diagnosed suspected appendicitis.

That evening the teenager was taken into surgery, and surgeons discovered a cyst on her ovary.
While recovering in hospital, doctors ordered more tests, including a CT and an MRI scan as well as a colonoscopy, which uncovered a growth on her bowel.

Nine days after collapsing in pain, doctors told Megan she was suffering bowel cancer, a very rare and advanced form of the disease.

Due to its rarity, Megan and her family have been told there is nothing more doctors can do to treat her.

She has had 23 rounds of chemotherapy, to extend her life and give her more time with her loved ones.

"Finding out I had cancer was a huge shock for me, my family and friends," Megan recalled.

"The last year has, without doubt, been the worst year of my life."

But, despite her devastating diagnosis, Megan has resolved to live the time she has left to the full.

She has successfully completed her two-year NVQ Level 3 course in childcare and past her driving test just weeks after diagnosis.

"I might have cancer, but I'm still me," she said.

"I'm trying to enjoy life as much as I can and live my life like I don't have cancer.

"I'm just a normal teenager who happens to be fighting cancer.
i don't know if there's anyway to prevent this but i use new age visualization to stay healthy. not sure if it works though.
the possibility i may die from aggressive cancer is why i turn to new age angels and healing for hope.
Megan Hurley 15 was killed in the suicide bomb attack at an Ariana Grande concert -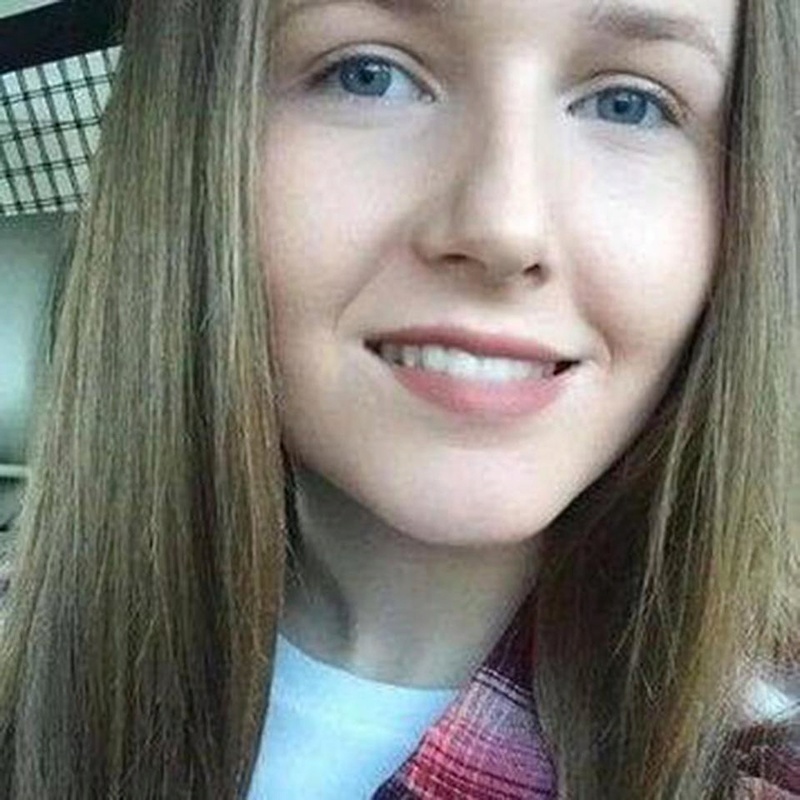 just 15 and she's gone forever. wow

_________________
If you only knew the POWER of the Daubert side

redpill




Posts

: 1339


Join date

: 2012-12-08



Camron Ostler 14 died in an atv accident  on Monday June 12th, 2017 in Nephi UT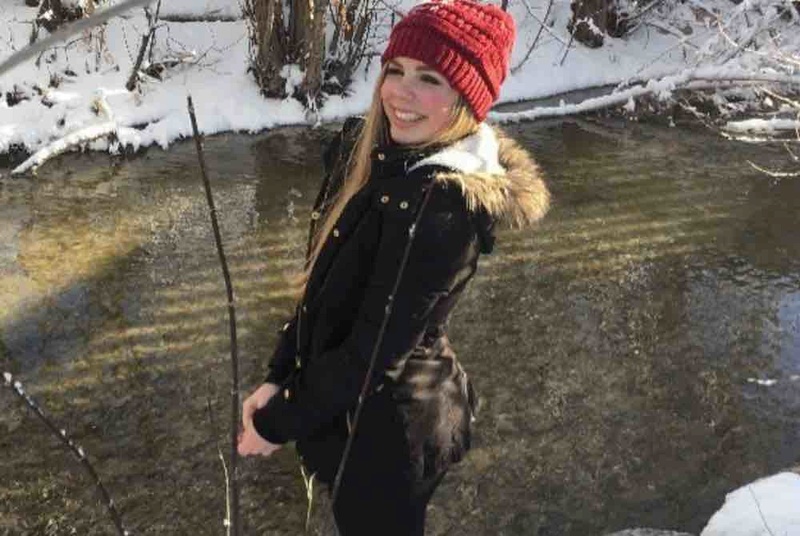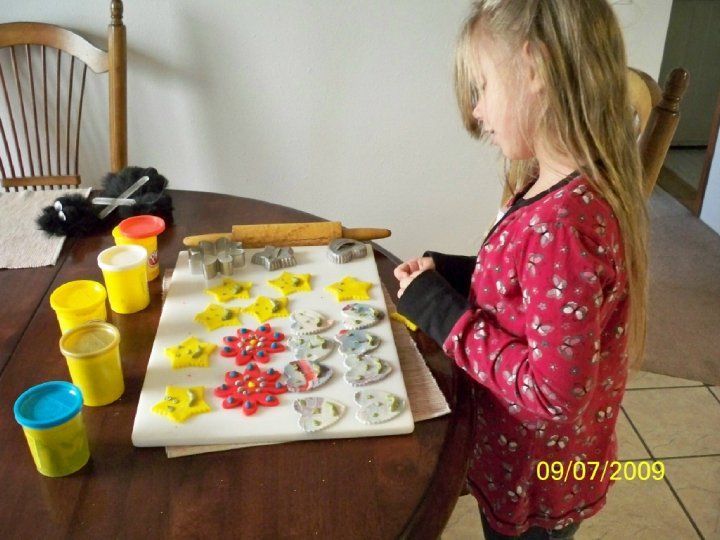 Camron at age 6, taken in 2009. in 8 years at age 14 her destiny was to die from the ATV.
personally i think ATV on anything other than a flat level surface is too dangerous.
and bigfoot is something I am willing to go to the woods for.
Mallory Grossman born 2005-died Wednesday  June 14, 2017 age 12, 6th grade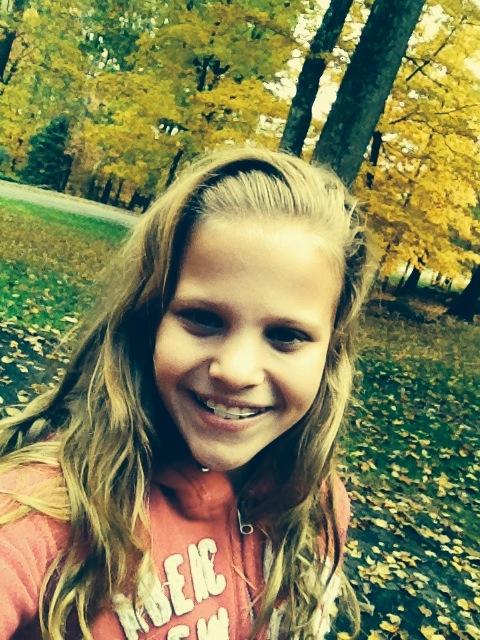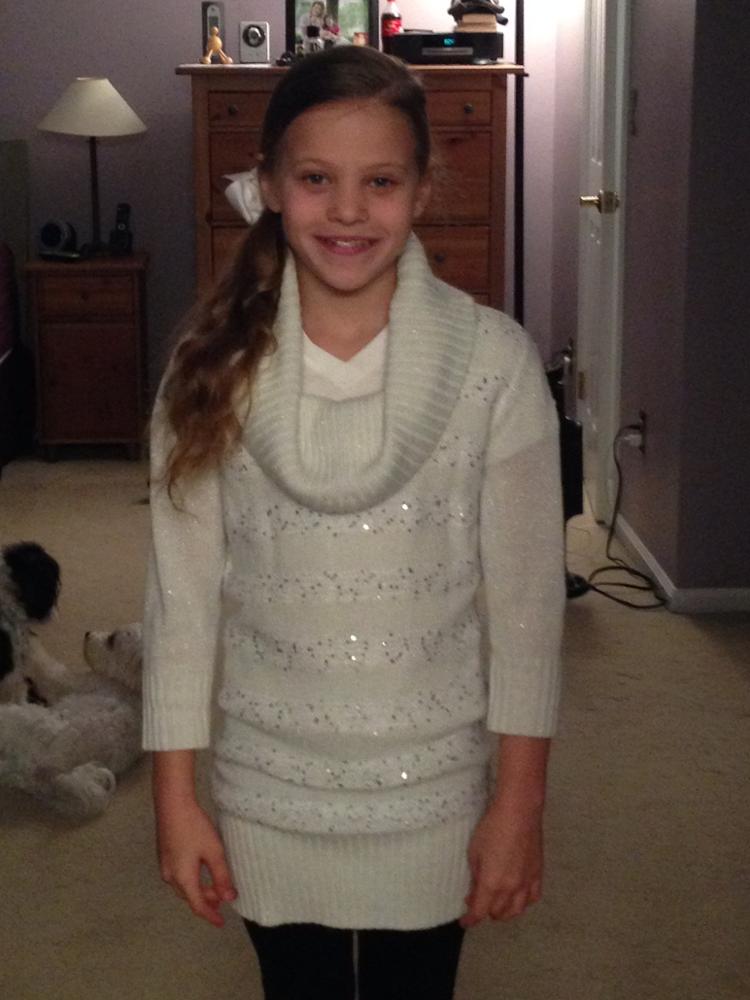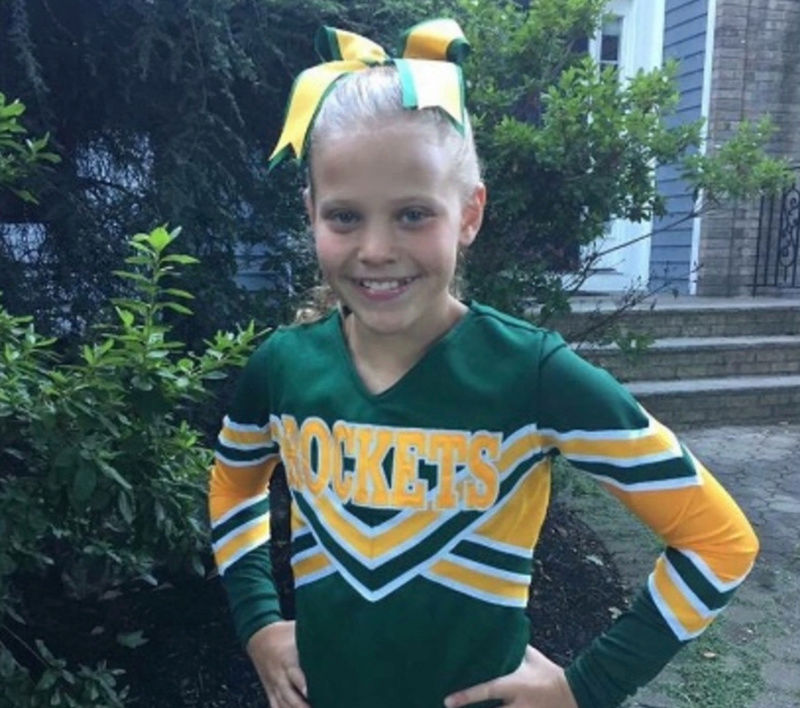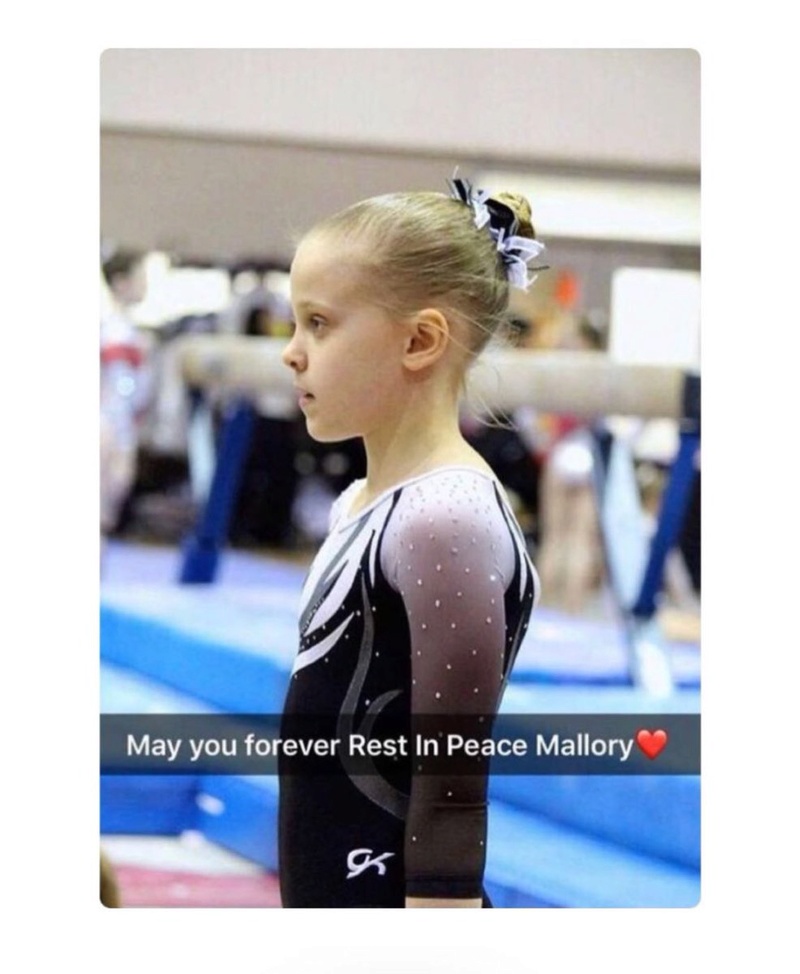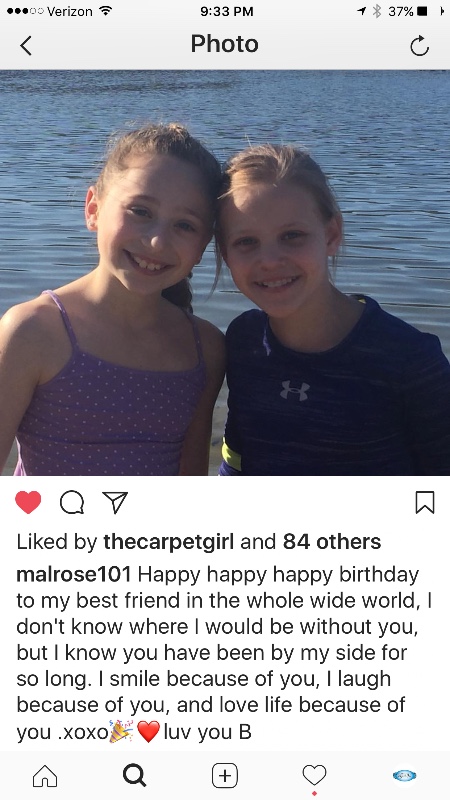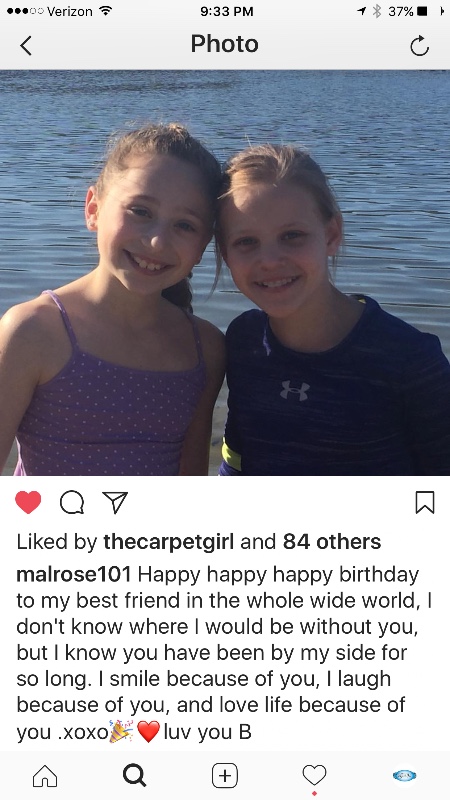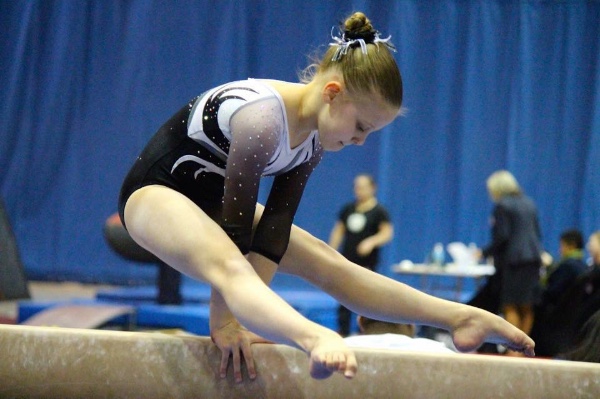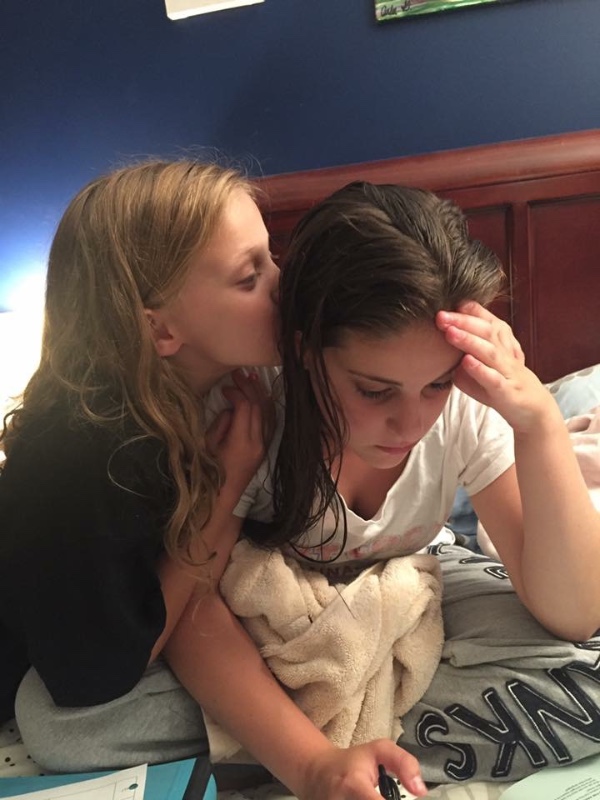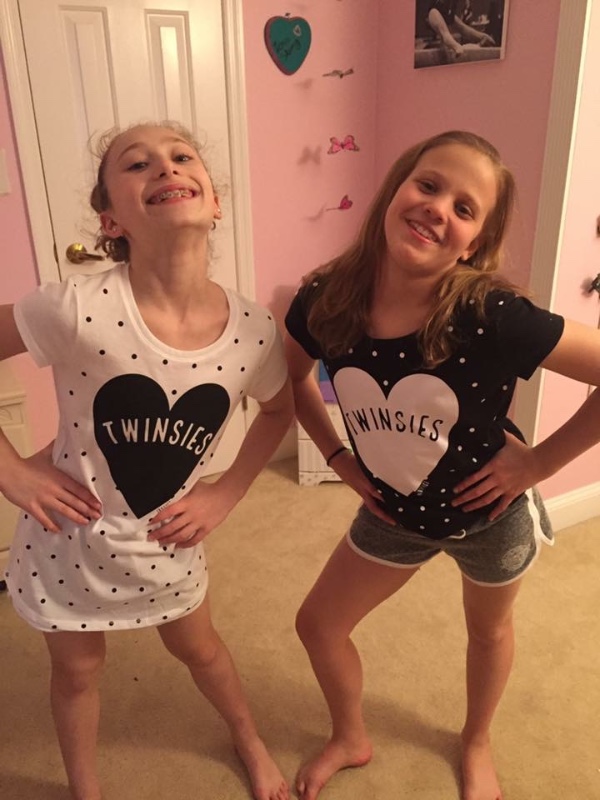 update: news sources say she took her own life, suicide, due to bullying.
so 2 white flowers Camron Ostler 14, Mallory Grossman 12 died on June 12, and June 14 2017 just 2 days apart, 2 years difference, one from ATV.
Jasmine Marston, 22, of Newmarket died early Saturday morning June 17, 2017 when the vehicle she was in hit a tree
Newmarket - Jasmine Rose Marston, 22, of Newmarket, died Saturday, June 17, 2017 from injuries sustained in an automobile accident in Brentwood.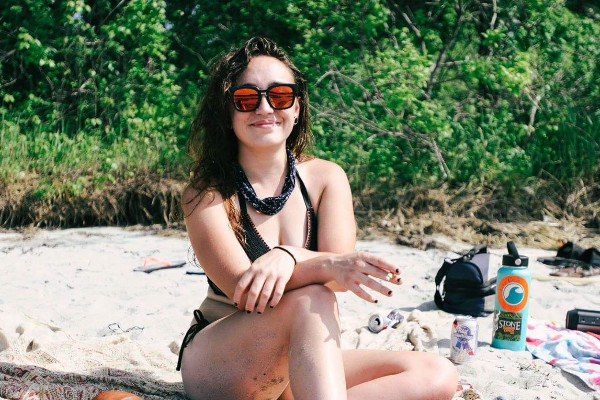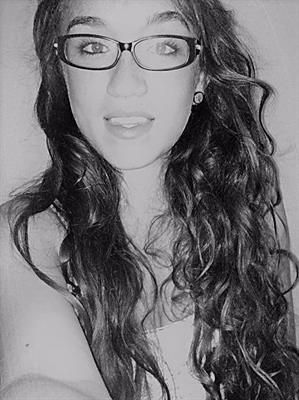 She was born in Longmont, Colorado on February 4, 1995 and was raised in Brentwood. She attended Cooperative Middle School in Stratham, and graduated from Great Bay E Learning Charter School, in Exeter, with the Class of 2013. - See more at: http://www.legacy.com/obituaries/unionleader/obituary.aspx?n=jasmine-rose-marston&pid=185843279&fhid=4699#sthash.LUBjOQkX.dpuf



BRENTWOOD — When she was a high school junior, Jasmine Marston directed a video about a classmate who had been killed in a car crash; she wanted to encourage teen drivers to wear seatbelts.

Early Saturday morning, Marston, 22, was killed in a single-car crash on Middle Road.

Marston, who lived in Newmarket, was a passenger in an Audi A4 driven by Seth Winkle, 21, of Exeter. State police said the driver was heading eastbound shortly before 12:30 a.m. when he lost control of the car. It struck a large tree and rolled over, landing on the front lawn of 66 Middle Road.

Winkle, who was trapped in the car for a time, was taken to Portsmouth Regional Hospital for treatment of serious injuries, police said. The rear passenger, Austin Look, 20, of Exeter, was taken to the same hospital for treatment of injuries that police described as not life-threatening.

Marston was riding in the front passenger seat; she was pronounced dead at the scene.
http://www.unionleader.com/public-safety/newmarket-woman-22-dies-in-car-crash-in-brentwood-men-injured-20170617

i think i should drive, unless it's a taxi cab
Michelle Inman, 29, who died just 26 hours after being admitted to hospital with a headache Monday June 12, death Tuesday June 13, 2017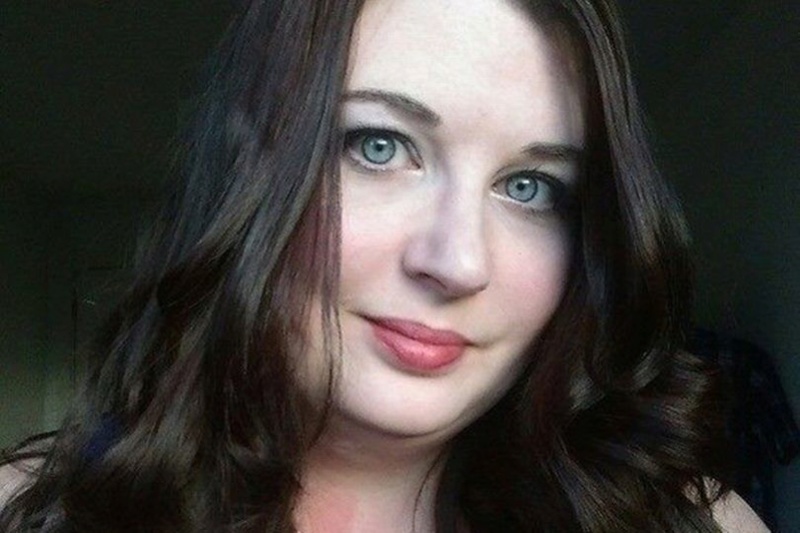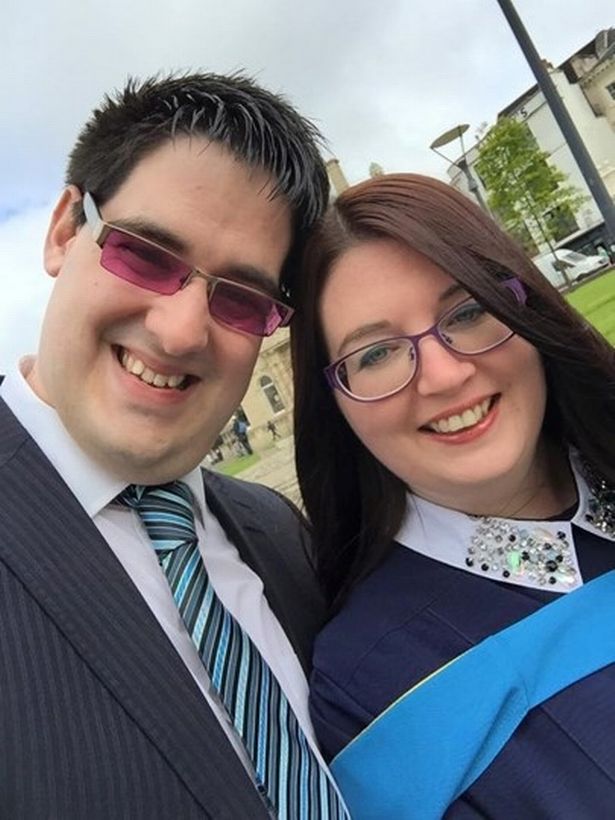 uk mirror wrote:
A pregnant woman died of a brain tumour just hours after complaining of a headache.

Michelle Inman, 29, first complained of severe headache on Monday morning but was dead a day later.

She was admitted into hospital and found to have a malignant brain tumour, the Manchester Evening News reports .

Despite emergency surgery, doctors were forced to switch off Michell's life support machine just 26 hours later

James Inman, 27, is heartbroken after the death of his wife who he met while studying at the Open University.

Michelle was 11 weeks pregnant with the couple's first child when she died.

They married in June 2014 and were due to celebrate their third wedding anniversary this weekend.

James said: "You hear about things like this on the news, but you never, ever expect them to happen to you.

"We had absolutely no idea anything was wrong.

"And there was literally 26 hours between her complaining of a headache and me having to turn off her life support machine.

"I've just been saying to all her family, friends and colleagues, go home and be with your family, tell them you love them and have those difficult conversations about funerals because you never know what's around the corner.

"I'm completely heartbroken, but I'm taking small comfort from the fact she was so happy.

"We had just moved to a beautiful new home in the countryside, which she loved.
"The response I've had has been absolutely overwhelming," he added.

"People have been so generous, which just shows how popular she was.

"I've read that brain tumours are the biggest killer of people aged under 40 than any other cancer, but just one percent of the national cancer research is spent on them.

"Everyone I've spoken to says that's just a scandal."

Michelle's funeral will be held at 1pm Monday, June 26, at St Mary's Chambers on Haslingden Road in

i get headaches. kind of sobering that i might have a malignant brain tumor in my head and i may be brain dead 24 hours later

 while i don't go to church i do pray twice a day every day to the universe in a new age way for continued health. i hope the mystical energies of the universe kill any cells before they turn into cancer in my body and the people i care about.
Kayla Matos 11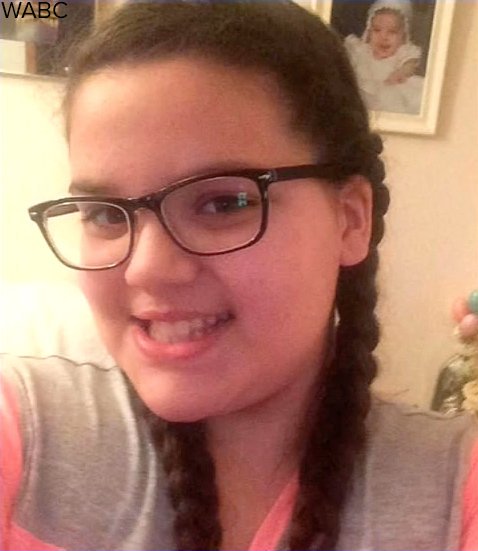 An 11-year-old girl died after she was electrocuted while playing inside a lagoon behind a New Jersey home Saturday night.

Kayla Matos was visiting her two friends and they were using an inflatable raft and swimming in the lagoon with two adults watching them when the incident happened, according to CBS New York. Police say two of the girls touched the rail to a metal boat lift, which sent an electric current through their equipment and caused the injury.

Arriving emergency crews performed CPR on the child before taking her to a local hospital where she was pronounced dead.
http://myfox8.com/2017/06/19/11-year-old-girl-dies-after-being-electrocuted-in-lagoon-behind-home/
not too long ago there was a cheerleader who died similarly.
safety - there can be electric currents in outdoor water areas.
i think the only safe place is a swimming pool with lifeguard.

_________________
If you only knew the POWER of the Daubert side

redpill




Posts

: 1339


Join date

: 2012-12-08



Madison Wilson 13,  committed suicide in the second weekend of June, 2017 due to bullying.
this is the third young student suicide Cape Breton-Victoria Regional School Board of North Sydney, Australia had happened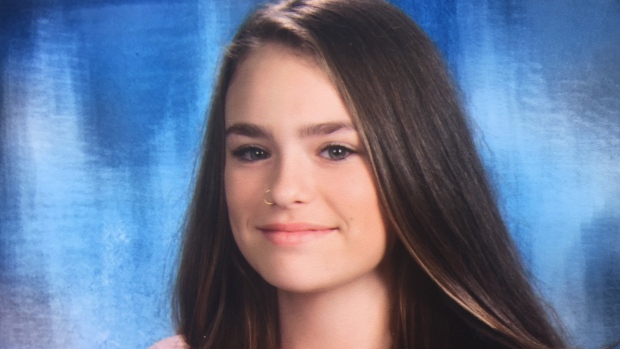 Mickey Shunick 21
Birth: May 21, 1990 Louisiana, USA Death: May 19, 2012 Evangeline Parish Louisiana, USA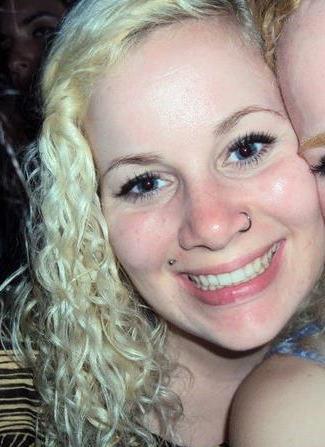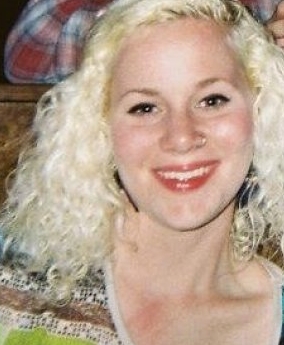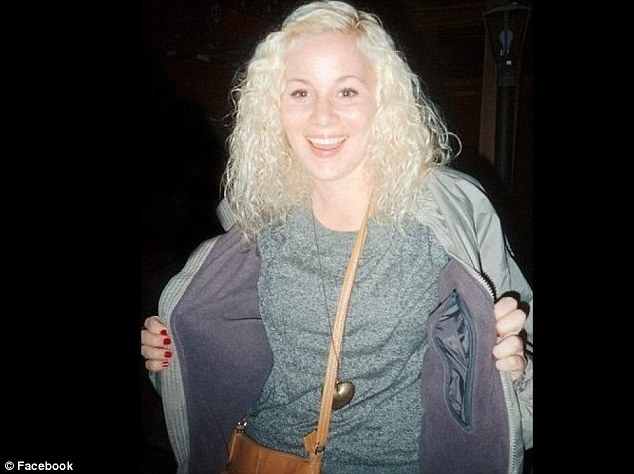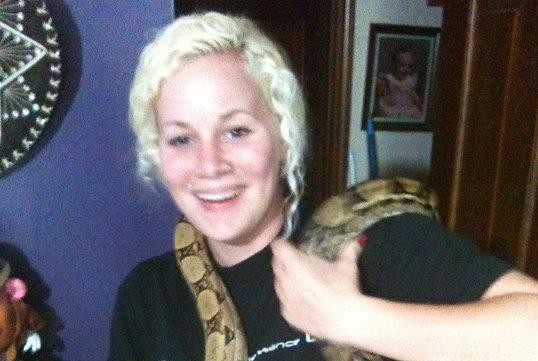 her story was featured on ID channel see no evil, season 2, episode 3
which is where i first learned of it.

Court documents detailing the terms of a plea deal in connection to the killing of Louisiana student Mickey Shunick have shed light on the last terrifying moments of the young woman's life and her fierce struggle against the man who had admitted to murdering her.

Brandon Scott Lavergne, 33, a registered sex offender, pleaded guilty on Friday to killing Shunick, 21, and another woman, 35-year-old Lisa Ann Pate, in exchange for a life sentence without parole.

He had initially pleaded not guilty, but had a change of heart after the prosecutors said they are going to seek the death penalty.

Court documents made public on Friday reveal that Shunick put up a ferocious fight for her life, spraying Lavergne with Mace and stabbing him multiple times before her assailant overpowered  and gunned her down, according to KSLA.

Shunick was a senior at the University of Louisiana at Lafayette when she went missing on May 19. She was last seen at around 2am riding her black Schwinn bicycle from the home of a friend.

According to a statement made by Lavergne, he spotted the young woman on the bike and intentionally struck her with his pickup truck, sending Shunick flying to the ground.

Lavergne insisted that Shunick get into his truck and he put her bike in the bed of his vehicle.

When the 21-year-old grabbed her cell phone to call for help, the 33-year-old man pulled a knife on her. That is when the young woman took out a canister of Mace and sprayed her assailant in the face.

As the sex offender was trying to get the burning substance out of his eyes, Shunick grabbed the knife from his hands and stabbed him several times, causing what would later be called life-threatening injuries.

Lavergne fought back and grabbed hold of his knife, plunging the blade in his victim's body at least four times, which led him to believe that he killed her.

About 40 minutes later, Lavergne drove to a sugar cane field where he planned to dump Shunick's body when suddenly she came to, jumped up and once again got hold of the knife, stabbing Lavergne in the chest.
That is when Lavergne said he pulled out a semi-automatic handgun he was armed with and shot her once in the head. She died instantly.

After he dressed his wounds, the 33-year-old got rid of his bloodied clothes and other evidence of the crime. He drove the 21-year-old's remains to an area of an old cemetery in Evangeline Parish intending to bury her, but was unable to because of his injuries, so he left the body in a nearby wooded area, covering it with branches and debris.

The following day, Lavergne went to an area off the Whiskey Bay and dumped Shunick's bike in the river under the bridge, where it was later discovered. He continued to his friend's home in or around New Orleans, where he disposed of the handgun used in the murder and threw the knife in a Dumpster.  

According to a police report out of Jefferson Parish, Lavergne was treated for stab wounds at a hospital on the night of May 19. The report stated that Lavergne couldn't remember where and how exactly he was attacked.
Lavergne told police he returned from New Orleans on May 20. That day, he went back to where he left his victim's body and buried her.

He went home and burned other evidence, including Shunick's book bag and iPod.

Read more: http://www.dailymail.co.uk/news/article-2190075/Court-documents-reveal-chilling-blow-blow-account-Mickey-Shunick-21-Maced-stabbed-attacker-desperate-fight-life.html#ixzz4kgneGjW6

wow, what a warrior.
from the standpoint of survival, could she have done something different after she was struck, to survive?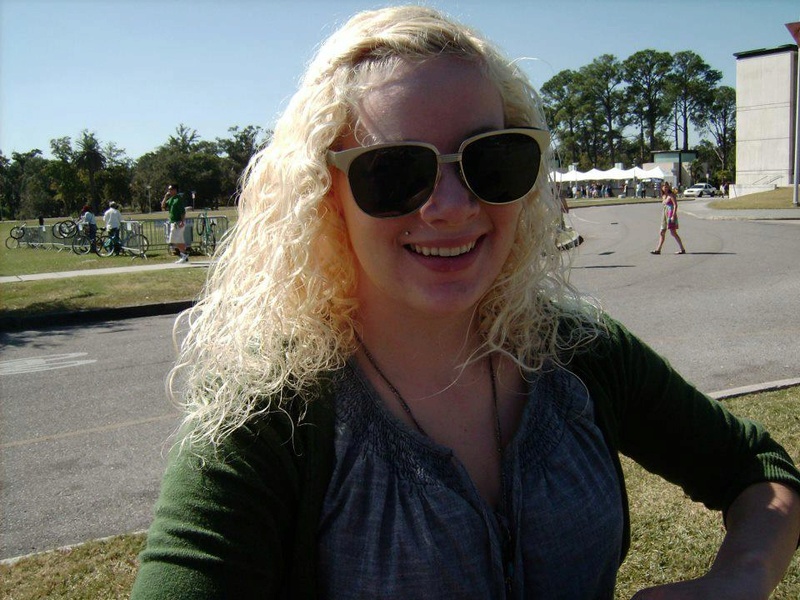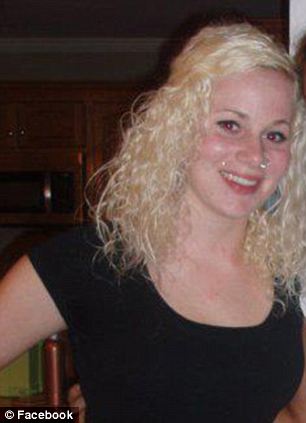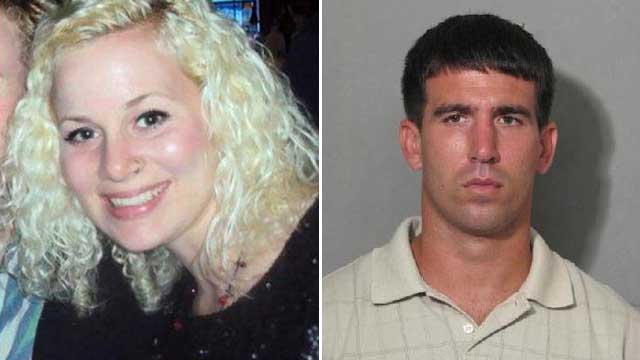 safety - if you bicycle home at 2am you may get hit by a pickup truck knocked off your bike then shot in the head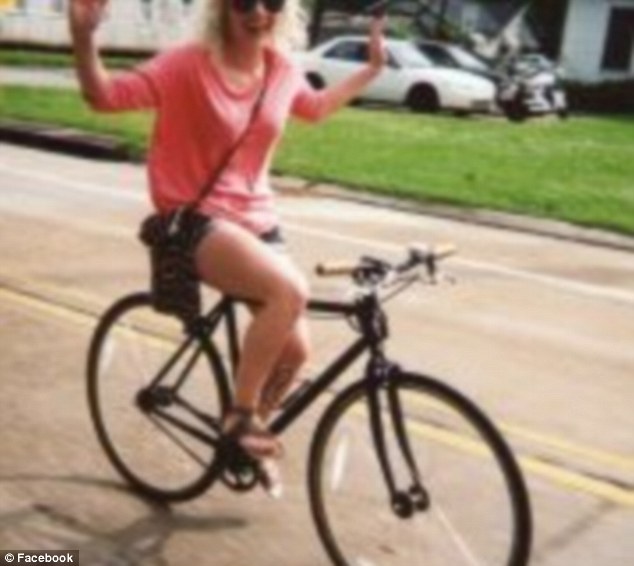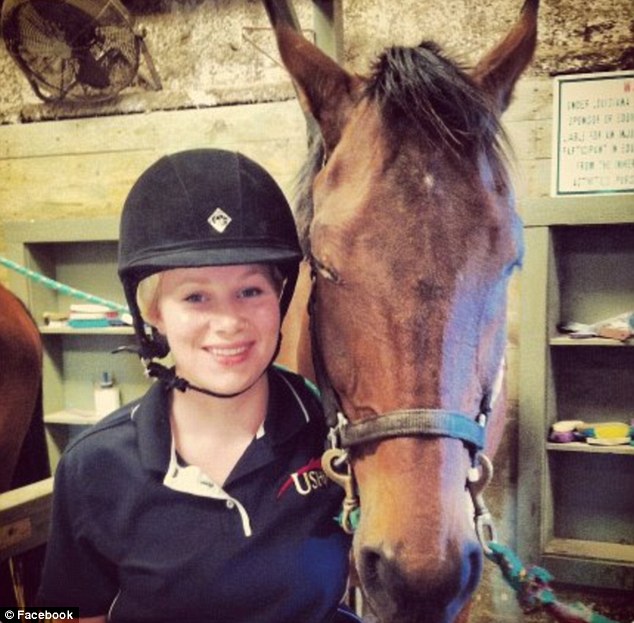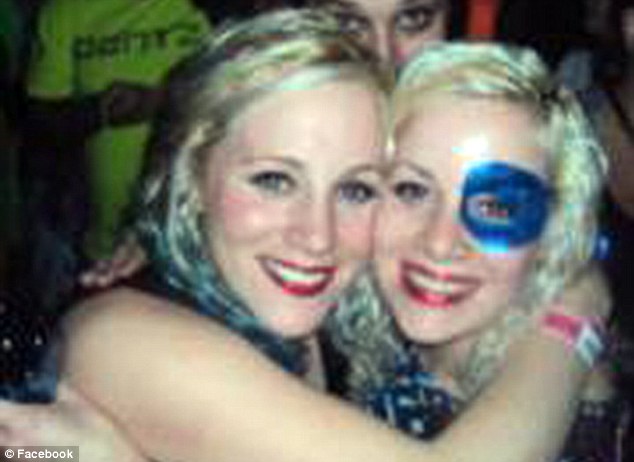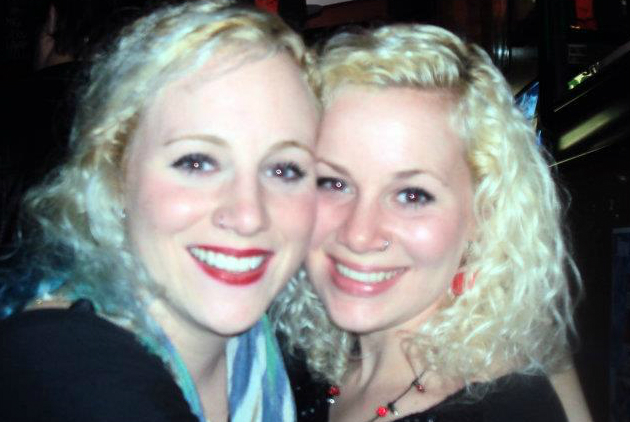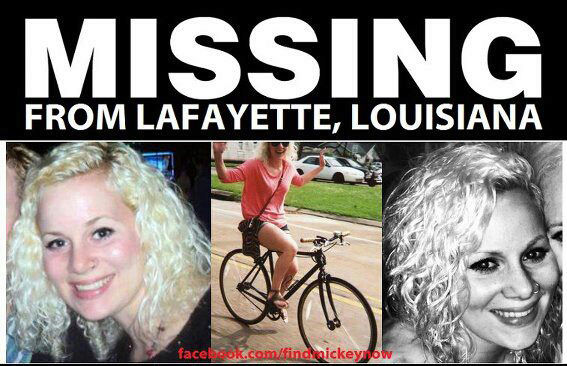 Mickey joins redpill's forever 21 club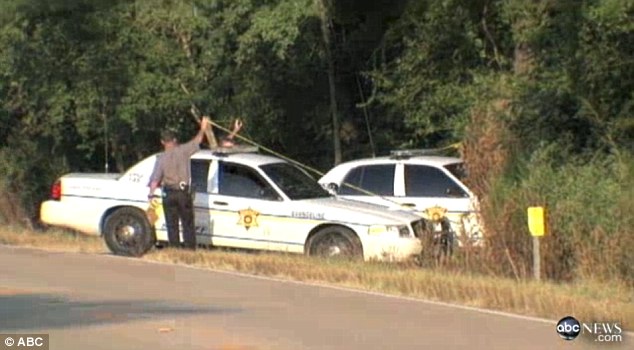 Lavergne admitted to killing Shunick, left, and Lisa Ann Pate,, right, who was founded suffocated to death in September of 1999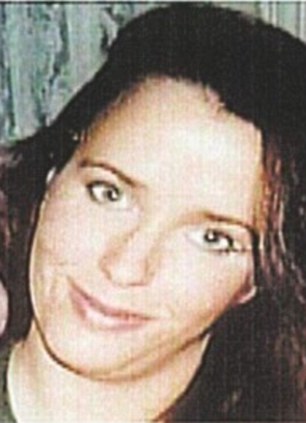 Brittanie Gail Evans 24 was drunk when she fell out of a moving jeep that had no doors, she was not wearing seatbelt died June 18, 2017 in Florida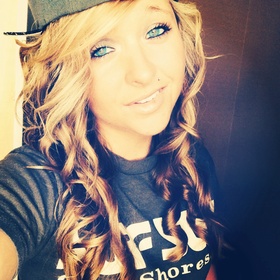 the road she died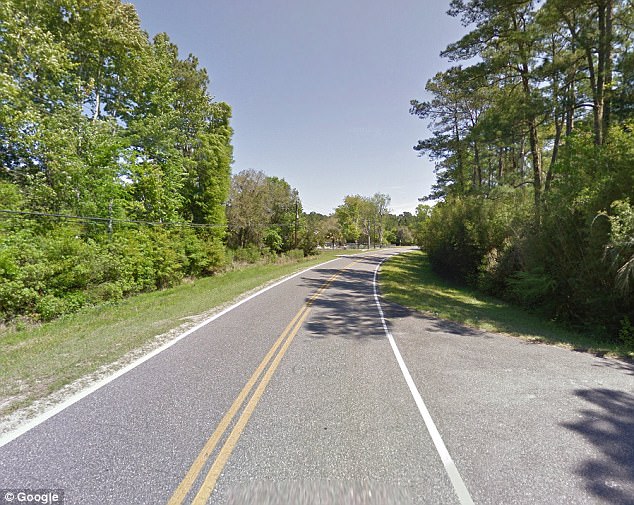 safety falling out of a moving vehicle can result in lethal injuries
Lauren Johnson 17 committed suicide due to bullying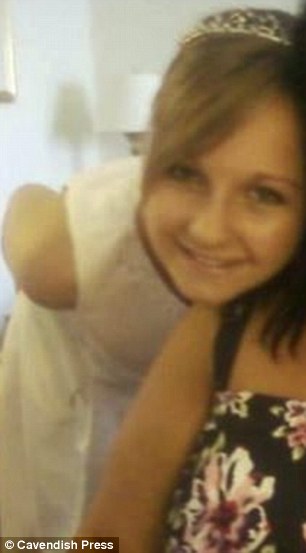 " />


The therapist said the bullying was systematic but we could never get to the bottom of it. There was no report from school because they didn't know anything about her troubles because she just absorbed it and took it on the chin rather fire back at anyone.

'She maybe took that torment on herself until the point came when she became really unwell with it. The bullying had stopped by that time but the damage was already done. We tried to talk to her about what happened but it was too painful for her.'

The inquest yesterday heard Lauren, from Oswaldtwistle, Lancashire, began displaying mental health issues in 2011 which were first put down to 'social anxiety'.
Bright: The teenager wanted to go to university and dreamed of being a psychologist or vet
+3

Bright: The teenager wanted to go to university and dreamed of being a psychologist or vet

She was later diagnosed with a psychosis-like personality disorder, and eventually told her mother Dawn about her bullying ordeal.

Doctors prescribed medication but the teenager 'didn't want to be reminded that she was unwell', the inquest heard, and developed insecurities about being admitted to a psychiatric unit.

She self-harmed, including on one occasion in a public toilet, and police were called out when she was found standing near railway bridges and viaducts.

Read more: http://www.dailymail.co.uk/news/article-2842107/Teenage-schoolgirl-17-jumped-death-broken-bullies-tormented-years.html#ixzz4kgiDdqyX

I think there should be a right to be free from bullying, and that includes home schooling, if necessary

_________________
If you only knew the POWER of the Daubert side

redpill




Posts

: 1339


Join date

: 2012-12-08



Erica Danielle Dawson, 16, of Kinston passed away on Thursday, June 15, 2017 at age 16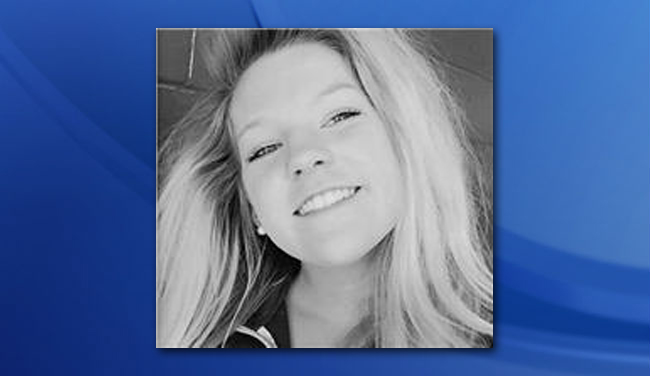 LEWISTON, N.C. (WNCT) — North Carolina Highway Patrol has confirmed a 16-year-old girl from Kinston who was driving a car reported stolen in Greenville died in a wreck Thursday.

Erica Dawson was killed when the 1998 Oldsmobile she was driving collided with a log truck north of Lewiston near Moore Road on N.C. 11.

The Oldsmobile was reported stolen on June 13.

Dawson attempted to pass another vehicle while traveling north and collided with an 18-wheeler traveling south, troopers said.

The Highway Patrol said the driver of the rig, Michael Baggett, from Jamesvillle, tried to avoid the collision and veered to the right, but the truck flipped over on its side, spilling logs into the ditch.

Baggett did not suffer major injuries, troopers said.

Three passengers in the Oldsmobile, Gabriel Suggs, 17, of Grifton, Marquez Lewis, 19, of Kinston, and Daveyontae Miller, 15, of Kinston, were taken to the hospital.

Lewis, who was in the back left seat, suffered serious injuries, the Highway Patrol said.

Troopers said the stolen car case was turned over to Greenville police.
http://wncn.com/2017/06/21/nc-teen-girl-killed-when-stolen-car-shes-driving-hits-log-truck-troopers-say/

reminds me of Final Destination 2
only 16, and a death worthy of Final Destination, with a log truck no less, and she's gone forever.
i think i'm not going to be a passenger of a car driven by a teen.
sadly her obit says
Erica is preceded in death by her sister Dakota.
So Erica who died at age 16 had a sister Daokota who died some time before Erica. wow.  

Erica Mae Atkinson
June 14, 1997 – May 11, 2017 age 19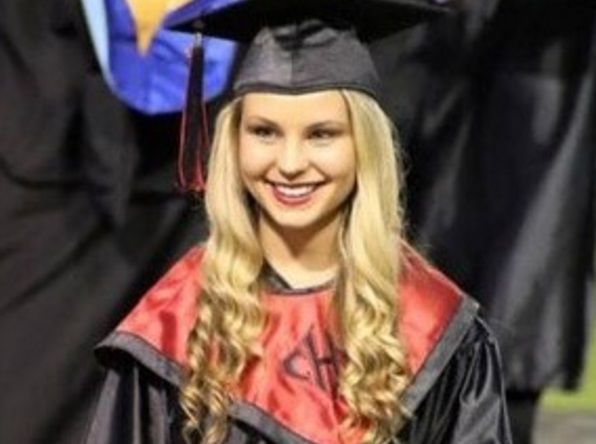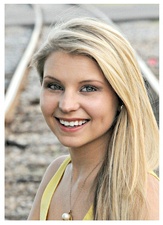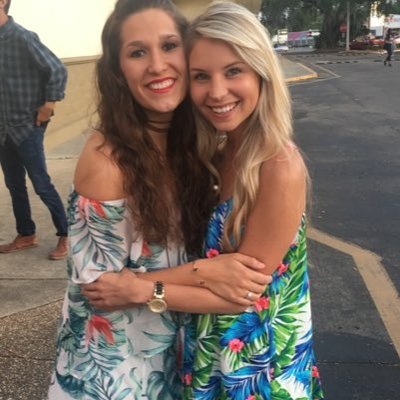 Erica was born on June 14, 1997, in Thomasville, GA, to Terry Atkinson and Sandra Capuchino Atkinson, both of who survive. She graduated from Cairo High School and currently attended Bainbridge State College. She also worked at Dallas Wayne Company. She was a member of Family Worship Center in Cairo. Erica added joy to everyone's life she was around. She loved everyone and everyone loved her.


THOMAS COUNTY, Ga. (WTXL) -- Georgia troopers say a Cairo teen is dead after a ATV crash in Thomas County.

Georgia Highway Patrol said the fatal ATV crash happened in rural Thomas County Wednesday night, at around 11:55 p.m.

Investigators say Erica Atkinson of Cairo, Ga. driving on an 2013 Polaris Ranger ATV and had several other people riding with her. They said that she was driving down a road in the middle of a field and fishtailed.

In an attempt to regain control, they said Atkinson over-corrected and spun off the road, causing her to be ejected from the vehicle.

Atkinson, 19, died as a result.

Four others also suffered minor injuries in the crash.

The group was driving the ATV in a field.
http://www.wtxl.com/community/cairo-teen-killed-in-atv-crash-in-thomas-county/article_18fa28dc-3682-11e7-961d-57775dc8851a.html
I don't know what fishtail on an atv means so

Fishtail
n. An illegal car manuever where the driver of a 4WD vehicle causes the rear tires to swing back and forth leaving fish tail-shaped tracks, often to create a dust cloud for anyone who might be following.
her twitter is full of retweets of jesus and love and god. so she was religiously christian.
most of her tweets about jesus resurrection and god's love.
i'd love jesus to if he protected me from atv deaths.  

i think i'm gonna stay away from ATV. just 1 mistake. 1 error. poof. it's all over.
i do drive golf carts, i think that's about as close as i will get.

_________________
If you only knew the POWER of the Daubert side

redpill




Posts

: 1339


Join date

: 2012-12-08



Rebecca Burger 33, French model, died Sunday June 18th, 2017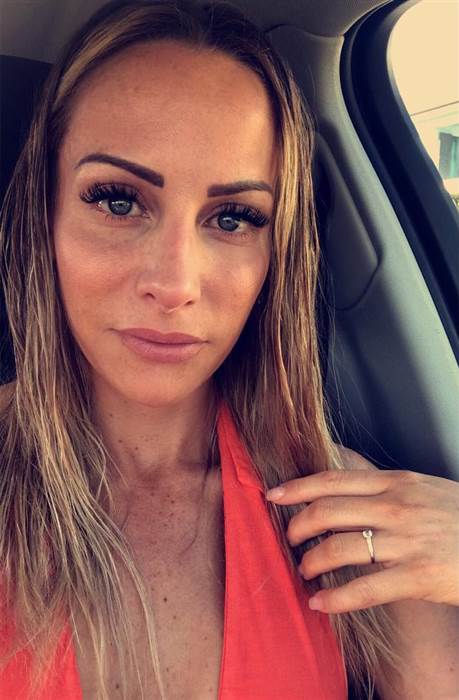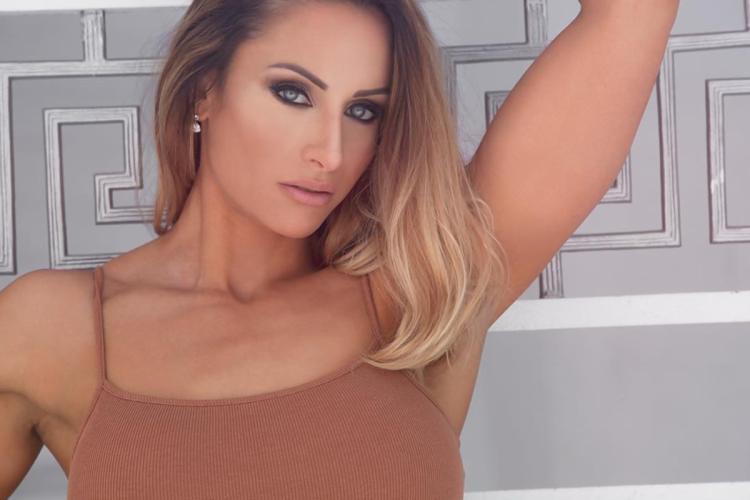 family wrote:
"Here's an example of the whip cream canister that exploded and struck Rebecca's chest, resulting in her death. Let us be precise: the siphon that cause her death was sealed. Do not use this type of device in your home! Tens of thousands of these defective appliances are still in circulation."

In the following post, the family confirmed Burger's death:

"It is with great sadness we announce the death of Rebecca who died the June 18th, 2017 in an accident in the home. The grieving family."
a death like the movie Final Destination. I think i'll stick with the regularly whip cream they sell in Walmart
Kaytlynn Cargill 14 found dead Wednesday June 21. 2017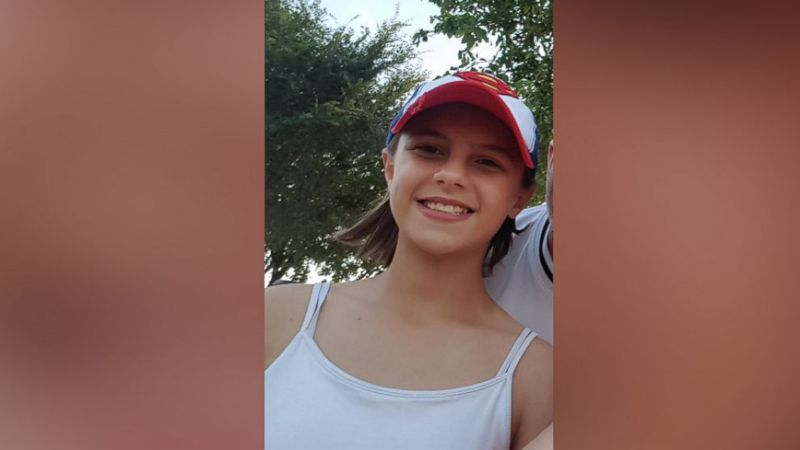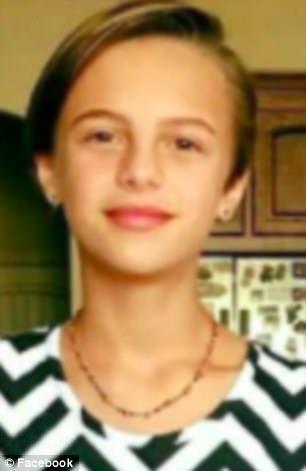 The death of a 14-year-old girl is shrouded in mystery after her body was found in a landfill in northern Texas this week.

Kaytlynn Cargill was last seen walking her dog not far from her house in Bedford on Monday around 6:20 p.m. local time. When Cargill didn't return home after about 30 minutes, her parents began looking for her. The teen was reported as a missing child to the Bedford Police Department later that night.

Cargill's family told police the teen may have gone to a friend's residence. Officers went to the apartment complex in Bedford where that friend lived Monday night but were unable to locate Cargill. Investigators searched the apartment complex again for additional clues early Tuesday. It's unclear whether Cargill was ever at the apartment complex.

At that time, there was still no reason to believe she was in any danger or to suspect foul play in her disappearance, Bedford Police Chief Jeff Gibson said at a news conference Friday morning.

The Bedford Police Department issued an alert to the community later Tuesday, asking for the public's help in locating Cargill. There was no issuance of an Amber Alert because the circumstances of the girl's disappearance did not meet the strict criteria required by state and federal law, Gibson noted.

On Wednesday, investigators continued canvassing the apartment complex in Bedford and searched the surrounding area for Cargill.

That afternoon, the Bedford Police Department received a call from authorities in Arlington that a body had been found in a landfill there, and the deceased person matched the characteristics of the missing teen, according to Gibson.

The Tarrant County Medical Examiner's Office conducted an autopsy and positively identified the body as Cargill on Thursday. The cause of death has not yet been determined.

At the press conference Friday, Gibson said the body showed no signs of trauma, and it's unclear whether Cargill was killed by somebody. However, her death is now a criminal investigation, Gibson added.

The girl's family has requested privacy, which Gibson asked the media to respect.

"This is a terrible loss to the family, a great loss to her friends, classmates as well as to our community," Gibson told reporters. "We are working diligently and tirelessly on a resolution to this senseless loss."

Cargill was a seventh-grader at Central Junior High School in Euless. Friends and classmates described Cargill as a vibrant young teen who loved band, according to ABC affiliate WFAA.

Investigators are working with the garbage and recycling service that operates the Arlington landfill to determine the origin of the trash dump in which Cargill was discovered.

No arrests have been made and there are no outstanding warrants related to the death investigation at this time. There is no suspect or person of interest, according to Gibson.

The Bedford Police Department has partnered with the Arlington Police Department, federal agencies and a local school district in an effort to solve the death mystery.

"Our No. 1 priority as we move forward in the Bedford Police Department is meeting the needs of a grieving family," Gibson told reporters Friday. "We will continue to use all of our resources internally and externally to find the answers that this family and this community deserves."

https://www.yahoo.com/gma/mystery-surrounds-death-14-old-girl-found-texas-175405574--abc-news-topstories.html
she's 14 and only 4'6"?
sounds to me like a suicide though a landfill sounds like a disgusting place to kill yourself
i'll update this if it is homicide or if suicide
if homicide, wow, Texas is a scary place like Indiana. i mean it was just 4 months ago those 2 girls from Indiana abaigail williams and liberty german died
Lauren Elizabeth Neibaur Pocatello, Idaho
Passed away on Sunday, June 18, 2017. She was born on June 26, 2003 in Pocatello, ID.
age 13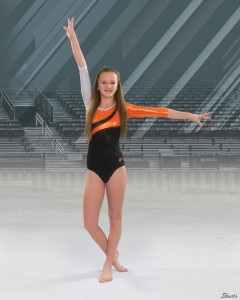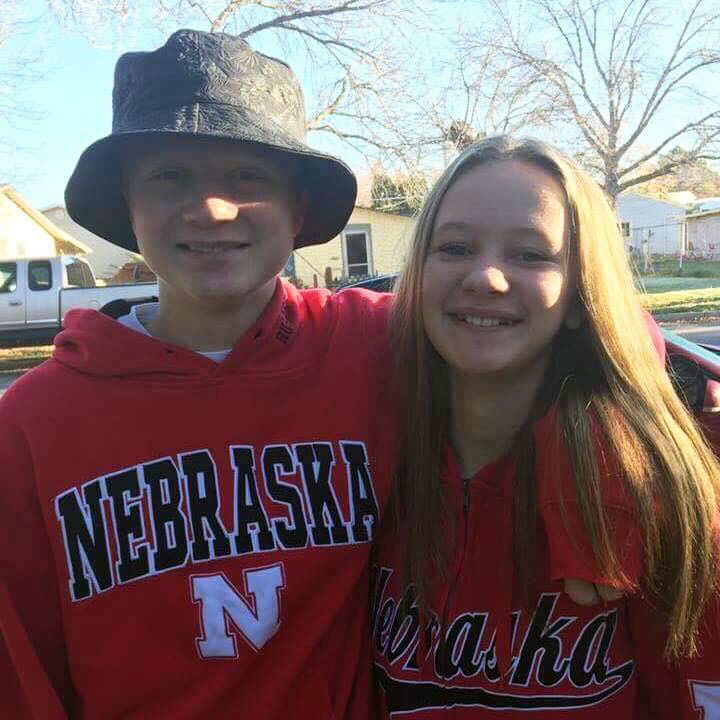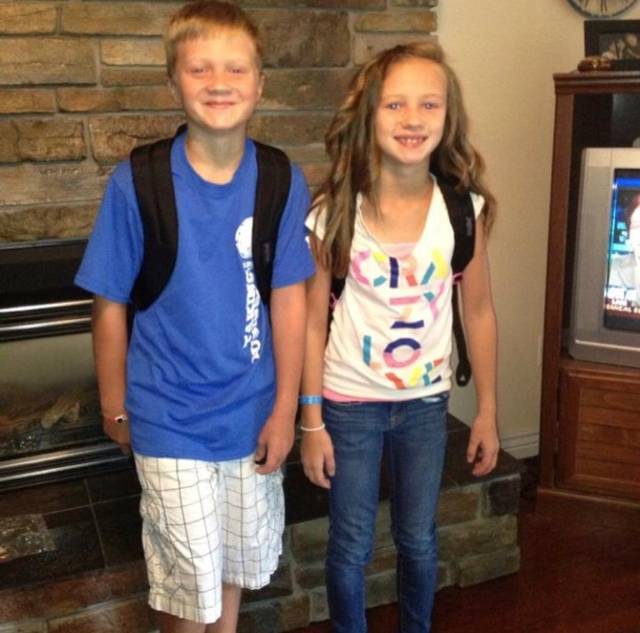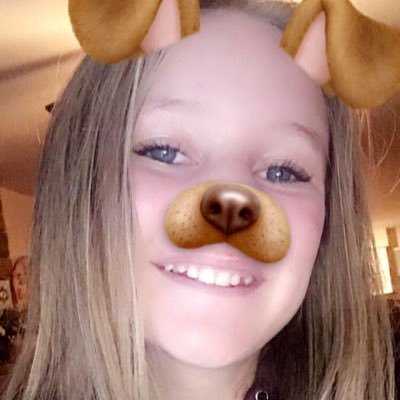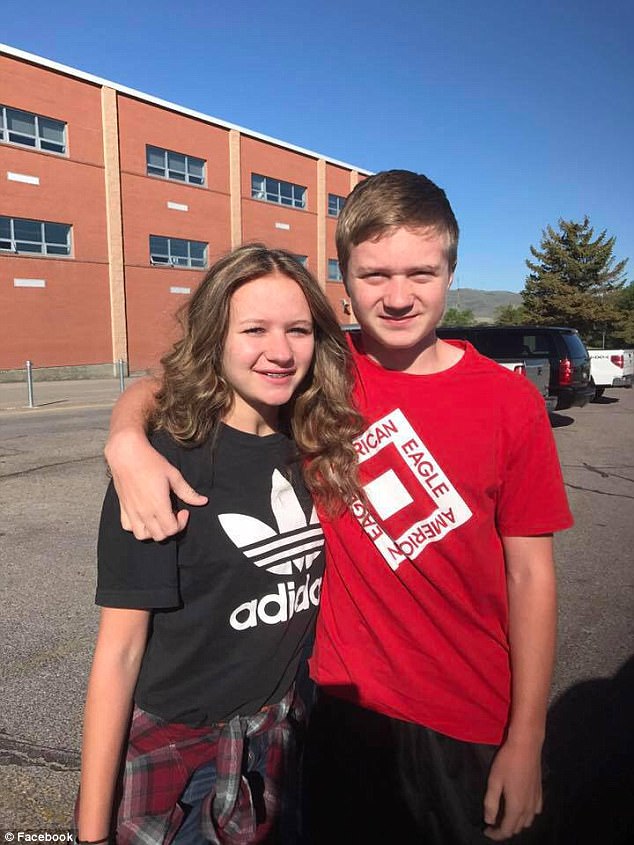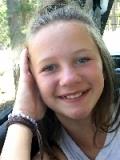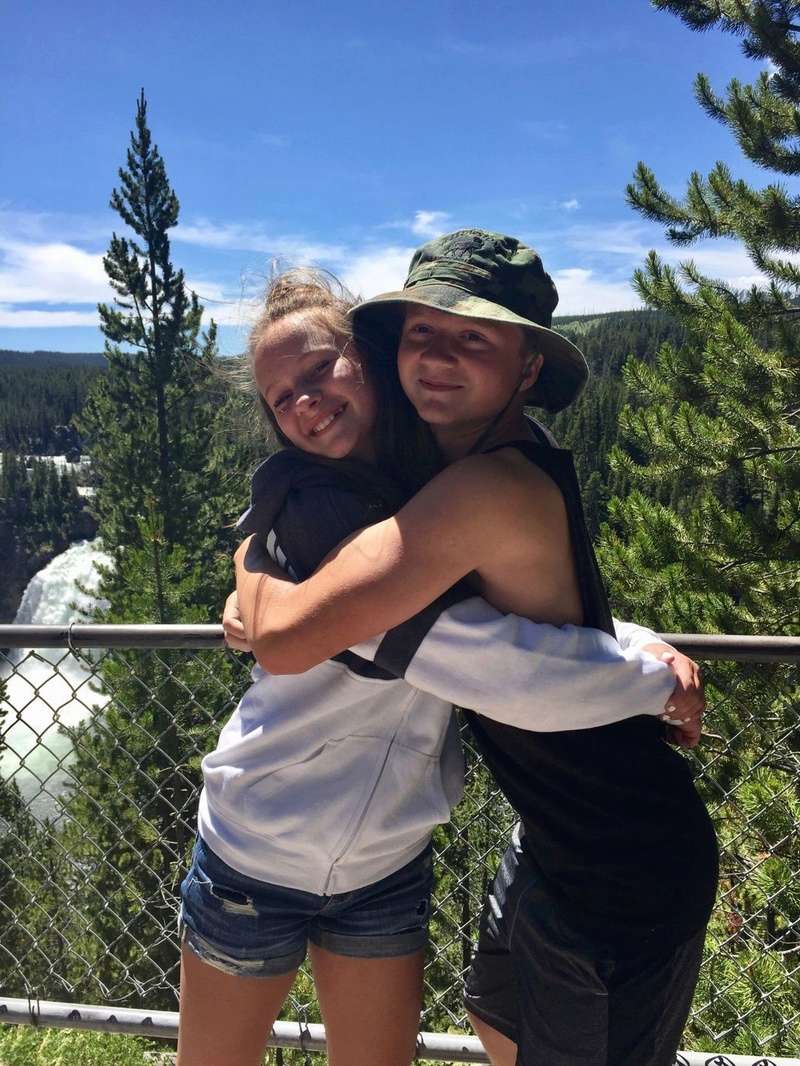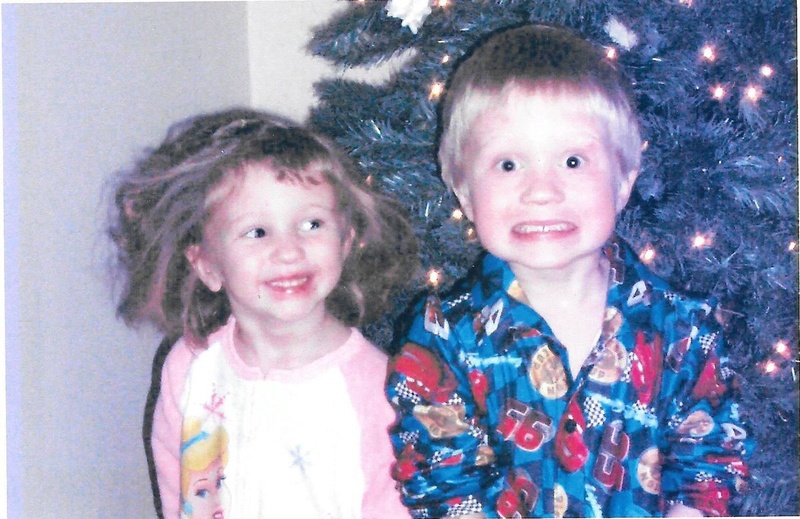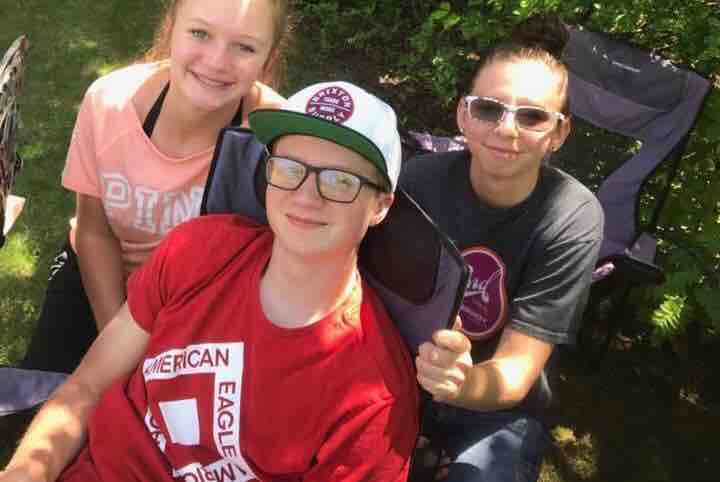 obit wrote:
Lauren Elizabeth Neibaur, 13, passed away on Sunday, June 18, 2017. She was born on June 26, 2003 in Pocatello, ID. She attended Greenacres Elementary, Franklin Middle School and would have been a freshman at Century High School and just joining Century Cheer.
Lauren loved everyone and always saw everyone's heart as good. She loved making faces and making people laugh. She was very outgoing and loved her friends. Every friend she had ever had she called her best friend. She had an unbelievable snap chat score of 300,000+.
Lauren was a member of the Popov Gymnastics team for four years receiving numerous medals, taking first place on the beam and bars at state championships. She was a cheerleader at Franklin Middle School and just made the cheer team at Century, she had just returned from cheer camp where she was chosen Cheerleader of the Day. Lauren was involved in the youth group at Pocatello Baptist Church - Set Free Youth. She loved playing ball in the yard with Austie. She and was a hard worker always willing to help out wherever and whenever needed.
what happened

A first responder suffered a heart attack at the scene of a crash that killed two teenage siblings.

The emergency responder - whose identity is unknown - with Bannock County Search and Rescue in Idaho went into cardiac arrest while pulling the dead bodies of Eric Neibaur, 15, and his sister, Lauren,13,  out of the wrecked cars.

He was rushed to hospital  and was released on Wednesday. The county sheriff says the traumatic event 'really hit home' for the recovering responder and others at the scene.

'All of us have seen death before, but when we have kids that are about the same age it really hits home a bit more than anything else does,' Bannock county police sheriff told the Idaho State Journal.

The teen's parents, Eric and Bobbi Neibaur, from Pocatello, Idaho, had been driving ahead of them after a camping trip on Sunday - to make sure they were driving safely  - before the tragic incident occurred.

Eric and Lauren Neibaur – who were born just 15 months apart - were following their parents in a pick-up truck, driven by Eric, when they swerved onto the wrong lane and collided head-on with another car driven by Jay Lanningham, 70.  

When Eric and Bobbi noticed later that their kids were no longer behind them, they called a relative who informed them the teens had been in a car accident.

Emergency services rushed to the scene, but Eric, Lauren and Lanningham died instantly.

The accident site also proved difficult for Bannock County sheriff deputy, who had to be granted a day off to recover.

The sheriff told the Idaho State Journal that the scene was so traumatic for the responders that he asked his deputies and their spouses to attend counselling sessions to heal.

'That doesn't happen all the time,

Read more: http://www.dailymail.co.uk/news/article-4630616/First-responder-heart-attack-scene-crash.html#ixzz4ksTXtgZ9

Idaho, they apparently let 15 year olds drive pickup trucks on highways?
hmm.....note to self, there are 15 year olds driving trucks in Idaho
the moral of the story is if you are a 13 year old flower and a passenger in a pickup truck driven by a 15 year old this can happen
death doesn't care if you're a white flower and you're only 13 with your hold life ahead of you
mystic thoughts, one second she is alive in a pickup truck, next second she dies instantly from a head on collision so horrific when a first responder removed her body, she had a heart attack
Ellen Higginbottom was 18 when she was murdered Saturday June 17, 2017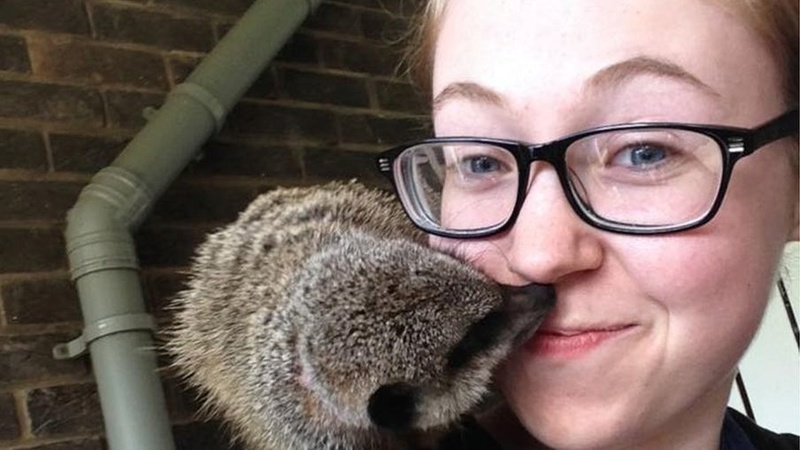 [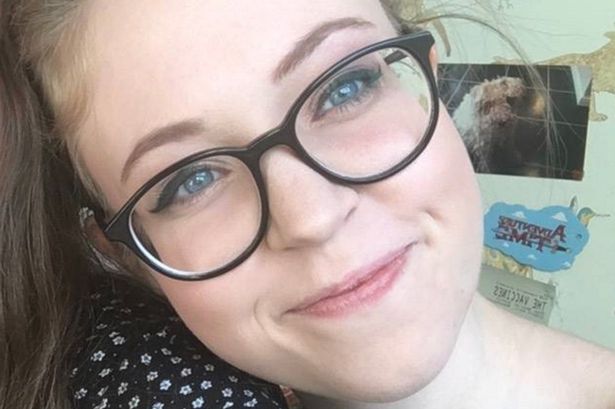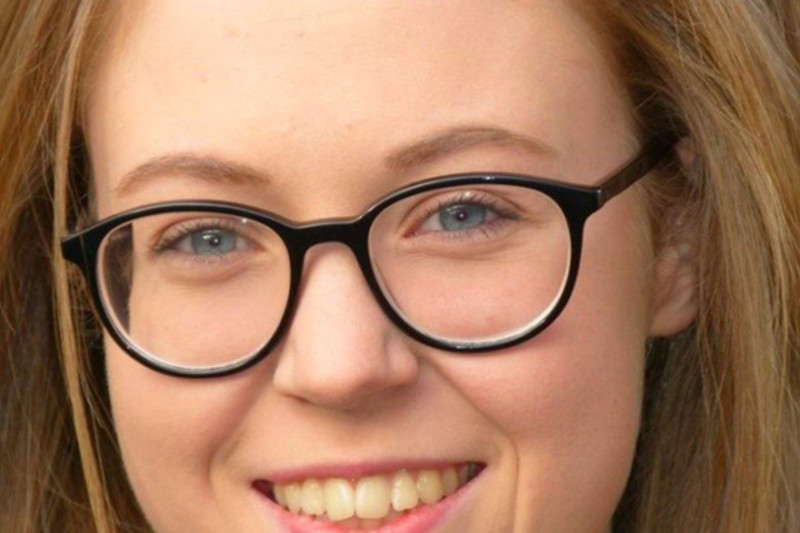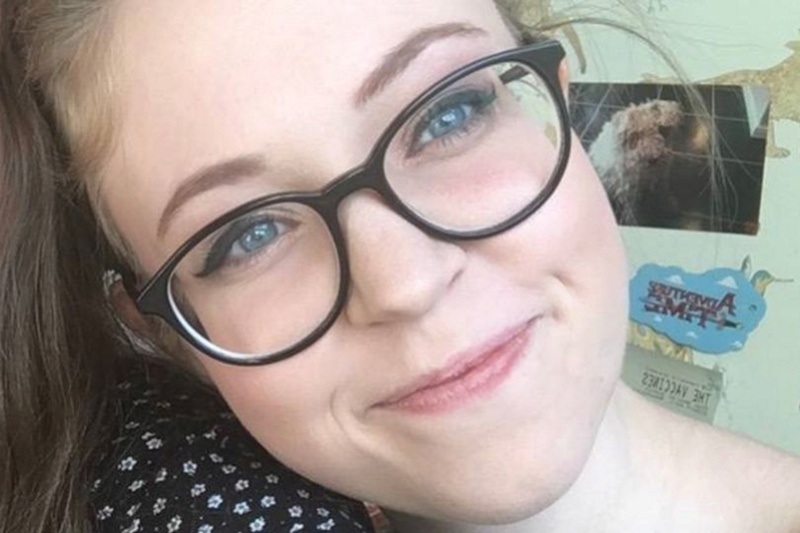 Mark Steven Buckley will stand trial on December 11 after being charged with the 18-year-old's murder.
The 51-year-old appeared via videolink from HMP Manchester for a brief hearing at Manchester Crown Court this morning (Thursday). Ellen was reported missing by her family after failing to return home from college last Friday evening. Her body was found near a wheat field close to Orrell Water Park in the early hours of last Saturday. A post-mortem examination confirmed she died from multiple wounds to the neck. Buckley, with a shaved head and goatee beard, spent most of the hearing sitting unmoving, wide-eyed, staring straight ahead.

Read more at: http://www.wigantoday.net/news/trial-date-set-for-ellen-higginbottom-murder-suspect-1-8610276

so a walk in the park for Ellen meant multiple stab wounds in the neck then death

she wanted to be a doctor. possible sexual motive

_________________
If you only knew the POWER of the Daubert side

redpill




Posts

: 1339


Join date

: 2012-12-08



Victoria LaRocca February 12, 2000 - June 22, 2017 age 17, died from falling off a cliff and fell 50 feet Thursday June 22, 2017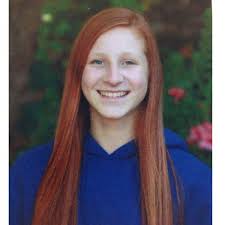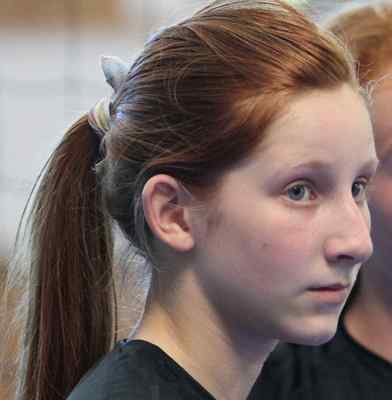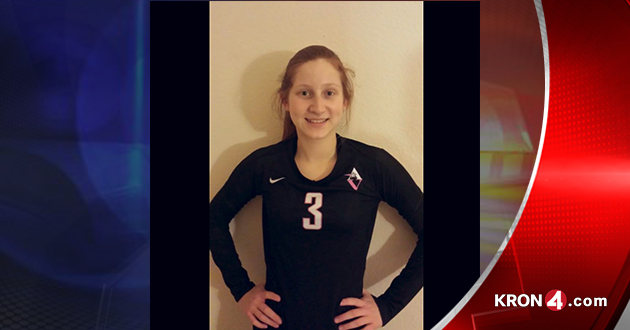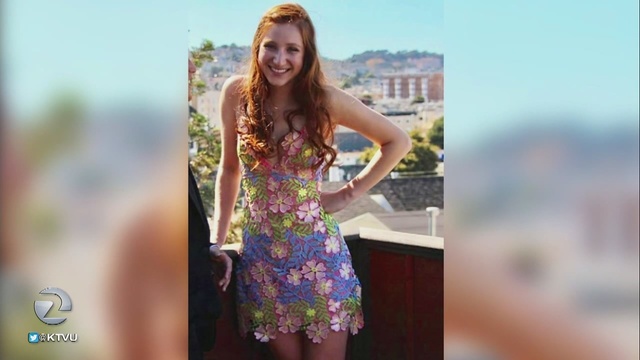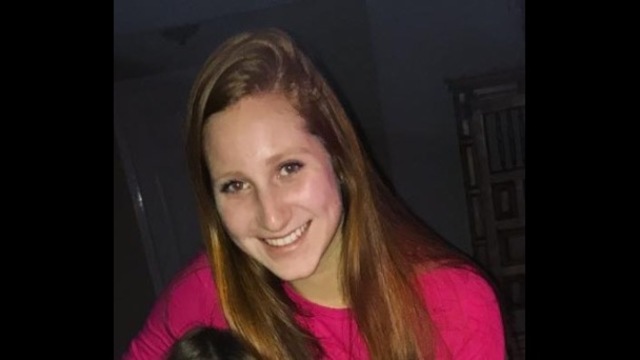 February 12, 2000 - June 22, 2017
Victoria Ann La Rocca left us tragically on June 22, 2017 at the age of 17 while enjoying time with friends in San Francisco. Tori was born in San Francisco on February 12, 2000 to loving parents Nick La Rocca and Ashley La Shelle. An extremely talented and diligent student, Tori was a graduate of St. Hilary School in Tiburon and had recently completed her third year at St. Ignatius College Preparatory in San Francisco.

Victoria La Rocca fell off a cliff near the Legion of Honor museum at around 6:45 p.m., according to the SF Medical Examiner's Office.

Officials with the U.S. National Park Service said La Rocca was in a restricted area of Land's End when she fell.

La Rocca would have been a senior in the fall at San Francisco's St. Ignatius College Preparatory high school.

A 17-year old girl who fell more than 300 feet off a cliff at Lands End in San Francisco has been identfied as Saint Ignatius College Preparatory student Tori LaRocca.

Emergency responders tell KTVU that LaRocca, who lived in Corte Madera, was hiking Thursday evening in one of the highest spots of the park with two friends. It's an area that is restricted to the public, but it's a popular spot among park visitors because of its breathtaking views of the Golden Gate Bridge.

Friends say LaRocca and her girlfriends had laid a blanket in the spot located above Mile Rock Beach and behind the Legion of Honor, when LaRocca slipped and fell.
La Rocca fell from the cliff and into the water near the Lands End Labyrinth at about 6:30 p.m., according to San Francisco Fire Department spokesman Jonathan Baxter.
her decision to go to a restricted area resulted in her slipping and falling 50 feet to her death, at age 17.
safety - you can slip and fall to your death when you're in nature. rescue will be delayed
Chloe Conn 14 also slipped and fell and died in California this summer on May 31, 2017. She was on a family vacation where she passed unexpectedly from a tragic accident. 14-year-old Chloe Conn of Detroit Lakes, Minnesota, was killed Wednesday after falling "50 feet after slipping from a rocky outcropping, in Lake Taoe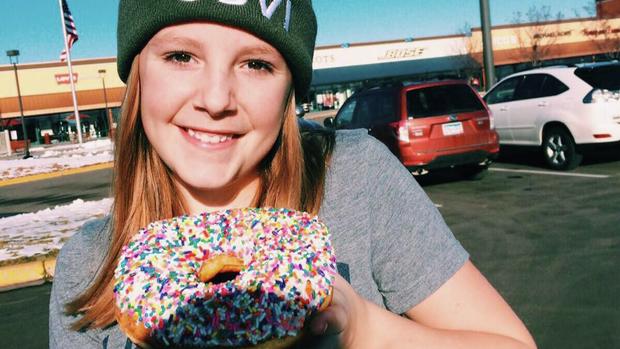 Victoria LaRocca age 17, Chloe Conn age 14 both died in California, both fell 50 feet, both died by slipping and falling in 2017
the moral of the story is if you slip and fall, 50 feet, you die. these 2 white flowers were only 14 and 17.
Sadie Riggs was 15 when she commited suicide due to bullying on Monday, June 19th, 2017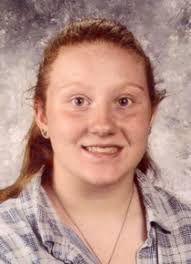 _________________
If you only knew the POWER of the Daubert side

redpill




Posts

: 1339


Join date

: 2012-12-08



Page 9 of 9 •

1, 2, 3, 4, 5, 6, 7, 8, 9
---
Permissions in this forum:
You
cannot
reply to topics in this forum