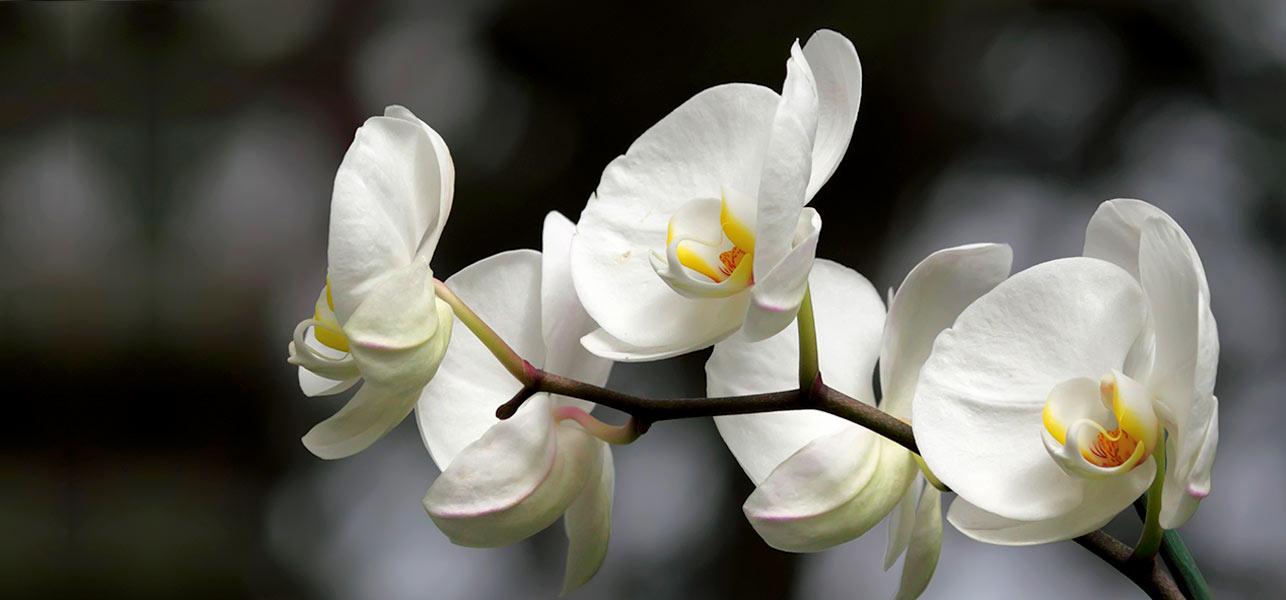 "and hate leads to suffering"
Destiny Gleason, 14, hanged herself in her bedroom in Warrenton, Missouri, on April 20, 2016
She just wanted everybody to like her': Parents of 14-year-old girl who committed suicide say their daughter was relentlessly bullied at school

   Destiny Gleason, 14, hanged herself in her bedroom in Warrenton, Missouri, on April 20
   The teen's parents claim she was bullied at Black Hawk Middle School in the months leading up to her death
   They say the school was aware of the bullying  but took little action
   Destiny was involved in a fight at school on April 19 that ended with her being taken away in handcuffs and charged with assault
   After the fight, Destiny found what her mom says were 'mean' Facebook posts about herself, and shortly thereafter, she committed suicide
Parents of a 14-year-old girl in Missouri who committed suicide last week claim that their daughter was relentlessly bullied at school in the months leading up to her death.  

Destiny Gleason hanged herself from a pull-up bar in her bedroom on April 20, a day after being involved in a fight at Black Hawk Middle School in Warrenton that ended with the teen being led away in handcuffs and charged with assault.

The teen's family moved to Warrenton last summer, and when she entered Black Hawk Middle School, the bullying began, Destiny's parents said.

Read more:
http://www.dailymail.co.uk/news/article-3561537/Parents-14-year-old-girl-committed-suicide-say-daughter-relentlessly-bullied-school.html#ixzz4EAHlmr9s
Reagan Carter was 12 7th grade when she committed suicide on Dec. 18, 2014. Her mother states she was bullied by other girls.
Suicide by cough syrup overdose.
Reagan Carter had her own youtube channel (!)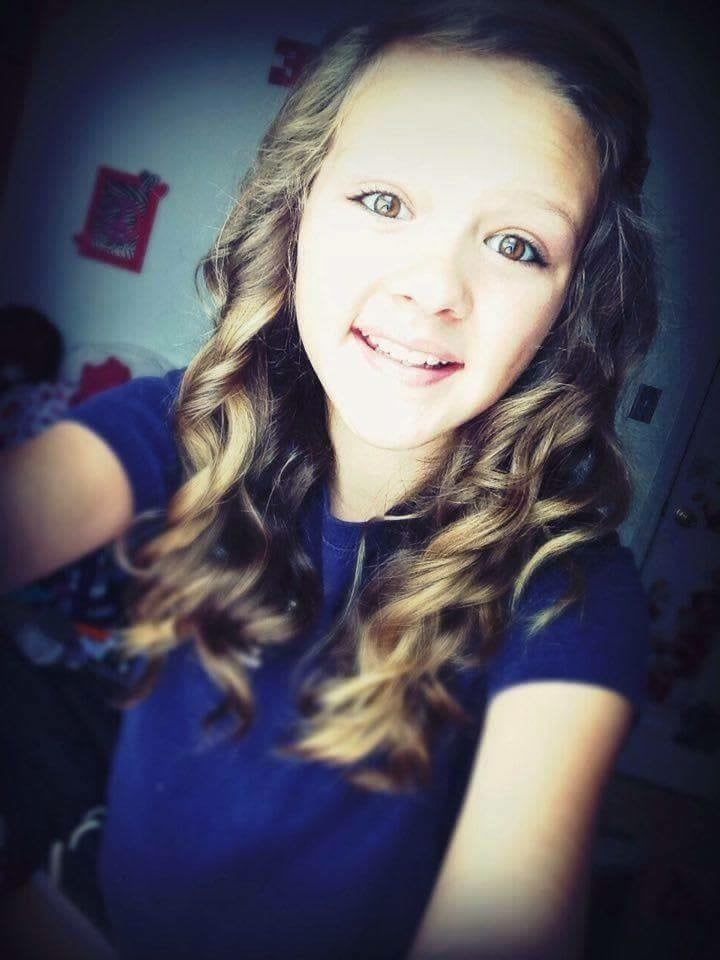 http://www.wdrb.com/story/30787910/family-blames-school-for-7th-graders-death

wrote:

BARDSTOWN, Ky. (WDRB) -- Reagan Carter was only 12-years-old when she overdosed on cough medicine. Her mother, Melanie Hack told WDRB it happened after months of bullying that the school did little to stop.

So now Hack is suing Bardstown City Schools for negligence.

What's her proof? The district's own policy book.

"She was such an amazing person and I know she would have done great and amazing things."

Hack was overcome with grief as she remembered her daughter Reagan as she'd been most of her life – happy, outgoing and full of life.

That is until the seventh grader started going to Bardstown Middle School, Hack said.

"This one little click of girls started being mean to her because of this one boy that one of the little girls liked, liked Reagan."

Melanie told WDRB by phone today the girls were relentless, called her daughter names and tormented the 12-year-old for months on social media and at school. But when they reported the abuse to school administrators Hack said the solution was ineffective.

"They would do peer mediation...they would bring girls into the room to talk about it," she explained.

But the torment continued, pushing Reagan to the edge after an incident at a school sporting event. On Dec. 18, 2014 Reagan came home, went into her room and drank nearly half a bottle of cough medicine.

"I said Reagan why would you do this?" Hack cried as she explained. "She said 'I'm tired of everybody hating me' and those were her last words."

Hack filed a lawsuit against the district, the superintendent and school administrators last week, claiming they were negligent and failed to "comply with policies and procedures set forth by the Bardstown Board of Education and Bardstown City Schools."

But not for the money, she said.

"Our goal is to honor Reagan's memory and make sure no other child has to go through this," Hack said. "I will not let Reagan be a statistic, I will not let her be forgotten."

We called Bardstown City Schools, but they tell us it's district policy not to comment on pending litigation. As far as the girls involved, we understand they could face charges for making terroristic threats and harassment through electronic means
this is girl on girl bullying at a public school. perhaps Reagan would be better off home-schooled?

bullying is quite possibly the most common reason for suicide
bullying is fun for some obviously.
Jessica Cleland 1996-2014 was 18 when she also committed suicide due to bullying, specifically cyber bullying from her former best friends, male friends.
bullying is a favorite pastime. for some, bullying is an enjoyable fun experience. the dark side is perhaps stronger after all
Last edited by redpill on Mon Jun 05, 2017 11:58 pm; edited 1 time in total

_________________
If you only knew the POWER of the Daubert side

redpill




Posts

: 2346


Join date

: 2012-12-08



Morgan Musson 13
uk news wrote:
A 13-YEAR-OLD girl died from a suspected drug overdose after being bullied because she was 6ft tall, her parents said yesterday (this is from November of 2001)

Police are investigating allegations that Morgan Musson took her own life after being subjected to threats by a gang of seven girls who attended her former school, Ellis Guilford comprehensive in Nottingham.

Her body was discovered when her mother, Debra Savage, 35, tried to rouse her for school at 6am. Morgan had swallowed 40 painkillers.

Mrs Savage said she blamed bullies for "my beautiful daughter's death".

Mrs Savage said: "She was called names and threatened with violence because of her size. Even though she was 6ft tall, she was sensitive and quiet. The bullies knew this and preyed on her."

The family claim that Ellis Guilford refused to suspend the alleged bullies.

But the school did offer to chaperone Morgan, gave her one-to-one tuition and allowed her to leave lessons early to avoid her tormentors.

Mrs Savage said: "We asked and asked teachers to take effective action to deal with the bullying.

"Why in God's name did they not expel those girls? If they had, I might still have my daughter."

Measures for dealing with bullies at Ellis Guilford School have been praised by education inspectors.

Peter Plummer, the headteacher, said: "We have a comprehensive anti-bullying policy which has been commended by Ofsted inspectors.

Any allegations or concerns regarding bullying were followed up according to the procedures set out in this policy."

In June Morgan was taken out of the school and transferred to another where she was said to be getting on well. But the bullying continued because the gang lived near her house.

The day before Morgan's death, on Wednesday last week, she had an argument with her best friend, who apparently did not want to be her "pal" anymore.

Her family claimed that the bullying had left her vulnerable and the loss of her best friend proved the last straw.

Dr Nigel Chapman, the coroner for Nottingham, said: "Police are investigating claims of bullying in relation to Morgan's death."
bullies want to bully. it is a fun enjoyable pastime to bully. basically if there is some kid they can focus on their bullying they'll bully. so being different in any way can be a cause for bullying. here it was she was very tall for her age, 6ft at 13. so that is enough for the bullies to bully.
bullying is of the dark side.

_________________
If you only knew the POWER of the Daubert side

redpill




Posts

: 2346


Join date

: 2012-12-08



Britney Mazzoncini, 16
thesun wrote:


'WORDS HURT AND PEOPLE NEED TO REALISE BEFORE IT'S TOO LATE' Girl found dead after being 'bullied on social media' posted haunting Facebook status weeks earlier

Glasgow teenager Britney Mazzoncini, 16, said she was 'sick of being slagged off by fake friends'
By Mark Hodge
9th July 2016, 10:09 am

A teenager girl has been found dead after being bullied by "fake friends" on Facebook.

Tragic Britney Mazzoncini, 16, was rushed to hospital in Glasgow on Thursday morning but medics were unable to save her.

The teen, who wanted to be a police officer, complained about being bullied on social media in the days leading up to her death.

According to the Daily Record, Britney was tormented by online insults and stopped using Facebook days before she died.

On Friday July 1, less than week before she was found dead,  the teenager posted a message saying she was 'sick of being slagged off' online.

The post read: "Starting to get sick of wee lassies calling me a riddy and this and that.

girlfriend
TEEN GIRLS ASSAULT SHAME Footage shows schoolgirls boot boy, 14, in the head after he stepped into protect autistic pal
'he's a big bully' Big Brother's Ryan Ruckledge left mum-of-two afraid to leave her home
Funny fail: Labour MP branded a 'humourless bully' after ratting on student for hoax cardboard Corbyn talk
GIRL ATTACK Shocking footage of female bully battering 13-year-old girl to the ground at the funfair
Wrong gear BBC urged to investigate bullying claims against Top Gear host Chris Evans "as a matter of urgency" by MP
"He's out of control" Chris Evans' former sidekick claims Top Gear host is a bully who terrorises junior staff
INSTANT KARMA Watch brutal moment bully is knocked down by boy half his size he was 'trying to humiliate'
'I'M GOING TO F***ING KILL THEM' Mum's furious Facebook rant after posting video of her son being beaten up in school

"As I've said, if you have a problem with me then delete me and if you're being cheeky then you will just be blocked.

"Really cannot be bothered with all the petty arguing. Just grow up man seriously and to all my fake pals commenting slagging me as well F*** YOU."

The next day she posted: "Not gonna be using this Facebook for a few days – if you need me Snapchat me or mail my other account thank you."

Last month, Britney posted this haunting cry for help: "Words do hurt people and people need to start to realise that before it's too late."

Britney posted complaints about online bullies on Facebook

Agnes said the family did not know who was behind the bullying, adding:  "We don't know. We do not have a clue. The police are investigating just now.

"We've not heard back from them so we're just waiting. She was such a good girl, she was loved by all."

Police have confirmed her death is not being treated as suspicious.

Alison Mitchell, head teacher at Rosshall Academy, where Britney was a pupil, said: "Our thoughts are with her family."

Family friends flooded Facebook with tributes to the tragic teen and stern words for her tormentors.

One wrote: "RIP. Bullies are nothing but low life scum, rest easy."

Another said: "Scum making someone feel so low they would take their own life.

"Such a beautiful girl didn't deserve any of this."

she was just 16. social media has a risk of online bullies.

_________________
If you only knew the POWER of the Daubert side

redpill




Posts

: 2346


Join date

: 2012-12-08




---
Permissions in this forum:
You
cannot
reply to topics in this forum