in the news 13 yo Daniel Fitzpatrick
committed suicide due to years of bullying at school via hanging in the attic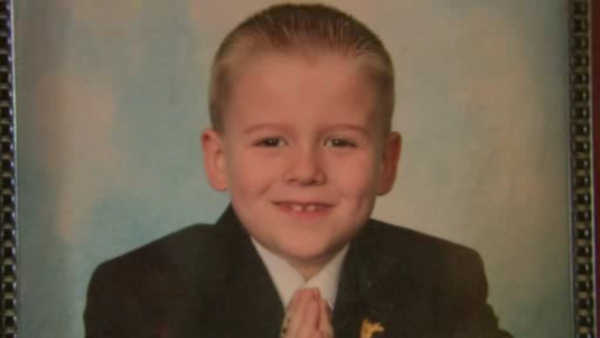 he left behind a suicide note
basic case facts
NEWS
Family says boy, 13, committed suicide after years of bullying
Staten Island family torn over teen's suicide; say he was bullied in school
EMBED >More News Videos
abcnews wrote:
AJ Ross has the story.
By A.J. Ross
Monday, August 15, 2016 04:50PM
NEW YORK --
In just two weeks, Daniel Fitzpatrick would have been celebrating his 14th birthday. He was set to begin a new school in the fall, and was enjoying a new football team.

On Thursday, Daniel's life came to a tragic end when his sister discovered him hanging by a belt in the family's Staten Island attic. Police later discovered a note where Daniel had written three haunting words: "I give up."

"I miss my son so much. It breaks my heart that it had to come down to this, because he was such a good person," said Daniel's mother, Maureen Fitzpatrick. "I'm never going to hug my son again. I don't want to bury my son."

Daniel's heartbroken parents say their son gave up after years of being bullied at Holy Angels Catholic Academy in Bay Ridge. In fact, Daniel drafted a letter in July spelling out the unrelenting torture he says he received from classmates and teachers who didn't listen to his cries for help.

"He had so much disappointment in his life with the way these kids treated him, and the way the school treated him," said Daniel's father.

Carolyn Erstad, a spokesperson for the Diocese of Brooklyn, says school administrators never turned a blind eye or a deaf ear to Daniel's complaints, and repeatedly provided counseling and support.

Each of his classmates were interviewed about bullying, and NYPD officers visited both the 7th and 8th grades last year.

"They loved Danny. They cared about this young boy, and they sincerely believe that they did everything in their power to help him," Erstad said.

Now Daniel's family is planning a funeral instead of a birthday, and they vow his untimely death will not be in vain. They hope to start a benefit in Daniel's name to raise money and awareness about bullying and teen suicide.

A wake was planned for Monday at Harmon Funeral Home in West Brighton, and a funeral mass was scheduled to be held at 11 a.m. Wednesday in Scared Heart R.C. Church in West Brighton.


so this happened at a catholic school, not a public school.

in my experience catholic schools don't do a good job installing religious piety in the students. most students, it seems, aren't religious catholics at all.
You know who you are': Father of a boy, 13, who took his own life singles out the parents of the bullies who mercilessly harassed his son at school - adding he 'hopes they suffer'

   New York teen who took his own life wrote a heartbreaking final letter

   Daniel Fitzpatrick, 13, hanged himself in his family' Staten Island home

   The 13-year-old wrote about how he was relentlessly bullied at school

   He was a sixth grade student at Holy Angels Catholic Academy  

   Daniel was upset at his teachers for 'doing nothing' to stop the bullying

   His father posted an emotional video attacking the bullies parents

   'Parents of those boys, you know who you are... the world knows,' he said

The father of the New York teenager who took his own life after being mercilessly bullied at school has slammed the parents of the students who tormented his son.

Daniel Fitzpatrick, 13, hanged himself in his family's attic in Staten Island, where he was found by one of his older sisters about 5:30pm on Thursday.

His father, also named Daniel, posted an emotional 18-minute video on Facebook on Saturday as he struggled to cope with his son's death.

Daniel Fitzpatrick (pictured), 13, hanged himself in his family's attic in Staten Island, where he was found by one of his older sisters about 5:30pm on Thursday

'I hope the memory of what you did to my son is burned in your memory for the rest of your life and you suffer as much as he has suffered under your bulls**t,' Mr Fitzpatrick said in the video.

'I have no words to describe the pain I am feeling right now. The parents of those boys, you know who you are, your boys know who you are, I know who you are – now the world knows what kind of people you are and what you will be.

'To the parents of the boys who tormented my son, all I have to say is I hope you never have to feel what my family is going through right now.

'You get to hold your children every night and day for the rest of your lives, I don't get that anymore. Your little monsters took that from me, and my wife, and his sisters.'

In the emotional video, the heartbroken father also held up a picture of his son.

'I don't know what else to say, I miss my son. All I want is to hear him say "good morning dad" one more time, that way I can tell him "good morning, I love you",' he said.

'I used to ask him "who loves you", he would always reply "you do" – that was our thing.'

It comes after Daniel wrote in a note, which was shared by a family friend on Facebook, how his treatment at Holy Angels Catholic Academy left him feeling utterly helpless.

'At first it was good. Lots of friends, good grades and a great life, but I moved and went back and it was different,' Daniel wrote.

'My old friends changed, they didn't talk to me, they didn't even like me.'

The 13-year-old then wrote about a fight he had with a student and former friend, which led to the other pupil being punished. His former friend blamed him for getting in trouble, something that only worsened the bullying.

Holy Angels Catholic Academy's principal, Rosemary McGoldrick, could not be reached for comment

Holy Angels Catholic Academy's principal, Rosemary McGoldrick, could not be reached for comment.

The Brooklyn/Queens Diocese said it is 'reexamining' its policies around bullying in the wake of Daniel's death.

Danny said that he was afraid of his teachers. He felt like the whole school knew what was going on and was laughing behind his back. They humiliated him,' she told the NYDN.

'My son shouldn't have to die to be heard. There's something wrong with the adults in authority positions when kids can't go to them for help.

'No parent is supposed to bury their child.'

His parents also told the newspaper one of the teachers at the school called Daniel 'lazy' in front of other students.

His sister, Kristen, said the teacher in question often made a deliberate effort to embarrass pupils - and would even publicly display low test scores to shame those who did not perform as well as others.

'The principal, teachers, and staff of Holy Angels Catholic Academy are heartbroken over the loss of Danny Fitzpatrick,' a spokeswoman told the newspaper.

'We take the issue of bullying very seriously and address every incident that is brought to our attention.'

Read more:

http://www.dailymail.co.uk/news/article-3738783/New-York-boy-killed-bullied-writes-final-letter.html#ixzz4HSrDZoDD
i'm not a fan of roman catholicism. i think mormonism does a much better job in producing nice christians and roman catholicism is the worst by far. i do wonder what its like to grow up mormon or go to school with mormons, since it seems mormons are nicer than most other christian groups and far superior to roman catholics, whom i despise. not that i think mormonism is true.
i went to both a private and a public school and i saw a lot of bullying. i'd say perhaps one third of students are psycopaths for bullying. they don't kill, but they enjoy bullying.
i think that bullying is a good reason for both home schooling and home-schooling cooperatives.
its a shame that due to antidiscrimination type laws, there can't be schools that are highly selective, and select students based on good behavior.  imagine a school that is selective, and part of the selection is that the applicants must be nice and must agree to a code of conduct in which they will not engage in bullying. problem of course is if one group of ethnic students, not mentioning any names, has disproportionate behavior problems, those students thus discriminated can sue and earn mega bucks. but imagine for a second, a school that can be selective. any student that has any issue with drugs, gangs, bullying, disrespectful of teachers education learning can be permanently removed. so the only students at this school are clean, drug free, smoking free, interested in learning, respectful of teachers and other students, nonpolitical, cooperative and nonbullying. that would be a pretty good learning environment. problem of course is if certain race or ethnic groups were disproportionately have behavior problems or drug problems or gang problems, they would be disproportionately excluded. at least in the US. i doubt this is an issue for say japan or korea or india.
i think these students parents and families should pass laws regarding student bill of rights.
students have rights. one right students should have is they should not have to tolerate bullying from other students. not sure though what schools can do about it.
this is going to sound contradictory but one "loophole" to antidiscrimination laws is religion. the first amendment guarantees the right to practice religious freedom independent of government oversight.
now the ACLU and other secular civil rights organizations are demanding an end to what they call special religious privileges. currently religious schools can discriminate and fire teachers and staff for violating their religious beliefs on abortion, homosexuality, and other issues.
this is what the first amendment says
The amendment as adopted in 1791 reads as follows:
   Congress shall make no law respecting an establishment of religion, or prohibiting the free exercise thereof; or abridging the freedom of speech, or of the press; or the right of the people peaceably to assemble, and to petition the Government for a redress of grievances
this what aclu and secular organizaations say
uk secular wrote:
Many faith schools are granted exemptions from equality laws which are meant to ensure that schools cannot discriminate against pupils because of their religion or belief. When voluntary aided faith schools and religious academies are oversubscribed, they are permitted to use religious criteria to give priority in admissions to children, or children of parents, who practice a particular religion.

Such policies disadvantage local children whose parents are non-religious or of the 'wrong' religion. Many parents find that because of their lack of religious belief, they are unable to send their children to their local state school, which is often the most appropriate school for their needs.

With the long term decline in Christian observance in the UK forecast to continue, the special privileges granted to religious organisations in selecting teachers on religious grounds become more unreasonable and unsustainable.

aclu wrote:
End the Use of Religion to Discriminate

With increasing frequency, we are seeing individuals and institutions claiming a right to discriminate – by refusing to provide services to women and LGBT people – based on religious objections. The discrimination takes many forms, including:

   Religiously affiliated schools firing women because they became pregnant while not married;
   Business owners refusing to provide insurance coverage for contraception for their employees;
   Graduate students, training to be social workers, refusing to counsel gay people;
   Pharmacies turning away women seeking to fill birth control prescriptions;
   Bridal salons, photo studios, and reception halls closing their doors to same-sex couples planning their weddings.

While the situations may differ, one thing remains the same: religion is being used as an excuse to discriminate against and harm others.

Instances of institutions and individuals claiming a right to discriminate in the name of religion aren't new. In the 1960s, we saw institutions object to laws requiring integration in restaurants because of sincerely held beliefs that God wanted the races to be separate. We saw religiously affiliated universities refuse to admit students who engaged in interracial dating. In those cases, we recognized that requiring integration was not about violating religious liberty; it was about ensuring fairness. It is no different today.

Religious freedom in America means that we all have a right to our religious beliefs, but this does not give us the right to use our religion to discriminate against and impose those beliefs on others who do not share them.

Through litigation, advocacy and public education, the ACLU works to defend religious liberty and to ensure that no one is either discriminated against nor denied services because of someone else's religious beliefs.
apparently when the first amendment says   " Congress shall make no law respecting an establishment of religion, or prohibiting the free exercise thereof; or abridging the freedom of speech, or of the press; or the right of the people peaceably to assemble, and to petition the Government for a redress of grievances"
it means for the ACLU that the ACLU can force religious institutions to act against the first amendment of prohibiting the free exercise thereof"
even though I do not believe in Christianity, the founding principles of this country is freedom of religion and freedom of association. so forcing a religous school to violate their religious beliefs regarding homosexuality and abortion and birth control sounds something Stalin and fascists would be proud of.
anyway imagine a mormon private school, obviously they will discriminate against teachers staff who violate mormon religous beliefs and fire teachers who are openly homosexual or have or promote abortions. the ACLU and secular agencies are opposed to this, because the first amendment doesn't mean anything for them. but imagine a mormon private school also can remove any and every student who is not a devout mormon. the only students of mormon school must have parents and families who are mormon and good standing with the mormon church, share mormon beliefs.
the loophole is that such a school would be mostly white as mormon christians are mostly white, and any student who is a bully, does drugs, promotes radical politics, is disrespectful to teachers, smokes, drinks, is expelled. only good mormon students who don't do drugs, who don't fight, who don't bully, who are respectful of teachers parents and other students are allowed to remain.
if you're not a mormon and you don't like this, don't join. don't send your children to such a school.
that is freedom.
imagine a mormon school with mormons like this one
19 year old  Brooke Carol Wilberger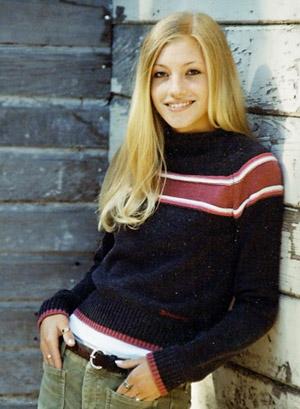 and this one
16 year old Erica Montague
Marlise Saige Hamblin
this is  Erica Leone Montague  obituary

2000–2016

Our beautiful, smart, fun-loving daughter, sister, granddaughter, niece, cousin and friend to all, Erica Leone Montague was welcomed into heaven after an automobile accident took her from us on May 7th, 2016.

Erica was born five-weeks early, on April 18, 2000, to Brad C. & Jennifer (Jenny) Montague, in Payson, Utah.

Erica was able to do so much in the short time she was here on earth; it would take most of us our entire life to do what she did. Erica loved life and lived it to it's fullest. She had this special spirit that was felt by everyone who knew her. From the start she had her dad wrapped around her finger. She was definitely a daddy's girl.

Erica enjoyed sports, watching TV, movies, going to plays, reading books, vacations, camping at Scofield with the Johnson's, listening to music, singing in the shower, riding in the car, eating out, hunting, hanging out with friends, and helping others. Erica loved to be involved and do almost everything but clean her room. She wanted to try everything. As a child she was involved in dance from the age of three to thirteen with Cindy, Carly and Cassie Buys; she tried playing soccer in Kindergarten but thought twirling around with her arms spread wide was more fun. She also tried and was involved in volleyball, basketball, track, and cross country but in her heart she wanted to play and loved softball; in part because of the examples set by her cousins McKell, Shelby & Payton.

Erica played the piano, the accordian, and sang in the choir. Erica had just turned 16 and was a sophomore at Salem Hills High School. She was involved in the choir and had just made the Serendipity Choir for next year. She was on the Salem Hills High School Softball team, which she loved. She looked forward to pancake Fridays with Ms. Jill and the gang, learning how to drive a stick shift so she could drive "little blue" around, and was excited to be going on her first school dance.

Erica is an active member of The Church of Jesus Christ of Latter-day Saints. In her short life she served as the Beehive President, Miamaid President and had just been called as the Laurel President. She enjoyed going to the temple and doing baptisms for the dead.

Erica is survived by her loving parents, her little/best sister Marissa, her Grandma Janice Patten of Payson; her Grandpa Duayne "Dode" Montague of Salem; special friends Caitlin and Shae; as well as several aunts, uncles, cousins and friends (too numerous to mention). Erica was welcomed into heaven by her Grandpa Duane Patten, her grandma Leone "Bluey" Montague, her neighbor she affectionately called "Grandma Gwenie" and several others that were waiting to greet her and give her hugs.
and Brooke Willberger

SMOKING HABITS: Non-smoker.

DRINKING HABITS: Non-drinker & did not party. She is a devout Mormon who does not drink, smoke, or party.

FAVORITE FOODS: Brooke loves pizza, string cheese, & the cold cut combo sandwich from Subway.

OTHER HABITS: Brooke is a deeply religious girl, is an honor student, an athlete, and well-liked by friends and neighbors. She is also described as very responsible & very reliable and just a wonderful person.

EMPLOYMENT: Brooke spent her freshmen year at BYU, living in the Deseret Tower dorms. She worked at a student cafeteria where co-workers describe her as very trustworthy.

imagine a school full of students like that.
regarding atheists secular activists ACLU and my own personal experience attending an atheist, secular nonreligious public school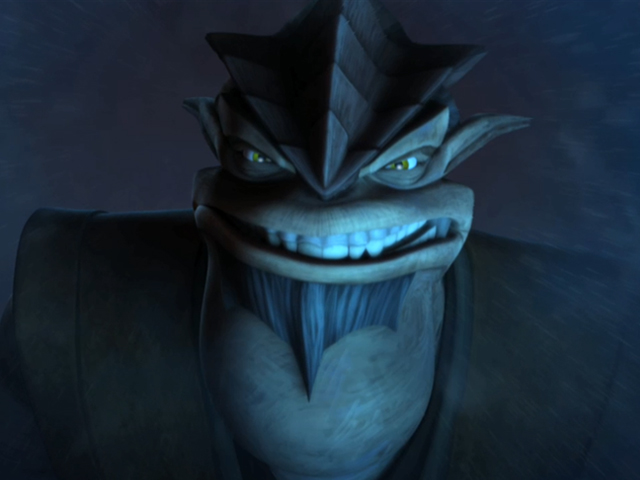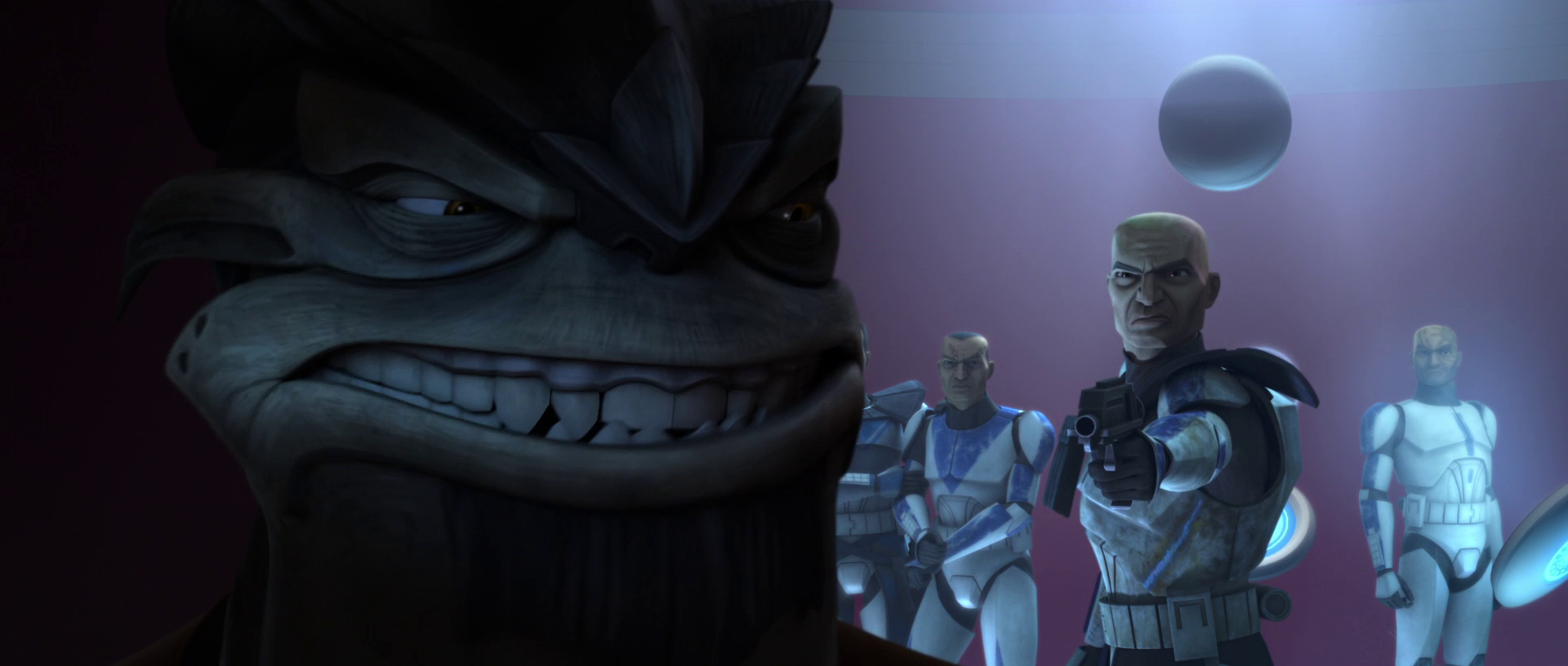 my thoughts?
an atheist activist? HAHAHAHA!
I am no longer naive enough to be an atheist activist. There's a new power rising. I have foreseen it. Western civilization will lose this war. And will be ripped apart from the inside. I serve no one's side. Only my own. And soon, my new master.
my view is mormon schools and mormon churches are for good mormons who are in good standing with the mormon church. mormons for the mormons. if you're not a mormon, why are you complaining that these mormons have set up their own school system. the advantage of course is that only mormons in good standing, i.e no bullying, no behavior problems, no drugs, gangs, violence, disrespect to teacher and learning, may remain. compared to my experience attending an atheist nonreligious secular public school, this is paradise of a learning environment.
the dark side truth is discrimination is the only way to create a good learning environment.
the ivy league harvard yale princeton stanford dartmouth cornell, medical schools top law schools, all discriminate. only serious students may attend these institutions of higher learning.
why can't primary schools, esp private religious schools also discriminate?
you have to be selective about who is there. and i'm a nonbeliever myself.
if you're a homosexual abortionist atheists, why do you want to attend a mormon school?
do atheists have problems with jews forming jew school and imposing kosher on the students and staff?
this is what the ACLU claims regarding religious schools and institutions

Religious freedom in America means that we all have a right to our religious beliefs, but this does not give us the right to use our religion to discriminate against and impose those beliefs on others who do not share them.
this is what the first amendment actually says

Congress shall make no law respecting an establishment of religion, or prohibiting the free exercise thereof

or the right of the people peaceably to assemble
forcing religious institutions to act against their sincerely held religious beliefs in the name of anti-discrimination is both a violation of " prohibiting the free exercise thereof" and "peaceful assembly".  
aclu is just making up bullshit. where in the first amendment does it say " this does not give us the right to use our religion to discriminate against and impose those beliefs on others who do not share them" specifically on the issue of religious schools and institutions?
personally i'd rather attend a mormon school, provided that each and every student there is a serious student, who comes from a good clean family drug free alcohol free with honest jobs, agrees to a moral religious code of no drugs, no bullying, no classroom disruptions or disrepsectfulness. the only way such a school could work and create such a learning environment is yes to discriminate. throw out students who are disruptive or have issues or problems.
i figure the USA and Western Civ will collapse in another 50 years so this discussion is moot.  


_________________
If you only knew the POWER of the Daubert side

redpill




Posts

: 2456


Join date

: 2012-12-08




---
Permissions in this forum:
You
cannot
reply to topics in this forum