" />
this is Kathryn Stascavage, 27 a med student, orthopedics
here's what happened

Mount Sinai Medical Student Died In Apparent Suicide Jump
by Emma Whitford in News on Aug 19, 2016 11:10 am

The body of a 27-year-old medical student was discovered on the sidewalk beneath her Mount Sinai dorm room in East Harlem early Wednesday morning in an apparent suicide, according to the NYPD.

Kathryn Stascavage, who grew up in Brookfield, Connecticut, had plans to pursue orthopedics research, according to her biography in a 2011 Greenwich Hospital newsletter. "I feel prepared for medical school and am quite confident in my career choice," she said at the time. Stascavage studied Biomedical Engineering at Stevens Institute of Technology in Hoboken undergrad, where she also played Varsity soccer.

Police received a call about a body on the sidewalk outside the James B. Aaron Residence Hall at 50 East 98th Street at 5:20 a.m. on Wednesday. A spokesman for the department confirmed Friday that Stascavage had been living on the eighth floor, adding that she likely jumped from the window. The NYPD is reviewing surveillance footage.

"She was happy to be here, she was engaged. I knew her group of friends. She wasn't quiet or detached," one anonymous fellow student told the NY Post. "[But] she was trying extra hard to do well and succeed."

"The entire Mount Sinai community is mourning the loss of one of our own," said Mount Sinai Health System in a statement Friday. "We wish to convey our heartfelt condolences to the student's family and ask that you keep them in your thoughts in the days ahead."

If someone you know exhibits warning signs of suicide: do not leave the person alone; remove any firearms, alcohol, drugs or sharp objects that could be used in a suicide attempt; and call the U.S. National Suicide Prevention Lifeline at 800-273-TALK (8255) or take the person to an emergency room or seek help from a medical or mental health professional.
she played varsity soccer and was a med student with hopes of wanting to be an orthopedic surgeon.
sounds like she has a lot going for her.
of all the ways she died she chose suicide by jumping  

wtf  .
as a med student/resident she had access to drugs that could cause a less painful way to die, i think.
jumping sounds like a painful way to die.
i wonder if she has the ska2 suicide variant
i wonder why a seemingly attractive future orthopedic surgeon, female, what was going on in her mind when she just opened her window and jumped and fell to her death.
i wonder if she reads my posts



it's currently classified as a suicide, since she opened the window and jumped, not accidentally fell. presumably the academic pressures of being in medical school, of being a medical student, residency, was too much so she decided to end it all. her family in her obituary accepts that this was suicide, not murder or accident.
i wonder is she is the reincarnation of someone i know.
safety lesson - falling 8 floors is high enough to kill u.
Kathryn Stascavage

Obituary

Stascavage, Kathryn

Kathryn Stascavage, age 27, who lived at 50 East 98th Street, New York, New York, died outside her home in the early morning hours of August 17th, 2016.

Kathryn was born on July 1st, 1989, and raised in Sherman, Connecticut. She attended Immaculate High School in Danbury before graduating from Stevens Institute of Technology with a major in Biomedical Engineering. Kathryn was about to begin her fourth year of medical school at Mount Sinai.

An avid soccer and hockey player, Kathryn had a huge heart, warm smile, and an amazing laugh. She loved to travel, spend time at the beach, and help anyone that was in need. She was deeply loved, and will be sorely missed.

She is survived by her father, Paul Stascavage, her mother, Peggy Sternhardt, her three brothers Bryan, Brendan, and Blake, and her two sisters, Kristin and Kaitlyn.

Services for Kathryn are as follows:

Wake: Friday 5-8 p.m. Lillis Funeral Home. 58 Bridge Street, New Milford, CT.

Church Service: Saturday 10 a.m. St Marguerite Bourgeoys Church. 138 Candlewood Lake Road, Brookfield, CT.

Lunch: Saturday 12 p.m. The Club at River Oaks. 2 Evans Hill Road, Sherman, CT.

All friend and family are welcome.

In lieu of flowers, the family would prefer contributions be made to American Foundation for Suicide Prevention (https://afsp.org/) - See more at:

http://www.legacy.com/obituaries/newstimes/obituary.aspx?page=lifestory&pid=181165455#sthash.ftfTXIJ2.dpuf
so she played sports and she was smart enough to get into med school, when she decided to end it.
med doctors, esp orthopedic surgeons tend to be very rich.
why not just leave med school and perhaps do something else?

a 27 year old woman - future medical doctor -  commit suicide by jumping in 2016
i am having deja vu here
holly glynn, Rebecca Wasserstrum 28, Rebecca Kim, 18 Faigy mayer, probably more.
Helena Markey, 17
http://www.mirror.co.uk/news/uk-news/level-student-fell-death-minutes-7309738

wrote:

A-level student fell to her death minutes after meeting with teachers to discuss exam stress

15:58, 4 Feb 2016

Helena Markey, 17 became "upset" when discussing her exam options with staff at de Ferrers Academy in Burton-on-Trent, Staffordshire

An A-level student jumped to her death from a flyover just minutes after a meeting with teachers over her exam stress.

Helena Markey, 17 became "upset" when discussing her exam options with staff at de Ferrers Academy in Burton-on-Trent, Staffordshire.

The teenager walked from the school and onto a bridge over the A38, where she threw herself into the path of an HGV.

An inquest into her death heard Miss Markey had become stressed regarding her educational options before meeting with teachers in September last year.

Senior vice-principal Alison Bickle told the hearing at Burton Town Hall: "We focused on grades that she had received. She talked about dropping English but she had done better in that but wanted to drop it.

"We spoke about her long-term aspirations of going to university and that she had a change of thought of where she wanted to go to because of her grades.

"She became upset when we talked about university and what she wanted to study."

When asked to describe how upset the teenager had become, Mrs Bickle replied: "Helena was upset with her own exam performance and we talked about that.

"She was crying but was not hysterical. She calmed down and we spoke about her passion for theatre and what was the best course of action.

"I told her to go home to talk to mum and dad and come back the following day to let me know her decision."

Miss Markey headed to the footbridge and fell onto the cab of an HGV at around 12.30pm on September 10.

The inquest heard how the driver, Paul Beaton, initially thought "yobs had thrown something".

Upset: Helena jumped from the bridge shortly after a meeting de Ferrers Academy in Burton-on-Trent

It was ruled that Miss Markey died from multiple injuries and she was pronounced dead at the University Hospital Coventry.

Staffordshire South Assistant Coroner Margaret Jones: "What happened was a series of tragic events. Helena committed suicide while under stress relating to school work."

Devastated parents Glen and Sharron Markey paid tribute to their daughter and spoke of their "emptiness" following her death.

"No words could ever describe the hurt and emptiness we feel right now. Helena was a beautiful, much-loved daughter and was held precious in many, many people's hearts.

"She was a bright, bubbly young girl with a beautiful smile.

"A million questions later, there are no answers, just total disbelief."

For emotional support contact Samaritans on 08457 909090 or click here .
so suicide by jumping off bridge over looking a road, and was either by luck or timing, hit by a vehicle.
apparently academics was the trigger here.
her obituary

In loving memory of Helena Markey who sadly passed away on 10th September 2015, aged 17 years. Precious and most beautiful Daughter to Glen and Sharron and much loved by all her Family and Friends.

'Her wonderful smile will be remembered for ever'

If you are unable to attend the service, please feel
Helena Markey (17 May 1998 - 10 Sep 2015)

when will i have another deja vu moment?  


Last edited by redpill on Wed Sep 26, 2018 8:26 pm; edited 2 times in total

_________________
If you only knew the POWER of the Daubert side

redpill




Posts

: 3688


Join date

: 2012-12-08



Harpreet Kaur Hallaith
mirror wrote:

A talented student jumped to her death at a local beauty spot after receiving her A-Level results because she hadn't got into her first choice university .

Harpreet Kaur Hallaith attended the prestigious Wolverhampton Girls' High School, but had started to get "stressed" about her exams earlier this year, an inquest heard.

The "high-achieving" grammar school teen needed two A* grades and one A in her A-Levels in order to get a place studying Russian and History at Durham University.

But she was left disappointed after finding out she had achieved one A and two Bs in Russian, Latin and History on results day on August 18.

The youngster then left her family home in Wightwick, Wolverhampton, West Mids., a couple of hours later at around 2.30pm to go for a walk.

Her worried parents Tersem, 48, and Avtar Hallaith, 50, reported her missing when she didn't return hours later.

Police found some of Harpreet's possessions 11 miles away at the top of a beauty spot called High Rock in Bridgnorth, Shrops along with a suicide note.

Her lifeless body was then discovered at the bottom of the cliff face at 10.10am the next morning on August 19.

At the inquest on November 22, Harpreet had been informed by email that her grades were good enough to get into her second choice of Edinburgh University.

Coroners officer Michael Homden read a statement from her mum who said the teen was "understandably disappointed" by her A-Level results.

In the statement, social worker Tersem added: "Harpreet seemed a bit stressed and low about her coursework and upcoming A-Levels.

"On August 18 it was the day of Harpreet's A-Level results and I took her to the school.

"When she got her results she achieved one A and two Bs. Durham required two A*s and an A.

"Harpreet was understandably disappointed. She received an email from Edinburgh saying she had been accepted for the course.

"Harpreet was upset at the results and we talked about it for a while and she was relieved to have been offered her second choice.

"Harpreet decided to go to her room for a while, we all kept checking on her."

Her mum added that at about 2.30pm Harpreet said she was going out for a walk but she had only been gone about 10 minutes when she returned, saying she had forgotten her phone and also needed some change. About 15 minutes later, she left again.

Tersem added in the statement: "Later I decided to call her on her phone and it went to voicemail.

"As time went on I became more concerned where she was. After a while it started to go straight to voicemail.

"Concerned, I contacted police to report her missing. Some of her belongings had been found in Bridgnorth.

"Upon thinking about it I made the connection that she liked to go to the area. This was a spot she liked to visit to think about things.

"The following day I made my way to Bridgnorth to help with the search.

"A police officer arrived at the car park, he informed me that a body had been found.

"I can't think what Harpreet was thinking that day but I can't think she really i

The inquest, held at Shropshire Coroners Court, was told Harpreet had almost overdosed on paracetamol in February this year.

In her statement, Tersem also said the student liked to go to Bridgnorth and had a "real fondness" for the picturesque town.

She said: "Growing up Harpreet was a happy child. Harpreet loved school and had lots of friends.

"She developed a keen interest in languages as well as history. Harpreet was always very popular.

"One of Harpreet's closest friends from school was Beth who lives in Bridgnorth.

"This is an area we have visited and Harpreet found she had a real fondness for the area.

"On occasion Harpreet would catch the bus from where we live and go visit there."

She added that at the start of 2016 Harpreet seemed to be having some low moods.

She said: "She had gone through all the usual teenage mood swings previously, nothing unusual just the regular things.

"At the end of February one morning Harpreet told me that she had taken too many paracetamol for a headache the previous night.

"As a precaution I took her to Wolverhampton hospital, they said she hadn't taken enough to harm herself and it would work its way through her system."

The inquest heard Harpreet wrote a letter coThe inquest heard Harpreet wrote a letter confirming an "intention to take her life" which was found next to her jacket and phone at the top of High Rock.

Giving evidence, PC David Ziola, from West Mercia Police, said the schoolgirl had "put herself under a lot of pressure"at school.

He added: "Harpreet was a high achieving female who attended Wolverhampton Girls' High School.

"She had recently received her A-Level results.

"Police were called after Jamie Wood and ToPolice were called after Jamie Wood and Tom Vaughan located a black jacket, a mobile phone and a letter on the top of a sandstone cliff called High Rock.

"The letter indicated an intention to potentially take her own life. Searches were ongoing through the evening.

"At 10.10am on October 19 a dog handler located a female body which matched Harpreet's description. Officers could not find a pulse on the body.

"The body was located at the bottom of the cliff face. There were graze marks visible on the limbs.

"At 1.12pm the body was pronounced dead by a doctor.

"Harpreet had put herself under a lot of pressure to get good A-Level results.

"She confirmed to her best friend via text message that she was disappointed by her results."

The inquest heard Harpreet attended Birmingham's Edgbaston High School for Girls, a "highly sought after private school", from the age of five until the end of Year 6.

She then passed the entrance exam to get into Wolverhampton Girls' High School where she studied from Year 7 until her A-Levels.

The teenager lived with her parents, her 15-year-old and 10-year-old siblings, her grandparents, her aunt and uncle and their three children.

Senior Coroner for Shropshire John Ellery recorded a conclusion of suicide and said the medical cause of death was "multiple injuries".

He added: "I have seen the note which Harpreet wrote and left at the top of the rock.

"It does include an intention to take her own life.

"I have to reach a conclusion. To record a verdict of suicide the coroner must be sure of two things.

"First of all the deceased did the act which led to his or her death and that he or she did so with the intention to kill themselves.

"I have to be sure on both beyond a reasonable doubt and I am.

"Harpreet went to the top of High Rock, wrote a note and tragically she killed herself when she impacted with the ground below her.

"In these circumstances I record a conclusion of suicide."

Harpreet's father Avtar and a younger female relative attended the inquest but were too upset to speak afterwards.

http://www.mirror.co.uk/news/uk-news/tragic-schoolgirl-took-life-level-9309698
suicide by jumping, left a suicide note, over academics and academic pressure
didn't get accepted in first university durham, did get accepted to Edinburgh but still jumped
did also have mood issues.
so yeah suicide from academic pressure is a real issue.

_________________
If you only knew the POWER of the Daubert side

redpill




Posts

: 3688


Join date

: 2012-12-08



Lisa Wilks, 17
Schoolgirl tipped for Oxbridge hangs herself days before sitting 15 exams

A GIRL tipped for a place at Oxford or Cambridge hanged herself in her back garden after feeling daunted that she was due to sit 15 exams, an inquest heard.

By Paul Broster

00:01, Thu, Aug 28, 2014

Lisa Wilks, 17, was to sit the exams, including six A-levels, in different subjects and dreamed of becoming a scientist.

But in May, days before the tests, she was found dead by her father Derek, 46, at her family home in Thornton-Cleveleys, Blackpool.

Lisa was at Blackpool Sixth Form College doing chemistry, biology, maths statistics, psychology, religious education and general studies.

She was placed in a class of highly intelligent students tipped for Oxbridge universities and had ambitions of a career in genetic research or as a biology teacher.

Her mother Christine, 55, said after the inquest: "There was a lot of pressure on Lisa and we think it got too much for her."

She said in the weeks before her death, Lisa wanted out of college and vowed to hang herself.

Mrs Wilks, a former librarian, said: "The 15 exams were her biggest worry.

"She didn't want to do it."

Felicity Greeves, principal of Blackpool College, said: "Lisa immediately showed herself to be a gifted and conscientious student. We have an excellent record of providing pastoral support.

"We ask students to let us know if they need support.

"Tragically in Lisa's case, there was no indication she was having any difficulties."

Recording a verdict of suicide, Blackpool coroner Alan Wilson said Lisa had reached a point where she "felt pressured into doing quite a number of A-levels".

http://www.express.co.uk/news/uk/504050/Girl-suicide-exam-stress?_ga=1.234817430.928228519.1462913466
i wonder for UK students whether Oxford or Cambridge  is like Harvard Yale Princeton Stanford
and rest of the Ivy League.
yeah i know how she feels i took dozens of AP exams at the  end of high school calculus physics chemistry biology history literature etc plus SAT and ACT
not too far off the 15 she took, though in my case it was spread over 3 years.
and for top colleges that's just the bare minimum they want to see extra curricular interview and application essay
suicide due to academic pressure is like the whole world revolves on being smart at a huge variety of subjects and AP classes, and if you fail you're life is over.
Lisa Wilks, 17 and Helena Markey, 17 both 17 when they killed themselves over academic pressure
Lisa Wilks, 17 died Nov 1, 2014 (i think)
Helena Markey, 17 died Feb 4, 2016
suicide both academic pressure
desire to do well academically and get into an elite college, and the fear of failure can put some in a dark place

esp teens


_________________
If you only knew the POWER of the Daubert side

redpill




Posts

: 3688


Join date

: 2012-12-08



redpill wrote:

" />

this is Kathryn Stascavage, 27 a med student, orthopedics

so she played sports and she was smart enough to get into med school, when she decided to end it.

med doctors, esp orthopedic surgeons tend to be very rich.

why not just leave med school and perhaps do something else?

 
She's juggling too much. It's multi-tasking at an insane level. Just looking at her workload made my head spin. On top of the insanity of med school, she's living dorm life. Why? That's for undergrads and I got sick of the dorm lifestyle freshman year. This girl's doing it as she goes through med school. To make that situation even more stressful, she's juggling a relationship(fiance) on top of everything else, which goes in opposition of the dorm lifestyle. If she had a drug or drinking problem which is an epidemic now, it complicates things further.
While it may appear she's got everything together, her yin and yang approach to life begs to differ. This girl needed to slam on the brakes. Something had to give. Ditch the relationship, even if only temporarily. Move out of the dorms and into your own apartment. Anything.
This might be a situation similar to  Kaitlyn Elkins. her appearing to have everything going for her
IS
the cry for help. She may have been trying to escape her own thoughts.
She wasn't quiet or detached
Its funny how people think if someone appears happy and outgoing it means that they live the perfect life. It's quite insulting actually, as if only the ugly and outwardly sad can be depressed.

TracyB




Posts

: 226


Join date

: 2017-12-14



now that you mention it, yeah she's still living dorm life as a med student lol.

nice to have meals cooked for you though

_________________
If you only knew the POWER of the Daubert side

redpill




Posts

: 3688


Join date

: 2012-12-08



redpill wrote:now that you mention it, yeah she's still living dorm life as a med student lol.

nice to have meals cooked for you though
I didn't like it at all. There's too many people.
My mom was liberal and gave me a fair amount of independence my last two years of high school so unlike others, I wasn't foaming at the mouth to get away from parents and go crazy with no adult supervision. Those types make up a majority of dorm residents, especially freshman.
You could drown in the immaturity contained in a dorm. Maybe that's part of the appeal. It's basically a high school that you live in. I used to joke back then that seniors in high school should live in dorms to get them ready for college.
Maybe at smaller schools in small cities it is much better. I have my doubts though. You're packed in like sardines and its a bunch of teens pretending they are adults. Thursdays are the worst. Some people may not realize that Thursday is Friday for college students. Friday is just a bonus Friday.
I liked partying as much as the next random college girl, but I had limits and like I said in the other thread, I ran in a small circle of friends. Yeah bonfires are cool but they get ridiculous when there's hundreds of people there, a dozen kegs, bottles of whiskey, drugs, and people screwing all over the place. You eventually decide to call it a night and go back to your dorm, your roommate has the 'do not disturb' sign up and she's fucking her boyfriend. Half the time I'd just go in anyways, lay down, and have to listen to them. I'm no prude but this shit is ridiculous.
I felt really sorry for the shy, soft spoken types. It's like they've walked into a hurricane with no way out. THIS is what college is really all about, the first couple years anyways. If you're not into those things, your life is going to be miserable. Most assimilate into the culture, even the "good girls".
Yeah you get meals but its basically just cafeteria food. A lot of people just eat fast food anyways.
If I ever have children, I will think long and hard on which school I allow them to go to. I do not want my future children doing the things I did much less seeing the things I witnessed. College life is crazy and I cant hardly believe Kathryn spent so many years in a dorm.

TracyB




Posts

: 226


Join date

: 2017-12-14



i think it depends on the details of the dorm since if it also allows for lots of activities like movie nights and stuff like that.

and dorm food is nice.
she apparently was in a dorm as a med student but at one point she was an undergrad maybe she lived in an apartment then. also if the dorm is close to classes thats a huge plus with parking being a bitch

_________________
If you only knew the POWER of the Daubert side

redpill




Posts

: 3688


Join date

: 2012-12-08



The girl in your latest post(Allison Vandal) can be added into the same category as Kaitlyn Elkins and Kathryn Stascavage.
honors student
deeply involved in our arts programs
she received the Youth Holocaust/Genocide Awareness Award
played Golde in the high school production of "Fiddler on the Roof
Vandal wrote, cast and directed an anti-bullying play. She then adapted the play for younger audiences and presented it at the district's elementary schools.
I'm sorry but that is just way too much on the plate of a 15 year old girl, regardless of how interested she is in all those things. Its definitely better than allowing your kid to just sit on their ass playing with their phone all day but parents need to aim for a middle ground.
That girl couldn't breathe.
If she wanted to do all those things to the point its consuming her, this is a sign that something is wrong.
Raritan Township police responded to the high school at about 11:52 a.m. Tuesday for what police called "a student suffering a medical emergency."
Yikes. She even offed herself on school grounds. Looks like right before lunch.
What a tragedy.

TracyB




Posts

: 226


Join date

: 2017-12-14



the news articles though don't see Allison Vandal committed suicide due to academics, only that she did.

in my school there were a lot of academic gunners who were aiming for ivy league like harvard so they say they participated in all kinds of things

_________________
If you only knew the POWER of the Daubert side

redpill




Posts

: 3688


Join date

: 2012-12-08



Alexandra Valoras 17
cbs wrote:
Parents blindsided by daughter's tragic suicide hope her story helps save others
But the full story of Alexandra Valoras' life is more terrifying than familiar. Just weeks after a family ski vacation, the 17-year-old high school junior, straight-A student, class officer and robotics whiz made her bed, tidied her room and walked to a highway overpass in Grafton, Massachusetts. She jumped off the edge.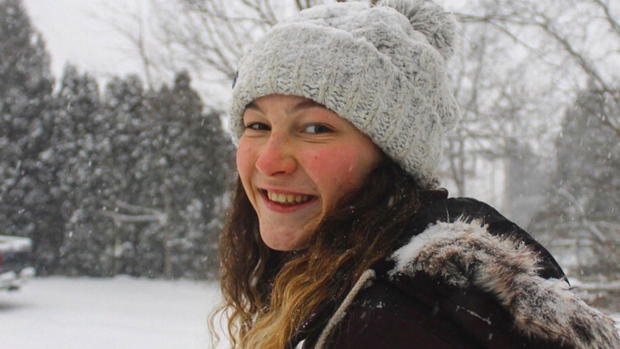 On the overpass, Dean and his wife Alysia found two journals their daughter left behind.

"There was just so much joy in everything she did, and it doesn't match what was in that journal," Alysia Valoras said.

There were 200 pages of self-loathing and despair. She had written things like "you are broken," "you are a burden," "you are lazy" and "you're a failure."
i dont know her personally but it seems like a combination of depression and high academic expectations.
she wanted to achieve excellence in school and she felt she's not living up to it, it seems.

_________________
If you only knew the POWER of the Daubert side

redpill




Posts

: 3688


Join date

: 2012-12-08




---
Permissions in this forum:
You
cannot
reply to topics in this forum