i just watched nbc dateline who killed jonbenet?
note this is a different program from
Dr Phil The JonBenét Ramsey Murder Brother Burke Breaks His 20 Year Silence
and
A&E The Killing of JonBenet: The Truth Uncovered
and 3-part series from
JonBenet: An American Murder Mystery  Investigation Discovery
it is 90 minutes an hour and a half long.
it covers the story of Ramseys then Jonbenet then her murder in chronological detail. it featured several guests such as FBI agent Ron Walker and Jane Hand-something, Charles Brenan from Boulder's Dailycamera and 2 psychologists. Most of the guests were RDI but Robert A. Whitson was IDI.
many rdi behavior evidence such as the claim that patsy wore the same dress at night and she did in the morning, with the implication she didn't change her dress overnight because she was busy killing then staging the crime scene.
FBI agent Ron Walker was initially contacted since the crime was seen as a kidnapping and therefore falls under FBI jurisdiction. One thing Ron Walker said that I've pointed out is that when he first saw photos of Jonbenet
he thought Jonbenet was 13-14 year old girl, not a 6 year old bc of the dress and makeup, she looked like a preteen and not a young girl.
regarding the mr cruel theory, sharon wills was 10, Jill was 11, Karmein chan and nicola lynas was 13, and 13 is more than twice as old as jonbenet's age of 6. but even Ron Walker thought Jonbenet was 6 and even he is surprised Jonbenet participated in child beauty pageants. Ron Walker strongly hints leans RDI.
in other words, for FBI agent Ron walker when he first saw photos Jonbenet inside the ramsey home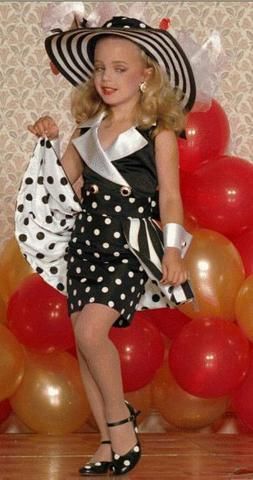 he thought Jonbenet was 13!
mr cruel
known victims as young as 10, and some consider him suspect in other home invasion crimes of young girls like 8 year old eloise worledge.
the documentary talks about the pineapple, they claim the fleet and priscilla white didn't have pineapple served at their party. iirc they didn't remember. so it became an issue whether the R's lied about this or not.
they do mention the fact they found 6 dna profiles with suggestion there might be 6 of this small foreign faction in the basement which seemed absurd.
they also revealed as charles brenan's efforts to have the grand jury proceeding unsealed, they had in fact voted to indict, but alex hunter felt he had no evidence to do so. the documentary  narrator is clear that the grand jury did not hear of the new dna evidence as presented by mary lacy.
they did have one of patsy's friends interviewed, and she spoke highly of pat. she did not believe pat killed jonbenet, she believed pat loved jonbenet, and she believes in their innocence.
they also feature burke ramsey interviewed when he was 9.
regarding the audio tape, they interview the actual 911 caller who took in the tape and she felt she recalled hearing at least 2 other voices. they do mention that experts in audio analysis arrived at no conclusion if there were burke and john's voice.
unlike A&E The Killing of JonBenet: The Truth Uncovered no actual dna or forensic experts were interviewed. this documentary made it sound like the decision to exonerate the ramsey's was mary lacy's own idea, rather than that of a DNA expert witness which A&E The Killing of JonBenet: The Truth Uncovered  said.
dateline documentary said john ramsey was eliminated via handwriting and while they quoted what richard dusack said and then the interviewee claims that's "inconclusive" regarding patsy ramsey, rather than elimination.
dateline documentary in contrast with A&E The Killing of JonBenet: The Truth Uncovered, said that medical doctors suggest chronic sexual abuse. in the A&E The Killing of JonBenet: The Truth Uncovered  a pathologist explicit refutes this claim.
dateline documentary also briefly intros steve thomas james kolar and lou smit, and talks about the conflict between the da's office and police department.
the dateline documentary covers many of the same facts as lawrence schiller's perfect town perfect murder and steve thomas inside the jonbenet investigation, and i think an average person watching this will conclude the parents did it, or burke.
it takes a science lord who is a master of the daubert side of the Forensics to discern the true nature of the Forensics - that it was an intruder  
coming soon
i plan to blog JonBenet: An American Murder Mystery Investigation Discovery






_________________
If you only knew the POWER of the Daubert side

redpill




Posts

: 2444


Join date

: 2012-12-08




---
Permissions in this forum:
You
cannot
reply to topics in this forum