i just finished watching CBS The Case of: JonBenét Ramsey ep 1
not be confused with
nbc dateline jonbenet
id channel jonbenet
aetv jonbenet
dr phil interview of burke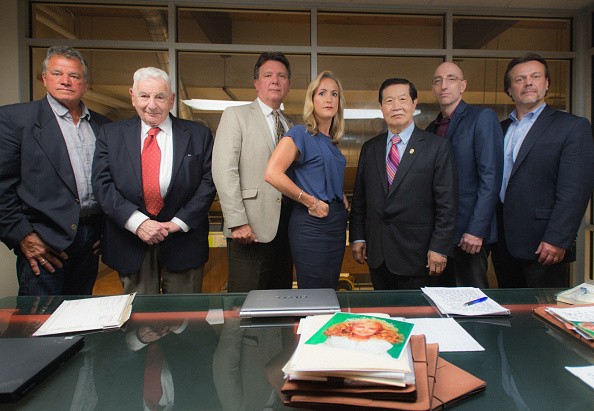 all done past 2 weeks!  

the cbs show introduced stan burke  as a  statement analysis to determine the truthfulness of john and patsy ramsey during their cnn interview and the ransom note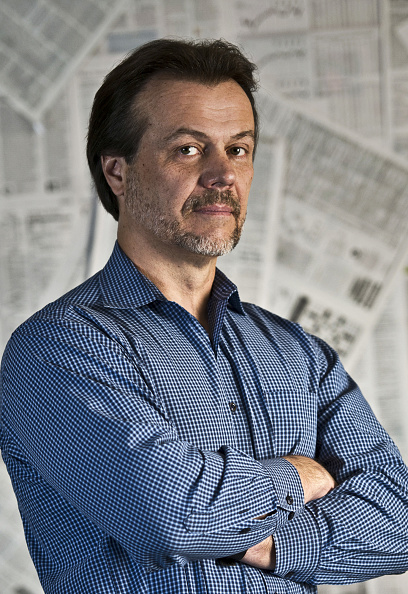 this is daubert


In Daubert, seven members of the Court agreed on the following guidelines for admitting scientific expert testimony:

   Judge is gatekeeper: Under Rule 702, the task of "gatekeeping", or assuring that scientific expert testimony truly proceeds from "scientific knowledge", rests on the trial judge.
   Relevance and reliability: This requires the trial judge to ensure that the expert's testimony is "relevant to the task at hand" and that it rests "on a reliable foundation". Daubert v. Merrell Dow Pharms., Inc., 509 U.S. 579, 584-587. Concerns about expert testimony cannot be simply referred to the jury as a question of weight. Furthermore, the admissibility of expert testimony is governed by Rule 104(a), not Rule 104(b); thus, the Judge must find it more likely than not that the expert's methods are reliable and reliably applied to the facts at hand.
   Scientific knowledge = scientific method/methodology: A conclusion will qualify as scientific knowledge if the proponent can demonstrate that it is the product of sound "scientific methodology" derived from the scientific method.[3]
   Factors relevant: The Court defined "scientific methodology" as the process of formulating hypotheses and then conducting experiments to prove or falsify the hypothesis, and provided a nondispositive, nonexclusive, "flexible" set of "general observations" (i.e. not a "test")[4] that it considered relevant for establishing the "validity" of scientific testimony:

       Empirical testing: whether the theory or technique is falsifiable, refutable, and/or testable.
       Whether it has been subjected to peer review and publication.
       The known or potential error rate.
       The existence and maintenance of standards and controls concerning its operation.
       The degree to which the theory and technique is generally accepted by a relevant scientific community.

In 2000, Rule 702 was amended in an attempt to codify and structure elements embodied in the "Daubert trilogy." The rule then read as follows:

   Rule 702. Testimony by Experts


   If scientific, technical, or other specialized knowledge will assist the trier of fact to understand the evidence or to determine a fact in issue, a witness qualified as an expert by knowledge, skill, experience, training, or education, may testify thereto in the form of an opinion or otherwise, if (1) the testimony is based upon sufficient facts or data, (2) the testimony is the product of reliable principles and methods, and (3) the witness has applied the principles and methods reliably to the facts of the case.
   (As amended Apr. 17, 2000, eff. Dec. 1, 2000.)

In 2011, Rule 702 was again amended to make the language clearer. The rule now reads:

RULE 702. TESTIMONY BY EXPERT WITNESSES

A witness who is qualified as an expert by knowledge, skill, experience, training, or education may testify in the form of an opinion or otherwise if:

(a) The expert's scientific, technical, or other specialized knowledge will help the trier of fact to understand the evidence or to determine a fact in issue;

(b) The testimony is based on sufficient facts or data;

(c) The testimony is the product of reliable principles and methods; and

(d) The expert has reliably applied the principles and methods to the facts of the case.


this is the science of statement analysis

Statement analysis, also called investigative discourse analysis and scientific content analysis (SCAN), is a technique for analyzing the words people use to try to determine if what they said is accurate. Proponents claim this technique can be used to detect concealed information, missing information, and whether the information that person has provided is true or false.[1][2][3]


Proponents say statement analysis has proven effective as a police interrogation technique, but critics argue that it has not been subjected to objective analysis, with most of the studies failing to have used any outside criteria to confirm whether the statements were actually true or false. As it has not been proven experimentally and is generally unaccepted by courts, skeptics call it an example of pseudoscience.

Criticism

Aldert Vrij, one of the leading authorities on detection of deception (DOD) techniques, points out that most studies of the technique did not rely on the ground truth being established and thus examiners could not be certain if "examinees were actually telling the truth or lying."[4] He also notes that there is no standardization among the different methods of analysis and this "implies that much depends on the subjective interpretation and skill of the individual" performing the analysis. Vrij attributes this to an absence of theoretical underpinning behind SCAN/statement analysis.[4] Vrij characterizes SCAN/statement analysis as weaker than CBCA because SCAN/statement analysis lacks "a set of cohesive criteria," being instead "a list of individual criteria."[4] Vrij argues that SCAN/statement analysis is best used as a technique to guide investigative interviews rather than as a "lie detection tool."[5]

Critics argue that the technique encourages investigators to prejudge a suspect as deceptive and affirm a presumption of guilt before the interrogation process has even begun. Statement analysis in general has been criticized as "theoretically vague" with little or no empirical evidence in its favor, and SCAN in particular has been characterized as "junk science" [1] with the Skeptic's Dictionary and Skeptical Inquirer magazine[6] classifying it as a form of pseudoscience.[2]
from skeptic dictionary

LSI claims that a linguistic analysis of a written statement by a suspect will

   solve every case for you quickly and easily. You only need the subject's own words, given of his/her own free will.

   SCAN will show you whether the subject is truthful or deceptive, what information the subject is concealing, and whether or not the subject was involved in the crime.*

LSI boasts that "while others are out searching for physical evidence, you have already solved the case--using only the subject's own words." And with SCAN you won't have to spend hours doing "stressful interviewing," doing reverse speech analysis, or taking tedious courses in neuro-linguistic programming on "how to read any size body language." Furthermore, anyone can learn the technique in 26 hours for only $600.

   The SCAN technique is now being used by the FBI and other federal agencies; by law enforcement agencies and military agencies throughout the U.S., Canada and Australia; by bank and insurance investigators; and by private industry.... SCAN is also being used in many other countries, including the U.K., Belgium, the Netherlands, Israel, Mexico, and South Africa.*

How does SCAN work? You begin by having the subject write a statement such as the following:

   On February 22, 1989, a bundle of 10's [sic] totaling 5,000.00 dollars was found in locker #3, where my cash drawer is kept. The date stamped on the straps of the bundle is that of the 31st of January 1989, on this day as on most Tuesday [sic] I am responsible for balancing the vault. At approximately 2:00 p.m. I balanced the vault. The currency is then placed in vault locker #5. If #5 is locked then the currency is placed in any open locker and locked, if I am doing the vault then I will put it in locker #3. I did not have a chance to find someone to tell them before they went to the vault. If I placed the bundle in locker #3 then it was there from the 31'st [sic] of January until it was discovered on the 22'nd [sic] of February. I had no knowledge of the missing money. I've been with this bank for more than two years and if in that time you are unaware of my trustworthiness then I suggest we need to come to some sort of agreement so this does not happen again.

You then solve the case by applying special scientific linguistic techniques to the statement. For example, you will learn that

   People who work in banks work with "currency", "bundles", etc. They do not work with "money". People cannot spend "currency" or "bundles". They can only spend "money". When the teller referred to the "missing money", she incriminated herself.

It's really that simple. An untrained investigator might think that more evidence would be needed before going to trial. In fact, SCAN makes trials unnecessary. Guilt or innocence is so much easier to discover by analyzing words than by the old-fashioned method of having to prove guilt beyond a reasonable doubt. Actually, SCAN is not permitted in court. It's recommended use is "to narrow the focus of interviews and investigations to save time and money and even lives." That last bit of information came via e-mail from someone identifying himself as a "noted deception expert." His other credentials are impressive (20 years as professor of Criminal Justice, Past Dean of an Online College of Criminal Justice, 10 years as a research instructor, 5 years as a researcher for the Dept. of Corrections). He may be right about saving time and money, but if the method isn't foolproof it could cost lives, not save them. The wrong person could be detained, while the real criminal makes his escape, based on a misinterpretation of some bumbling statement made by the one being interrogated. Every good detective knows that it is a major mistake to identify a suspect as guilty too early in the investigation. SCAN doesn't seem to be any more useful or accurate a tool for an investigator than the polygraph.

It doesn't do much to instill faith in law enforcement when we see law enforcement officers taking classes from people they should be investigating. In their defense, law enforcers claim that things like SCAN, the polygraph, profiling, and the voice stress analyzer "work." It helps them catch the bad guys because some of the bad guys are ignorant and think these things can really detect lies with some provable degree of validity. Some of the ignorant are intimidated into confessing. They "work" in the same sense that torture or extortion work: they get the result you want some of the time.
in the name of science

There is very little scientific research into statement analysis. One of the more vocal proponents of it is FBI special agent Susan H. Adams. Adams believes that statement analysis will allow an investigator to

   gain insight into a suspect prior to conducting an interview. By learning more about a suspect and determining whether that person is being deceptive, they have a much better chance of identifying the guilty party and gaining a confession.

The purpose of statement analysis, according to Adams, is to gain a confession. The first assumption this method uses is that there is a distinct difference between truthful and fabricated statements that can be identified independently of matching the statements to the facts. She also believes "that truthful people give statements using the pronoun 'I,' which is first person, singular. Any deviation from this norm deserves close scrutiny, for it could be an indication that the person is not totally committed to the facts in the statement and, therefore, is not telling the whole truth." This last claim is based not on any scientific analysis but rather is based on what "investigators have noted." She makes many other claims about pronouns, shifting from one pronoun to another, nouns, being concise as opposed to offering too much information, and many other things. None of these claims are backed up by relevant research or studies. Some of the claims are just common sense, e.g., when a person for whom you have good evidence supporting the belief that he was present when certain events occurred keeps repeating "I don't remember," he's probably lying.

Adams's doctoral dissertation (2002), which she called an "exploratory study," examined "sixty narratives written by suspects and victims identified through the investigation of criminal incidents." The truth or deceptiveness of the narratives was known before the examination of the statements. She looked for patterns of "linguistic and structural attributes" in statements known to be true or deceptive. Not being blinded, she could have unconsciously evaluated the different statements according to preconceived notions. In any case, she found that the "most significant predictor of veracity was unique sensory details; the most significant predictor of deception was relative length of the prologue partition." The strongest conclusion she was able to make was

   The analysis of the examined narratives written by suspects and victims suggests that linguistic and structural features of written narratives are predictive of the likelihood of veracity and deception. These results lend support to the Undeutsch Hypothesis (1989) that truthful narratives differ from fabricated narratives in structure and content. (italics added)

A Google search of the "Undeutsch Hypothesis" brings up only about 8k hits. There's nothing in Wikipedia about this hypothesis. The number one Google hit is on an article in The Journal of Credibility Assessment and Witness Psychology, which is published by the psychology department of Boise State University.

   The evaluation of individual statements of crime witnesses is a task that has been performed by German psychologists for legal courts in the last 40 years in estimated tens of thousands of cases. The methodology employed relies extensively on Criteria-Based Content Analysis (CBCA; Raskin & Esplin, 1991; Steller & Koehnken, 1989; Undeutsch, 1967, 1982) which was developed in Germany and Sweden from the 1950s. According to the "Undeutsch hypothesis", subjectively truthful experience-based reports will differ in a wide range of aspects, the "reality criteria", from fabricated accounts of events that were not actually experienced. This intuition has been recently validated in a number of field studies and experimental simulations in which marked differences were found between truthful reports and fictitious stories on most of the 19 criteria currently in use (e.g., Horowitz, Lamb, Esplin, Boychuk, Krispin & Reiter-Lavery, 1997; Lamb, Sternberg, & Esplin, 1994). (See the article for the references.)

There may be 19 criteria in use to distinguish truthful from fictitious stories told by people under investigation, but there is no theoretical basis for the differences that appear in such accounts. Psychologist Aldert Vrij says of SCAN in his book Detecting Lies and Deceit:

   The underlying assumption of SCAN is that a statement derived from memory of an actual experience differs in content and quality from a statement based on invention or fantasy. It is therefore thought that some SCAN criteria are more likely to occur in truthful statements than in deceptive statements, whereas other criteria are more likely to occur in deceptive statements than in truthful statements. Although SCAN predicts differences between truth tellers and liars, no theoretical rationale is provided as to why these differences would occur. (p. 282)

Furthermore, there is no systematic way to eliminate differences in deceptive and truthful statements that are due to deficient memory or suggestion. Until the Undeutsch Hypothesis becomes the Undeutsch Law, I'll remain skeptical. Until there are large-scale double-blinded studies that validate the claims made for the power, accuracy, and utility of statement analysis, law enforcement should approach this technique with caution.

See also apophenia, cold reading, personology, polygraph, profiling, self-deception, and wishful thinking.

further reading

Vrij, Aldert. 2008. Detecting Lies and Deceit: Pitfalls and Opportunities. 2nd ed. Wiley.

"Statement Analysis Scan or Scam?," by Robert A. Shearer, Skeptical Inquirer, May/June 1999
stan burke is not an expert witness.
cbs did a disservice for jonbenet and her brother buke and the family in including a non-expert
stan burke to weigh in on the truthfulness of both r's and ransom note.



_________________
If you only knew the POWER of the Daubert side

redpill




Posts

: 2462


Join date

: 2012-12-08



When I saw from the trailer that Jim Clemente was going to appear on this I wasn't as thrilled about watching it as much. I have watched his YouTube videos on the Ramsey case. It is plain from watching them he is RDI. From the very beginning I pretty knew how the case would be treated; from the RDI way of seeing things. James Kolar affiliated with it confirmed it for me. A very one sided overview.

MurderMysteryReader




Posts

: 159


Join date

: 2015-10-19


Location

: My room



i didn't know who Jim Clemente was, i did see the trailer and how he was introduced as a profiler and how stan burke is statement analysis. a simple visit from wikipedia would show cbs didn't do their homework in ensuring that science enters into the discussion.

A&E with only a fraction of the budget of CBS, did their homework. they had actual medical and forensic experts.

conclusion: intruder did it

_________________
If you only knew the POWER of the Daubert side

redpill




Posts

: 2462


Join date

: 2012-12-08



I was impressed with the A&E documentary and thought it was better than the others. Real experts make a big difference when explaining scientific. The DNA imo can not be explained away.

MurderMysteryReader




Posts

: 159


Join date

: 2015-10-19


Location

: My room



MurderMysteryReader wrote:I was impressed with the A&E documentary and thought it was better than the others. Real experts make a big difference when explaining scientific. The DNA imo can not be explained away.
CBS Henry Lee attemtped to explain it away but when he had Jim Clemnte touch it, it showed it works

_________________
If you only knew the POWER of the Daubert side

redpill




Posts

: 2462


Join date

: 2012-12-08




---
Permissions in this forum:
You
cannot
reply to topics in this forum