Mon Mar 04, 2019
Lilliana Schalck, 13,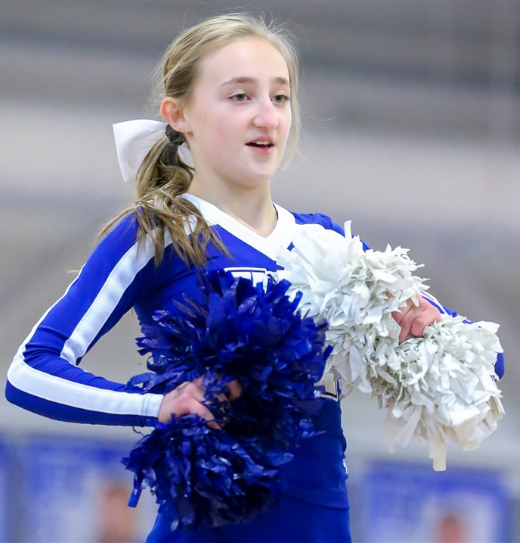 died. Lilliana Schalck, 13 An eighth grade Highlands Middle School Northern Kentucky  cheerleader died suddenly  became ill at a cheerleading competition in Columbus Saturday,  Feb 23, 2019 according to Athletic Director Kevin Nieporte.

The father of a Kentucky cheerleader who died last Saturday while at a competition with her team said his daughter complained of hamstring pain, and reportedly had numbness in her hands and weakness before her condition suddenly began rapidly deteriorating.

"I can't get my head around it all at all," Dan Schalk, 13-year-old Lilliana's father, told Fox 19. "No discoloration, no tiredness, no weakness, no confusion – her grades all straight A's across the board. Fit, athletic, no indication [of illness] and of course I'm racking my brain. Did I miss something?"


more detail

The family is still waiting for the results of an autopsy to determine her cause of death, but Schalk said the only ailment his daughter complained of prior to her death was a pain in her hamstring, which an X-ray had cleared on Saturday morning. He said they arrived at the competition in Columbus and were waiting for the team's 5:50 performance when one of Lilliana's coaches approached him.

"Coach says, 'She's kinda out of sorts, things definitely not normal," he told Fox 19. "So we call a life squad, took her to the ER and things quickly degraded there to the ICU and in about two hours she was gone."

He said his daughter's heart stopped twice in the emergency room, and a total of four times last Saturday. He told the news outlet that he quickly went from thinking Lilliana was dehydrated or had a pinched nerve to realizing the seriousness of the situation when the liaison asked him if there was anyone he wanted to call.

also featured here

Lilliana Schalck, 13, became ill and died unexpectedly before a cheerleading competition in Columbus, Ohio, on February 23, 2019.

The middle school student from Fort Thomas, Kentucky, told her father she was not feeling well. He took her to a hospital, where she passed away. School officials confirmed her death but have not yet suggested what caused the teenager's sudden death.
https://heavy.com/news/2019/02/lilliana-schalck/

Lilliana Schalck: 'How can this be?' father asks after death of 13-year ...
Cincinnati.com-Feb 27, 2019
On Tuesday, Dan Schalck did things no parent should ever have to do. ... His 13-year-old daughter Lilliana died suddenly Saturday night.
13-year-old cheerleader dies mysteriously within 2 hours of feeling ill ...
KTRK-TV-Feb 26, 2019
'How can this be?' Death of 13-year-old Kentucky cheerleader is ...
Miami Herald-Feb 26, 2019
Was there something 'I missed': Kentucky cheerleader's sudden death ...
NBCNews.com-Feb 27, 2019
Kentucky Middle Schooler, 13, Dies Suddenly After Cheerleading ...
PEOPLE.com-Feb 26, 2019
Highlands students embrace at a vigil to mourn cheerleader's death
Cincinnati.com-Feb 25, 2019
... for minutes during a community grieving session for 13-year-old cheerleader Lilliana Schalck Sunday evening at Highlands Middle School.
Highlands Middle School student died suddenly Saturday
Local Source-WCPO-Feb 24, 2019

so this white flower
Lilliana Schalck, 13,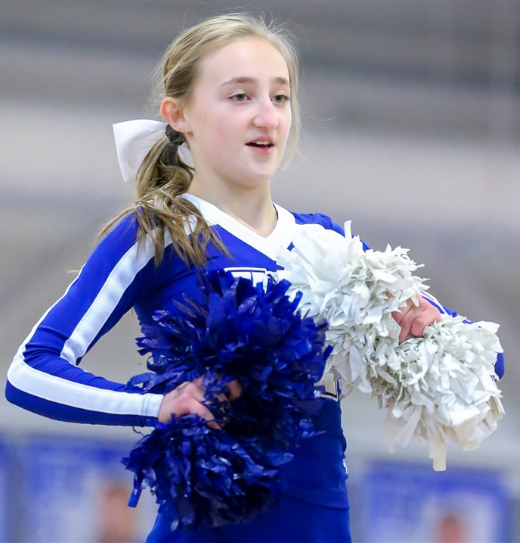 died and there are so many news articles, on people, cbs, abc, heavy everpedia, international news.
she died suddenly and mysteriously. in one news article autopsy didn't find a reason.
another one said she's 4'11". i didn't think she looked that short in her photos.
all these news articles on a young white female death.
i doubt my death would give any news article.
but wow, just 13 and died for reasons unknown.

_________________
If you only knew the POWER of the Daubert side

redpill




Posts

: 4325


Join date

: 2012-12-08



Fri Apr 26, 2019
update


FORT THOMAS, Ky. (WKYT) - The family of a Kentucky girl who suddenly died at a cheerleading competition in February says she had underlying strep.

Gray affiliate FOX 19 reports Lilliana Schalck, 13, would eventually have her strep lead to sepsis, which is what eventually took her life.

The family said they didn't know Schalck had strep, as she was last diagnosed with it four to six years prior. The infection would overwhelm her immune system. Sepsis affects more than 1 million Americans every year, and doctors say it is a fast-moving infection.

Schalck's father said in February that his daughter went from being ready to compete to deceased in a matter of hours.

Schalck's father said in February that his daughter
went from being ready to compete to deceased in a matter of hours.

_________________
If you only knew the POWER of the Daubert side

redpill




Posts

: 4325


Join date

: 2012-12-08



---
Permissions in this forum:
You
cannot
reply to topics in this forum