Sun Mar 24, 2019
i'm writing this on Sun Mar 24, 2019
in the news, i find,
this is Motley Crue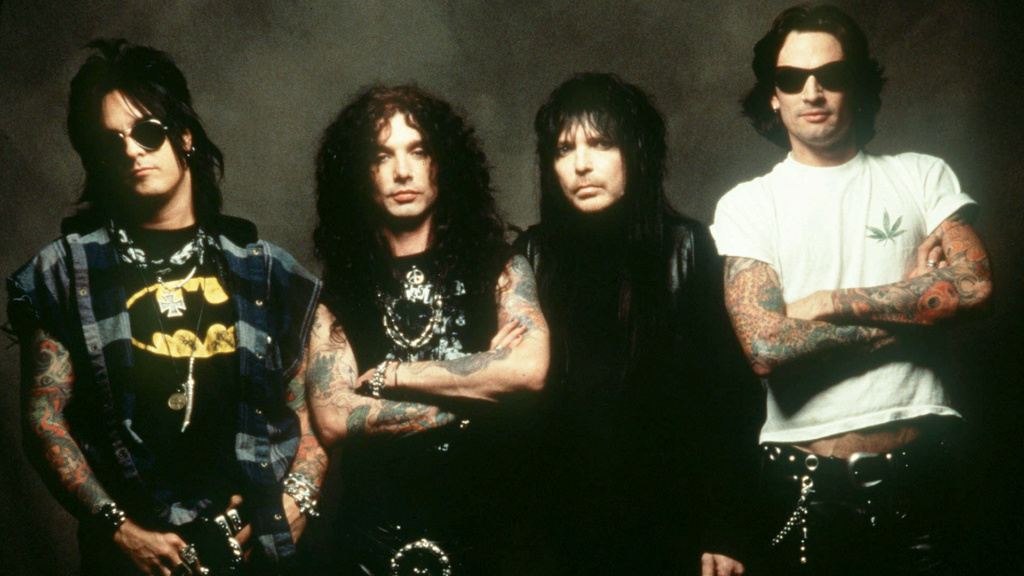 this is what Motley Crue brags about in the news,
I was doing $1000 a day in heroin': Motley Crue on hard-partying past ...
USA TODAY-Mar 20, 2019
'I was doing $1,000 a day in heroin': Motley Crue on hard-partying ... But was the rock-star life really as outrageous as it looks in the movie?

Motley Crue's Nikki Sixx dishes 'The Dirt': 'I was doing $1000 a day in ...
Chicago Sun-Times-Mar 20, 2019
Nikki Sixx on Motley Crue's Reputation: 'Everybody Thinks You're an ...
Ultimate Classic Rock-Feb 10, 2015
The Last Word: Nikki Sixx on Drugs, Groupies and What Dying Taught ...
Highly Cited-Rolling Stone-Mar 20, 2019

The 5 craziest, most rock 'n' roll moments in Netflix's Motley Crue ...
USA TODAY-Mar 22, 2019
Sex, drugs and rock 'n' roll fuel the new Motley Crue biopic "The Dirt" .... in which the bassist was declared legally dead from a heroin overdose.



in church i was actually told that rock stars and the world of rock is unchristian, that the values espoused by rock stars including drugs hard partying and groupie sex is contrary to what god intended in the bible. that a life of godliness, holiness and christ is the opposite of what these rock stars
one christian, john ankerberg a tv show i used to watch back in the day, quoted allan bloom's the closing of the american mind to home in this point,
and that the cultural left wants to destroy christian western civ values, and have aligned themselves with rock.
Motley crue brags his life and lifestyle includes groupie sex with thousands of women and spending more than $1000 a day on heroin, apparently the bassiest died of a heroin overdose, and this is the best life that can be lived by a human.
leading to,
this is also in the news,
Eboney Cheshire, 13, died after taking MDMA
only 13 when
Eboney Cheshire, 13, died after taking MDMA

A TRAGIC schoolgirl described by her devastated mum as a "beautiful princess" died after taking party drug MDMA.

Eboney Cheshire, 13, was rushed to hospital on December 2 after falling ill at home but tragically couldn't be saved and died in the early hours of the morning.

A post mortem has now revealed the teen died after taking MDMA - commonly known as ecstasy - with a police investigation ongoing.

Tributes have flooded in for Rainhill High School student Eboney - including from her heartbroken mum Kerry Williams.

She said: "My beautiful baby girl, I love you with all my heart.

"I am broken and can't think of a life without you. I don't want to see tomorrow, I just want you back in my arms.
'MY BEAUTIFUL PRINCESS'

"You are my best friend, so funny, full of character and so popular. I'm broken without you and our lives will never, ever be the same.

"My baby girl, I love you more than life itself and your brother is heartbroken. Fly, my beautiful princess.

"Your mummy is heartbroken. I hope you realise how much I love you and how I would have swapped places with you in a heartbeat. I begged them baby girl, but they wouldn't let me."

Her devastated brother Leon Cheshire also paid tribute to his "beautiful sister".



ref
https://www.thesun.co.uk/news/8698764/schoolgirl-teenager-dead-took-ecstasy/
ebony as a little girl
her destiny is to die by age 13 from a drug, ectasy overdose, her first time doing a party drug was the end of her short life.
cultural conservative christians and allan bloom are probably the only 2 i know of who warned against rock music.
i don't think reality being what it is, there's anything you can do, except not have children.
once, a jehovah witness man and woman, rang my door bell, and the woman was a very attractive white female, ringing my door on a saturday morning.
generally if you're an attractive woman you got plenty of options, and apparently of the life options she chooses to ring door bells of strangers around 9am, which can be dangerous, esp in some neighborhoods.
jehovah witness are known for their refusal of blood transfusion, they also have a strict moral code that forbids drug use. mormons are similar in this respect.
on the other hand i'm sad to learn that
Biogen's Aducanumab failed phase 3 clinical trials. i know if it were FDA approved it will be extremely expensive, but i had pinned my hopes on it reversing my mother's deterioration to Alzheimer's.
If Biogen could offer my mother Aducanumab or other drugs free of charge, i'd consider enrolling my mother as clearing amyloid plaques has to offer some measure of benefit.

_________________
If you only knew the POWER of the Daubert side

redpill




Posts

: 4325


Join date

: 2012-12-08



---
Permissions in this forum:
You
cannot
reply to topics in this forum