Thu Apr 18, 2019
the documentary  A&E Hunting JonBenet's Killer: The Untold Story  had an entire segment, the last one, on Tracy Neef.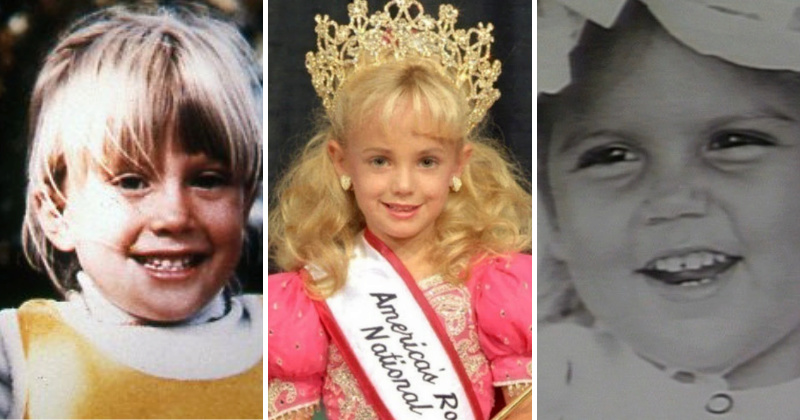 Tracy Neef was murdered in Thorton Colorado. the specifics of her abduction hasn't been solved.
specifically one investigator working on Tracy Neef thinks her murder and  JonBenet Ramsey could be the same killer given their similarity in appearance and that one happened in Thorton and the other in Boulder, some 20 miles apart.
searchinGirl perhaps time to edit the stranger intruder theories to include A&E Tracy Neef Jonbenet as seen on TV?
http://jonbenetramsey.pbworks.com/w/page/11682510/Stranger%20Intruder%20Theories
specifically

James Benish, a retired police officer, is of the belief that the murder of Tracy Marie Neef in 1984, the killing of Lacey Ruff in 1993, and the murder of JonBenet Ramsey in 1996 are possibly linked to each other. All the girls were between the ages of 4-7 and were abducted and killed in a similar fashion.




Tracy Neef was dropped off to school by her mother but she was abducted between the fence and the school doors. Later the same day, her body was discovered around 30 feet from a road near Boulder. There was some evidence of sexual assault as well as marks indicating that someone had tied her with a rope or a cord. Her school supplies were found thrown around her body and her backpack was discovered around 100 feet away.

No one was convicted of Tracy's murder. A coroner had found two hairs on Tracy's body which could have come from her killer but since the handlers later lost one hair and then contaminated the other, the investigators can no longer test the hairs for a DNA match. Five years after Tracy's death, a man called Aaron Schonlau who lived two blocks away from Tracy's house was charged with sexually assaulting a minor.
the above is copyrighted so it has to be paraphrased. i actually speculated a tracy neef jonbenet connection in my blog in an earlier post you can use.
if they do touch DNA testing, and that DNA on Tracy Neef clothing and ligature matches DNA found on Jonbenet,
this would confirm the Jonbenet Tracy Neef same killer theory.
consider all the claims RDI have made in their posts, should DNA testing show that Jonbenet's unknown male DNA profile also matches DNA found on Tracy Neef, unless RDI want to claim it came from Boulder lab via contamination.
I think it's a lead worth exploring. I don't think Mr Cruel was involved in Tracy Neef, bc Tracy Neef was dropped off at school, but maybe the OCCK was involved.
no mention of "Amy" of the dance studio 14.

_________________
If you only knew the POWER of the Daubert side

redpill




Posts

: 4325


Join date

: 2012-12-08



---
Permissions in this forum:
You
cannot
reply to topics in this forum