2-year old Rebecca Hopper died Feb 2009 in a freak accident
3-year old Lydia Bishop died  September 2012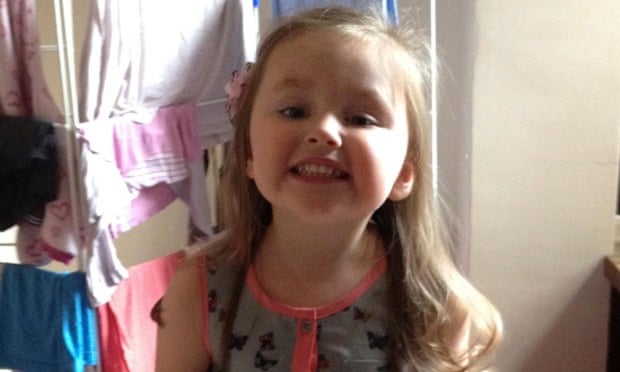 and this is 3-year old Alexis Mercer died Feb 2015
2-year old Rebecca Hopper died Feb 2009 in a freak accident

Toddler drowned after father let go of buggy to kiss his mistress during secret trip to seaside
A toddler died when her buggy plunged into the sea after her father let go of it to kiss his mistress.

Two-year-old Rebecca Hopper drowned even though her father Andrew and his lover Paula Anderson rushed into the water in a bid to save her.

They managed to rescue her baby brother Lewis, who had been strapped into the double buggy with her.
Yesterday an inquest heard that the couple, who were both married, had met for a secret rendezvous on a seafront promenade at Warren Apron, near Folkestone in Kent in February. As they kissed, a gust of wind blew the buggy away.
Andrew Hopper

Rebecca's father Andrew Hopper leaves Ashford magistrates court after the inquest

Coroner Rachel Redman said police investigated the tragedy and considered charges of child neglect. But the Crown Prosecution Service decided not to prosecute father-of-three Mr Hopper.

The Ashford inquest heard he told detectives: 'We kissed momentarily  -  I let go of the buggy and seconds into that kiss we heard a plop.

It was like someone throwing a stone into the water. We broke from the kiss and thought "what was that?".'

Giving evidence at the inquest, he said: 'After a moment and the realisation we had no choice, we knew what we had to do. I took my coat off and jumped into the water without any thought for my own safety.

'She [Anderson] went for Rebecca, who was lying face down.'

Mrs Anderson, 38, told the hearing: 'It was a horrible realisation that the buggy went over the edge.

'Andrew jumped in first and when I realised there was no way he could get the buggy and children out I jumped in as well.

'Andrew went for Lewis and I grabbed Becca. We struggled in the water.

It was very cold  -  it was very deep as well.

'I tried to keep her above the water as best I could.'

Rebecca was airlifted to a specialist unit at a London hospital but was declared dead two hours later.

Read more:
http://www.dailymail.co.uk/news/article-1219079/Two-year-old-toddler-dies-falling-sea--father-kissing-mistress.html#ixzz3m3LkWcHJ
Follow us: @MailOnline on Twitter | DailyMail on Facebook
somehow 3-year old Lydia Bishop managed to strangle herself on a cable connected to this

A toddler died on her first day at nursery school when she was left to play alone on a slide known to be  dangerous, a court heard yesterday.

Lydia Bishop became entangled in a 'loop'  at the top of the slide. It tightened around her neck and choked her as she slid down.

No children were allowed to be in the play area alone, but it was 20 minutes before the three-year-old was found by a member of staff.

She was 'blue' and not breathing and efforts to revive her failed, Leeds Crown Court was told. Lydia died just five hours after being
Read more:
http://www.dailymail.co.uk/news/article-2540018/Toddler-three-left-20-minutes-dead-outside-neck-caught-rope.html#ixzz3m3GrbjYY
Follow us: @MailOnline on Twitter | DailyMail on Facebook
sounds like incredible remote odds
3-year old Alexis Mercer found her dad's gun and shot herself with it and died.

Funeral services will be held Friday in Louisiana for little Alexis Mercer, a chubby-cheeked toddler who picked up a handgun her father had left in the living room and shot herself with it.

The 3-year-old died at a nearby hospital in Calcasieu Parrish on Monday. She had just returned home with her mother and two siblings when she picked up the weapon that was unlocked and in plain sight, along with two rifles and another handgun.

www.dailymail.co.uk/.../Three-year-old-girl-killed-accidentall...
3-year old Alexis Mercer and Lydia Bishop 3 years old, both died under unusual circumstances, and both died almost 3 years apart.
2-year old Rebecca Hopper died 3 years earlier in 2009.
I wonder if in 2018 another 3 year old girl will also die in some freak accident
as in transmigration of souls - some soul is somehow reincarnated only to be prematurely die and the process starts all over again
either this year or next then a girl will be born who by 2018 or 2019 will die at age 3 from some freak occurrence and the cycle will continue again

_________________
If you only knew the POWER of the Daubert side

redpill




Posts

: 4325


Join date

: 2012-12-08



---
Permissions in this forum:
You
cannot
reply to topics in this forum