I'm typing this on Tuesday May 30, 2017
where i just learned of 2 murders
these 2 girls were murdered, where else, in Melbourne Australia
Kylie Maybury age 6 was solved with a guilty plea Gregory Keith Davies
Kylie Maybury was age 6 when she was murdered
JonBenet Ramsey was age 6 when she was murdered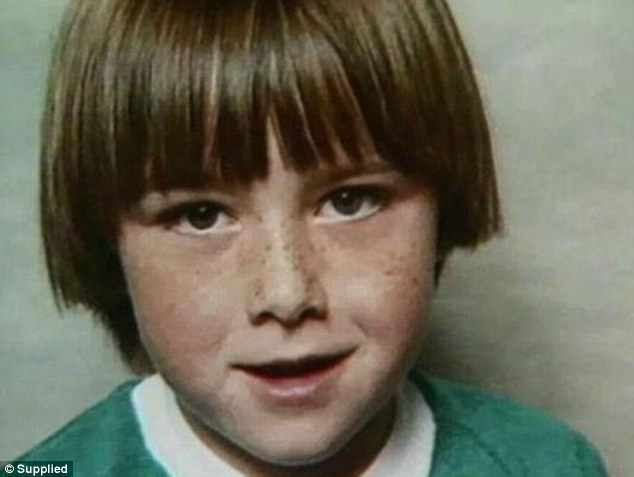 Man, 73, arrested over murder of six-year-old schoolgirl Kylie Maybury - 32 YEARS after her body was found dumped in a gutter after she went to buy sugar

Kylie Maybury, 6, was abducted and killed on Melbourne Cup day 1984
Melbourne girl failed to return home after buying sugar from a nearby shop
Her body was found dumped in a gutter hear her home

Ms Maybury was in Melbourne Magistrates' Court yesterday as paedophile Gregory Keith Davies, 74, admitted to raping and murdering six-year-old Kylie almost 32 years ago.

It was through DNA that the police finally got their man.

Read more:
http://www.dailymail.co.uk/news/article-3632605/Kylie-Maybury-murder-case-breakthrough-Victorian-man-73-arrested-32-YEARS-body-dumped-Melboune-Cup-day-1984.html#ixzz4ibk1pqAW
the relevance to the JonBenet Ramsey case

DNA wasn't on anybody's radar when Davies kidnapped Kylie as she walked back to her Gregory Grove home in East Preston on Melbourne Cup Day in 1984 after buying a bag of sugar at a nearby shop.

The first time DNA evidence was used in a criminal case in Victoria wasn't until five years later and it hadn't been used as evidence anywhere in the world at the time Davies attacked Kylie.

That meant Davies had no idea at the time that the bodily fluids he left behind would one day be able to not just implicate him in the rape and murder of Kylie, but prove he did it.

t wasn't until homicide squad detectives visited Davies on April 8, 2016, at his home in Ryans Rd, Waterford Park — after suspicions arose from an earlier tip-off to police that he might be Kylie's killer — that they got a voluntary DNA sample from him to compare with the one from the Kylie crime scene.

Those detectives were ecstatic when the Victoria Police DNA database found the DNA the killer left in and on Kylie's body perfectly matched ­Davies' DNA.

Davies was arrested on June 9, 2016, and charged over Kylie's death.

He initially denied raping and murdering Kylie, telling detectives it was coincidence that he happened to be in the area at the time Kylie went missing.

faced with the damning DNA evidence, Davies yesterday decided to plead guilty on what had been set down as the first day of his preliminary hearing.

Ms Maybury shed a tear in court as she stared down the man who so cruelly took away her beloved Kylie.

She had been preparing to take the witness box to give evidence.

Grasping her husband Bruce's hand, she breathed a sigh of relief as Davies told the court he was pleading guilty to the brutal crime that shocked the nation.

Outside the court, Ms Maybury yesterday said Davies' guilty plea was unexpected, but welcome.

"I'm so totally over the moon that he's done it," she said. "We all can move on and we don't have to look in the dark again.

"The dark is nearly over."

Documents released by the court yesterday reveal Davies was one of hundreds of people questioned by police in the days following the dumping of Kylie's body in a gutter in ­Donald St, East Preston, but there was no evidence then to make him a suspect.

"Davies was one of hundreds of people questioned by police in the days following the dumping of Kylie's body in a gutter in ­Donald St, East Preston, but there was no evidence then to make him a suspect."
except
"faced with the damning DNA evidence, Davies yesterday decided to plead guilty on what had been set down as the first day of his preliminary hearing."
the DNA was found on Kylie Maybury's clothing which DNA matched Gregory Keith Davies now age 74
this happened in Melbourne Australia
same Melbourne Australia as Mr. Cruel

Kylie Maria Antonia Maybury[1] (24 October 1978 – 6 November 1984) was a 6-year-old girl from Preston, a suburb of Melbourne, Australia.

She was kidnapped, raped, and murdered on 6 November 1984.[2] Because of the date of her death (Melbourne Cup Day), she was nicknamed by some articles in the Melbourne press as the Cup Day Girl.[3]

Abduction and murder

On the afternoon of 6 November 1984, Maybury had been sent to a convenience store to buy a bag of sugar. She was last seen going home, carrying a bag of sugar, and looking as if she were lost.[2][4] Her body was found in the gutter of a nearby street at about 00:45 that night.

She had died of asphyxiation while being raped and had suffered severe internal injuries, including vaginal trauma. The autopsy found that Valium, a strong sedative, was in her body, suggesting that she had been drugged.[5]
Investigation

Her murder received significant media coverage. In the 1990s, the Victorian Police focused their attention on Robert Arthur Selby Lowe, who had murdered Melbourne schoolgirl Sheree Beasley. DNA profiling later proved that Lowe was not responsible for Maybury's murder.

Maybury was interred at Fawkner Crematorium and Memorial Park. Her uncle, Mark Maybury, was a suspect in the case; he committed suicide in 1987. He was later found to be innocent of the crime, and is buried in the same cemetery as Kylie.[1][2][6]

Victoria Police began a new investigation into the murder among other cold cases in 2014, after media interest in the case led to numerous suspects being reported to the police.[2]

In June 2016 a 73 year-old man named Gregory Keith Davies was charged with the false imprisonment, rape and murder of Maybury, with a committal hearing for the case scheduled to be conducted in May 2017.[7][8] On 29 May 2017, Davies pleaded guilty to one charge of murder and one of rape. The false imprisonment charge was withdrawn by prosecutors.[9] The following day Davies was remanded into custody until a plea hearing on September 21.

This crime happened on November 6th, 1984
Only around 2016 that they got DNA from her clothing which matched Gregory Keith Davies
Gregory Keith Davies initially argued the DNA got there incidentally, through secondary DNA transfer.
he was in the area where Kyle was found and perhaps it got transferred there innocently.
Sound familiar? Sounds like RDI. What do murdering pedo's and RDI have in common? They try to deny DNA as forensic evidence
in another article, LE Melbourne Australia was going to charge someone else with Kylie's murder
Murder of Sheree Beasley age 6
keep in mind
Kylie Maybury was age 6 when she was murdered
JonBenet Ramsey was age 6 when she was murdered
for a long time LE Melbourne Australia thought Murder of Sheree Beasley age 6 was linked to murder
Kylie Maybury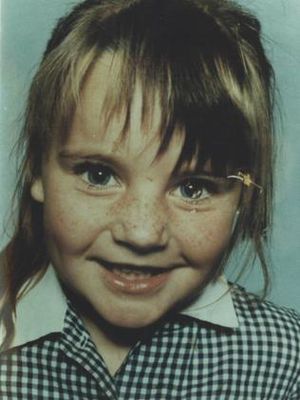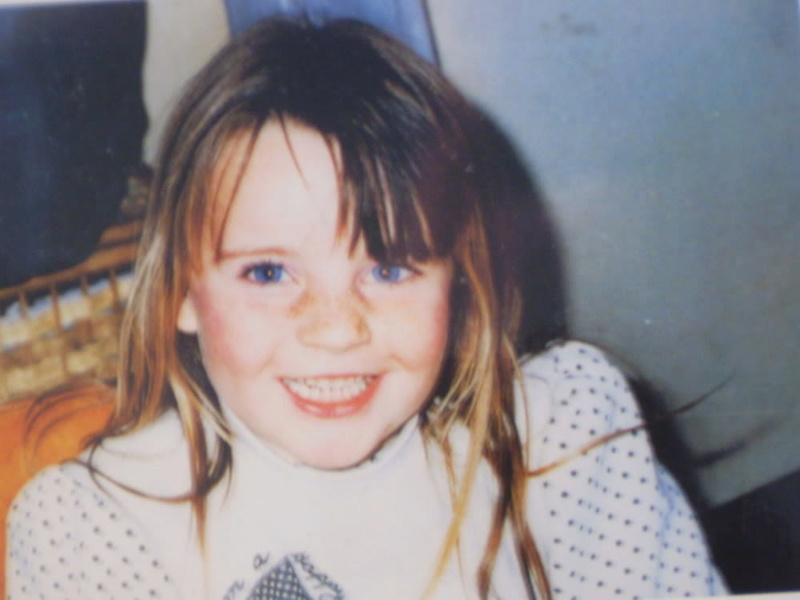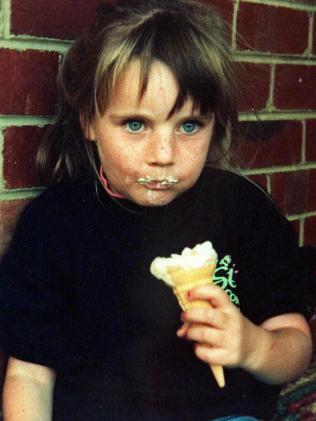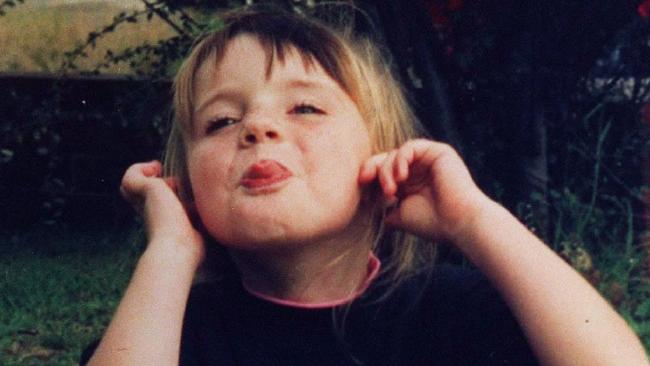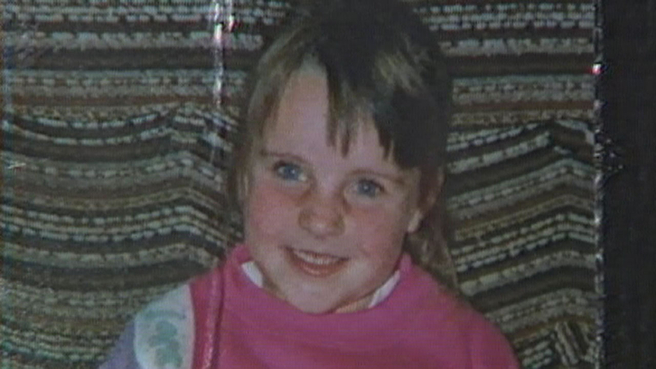 birth: Feb. 25, 1985
Rosebud
Mornington Peninsula Shire
Victoria, Australia
Death: Jun. 29, 1991
Victoria, Australia

Sheree Beasley was a outgoing 6 year old. She loved to ride her bike. Sadly her life was taken far too soon.

Sheree Joy Beasley (25 February 1985 – 29 June 1991) was an Australian schoolgirl from Rosebud, an outer suburb of Melbourne, Victoria.

Six year-old Sheree was kidnapped, raped, and murdered by Robert Arthur Selby Lowe in June 1991.[3] Her body was found weeks later on 24 September in a stormwater drain.[4]

One of the leading items, that led to Lowe's incarceration, was based on patient care sessions that were recorded by police investigators and later by his psychotherapist.

On the 24th anniversary of her murder, a memorial service was held at her grave, which many members of the community attended.[1][2]

Murder

Sheree rode her bicycle to a nearby milk bar, where she was abducted by Robert Lowe, a Sunday school teacher, church elder and travelling salesman.[5][6]

Lowe had apparently targeted Sheree because he had seen her alone on several previous occasions. A possible explanation for the lack of supervision was that Sheree had been transferred several times between the custody of her mother and the custody of her maternal and paternal grandparents.[3]

After the abduction, several witnesses said that they had seen a middle-aged man driving a car containing a "distressed child".[4][1]

Lowe had a history of crimes involving children. Before Sheree's murder, he had had multiple offences for indecent exposure, which had been aimed at young girls.[4]

Months after the murder, he was seeing a psychotherapist because he was having marital problems. His therapist, Margaret Hobbs, eventually began to suspect that he was involved in the murder of Sheree. Lowe had given suspicious statements, saying that he did not remember where he was on the day Sheree died and that he felt police were closing in on him.

The police had interviewed Lowe after the abduction, and they later tape-recorded some of his sessions with Hobbs (initially without her knowledge). After being informed of the recording, Hobbs gave her permission for more taping, as she was disturbed by Lowe's statements.[4]
Trial and conviction

Those representing Lowe during his trial said they disagreed with the manner in which recorded evidence was obtained from his therapy sessions with Hobbs. They asserted that the recordings were a violation of a confidentiality policy. The court dismissed this and came to the consensus that the evidence was appropriate for the protection of the public.[4]

Hobbs stated that Lowe had discussed several suspicious details related to Sheree's murder. Such statements were concerned with a desire to "build an alibi" and with the consequences of pleading guilty to manslaughter. Lowe eventually stated in April 1992 that he had given Sheree a ride in his car and had manually strangled her.[4] During his trial, he admitted his guilt. He said that he had "choked the girl".[5] Lowe was subsequently convicted of kidnapping and murder, and was sentenced to life imprisonment plus 15 years without parole.[7][8]
Aftermath

After Lowe was sent to prison for murdering Sheree, he stated that he was innocent. In August 2014, he wrote that he believed law enforcement was using him as a scapegoat because of their failure to find those who were responsible for the crime. The police and the family of the victim did not believe this, and said they were "sickened" by his assertions.[5][9]

After Lowe's conviction, his psychotherapist Margaret Hobbs began writing a book based on her experience. She died in a vehicle accident in 1996; her book was later completed and published by Andrew Rule.[3][10]

Lowe is believed to have been involved with a large amount of child pornography that had been smuggled into the prison in which he was incarcerated. It is believed that persons who were visiting inmates were the source of this material.[11]

Sheree Beasley was also from Melbourne Australia.


the prime suspect and murder of Kylie Marbury who they were going to charge was Robert Lowe.
the theory was Robert Lowe was responsible for both Kylie Marbury and Sheree Beasley both age 6 and both from Melbourne Australia

February 2001 - Convicted child killer Robert Lowe, who is serving a life sentence for the murder of another six-year-old, is DNA tested but cleared as the prime suspect in Kylie's murder.
http://www.themercury.com.au/news/breaking-news/three-decades-to-justice-for-kylie-maybury/news-story/5cedcef6bacaa9683791983bde64a1cb
the police prime suspect was Robert Lowe convicted in killing Sheree Beasley but the DNA didn't match.
sounds like Jonbenet Ramsey the DNA didn't match the Ramsey's.
Melbourne believed Lowe was responsible for both Kylie and Sheree, but the DNA didn't match in Feb 2001, some 16 years ago.
eventually in 2016 it matched Gregory Keith Davies who only now on May 28, 2017 confessed
Sounds like RDI Jonbenet
RDI have a theory, it was an inside job, either PR JR or BR did it, but the DNA doesn't match their theory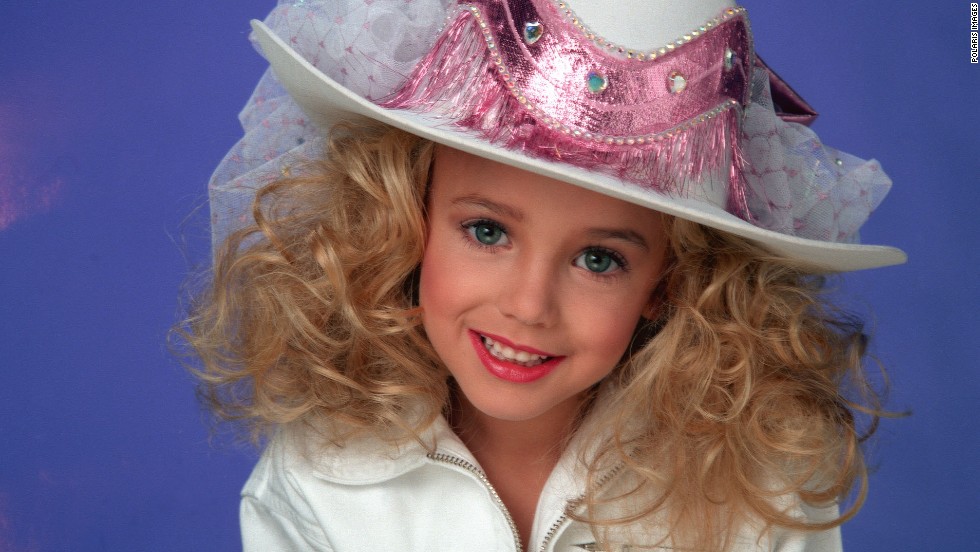 so in May 30, 2017 i learned 2 different 6 year old white females from Melbourne Australia
were abducted raped and murdered by 2 different offenders, one proven by DNA.
If home invading pedo from Melbourne Australia Mr Cruel didn't murder 6 year old Jonbenet Ramsey, then it was another home invading pedo from Melbourne Australia.
Melbourne Australia looks awesome but wow, so many girls there wow


In 1995, a DNA profile from Kylie's clothes was taken, and a year ago tests confirmed it matched that taken from Davies, who'd been interviewed by police and had consented to a swab.

In 1995, a DNA profile from Kylie's clothes is taken. He had been charged last June, but police have not yet revealed how they tracked Davies down or whether DNA advances assisted in the case.

Davies' guilty plea was unexpected, Mrs Maybury said.

Davies was charged in June a year ago.
science is about objectivity, application of reason, same scientific standards, observation and evidence
what would be an objective scientific forensic case that the 1995, a DNA profile from Kylie's clothes is evidence Gregory Keith Davies murdered Kylie, but DNA taken from Jonbenet Ramsey clothing is NO evidence of an intruder?
there is none.

_________________
If you only knew the POWER of the Daubert side

redpill




Posts

: 2462


Join date

: 2012-12-08




---
Permissions in this forum:
You
cannot
reply to topics in this forum