Thu Aug 30, 2018
i adopted this cat as my pet and i named her simba after the lion king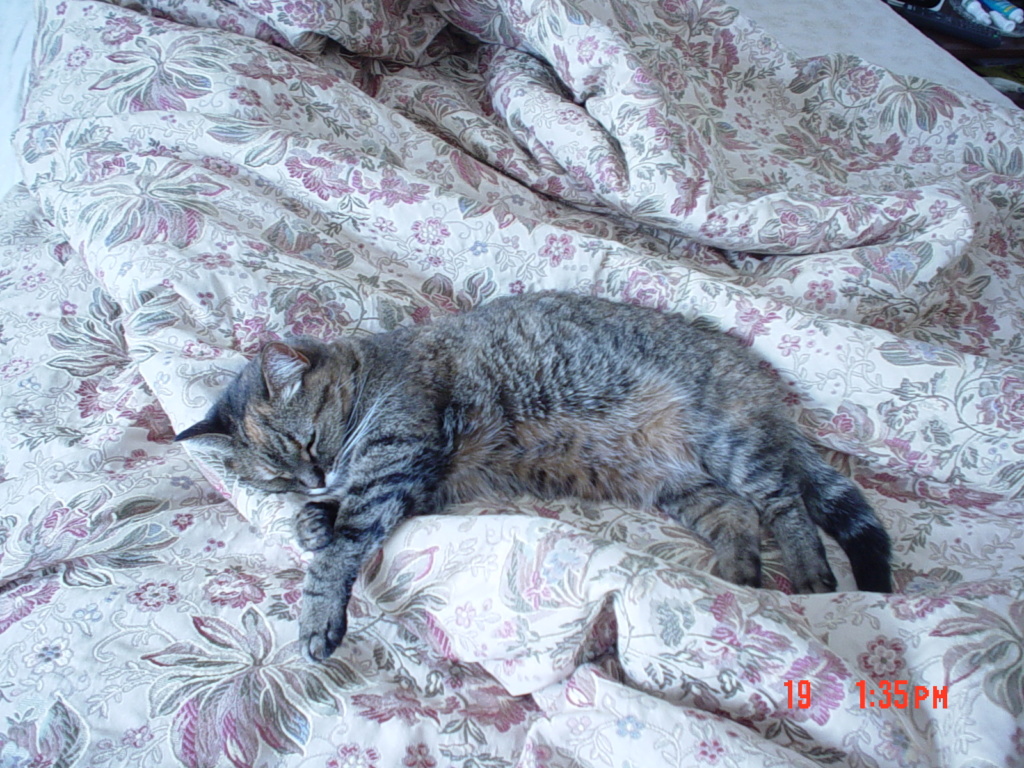 she's the nicest cat i've ever met
when i visited the animal shelter she was listed as a stray, domestic short hair.
one of the employs wrote on her tag "very nice"
so i decided to take a closer look.
immediately this cat came to the cage bars and started acting nice.
unlike pretty much every cat i've seen at adoption centers before or sense,
when i let simba out of her cage, she immediately was attentive to me. she loved being petted to me and payed attention t me.
when i walked around the room she followed and then jumped on my lap. i left and came back the next day, and saw she was still in the cage. she stretched and then came to the bars of the cage, i then adopted her.
i she exceeded my expectations as a super nice cat, always following me around the house literally. if i walk away she immediately followed me and tried to run ahead and look back.
i bought her a cat bed but she ignored it and preferred to always sleep in my bed with me. her super nicess was such that she sleeps near my head, and if i turn in one direction she moves so she is always facing my head.
she always sat in my lap and always enjoyed being petted.
some caveats, she hates other cats and growls fiercely. and two, she's afraid of new persons and will hide under the bed and not come out.  she also meow and when i meow she meows back
on the article of Domesticated red fox
According to Trut:


   The least domesticated foxes, those that flee from experimenters or bite when stroked or handled, are assigned to Class III. Foxes in Class II let themselves be petted and handled but show no emotionally friendly response to experimenters. Foxes in Class I are friendly toward experimenters, wagging their tails and whining. In the sixth generation bred for tameness we had to add an even higher-scoring category. Members of Class IE, the "domesticated elite", are eager to establish human contact, whimpering to attract attention and sniffing and licking experimenters like dogs. They start displaying this kind of behavior before they are one month old. By the tenth generation, 18 percent of fox pups were elite; by the 20th, the figure had reached 35 percent. Today elite foxes make up 70 to 80 percent of our experimentally selected population.[2]
simba would be Class 1EE or super elite, above class 1E in niceness.
she always would spend her time around me and she loved being touched and petted, always rolling on her stomach, 24/7
she would wake up and eat food or use the litter box, then come back to me. and when she was petted she often would lift her two front paws like some religious ecstasy.
i pet her on the head and she would raise her paws like this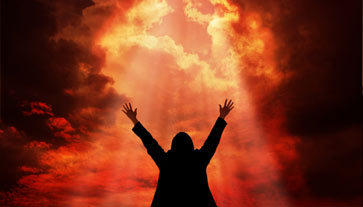 after eating food if i'm around she wants to cuddle and snuggle.
once, she was at my mom's house and i was in college, and my mom left the door open and simba just cuddled up to her when she was sleeping. when she woke up she told simba out and then locked the door. she didn't want to cuddle with simba.
simba was not playful in that she paid no attention to strings toys laser beams or anything like that. she just wanted to cuddle.
sadly after 12 years, her estimated age at adoption was between 1-3 years, she started smelling terrible, and her poop would just come out and leave poop around home.
i took her vet, they ran blood tests and discovered super high levels of urea and she was diagnosed with total kidney failure. i cared for her as best i could but several months later she was put to sleep peacefully. her last thing was she was wagging her tail. so sad.
i did adopt another cat, but this new cat is about 30% the niceness simba was, in that she only occasionally gives me some love. she only occasionally seeks my attention or sits in my lap. it wasn't constant nonstop like simba.
if i had the money and time i think i'd rather clone simba, so that there is always a replacement.
i realize with cats, it's not their appearance that matters to me but their personality and behavior. having the most beautiful cat in the world doesn't mean much if it hiss and scratches your eye balls out.
this cat i have since learned is a torbie which is tabbie and Tortoiseshell
it's not her looks but her super nice personality
i hate aging disease and death. i wish simba could stay the 1-3 year old cat when i first adopted her and stay healthy and active and super nice forever. or if not forever at least via cloning i have a cat with her personality until i'm dead.
there's nice cats and there are super nice cats.
simba the world's first Class 1EE. the michael jordan bruce lee of nice cats.
the way i think of simba is that she behaves like a super nice christian girl who totally loves jesus and she says jesus with a smile ear to ear. well simba treats me like i'm this christ like person and she loves getting my attention, sitting in my lab, rubbing my legs. she pauses to eat and poop, then gets back to business of being petted and rolling on her belly.
she's been dead a few years now.
I am an eyewitness to history the autobiography of redpill
there are a handful of people beside myself who know how nice this cat was when she was alive.
before i adopted simba and since she died i've seen probably hundreds if not thousands of cats at adoption centers, at petco and petsmart for example,
i've yet to meet a cat out of the adoption cage that showed the niceness this cat did when i first met and saw her in the adoption cage. simba immedaitely came to the cage bars and started rubbing her head against my fingers i stuck between teh bars. and when i let her out of the cage she immediately sat on my lap and followed me around. she showed no interest in anything but me.
most cats when you let them out of the adoption cage ignore me and try to escape or leave the room or explore the room. simba by contrast paid direct attention to me.
so i'd rather clone simba than get another cat. sadly that didnt' happen.
the shelter is a kill shelter so if i didn't adopt simba it's entirely possible she'd be gassed and her life cut short.
when i adopted her she had a bb stuck in her scalp. i took her to a vet and they removed it.
the shelter told me they have baited traps around the city, and simba entered the baited trap and was captured. she then was evaluated by the doctor.
the doctor/vet wrote on the adoption papers, "very loving" "very adoptable", which she was. you start petting her on her head she nods up and down and immediately starts showing you love.
she had already be spayed so she must have been owned by someone at some point. for some reason she became a stray and was captured and no one claimed her.
simba being a cat can't talk. i've always wondered who owned simba and who spayed her before she was captured, and why they allowed her to become a stray. or maybe she was from far away, and so some family far away lost this cat and she wound up in an animal kill shelter.
other than her kidney failure at the end of her life, she gave me no problems with the litter box, hair balls, vomitting or anything like that.

_________________
If you only knew the POWER of the Daubert side

redpill




Posts

: 3803


Join date

: 2012-12-08



I have two brand new kittens. I got them on a farm at the edge of Town. They were born to a feral mother who was taken in because she was pregnant. They had spent their life up to that point on a closed-in front porch. They were the last two left from the litter. They are cute.

I had to put my last kitty to sleep in March. He was 17. He wouldn't eat and had stopped using the cat box. He was my best friend forever together kitty. But it was his time and I felt he was suffering. He was really cute as a kitten and was supposedly found by the side of a busy road. Someone brought him to my door, so I felt is was destiny to take him in.

I've had other cats. One was a pure bred lilac lynx point Siamese with beautiful blue eyes. He was so cool. He liked to fight other cats but he was so sweet to everyone. He was affectionate and let you know he was happy. He would get especially happy at Thanksgiving when I was cooking a turkey. His eyes would glaze over and he would sing his meows in his really low voice like a complete sentence. Like if you don't feed me some of that turkey I'm just going to rollover and collapse. So he always got turkey on Thanksgiving.

These new kittens are females but so far each one is remarkably like each of my other favorite male cats. One has the blue eyes, the other is cute and has similar markings to the one I lost earlier this year. Anyway, take a chance on new pets. You might find your old friends coming back to you in love and spirit.

searchinGirl




Posts

: 423


Join date

: 2018-06-21



I'm wondering what they will be like at Thanksgiving?

searchinGirl




Posts

: 423


Join date

: 2018-06-21



interesting heart warming stories, can u post a pic of them here?
but if there were a contest on nice cat to owner, i think simba would come in first place lol


_________________
If you only knew the POWER of the Daubert side

redpill




Posts

: 3803


Join date

: 2012-12-08




searchinGirl




Posts

: 423


Join date

: 2018-06-21




_________________
If you only knew the POWER of the Daubert side

redpill




Posts

: 3803


Join date

: 2012-12-08



Well we have had some hissing and growling, but they are very nice. But they are running all over the place. And we won't want them being nice to mice.

searchinGirl




Posts

: 423


Join date

: 2018-06-21



searchinGirl wrote:Well we have had some hissing and growling, but they are very nice. But they are running all over the place. And we won't want them being nice to mice.
my cat only did that to other cats but not to me. shes so nice to me but then hiss at other cats. i suspect she's a runt cause shes a bit small. ive not had issues with mice.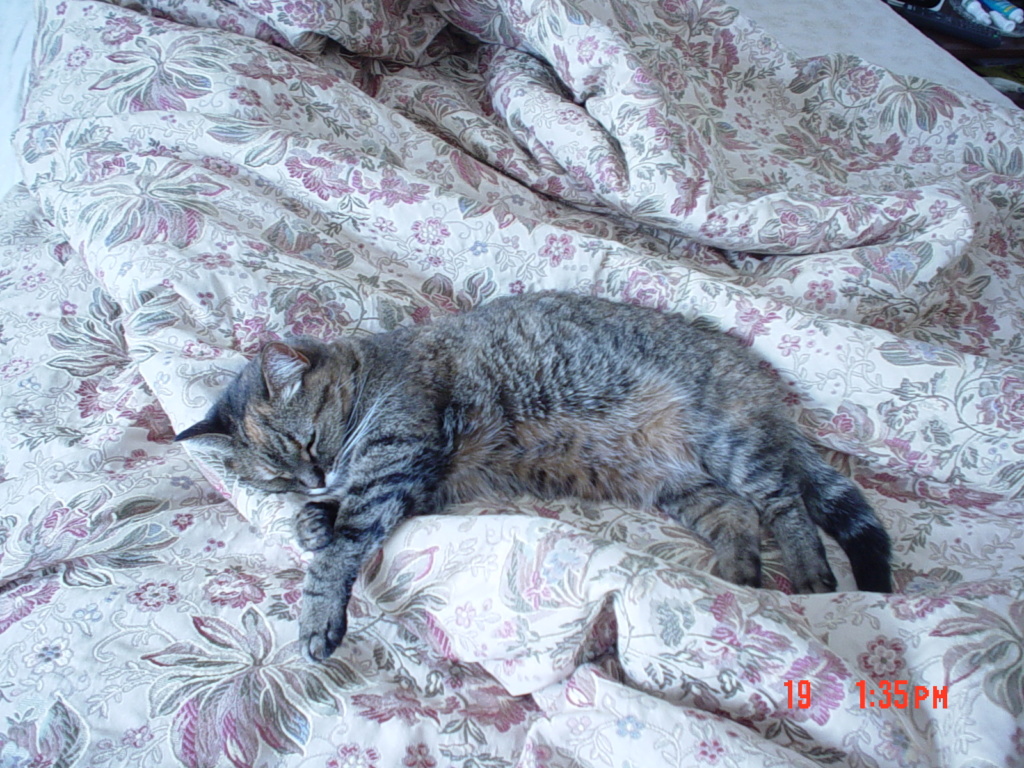 _________________
If you only knew the POWER of the Daubert side

redpill




Posts

: 3803


Join date

: 2012-12-08




---
Permissions in this forum:
You
cannot
reply to topics in this forum